Now that the Nashville Predators are open for business and have already dealt one of their players, Nino Niederreiter, we are going to take a look at who else could be headed to a new home for the remainder of the season. The Predators don't have many players on expiring contracts, but that shouldn't stop David Poile from making changes and trying to get the team back into contention next season.
Related: Jets Acquire Nino Niederreiter From Predators
---
Latest News & Highlights
---
There are believed to be three untradeable players on the Predators – Roman Josi, Juuse Saros, and Filip Forsberg. So it appears as though everyone else is fair game for the right price. It will be very difficult to move some and certain players may not get any attention at all. So let's dive into the four most likely players to be moved by Nashville before the 2023 Trade Deadline.
Dante Fabbro
Jeff Marek spoke about the situation in Nashville regarding the three untouchables, but also touched on a couple of other players. Dante Fabbro's name has come up for a while in rumours as it seemed as though there was going to be a decision made between him and Alexandre Carrier. Fabbro seems to be the odd man out on defence and the San Jose Sharks have shown interest. Marek expects him to be moved and there could be an NCAA reunion between the defenceman and former coach, David Quinn, who might be able to get the young player going again.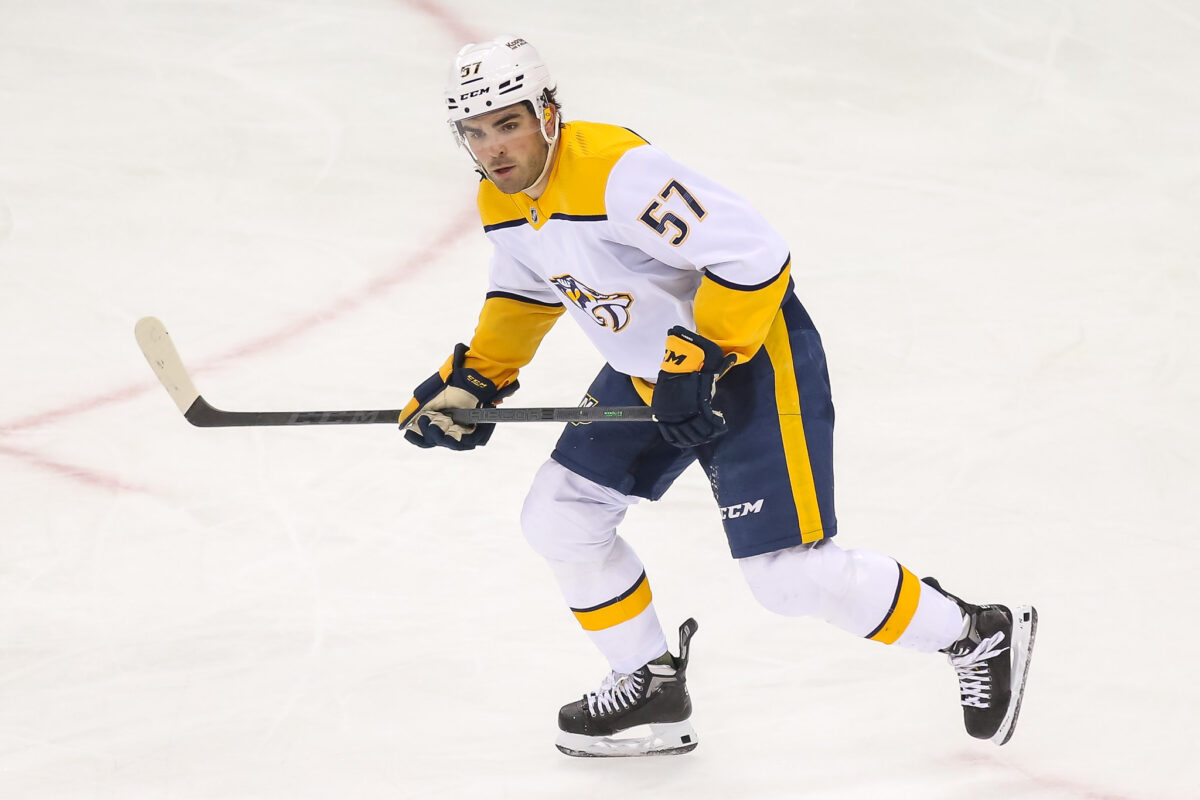 Fabbro has taken a big step back and the addition of Ryan McDonagh to the Predators' defensive unit hasn't helped things. He has been utilized less and got demoted to the third pairing this season. He's averaging three fewer minutes per game (16:03) than his first three seasons in the NHL, has produced virtually no offence, and is used far more in the defensive end than the offensive end this season. It is clear he needs a fresh start and he won't be too difficult to move as a 24-year-old with four years of experience and a cap hit of $2.4 million. He is a restricted free agent at the end of the season as well. Expect him to go to a rebuilding team where he will get playing time in the top-four once again.
Tanner Jeannot
Tanner Jeannot is an interesting case because Elliotte Friedman stated in the last 32 Thoughts that, "word is Nashville's begun talking with him on a long-term extension," but also stated that he would be a big add for any team at the deadline. This may not be the best time for the Predators to trade him, but Poile may be enticed by an offer in the midst of a down sophomore season for Jeannot.
Last season he was a rookie who put up 24 goals and 41 points while playing a very physical brand of hockey. He is built for the playoffs and would indeed be a big addition for a contender. He also has a very appealing cap hit of $800,000 which any contender would be able to fit in. The choice the Predators have to make is if they think this season is a one-off and Jeannot will bounce back, making it so they can sign him for cheap long-term, or if he won't be able to reach that same level and should get what they can for him before his value drops more.
Colton Sissons
Some teams, including the Edmonton Oilers in particular, could need the exact skillset of Colton Sissons. He is a valuable piece in Nashville, but as a depth center who can kill penalties and win draws, the Predators are likely to get some offers for him. He has a very reasonable cap hit of just $2.857 million average annual value (AAV) for three more seasons and can also put up some points.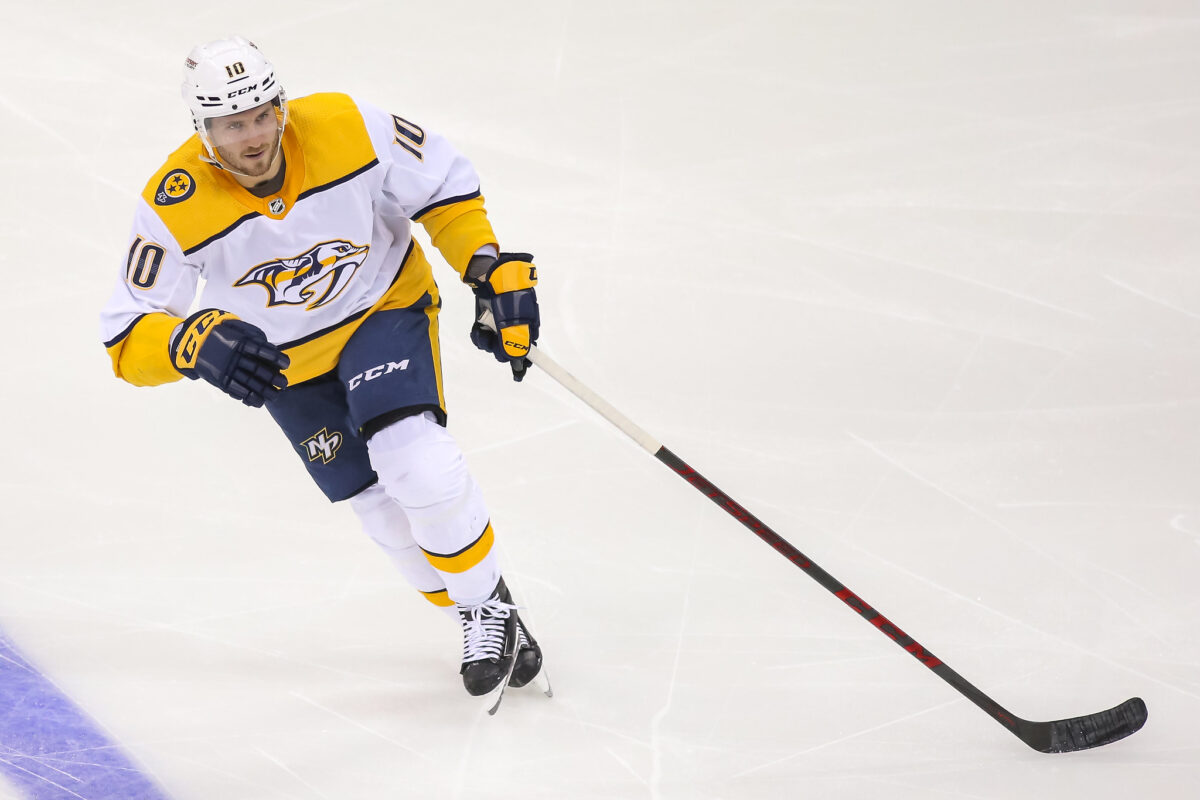 Officially, there haven't been any reports of the Predators receiving interest in Sissons, but in the final week leading up to the trade deadline, that could change. Some teams will lose out on some other players they had on their radar and go to some of their fallback options. The term and good contract will be appealing for contenders with minimal cap space to take advantage of and boost their bottom-six.
Kevin Lankinen
The Predators have a very good backup goalie they can offer up to teams before the deadline in Kevin Lankinen. There will be a few teams with goaltenders available, but the Predators' backup has some of the best stats and is on a cheap contract. There's no doubt that Nashville will retain some salary if needed, so the pending unrestricted free agent could only have a cap hit of $750,000 for the remainder of the season. He may get a mid-round pick unless Poile decides he wants to go back to this tandem next season, which is a possibility.
It will be an interesting week for the Predators as they have won two in a row as of Feb. 26 and are eight points back – with three games in hand – of the final wildcard spot. With trades coming and a couple of their top scorers injured or gone, they will likely fall further from a playoff spot and may decide to just acquire assets to help retool in the offseason.