While there have already been a number of moves in the recent days and weeks, there are still plenty of names on the trade board, who are expected to be moved at or prior to the March 3 deadline. For many, such as Patrick Kane and Jakob Chychrun, they have dominated trade rumor headlines all season long, meaning it will come as little surprise when/if they get moved. That said, there are new players being brought up as potential trade candidates every day, and on Sunday afternoon, another was added to the list.
Related: 2023 NHL Trade Deadline: 3 Potential Landing Spots for Duchene
---
Latest News & Highlights
---
According to long-time reporter Larry Brooks of the New York Post, the Nashville Predators are willing to engage with other teams when it comes to moving forward Tanner Jeannot if they are unable to work out an extension. With the Preds currently seven points shy of a playoff spot, they are a team who could potentially sell plenty of assets come to the deadline, and while they aren't in a rush to move Jeannot, it sounds as though they are open to doing so if the right offer comes along. With that said, here are three teams that would serve as great fits for the 25-year-old. (from 'Larry Brooks: Now or never for Maple Leafs after going all in with blockbuster trade', New York Post 02/20/23).
Edmonton Oilers
The Edmonton Oilers are a team who have long been hoping to improve its secondary scoring but don't have the cap room to do so. That is what makes Jeannot, a player who commands just $800,000 this season, such a fit. Though his five goals and 14 points this season are disappointing, this is a player who just one year prior had 24 goals and 41 points in 81 games.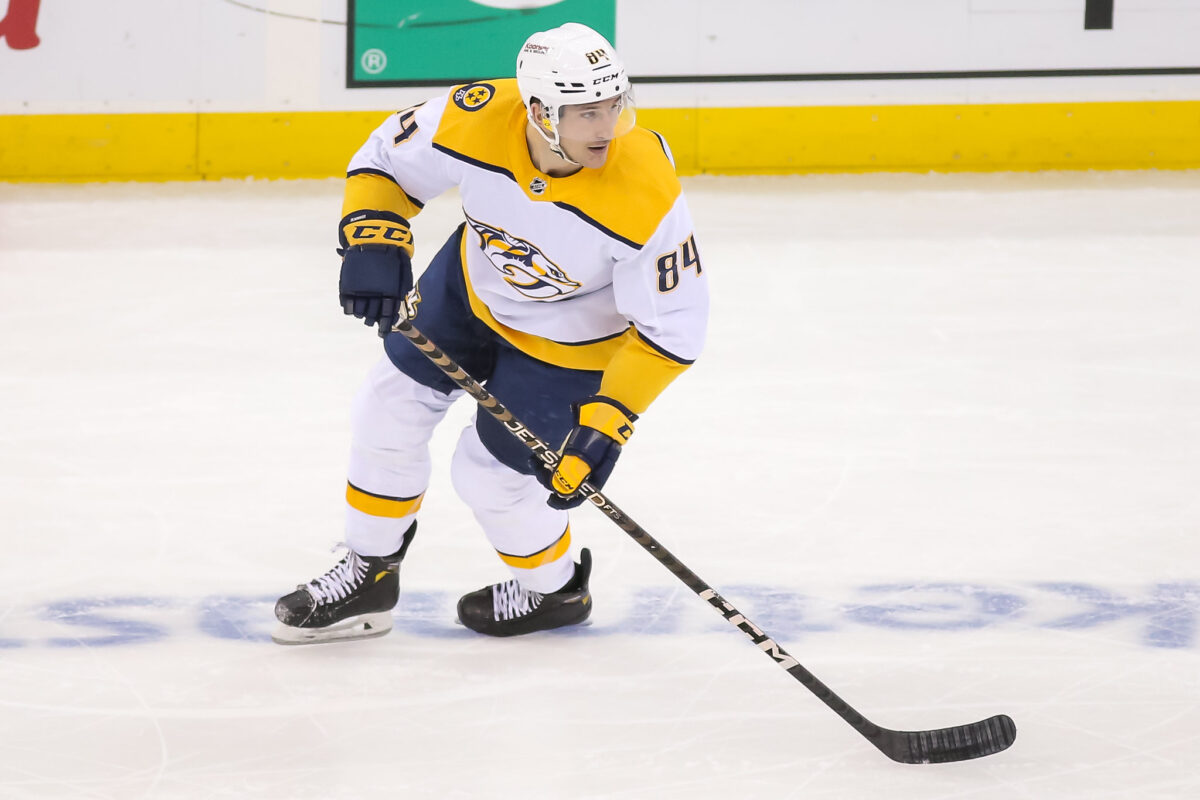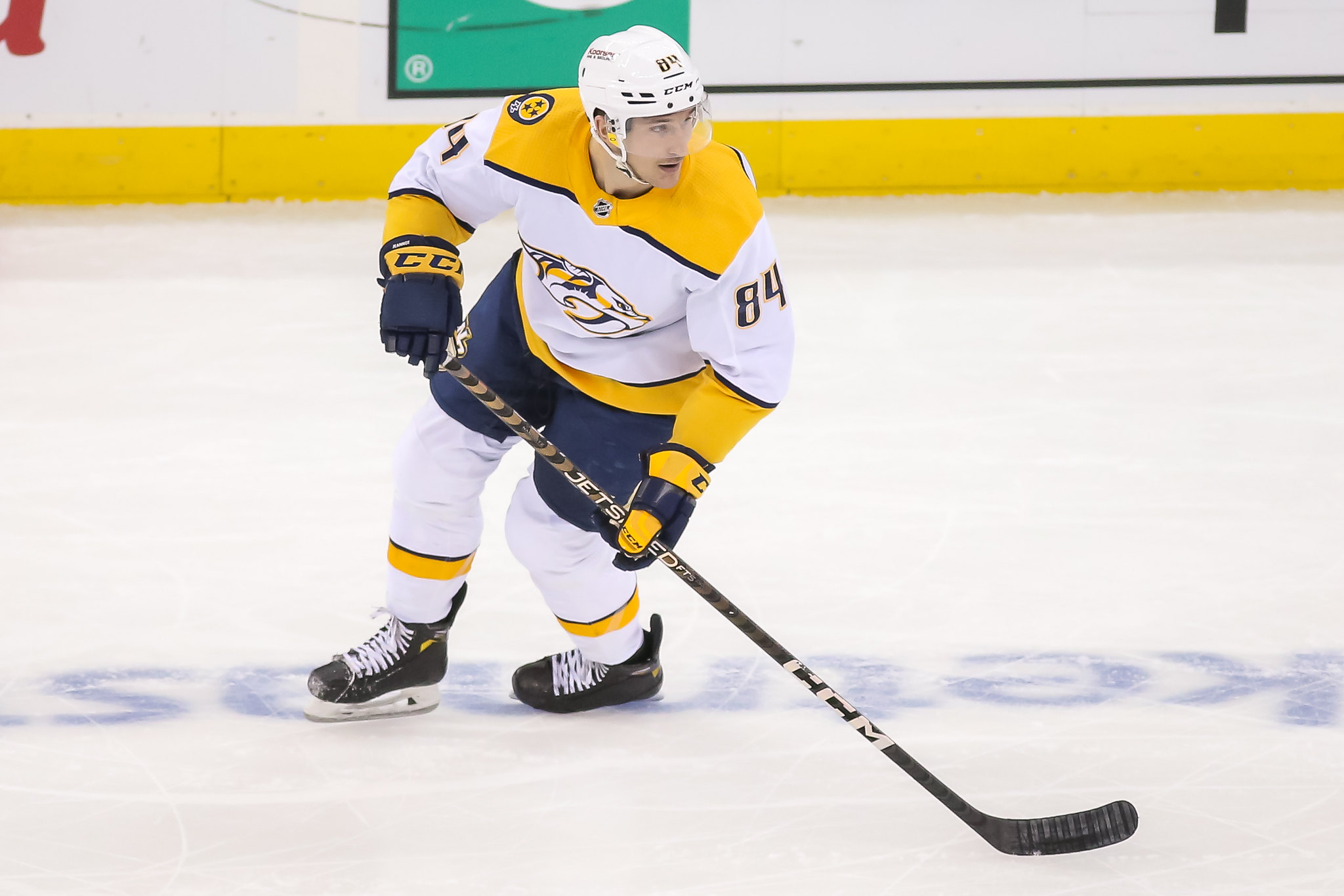 Speaking during an intermission on Sunday's game between the Oilers and New York Rangers, Bob Stauffer mentioned that the Oilers are indeed interested in Jeannot. On top of the secondary scoring he could provide, he also has plenty of toughness, proven by his 130 penalty minutes in 2021-22. Adding that type of physicality to an Oilers team that already has plenty of muscle would make them a very intimidating bunch come the playoffs.
Whether the Oilers' interest in Jeannot amounts to anything remains to be seen. After all, this is a team who has been linked to nearly every player on the block this season. That said, the fit here makes plenty of sense, so it will be interesting to see whether this rumor has the potential to turn into something concrete.
New York Rangers
In Brooks' report, where he mentions the possibility of Jeannot on the block, he said the Rangers are one of several teams who have shown interest. If you recall, this is a team deemed as being too soft two seasons ago and attempted to fix that issue by trading for notable enforcer Ryan Reaves.
The Rangers have since moved on from Reaves, as they had others, such as Jacob Trouba step up regarding team toughness. That said, they could use a physical presence up front, one who isn't afraid to drop the gloves when things get rough, something Jeannot has never shied away from.
While Brooks doesn't mention the potential cost of acquiring a player like Jeannot, he mentions it won't come cheap. Given his success just a season ago, that makes plenty of sense, especially when paired with the previously mentioned inexpensive contract. That said, this feels like a year the Rangers truly could go the distance, so perhaps Chris Drury is willing to part with whatever is necessary to give his team the best shot possible this spring.
Boston Bruins
Given how much success the Boston Bruins have had this season, whether or not they want to disrupt any locker room chemistry with a move remains unknown. That said, they have been linked to several players, who are believed to be on the block, though few have made sense, given that they have next to no cap room. That is what makes Jeannot seem like such a realistic possibility.
If general manager Don Sweeney does wish to upgrade his team ahead of the deadline, he should have no reason to part with future assets, given that this may be the last time this Bruins core has a shot at a Stanley Cup. There is a very real possibility that regardless of how things play out, both Patrice Bergeron and David Krejci could hang up the skates after this season, which would undoubtedly hurt this team in the coming years.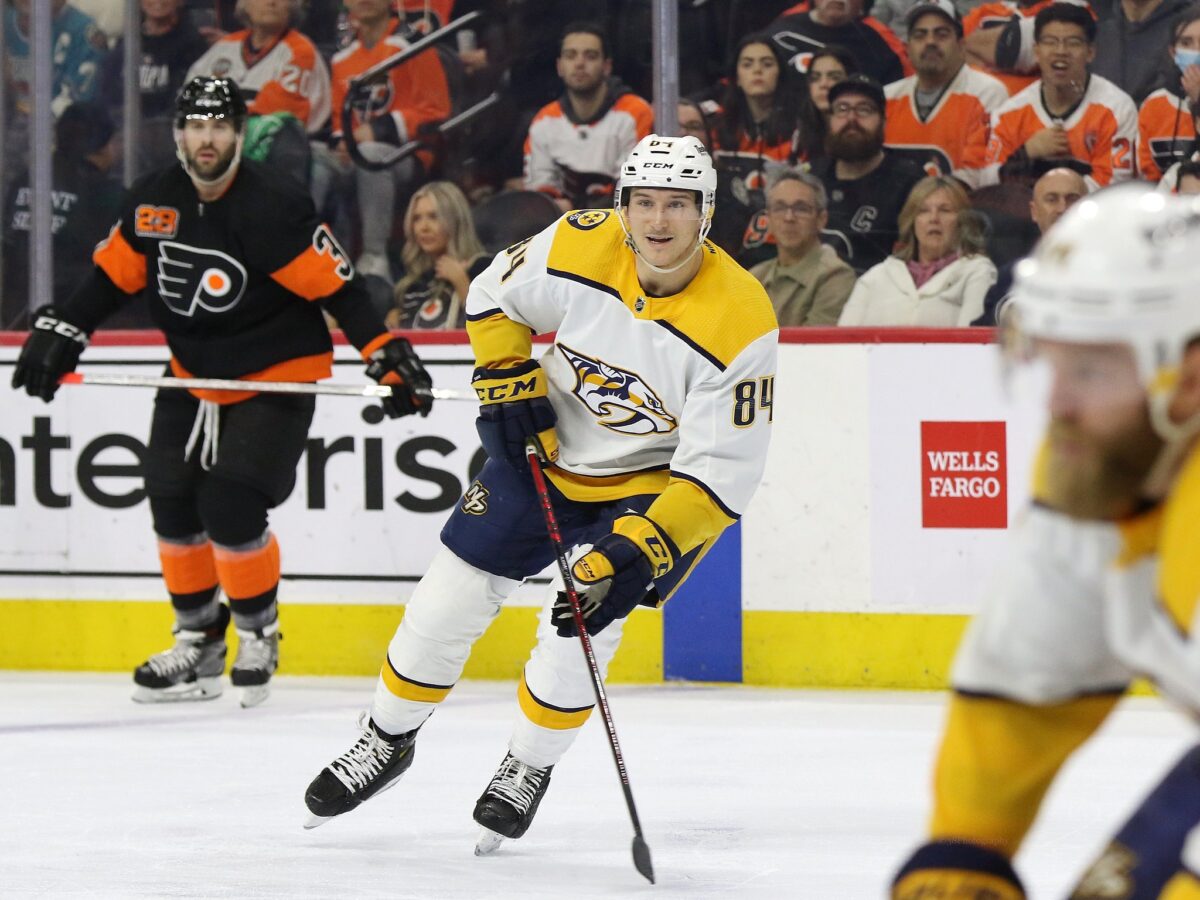 As for adding Jeannot to give them that extra boost, there are many reasons it makes sense. The cap aspect is one alone, but perhaps even more so is that he is a prototypical Bruins-type player, one who can put the puck in the back of the net while running an opponent through the boards. Boston fans would absolutely love to have this player in Bruins colours, not only for the remainder of 2022-23 but years forward.
Jeannot a Rare Talent
In today's NHL, the league is becoming much smaller, faster, and more skilled. Long gone are the days of the big, hulking but slower-moving forwards who dominate on sheer strength alone. That is what makes a player like Jeannot so special in today's game, as there aren't many like him left. Not only is his foot speed solid enough to make him an offensive threat when on the ice, but he also instills fear into opponents each and every shift. He is a player who, if moved, could prove to be a major addition to the acquiring team come the postseason.
---
---