New Jersey Devils defenseman Damon Severson has been through it all during his time with the franchise. From being drafted 60th overall in 2012, his early days with the club were spent sharing the blue line with Marek Zidlicky, Mark Fraser, and Andy Greene. He's been with the team through their entire rebuild and welcomed future stars like Nico Hischier and Jack Hughes into the organization.
Fast forward nine seasons, the 28-year-old is the longest-tenured Devil dating back to the 2014-15 season. He is now part of a strong defensive core made up of Dougie Hamilton, Jonas Siegenthaler, and John Marino. For the first time in his career, Severson is on a contending team.
Returning from Break in a Playoff Spot
Unlike most of his teammates who traveled for warmer weather during their all-star break, Severson headed to his home in Canada, where he spent time chilling out with family and friends around a fire. After the break, I asked if it was an unfamiliar feeling to return to New Jersey knowing his team was in a playoff spot, and with a chuckle, he said yeah. He explained that while it is a strange feeling, it is not one that hit him all at once because of the way his team has played.
"To be honest with you, the whole general season, we've been playing well. So you get into that group-proven mindset of right from the start we have been good."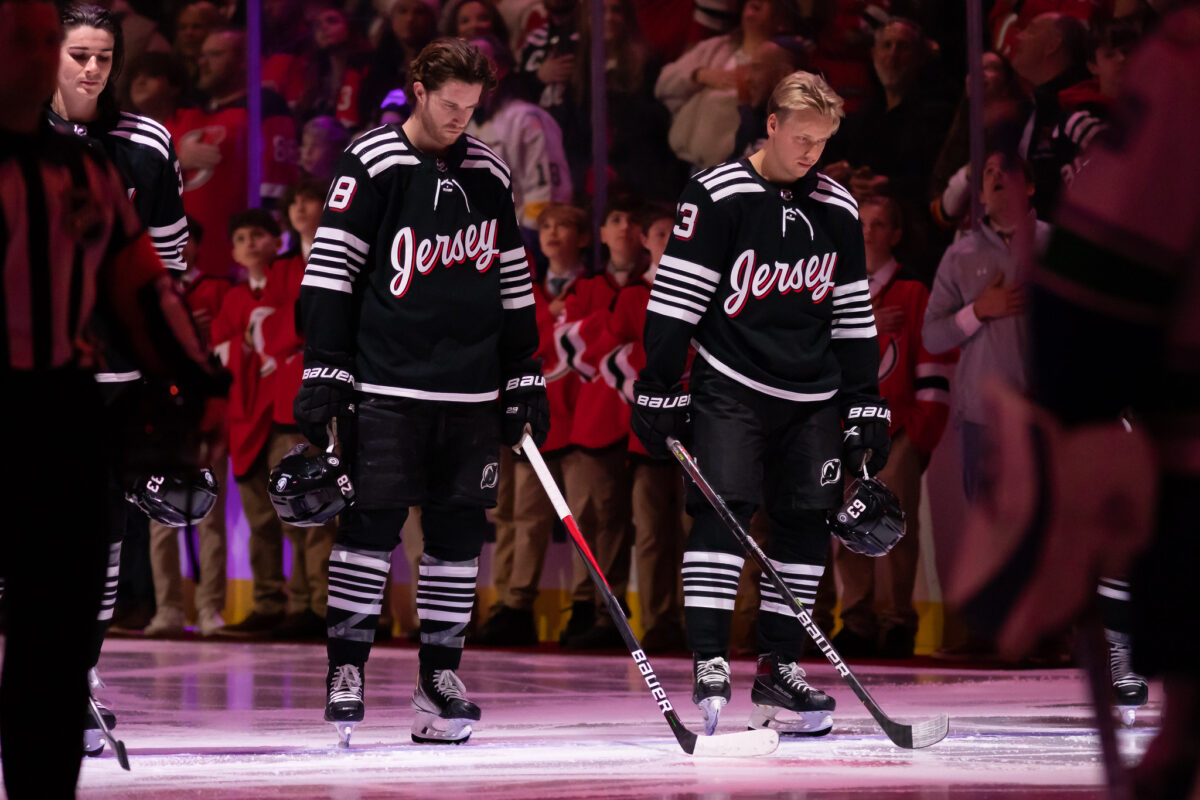 The Devils have been a top-five team in the league since the 2022-23 campaign opened on Oct. 7, 2022. They own a 21-4-3 record away from Prudential Center, which is the best road record in the league. Through their first 56 games, they have been no lower than third place in the Metropolitan Division and one of the biggest surprises in the NHL.
Good Teams Find Ways to Win
It is the old cliche, isn't it?
Season after season, fans will witness teams at the top of the standings grind out a win and steal two undeserved points. The Devils have become that team over the past few months.
"The old cliche is to find a way to win, and we have, and we haven't done that in the past," said Severson. "This year, it's like no matter who we are playing or what the score is, we're finding ways, so we just have to continue that and get into the playoffs."
The team's Feb. 19 victory over the Winnipeg Jets marked the team's league-leading 20th comeback victory of the season. Additionally, it was their sixth third-period comeback win. It's a drastic change from last season, where fans saw the team struggle to hold onto a lead and left multiple points on the table because of it.
There's No Additional Pressure for New Jersey as the Regular Season Winds Down
Outwardly there was not a high expectation around the Devils entering this season. The club was coming off a brutal 2021-22 campaign where they finished with a 27-46-9 record, which earned them 28th place in the league.
This past summer, the club missed out on the big names, including Johnny Gaudreau, Alex DeBrincat, and Matthew Tkachuk. Instead, general manager (GM) Tom Fitzgerald brought in versatile winger Erik Haula and Ondrej Palat, a proven Stanley Cup champion. Shifting his focus to the blue line and goaltending, he added Brendan Smith, Marino, and Vitek Vanecek.
Related: Devils Are in Better Position Without DeBrincat and Gaudreau
---
Latest News & Highlights
---
No one knew exactly what to expect when the season began, but it did not take Severson long to realize this would be one of the best defensive groups he has ever played with.

"We are solid (on the blue line). We've got big names on the backend who played a lot of games and have been successful at what they do," he said. "We kind of have a good balance of pairs with offense and defense, and it's meshing well."
Marino and Vanecek have both been a pleasant surprise and a huge reason for the team's success. Fitzgerald has openly admitted his club is a year ahead of where they expected them to be, therefore already exceeding expectations. No one is expecting Hischier to hoist the Cup in a few months, and for the players, it's about continuing to do what they've been doing all season.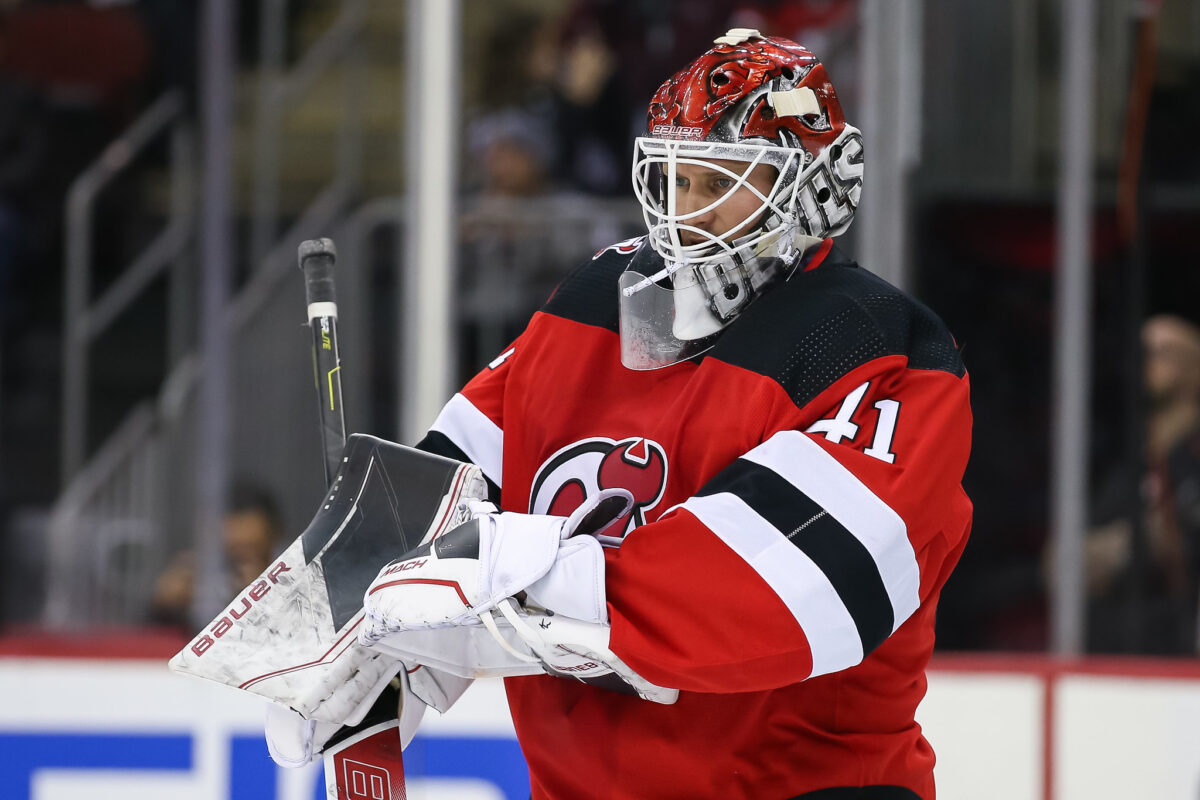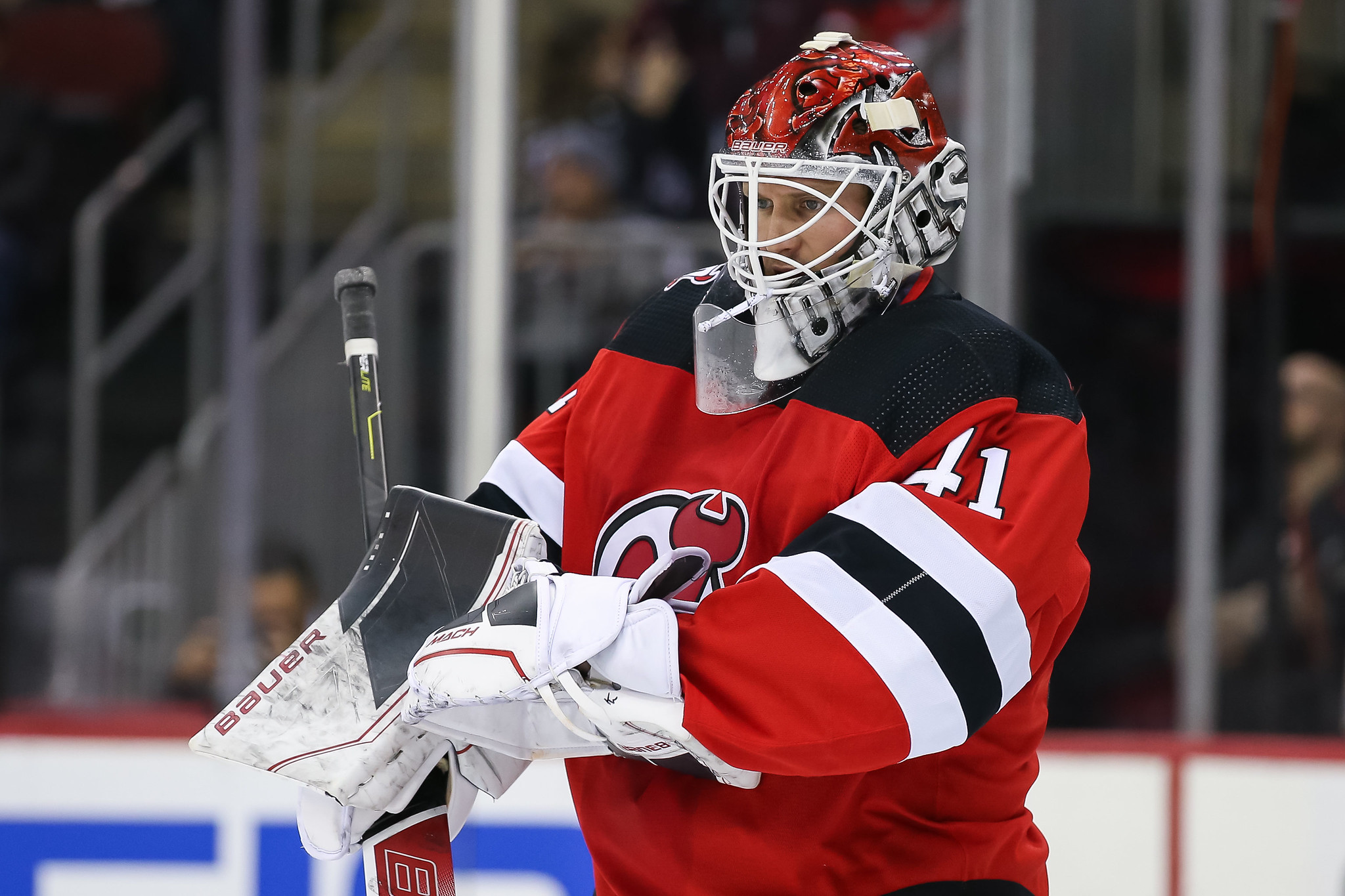 "We need to keep playing how we've been playing. There have been some games that we've been winning where we do the right things a lot of the time, but we don't play our best, and we're still somehow finding a way to win."
The Devils have been playing with house money this season. They proved they are the real deal and continue to be a challenge for opposing teams thanks to their quick speed and transition game. The window to contend is finally open in New Jersey.
There is no denying that Severson's role with the team changed this season. In the past, he was heavily relied upon as the team's top defenseman earning the most ice time among his teammates on a nightly basis. Head coach Lindy Ruff has used Severson as part of his third defensive pair this season, and it can be argued he is not getting the opportunities he has previously gotten. Even though the dynamic may have changed, the blueliner said this is the most fun he's had in his professional career because winning cures the good and the bad days.
New Jersey will continue their quest to the playoffs on Feb. 21 when the club hosts the Montreal Canadiens, and make no mistake, the Devils are still not satisfied.

"We want to challenge for first (place)," said Severson. "You finish higher, you get home ice advantage, and it's exciting. We want to be the team to beat this year, and we haven't been that in years past."
---
---