The Edmonton Oilers have yet to make a trade ahead of the 2023 Trade Deadline, but at least one is expected to be coming. There is definitely a need to add up front, but Ken Holland could also still be considering a more long-term defensive addition. Players like Erik Karlsson, Jakob Chychrun, and Colton Parayko have been discussed, but so has Mattias Ekholm of the Nashville Predators (from 'Predators D Mattias Ekholm getting "good amount of attention" in trade talks | Report,' The Tennessean, Feb. 23, 2023).
The Oilers have been playing very well in Jay Woodcroft's system using 11 forwards and seven defencemen. The team has rattled off points in 14 of the past 15 games and are 11-1-2 since Vincent Desharnais has been called up and been in the lineup. Though the Oilers have two rookies on their back end, neither have been a liability and have both played very well for the amount of trust placed in them to this point (from 'Oilers notebook: Resolving the roster mess and managing Philip Broberg's spot,' The Athletic, Feb. 19, 2023). This has made the decision to add a defenceman a tough one. Holland doesn't want to break up the good thing the team has had for the past month and a half, but also may still feel the need to upgrade if the opportunity arises.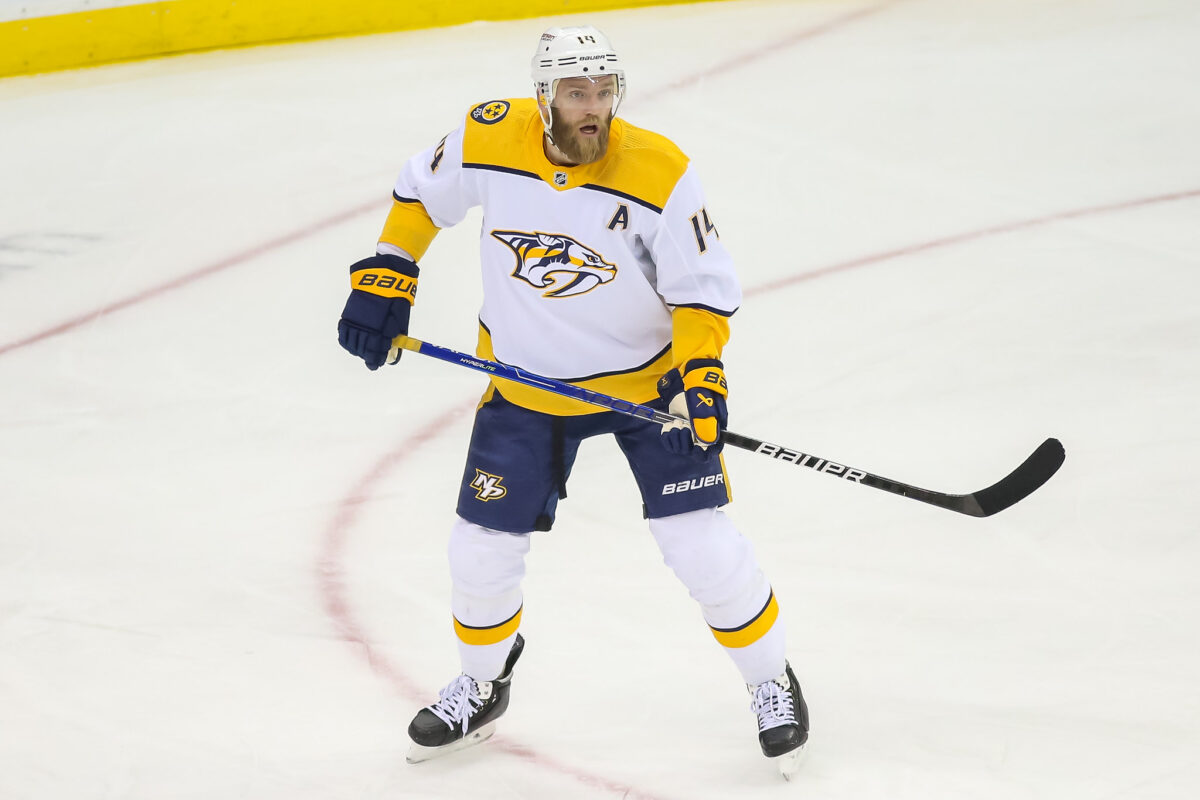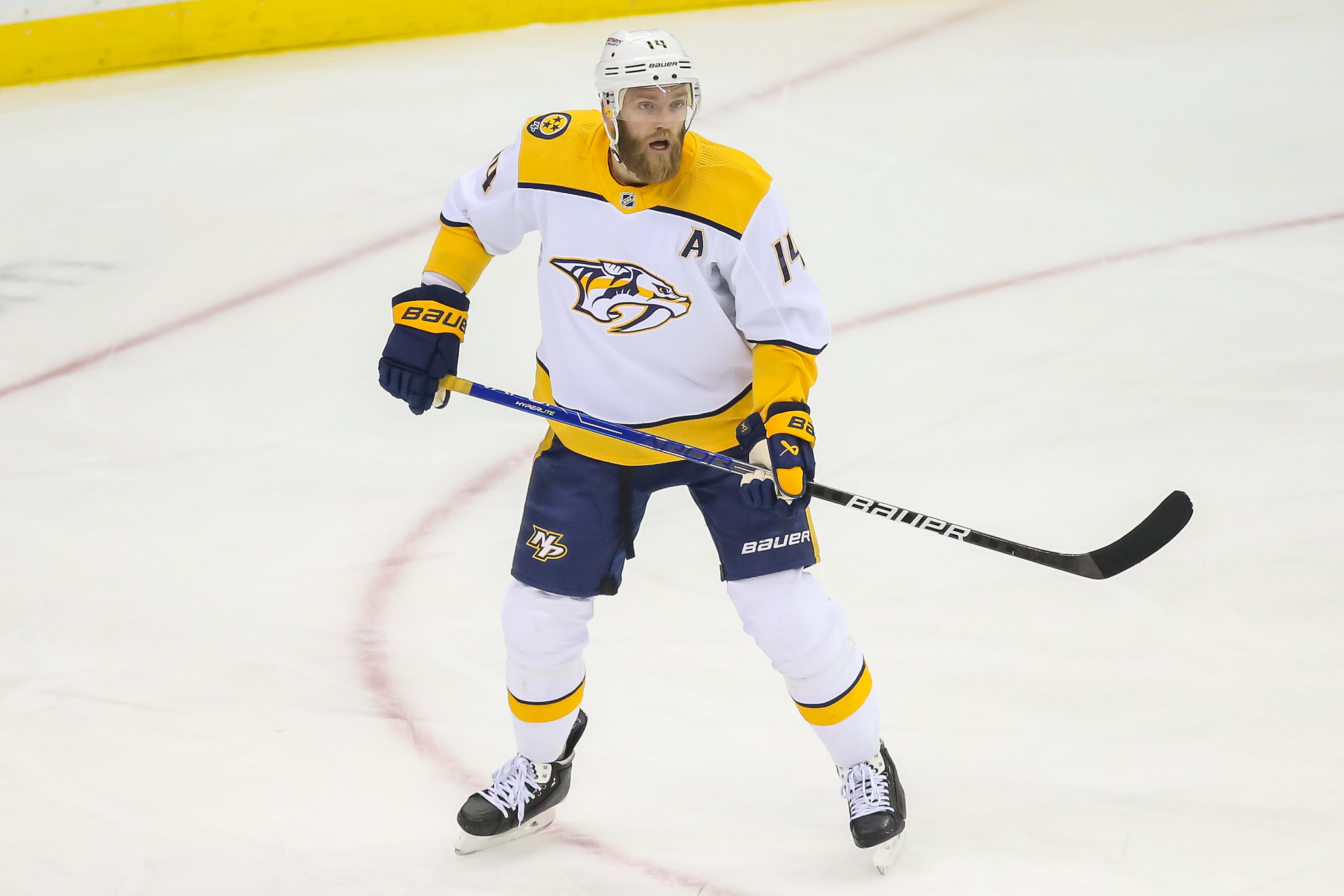 The Oilers' defence next year may look exactly the same or it may look very different. Every one of their defencemen except for Evan Bouchard is under contract next season, and Bouchard is a restricted free agent who isn't likely going anywhere. That way of looking at the team's defence is if the Oilers don't want to throw a fork in the elevated defensive play that has been present in the second half of the season. The other way things could go is multiple moves occur and the defence is really upgraded. To bring in any significant defensive trade deadline acquisition, the Oilers would have to move at least one of their defenders out who has a sizeable cap hit. Those candidates include Tyson Barrie, Cody Ceci, and Brett Kulak.
Related: Oilers' Trade Deadline Plans Becoming Much Clearer
---
Latest News & Highlights
---
Two of the three are right shot defencemen and Ekholm plays the left side. Though he has slotted in on the right side this season playing alongside Roman Josi, that's not exactly ideal in the long run. Ekholm has three years remaining on his deal at $6.25 million average annual value (AAV). He is a proven player in his own end and can provide some offence, but the term and his age (32 years old) brings some doubts. That would be a significant and risky move for the Oilers, but I would bet Holland and some of his scouts have at least checked in on him and watched him this season.
Oilers Very Interested in Depth Forwards With Specific Skillsets
The Oilers' depth scoring has improved significantly over the season and they may not be specifically looking for cheap depth options that can score. Instead, they have certain other needs that they would benefit greatly from addressing. A team can never have enough physicality in their lineup, especially come playoff time. Then there's the Oilers' need for a centerman who can win draws, specifically in the defensive zone.
Two players that could very well be on the move from the Predators this season are Colton Sissons and Tanner Jeannot. Both are middle-aged, bottom-six players who cover the exact needs the Oilers would now like to address.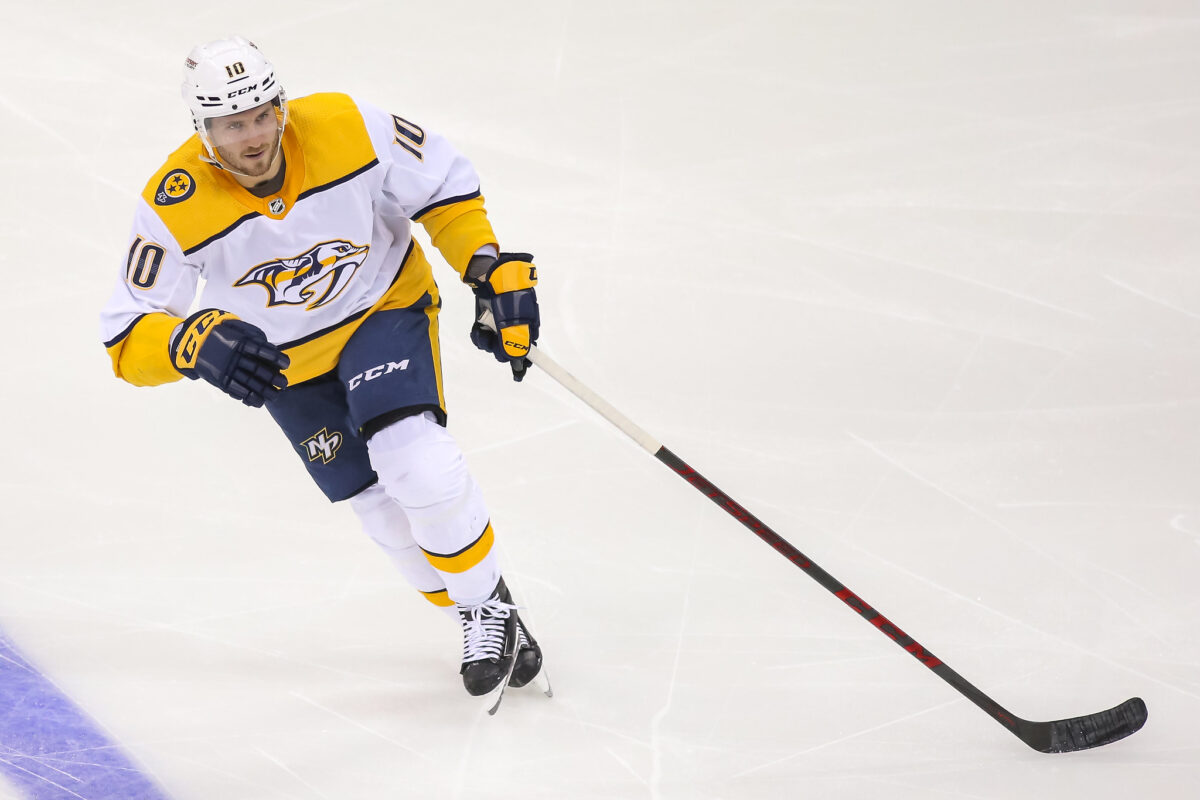 Sissons has been around for a while in the NHL and has consistently been one of the best players in the faceoff circle since entering the league. He has averaged 54.5 percent in the draws over the past three seasons and the Oilers need someone to take the pressure off of their top centermen in the defensive zone. This would allow the Oilers' top offensive players to start more plays in the offensive zone and not be forced to be hemmed in their own end for multiple shifts per game.
Having a depth centerman you can count on is very valuable and give the Oilers, who are a possession team, the puck more often than not. He is signed for three more years at $2.857 million AAV and has also posted nine goals and 21 points this season. There shouldn't be much worry with him as he has been as consistent as ever over his career.
Jeannot is the younger option of the two depth forwards and proved last season how good he could be when he scored 24 goals and 41 points as a rookie. This season has not been as kind to him or many of the Predators' players as he has scored just five goals and 14 points in 56 games. That's an exact goals and points match to Jesse Puljujarvi, the player the Oilers are trying to move out, except Jeannot tops Puljujarvi in many other stats.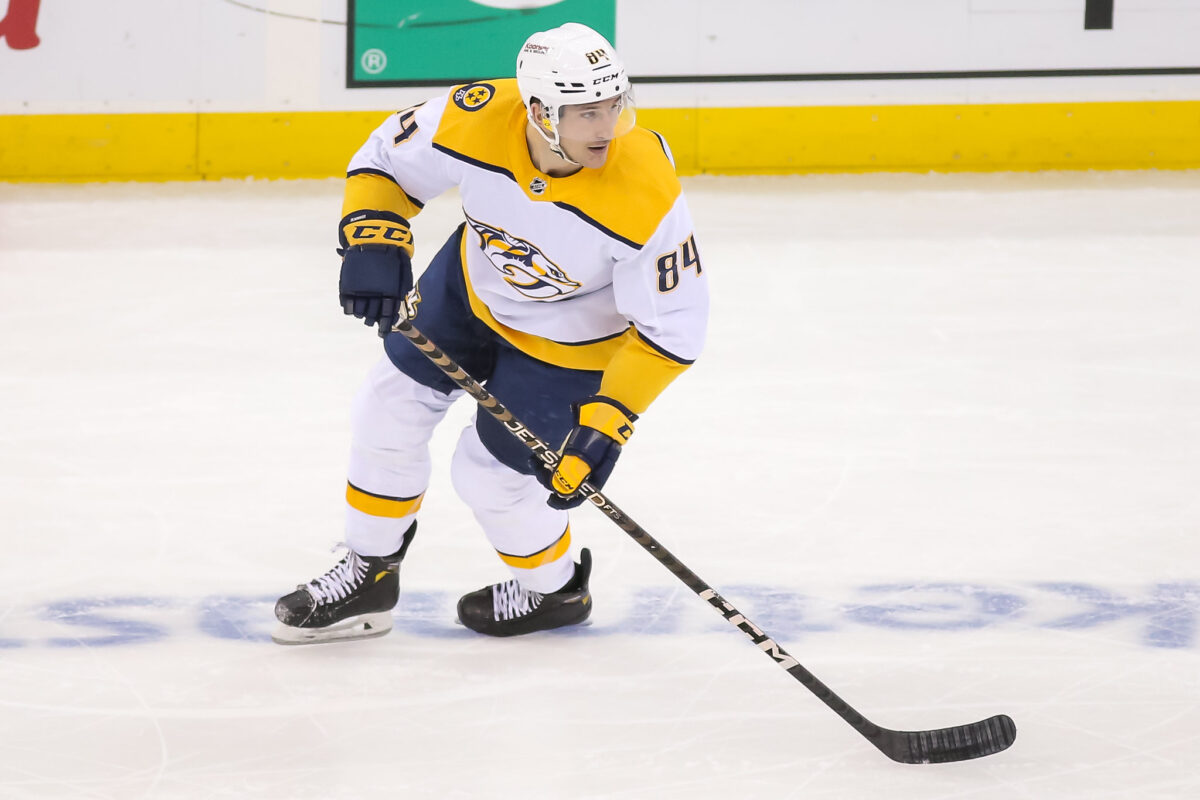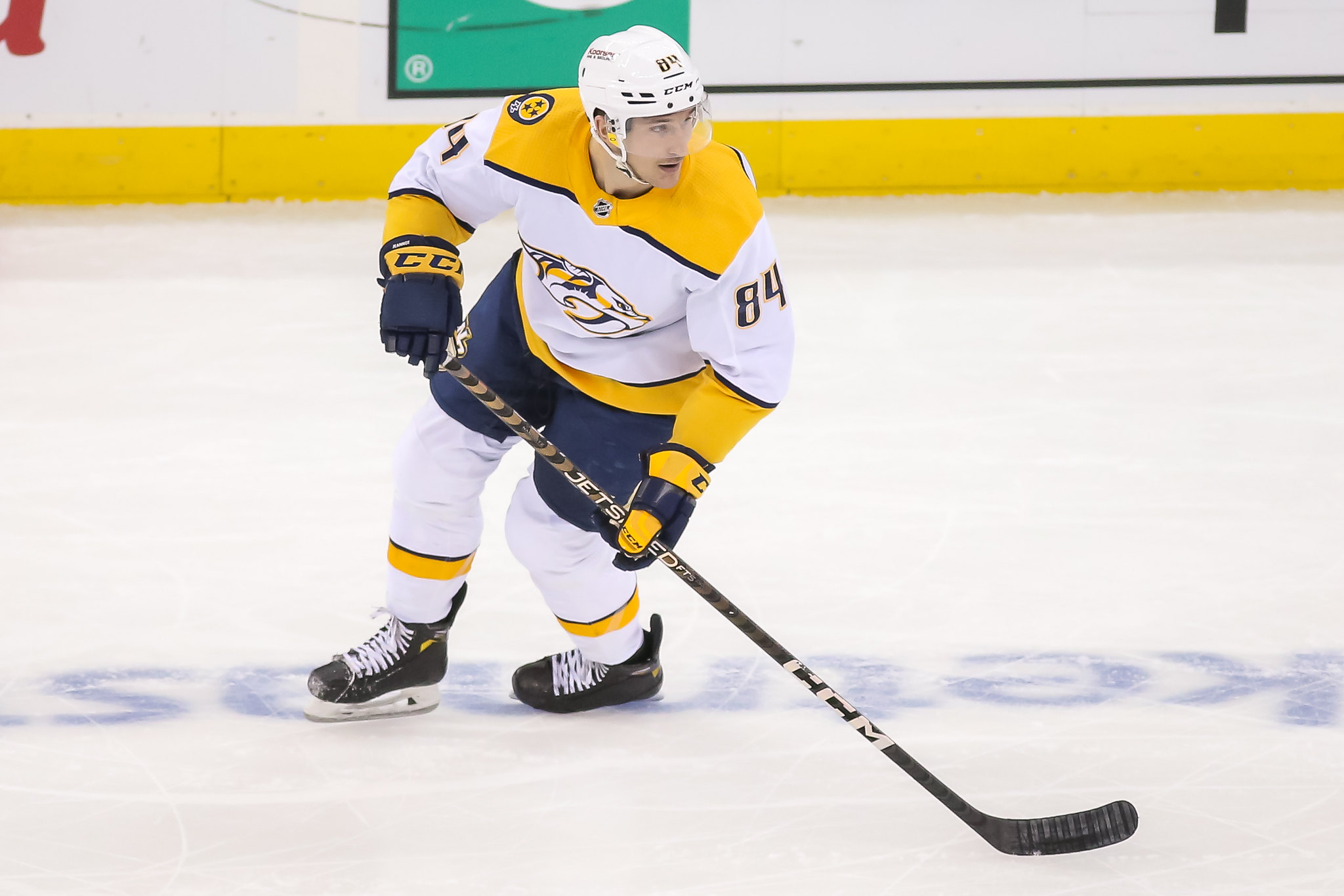 A change in scenery for both are in order, and the benefit for the Oilers is that Jeannot is twice as physical as Puljujarvi, already recording 213 hits and 85 penalty minutes. Jeannot has also blocked 51 shots (leads all Predators' forwards, followed closely by Sissons) and is a major contributor on the penalty kill. It showed in the Oilers' recent four-game losing streak that physicality is needed in their lineup. During that stretch they were without Evander Kane, Klim Kostin, Dylan Holloway, and Desharnais at certain points. Jeannot is a restricted free agent at the end of the season and currently has a cap hit of just $800,000, perfect for the cap-strapped Oilers.
You may also like:
There is still a possibility that the Oilers look into Ekholm as a defensive upgrade, but I mentioned it is a risky move. The better and more plausible option at this point is to add Sissons, Jeannot, or even possibly both. Holland doesn't have much time and there are cap obstacles facing the Oilers before the deadline, but keep a close eye on the Predators in the coming days.
---
---