The Toronto Maple Leafs set themselves up for a wave of criticism from fans and media last summer. After another first-round loss, they revamped their goaltending tandem, saying goodbye to Jack Campbell and Petr Mrazek and replacing them with Matt Murray and Ilya Samsonov. Murray drew the most criticism, given his cap hit, durability, and recent struggles with the Ottawa Senators, and Samsonov naturally drew some criticism too, with his limited pedigree at the NHL level and the uncertainty around whether or not he'd be able to carry the mail if Murray didn't work out.
Related: Maple Leafs News & Rumours: Anderson, Young D-Men, & Cookie
Fast forward six months, and it looks like maybe general manager Kyle Dubas knew better than what the media and fans were saying. Although Murray's injury issues have been on brand so far, Samsonov has made it easy to overlook. He's started just over 50 percent of the Maple Leafs' games so far, with a record of 21-7-2 to go along with a goals-against average (GAA) of 2.35 and a save percentage (SV%) of .916.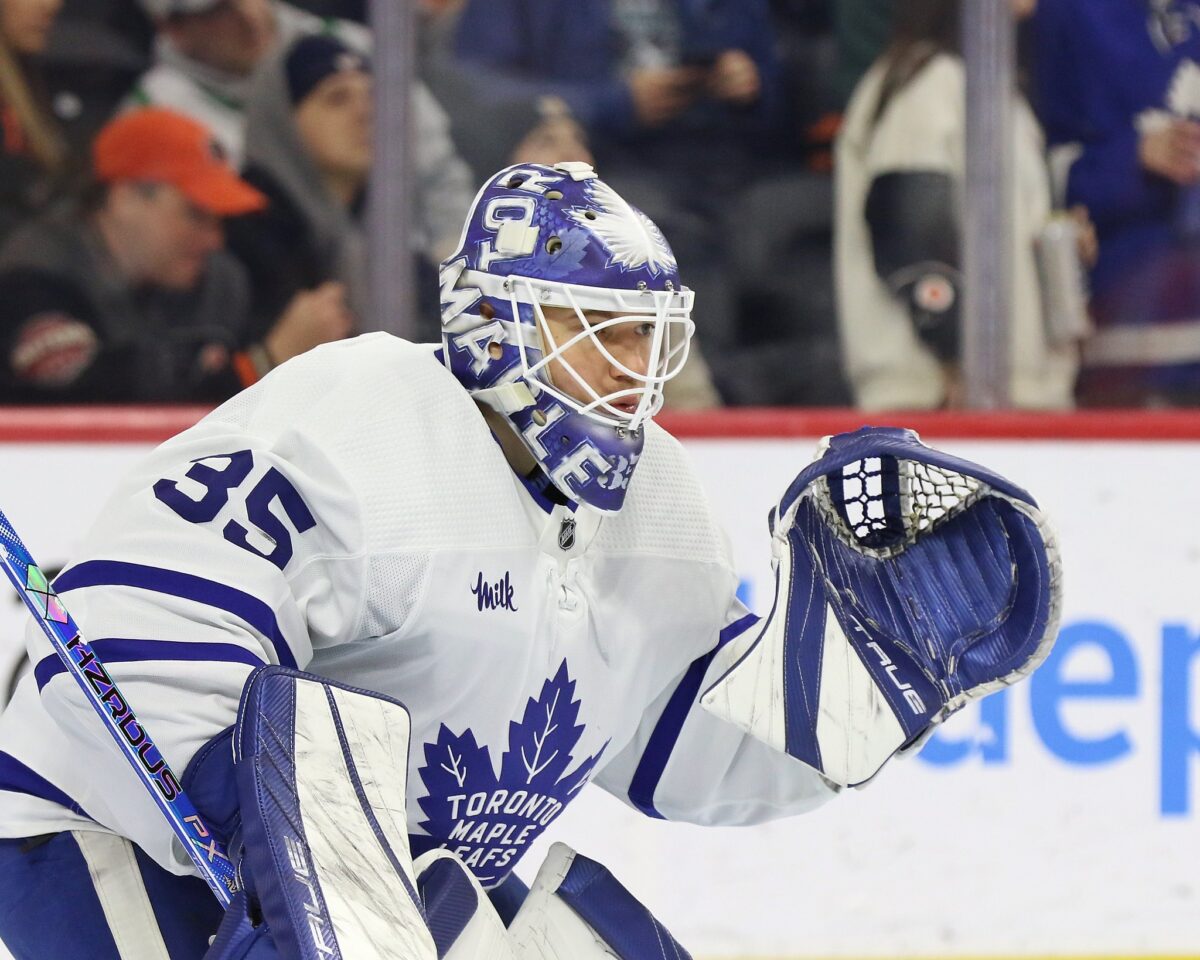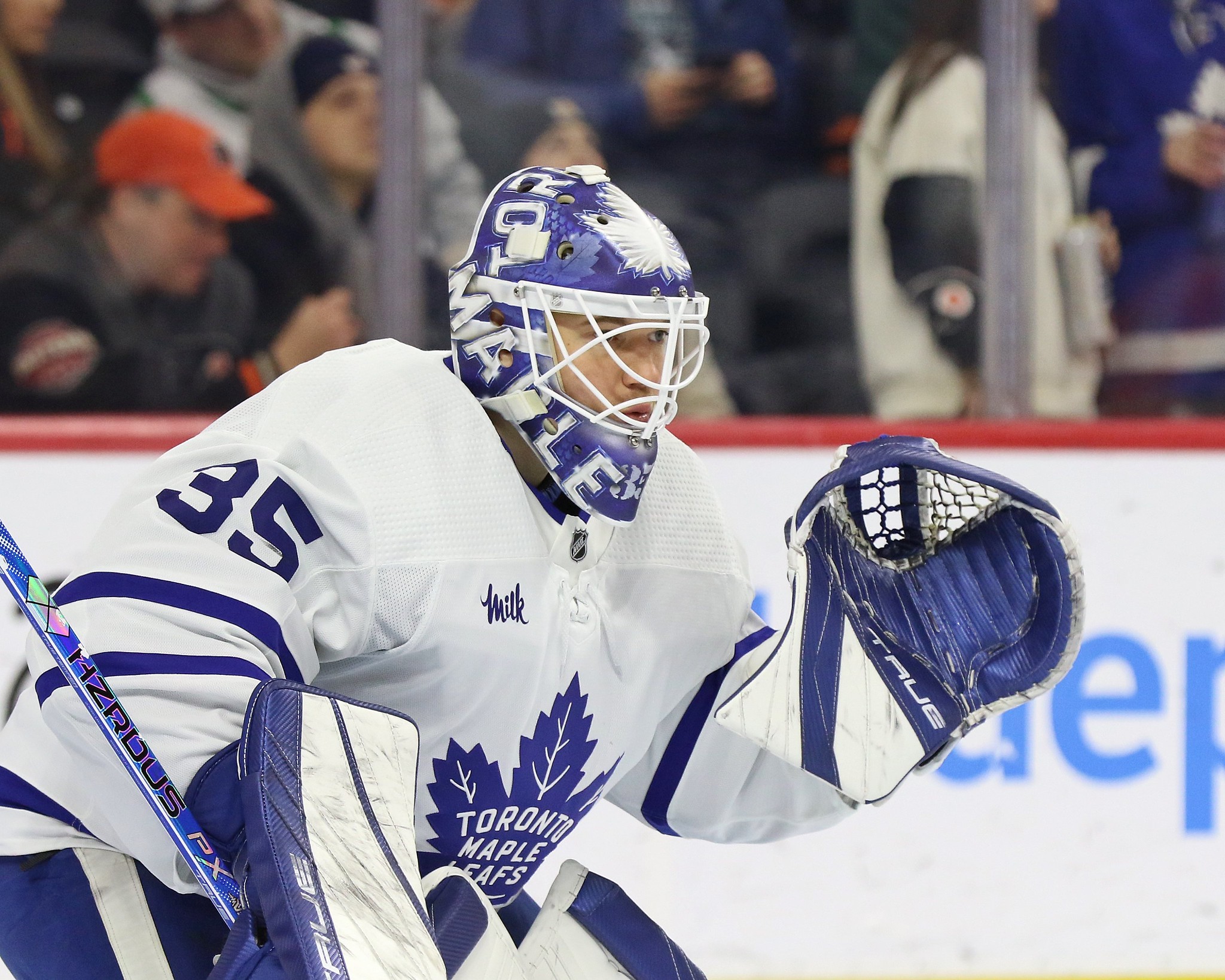 If you asked me what I thought about the Maple Leafs' goaltending situation a month or two ago, I probably would have encouraged the idea of sticking with the tandem. But, with Murray hitting the injured reserve again in mid-January and Samsonov stepping up in his absence, I think the latter has done enough to secure himself the starting job, even when the former comes back. 
Samsonov Has Been Better When the Crease is His 
If you look at Samsonov's game-by-game record all season, he's been consistently good all season with the exception of a four-game stretch in late December into early January. I had a suspicion that he performed better when he had full control of the net vs. when he was sharing it with Murray, so I decided to see if the stats could back it up. 
Samsonov w/o Murray: 14-5-1, .928 SV%, 2.33 GAA 
Samsonov w/ Murray: 6-2-1, .909 SV%, 2.38 GAA 
As you can see, Samsonov has been pretty good all season long, but there's a difference between how he does when Murray is healthy compared to when he has full reign over the crease. It's also worth noting that his stats with Murray are slightly inflated by the back-to-back shutouts he had right after returning from his own injury. 
What also helps Samsonov's case is the fact that, although he hasn't been performing on a Vezina level like he was throughout October and November, he's still been consistently good enough to get the job done. Since Jan. 1, he's only had a SV% below .900 in five of the 16 games he's appeared in, and he's only allowed four goals or more in four of those 16 games. For context, Campbell had a SV% above .900 only six times in 15 games between Jan. 1 and Feb. 25 of last season. 
---
Latest News & Highlights
---
It's clear that it's going to take a monumental collapse for the Maple Leafs to catch the Boston Bruins, but Samsonov's consistency has been instrumental in keeping his team above the Tampa Bay Lightning in the Atlantic Division, and his play is a welcome change after what they had to deal with this time last season. 
Murray Has Been Decent, But Not Consistent Enough 
If you showed yourself Murray's current stat line back in July, it would seem like he's performed like a Vezina winner considering what people were saying about him all summer. That being said, some of the valid concerns around the acquisition at the time have come to fruition this season, although it hasn't rang the alarm bells the way it was expected to since the Maple Leafs haven't had to rely on him for a proper starter's workload.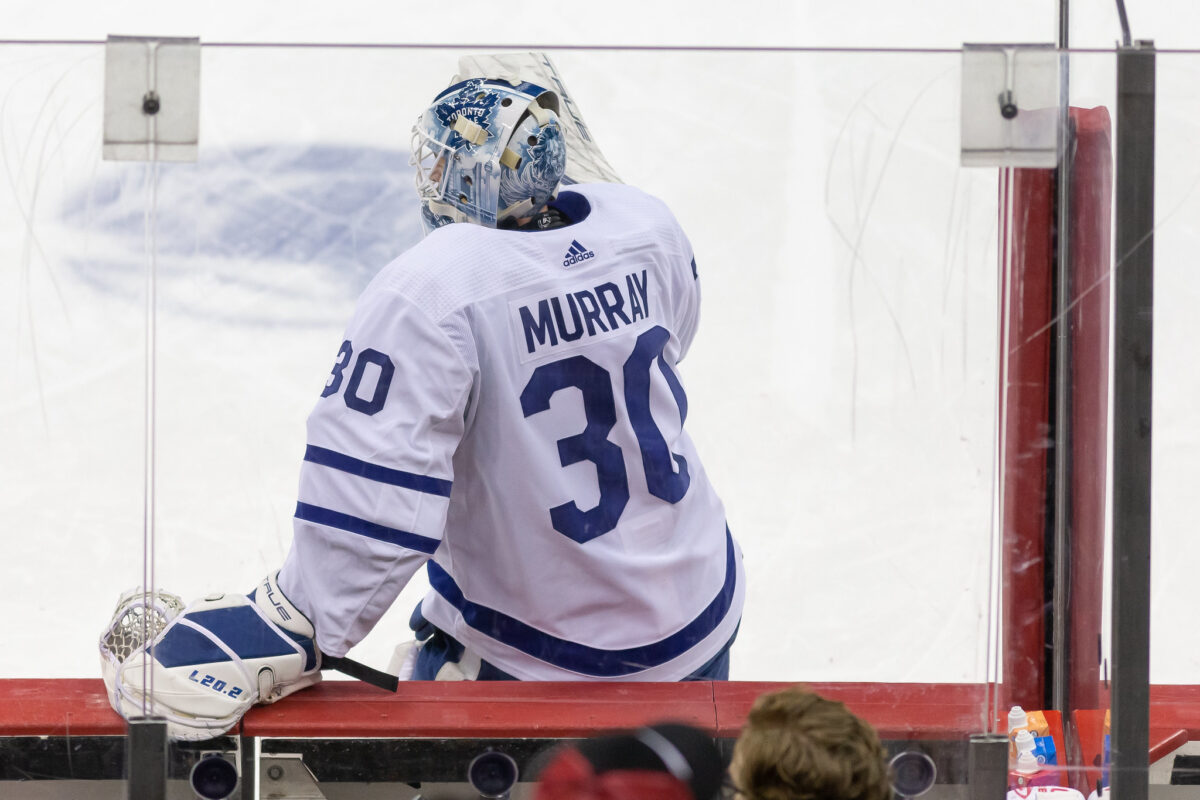 As of Feb. 25, Murray has a record of 11-5-2 to go along with a GAA of 2.73 and a SV% of .911. These numbers aren't terrible, but when you consider that he injured his groin two days after the season opener, and hit the injured reserve again in mid-January, what he's been able to put together this season doesn't instill much confidence that he'd be able to sustain it over the course of a full season. 
Murray's on the cusp of returning from his injury and will join the Maple Leafs for their five-game road trip, which starts Feb. 26 against the Seattle Kraken. Should he become healthy, head coach Sheldon Keefe shouldn't immediately go back to splitting the starts 50-50 between the two. I'm not saying he should bear a similar workload to Joseph Woll, per se, but at bare minimum the Maple Leafs should be operating their goaltenders on a 2-1 ratio, with Samsonov getting the extra start. 
Maple Leafs' Crease Should Belong to Samsonov… For Now 
With how their respective seasons have gone to date, it's no question to me that Samsonov should have the edge in net when both goalies are healthy. That's not to say Murray should be riding the bench for the rest of the season, but like I said before, they should at bare minimum be giving Samsonov two starts out of every three. He's delivered under the pressure of being the full-time starter, and I'd imagine it would hurt his confidence if Keefe gave half of his starts to Murray right off the bat, especially considering how well he's played in the meantime. 
Having said that, the Maple Leafs shouldn't die on the hill of Samsonov as their starter for the rest of the season. When you have two goalies that have something to prove, like they do, you should always be running with the hot hand. If the workload starts to collapse on him and he starts to slide towards the end of the season, then you can start to spread out the starts a little bit more, and even start giving Murray the majority of them if it gets to that point.
You May Also Like
But, for now, Samsonov has earned the bulk of the starts in my opinion. He shared the crease with another goalie every season he was with the Washington Capitals, and being a former first-round pick, it's sort of shocking he hasn't gotten this kind of an opportunity to date. We're now seeing what he's capable of as a full-time starting goalie, and the Maple Leaf shouldn't be in any rush to change what's worked for them to date.
---
---