The Toronto Maple Leafs play the Seattle Kraken today. It's their first game of a western road trip that will take them to three Canadian cities (Edmonton, Calgary, and Vancouver) before ending in New Jersey. They won't play a home game again until March 11. 
Related: Former Devil Scott Gomez: Where is He Now?
The Maple Leafs have been playing well lately, winning four of their last five games. The Kraken have lost their past two including a 6-5 defeat to the Boston Bruins Thursday night. The Maple Leafs are currently two points ahead of the Tampa Bay Lightning for second place in the Atlantic Division and the home-ice advantage that goes with it.
In this edition of Maple Leafs News & Rumors, I'll take a look at some of the news heading into this game tonight.
Item One: Sheldon Keefe's Tinkering with the Top Six
Maple Leafs' head coach Sheldon Keefe has been tinkering with the team's lineup ahead of this five-game trip. It looks as if he will reunite Auston Matthews and Mitch Marner on the top line and place William Nylander with center Ryan O'Reilly.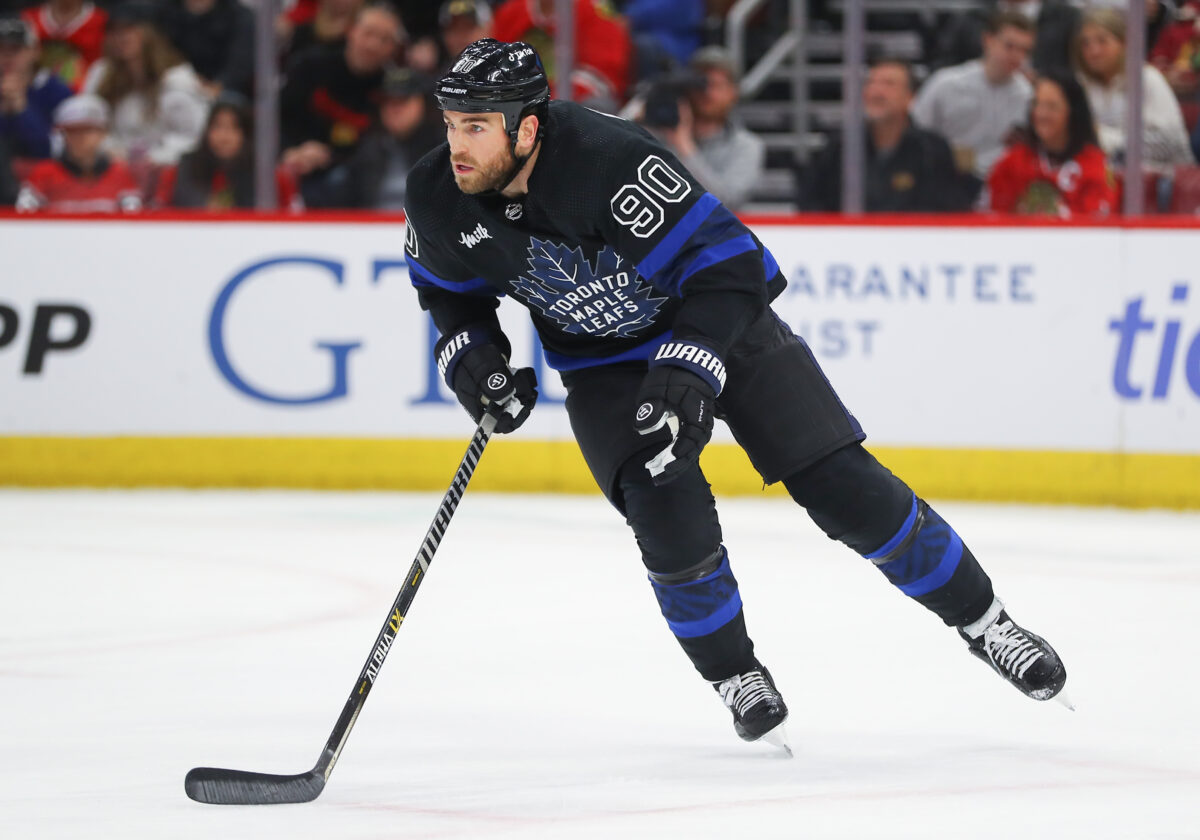 Perhaps, Keefe's goal is to try to jump-start Matthews' scoring. Or, perhaps this is a chance to see if he can find lightning in a bottle (no pun intended with Tampa Bay close behind) by finding other workable partnerships. The inclusion of O'Reilly offers additional flexibility. What success might be uncovered? Is there chemistry at play with other line combinations?
Before the end of the regular season, it would make sense that Keefe gives some different combinations time to work together. Perhaps other chemistry can be developed.
Related: Maple Leafs Commentary: Austin Matthews By the Eye Test
---
Latest News & Highlights
---
Obviously, Keefe hopes that some top-six switching will help Matthews produce points more regularly. Still, although this version of Matthews is not one we're used to seeing – fewer points and stronger defense, it isn't that Matthews is playing poorly. 
While Matthews' pace this season is not as impressive as his performance last season when he won the Hart Trophy, there's no wavering in his confidence. He seems even more determined to do what it takes to win.
Item Two: Matthews Is Becoming More Driven to Win
Speaking of his determination to win, it's clear that Matthews has been frustrated by his team's lack of success in the playoffs, especially over the past couple of seasons. He seems highly motivated to win during his career in Toronto. As his game has developed, he's become much more than a pure goal scorer. He's become a well-rounded player who can contribute in all three zones of the ice.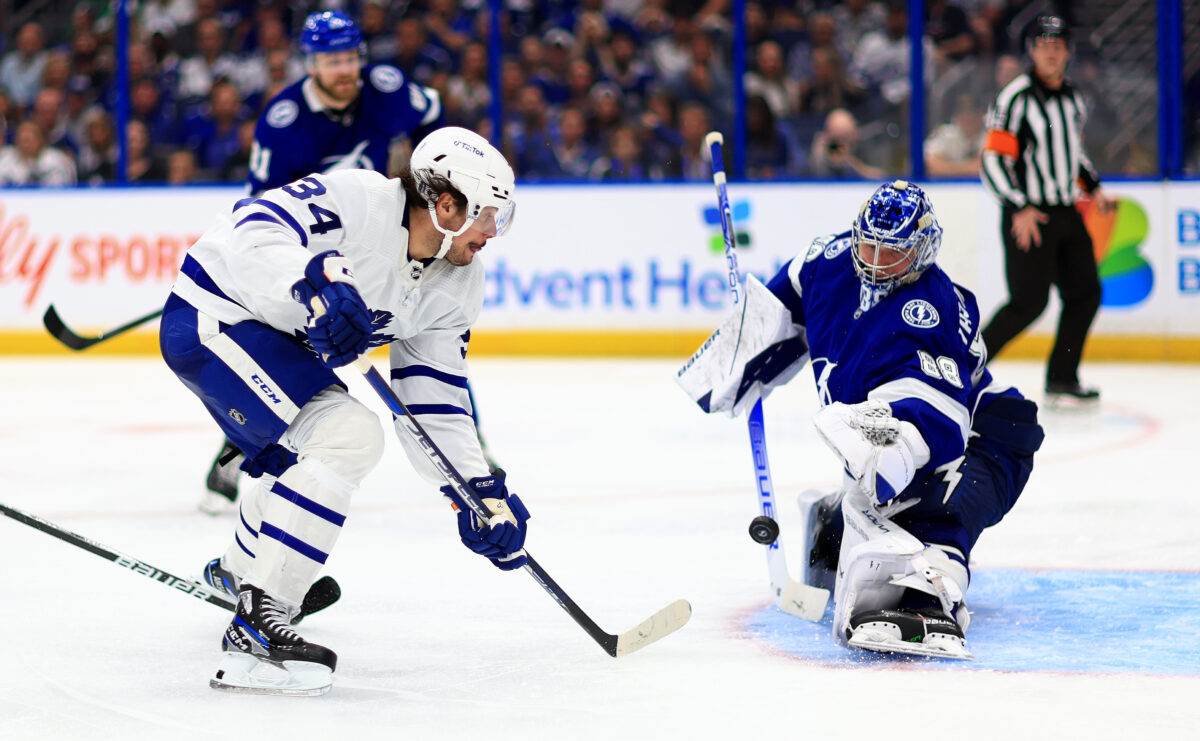 Matthews also seems aware of what is expected of him. Today in an article in the Toronto Sun, Maple Leafs' writer Steve Simmonds wrote about a possible similarity between Matthews' career and that of Steve Yzerman. During Yzerman's early career, he was mostly a goal scorer. One season, he scored 65 goals and another 62 goals. 
Related: Ex-Maple Leafs Frederik "Goat" Gauthier: Where Is He Now?
However, during those seasons, the Detroit Red Wings never came close to winning the Stanley Cup. However, as Yzerman's game developed, he scored fewer goals but his team became more successful. Could the same thing be happening with Matthews and the Maple Leafs? (from "SIMMONS SAYS: Can Auston Matthews be the Leafs' Steve Yzerman?" Steve Simmons, Toronto Sun, 26/02/2023).
Item Three: Mark Giordano Poised to Break Record
Mark Giordano is a 39-year-old former Norris Trophy-winning defenceman signed to a bargain contract for his hometown Maple Leafs. He's likely going to break the all-time NHL record for shot blocks against the Seattle Kraken later today. Currently, he is tied with Kris Russell with 2,044 shots blocked. 
There is a caveat to this record because shot blocks were only officially tabulated starting in the 2005-06 season. However, that does not diminish Giordano's willingness to do what it takes to win games. He sacrifices his body game after game; and, as a result, he's highly respected by his teammates.
---
---
Giordano is hard not to root for. He puts in honest work and he's accomplished quite a bit for an undrafted player. Over the course of his career, he's played in five leagues: the Ontario Junior Hockey League, the Ontario Hockey League, the American Hockey League, the Russian Elite League, and the NHL. He's earned his success.
Item Four: Goalie Dylan Ferguson Traded from Marlies to Senators
In a strange little twist, goalie Dylan Ferguson was traded last week from the American Hockey League's (AHL) Toronto Marlies to the Belleville Senators for future considerations. Ferguson is a 24-year-old goalie from Vancouver Island. He had signed a professional tryout (PTO) with the Marlies during the preseason when the organization needed goalie help. 
Related: Toronto Maple Leafs Trade Deadline History
However, with Matt Murray returning from his injury and Joseph Woll set to rejoin the Marlies, three other signed goalies were ahead of him on the depth chart; and, Ferguson was unlikely to see game action.  
To give Ferguson playing time, the Marlies signed him to a standard player contract and sent him to the ECHL's Wichita Thunder. However, in the meantime, Belleville needed a goalie. So the Marlies sent Ferguson there instead.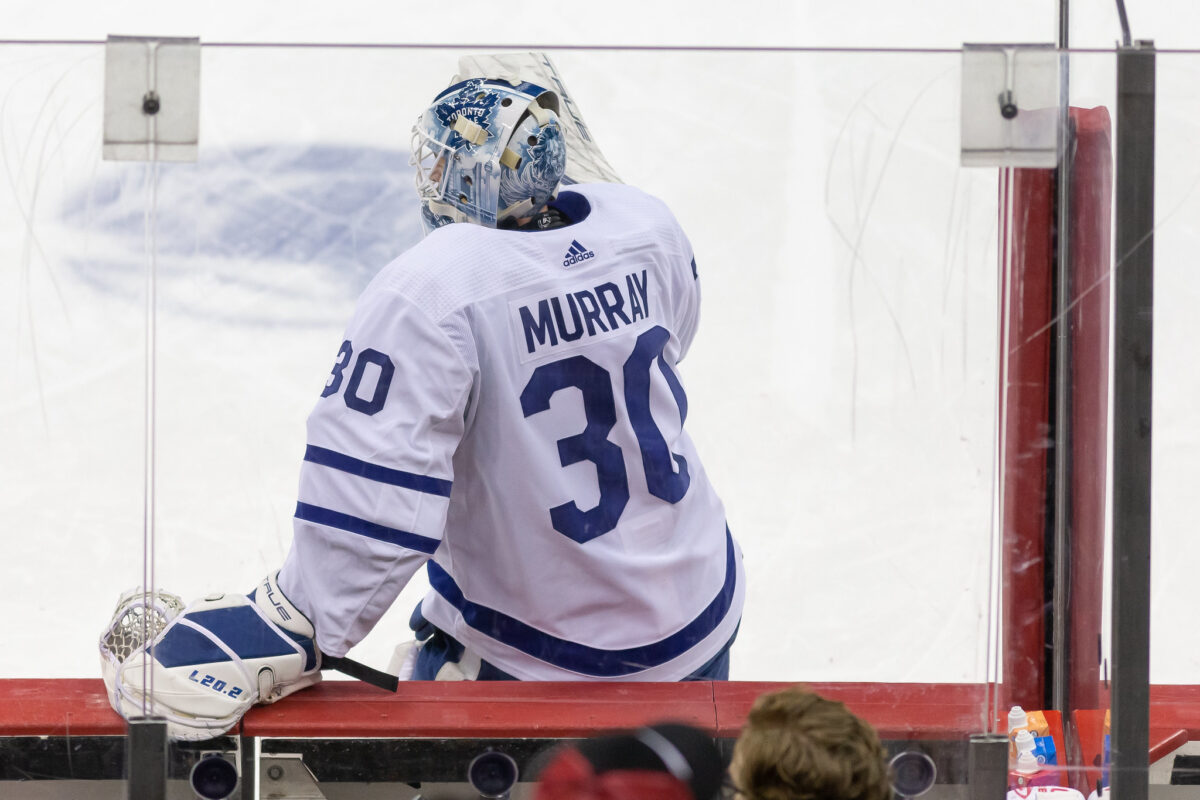 Ferguson will have an opportunity to play in the AHL, which benefits everyone involved. In fact, he played his first game with the Senators Saturday and gave up only one goal in 39 shots on his net as his team won in overtime. His save percentage was a sparkling .974. 
What's Next for the Maple Leafs?
It will be interesting to see how well O'Reilly and Nylander play together. O'Reilly has had an immediate impact on the team since his first shift. He's worked well with Marner and one should expect a similar level of play with Nylander. 
O'Reilly has noted that he loves watching Nylander play. He's especially impressed with the young Swede's puck control. As he said, it's a skill very few other players have.
---
---