The Florida Panthers are in a fight for the final wild-card spot in the Eastern Conference. With a record of 29-26-6 and 64 points, they sit three points out of that spot, held by the Pittsburgh Penguins. But it seems that their season took a huge hit after an important loss to the Buffalo Sabres on Friday, Feb. 24. However, it seems more bad news is hitting the Panthers
Last week, Panthers' backup goaltender, the young, up-and-coming, Spencer Knight entered the NHLPA player assistance program, created to help players struggling with mental health, substance abuse, or other ailments. It is unknown why he entered the program.
Knight Has Had an Off Year
This season has not been kind to the young netminder. In 19 starts and 21 appearances, he has nine wins with a save percentage (SV%) of .901 and a goals-against average (GAA) of 3.18. That is a drop-off from last season when he finished with a .908 SV% and a 2.79 GAA. The season before, he finished with a .919 SV% and a 2.32 GAA.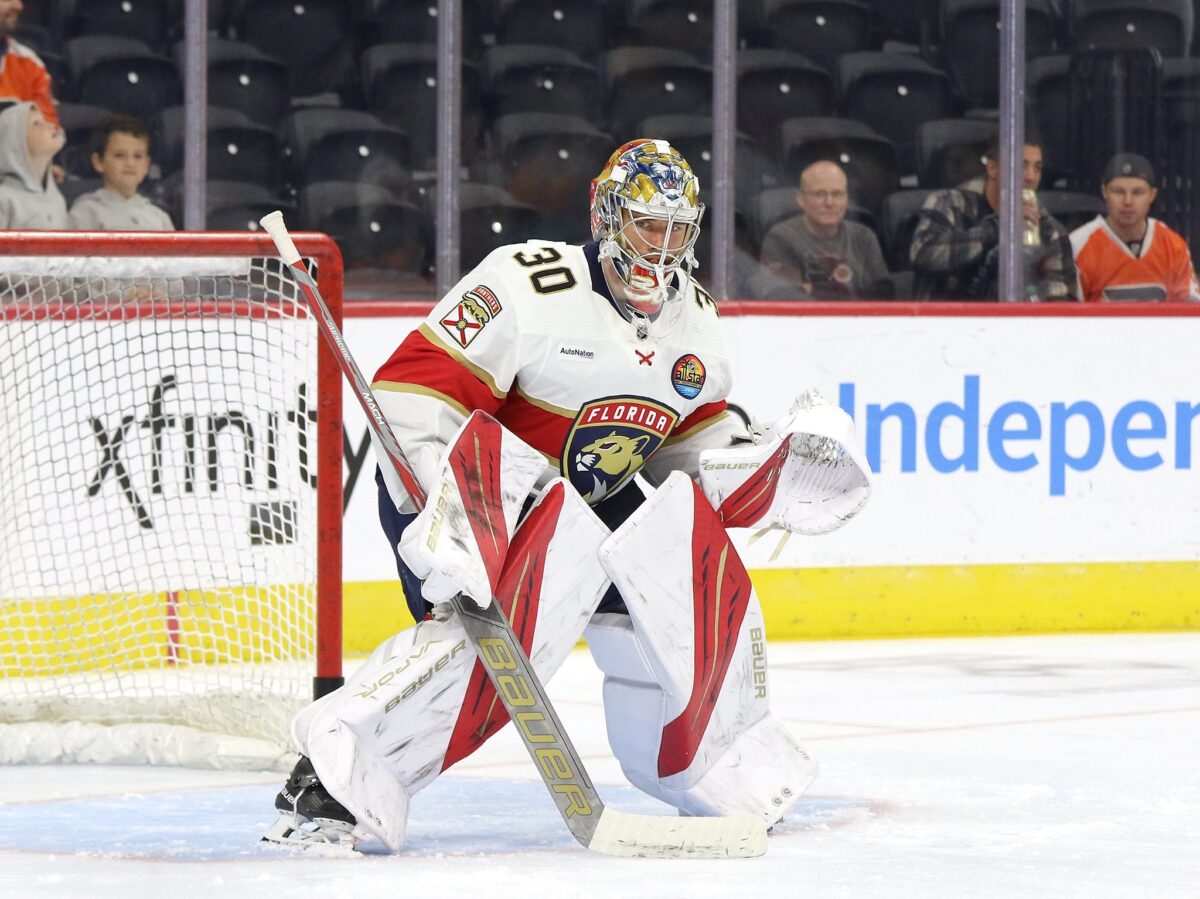 He also dealt with an injury earlier this season that held him out for an extended period of time back in January. The 13th-overall pick in 2019 is using this program to get his head in the right position by using the options that are available to him. It's a brutal journey, but necessary to get back to form.
We Forget These Players are Human
Athletes are idolized and seen as champions. However, as fans and writers, analysts, and even sometimes coaches, we forget they're human. People have their own experiences with depression and abuse in their lives. Sometimes, an individual can rise above it and become even better than they were before their lives were consumed. Unfortunately, some never see the light at the end of the tunnel, no matter how hard they fought to get out of it.
Related: Panthers' Early Slump May Have Destroyed Playoff Hopes
---
Latest News & Highlights
---
The spotlight can be a huge factor to mental stress, especially if a player was a top prospect only to be sent to the minors multiple times throughout his career. It's important to take a player's state of mind into factor as disregarding it can shatter a player's confidence that could take years to build back up.
Mental Health Matters
Mental health should be taken as seriously as physical health. If it feels as if the weight of the world is on your shoulders and it would take the strength of Ryan Reaves and Zdeno Chara to get out of bed, please reach out to someone. A person's mental well-being is a big factor in performance in any work environment.
This Will be Good for Knight
The first step is admitting you need help, and it's often tough to take that first step. Knight has made the right decision to help regain his confidence and get himself back on his feet and in between the pipes. The program has helped many players in the past, including former Florida forward Michael Haley, who was having issues with substance abuse, and Detroit Red Wings forward Jakub Vrana earlier this season.
Related: Panthers' Josh Mahura Well Deserving of Extension
Knight is young and has his whole hockey career and life ahead of him. This will be a huge hurdle he can look back on and show the world he can take on anything. We here at The Hockey Writers wish nothing but the best for Knight in his journey to recovery, regardless of how long or treacherous it may be.
---
---