The fact that Evan Bouchard seems to be handling the new responsibility of running the Edmonton Oilers' power play and has taken well to the elevated minutes he's been given since Tyson Barrie was traded to the Nashville Predators is a great development for the team and their playoff aspirations. Bouchard has been reborn since being paired with Mattias Ekholm and the Oilers need a productive Bouchard to be playing at his best and being a difference-maker on a nightly basis.
That said, with his increased levels of production comes a complicated contract negotiation process that might not have been so challenging if Bouchard had stayed a depth d-man on a deeper right side. The Barrie trades gives Bouchard a prime opportunity to up his value in a major way. So far, so good and should he continue to get comfortable and confident, summer contract talks could get interesting for Ken Holland.
Bouchard is a Pending RFA
Giving the keys to Bouchard means that, should he take off in an elevated role, his numbers will fall more consistently in line with a top-four defenseman. Moreover, if he's getting gravy points on the power play, his value is sure to rise in terms of his cost per season, both on a bridge deal and a long-term extension.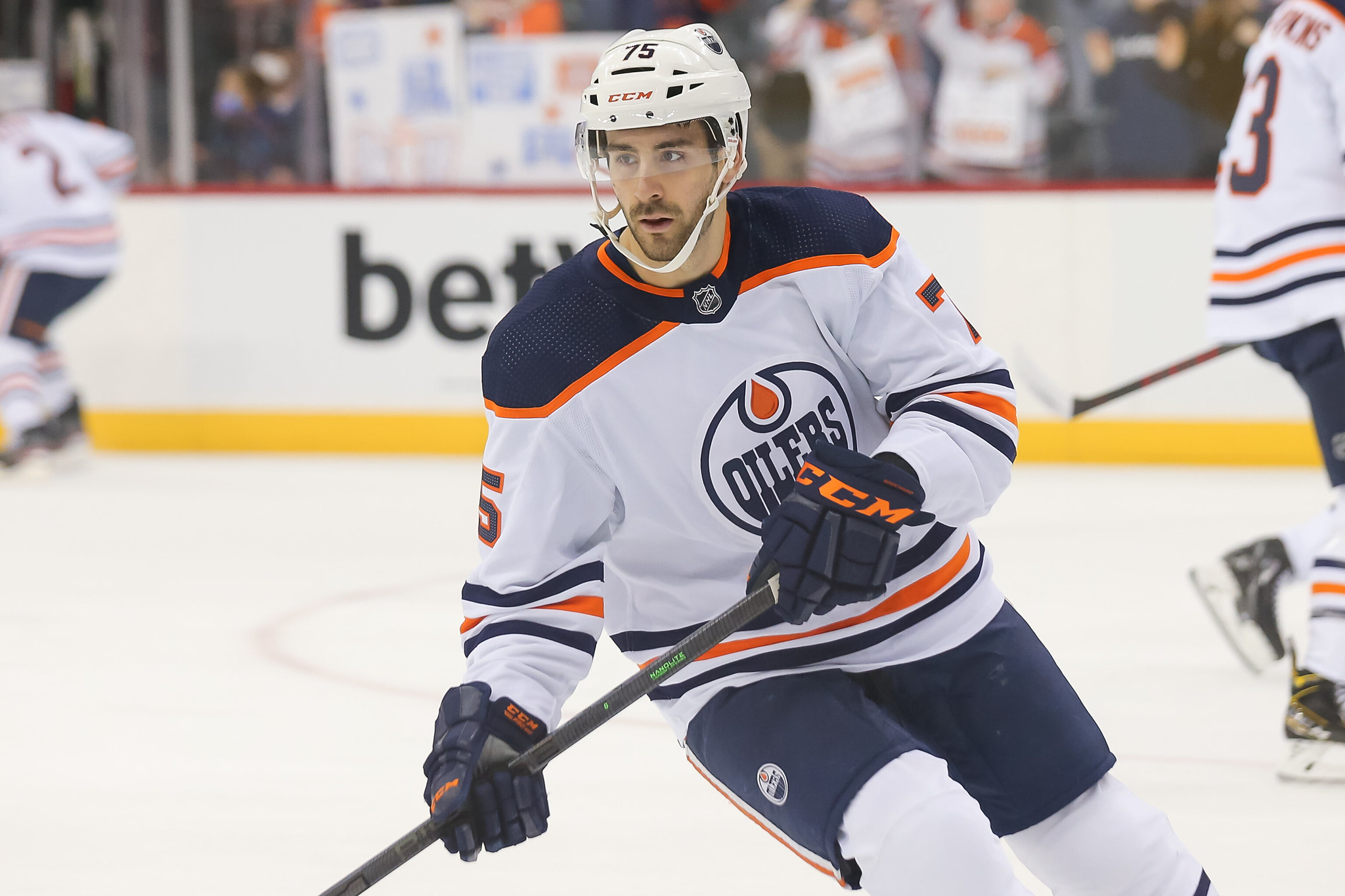 As Allan Mitchell of The Athletic writes, "Even if he doesn't hammer the boxcars at current levels, elevating the young puck mover could be expensive for the organization. He notes that GM Ken Holland can try to sign him for a couple of additional seasons and push the long-term deal down the road, but he adds:
A bridge deal for Bouchard could mean a financial breaking point two years from now. He is an offensive defenceman and could deliver a 50-plus point season next year. If he did it twice during a two-year bridge, the cost on a long-term deal in the summer of 2025 could be a monster.

source – 'Lowetide: Oilers finally commit to Evan Bouchard. How much will it cost?' – Allan Mitchell – The Athletic – 03/06/2023
An RFA who had one good year and then a down season is a lot easier to sign at a team-friendly deal. Bouchard is getting the chance to turn that down season around and has a goal and three assists in his last three games. He's also playing 20-plus minutes per night, hitting 24:42 in a win over the Buffalo Sabres.
What is Bouchard Going to Be Worth?
It would be in Bouchard's best interest to sign a bridge deal, giving him a couple of seasons to really round out his overall game. Why? The issue for Barrie was that he was viewed by many NHL teams as purely one-dimensional. A gifted offensive player, his perceived lack of defensive structure cost him millions and he signed with the Oilers for a team-friendly deal — first for one season, then for three more years at $4.5 million per season. In many ways, Bouchard is in a similar position.
---
Latest News & Highlights
---
Bouchard doesn't have the track record Barrie does in the NHL so it should cost less to bridge him for a couple of seasons. That works well for Holland now and his tight salary cap issues will persist for until the cap jumps. But, in a couple of year's time, when the cap goes up by as much as $8 million per season and Bouchard has proven his worth, he could become a very expensive asset for Holland at a time the GM will also have to be concerned about Connor McDavid and Leon Draisaitl and their impending contracts.
Despite a bit of a misstep to start this season, if Bouchard will agree to the same numbers Barrie did on a long-term deal, the Oilers should sign that contract as quickly as possible. In fact, it might not be a bad idea to offer it now and before he explodes offensively. However, it seems unlikely given the opportunity that sits in front of the young defenseman that he'll be keen to jump into a deal while he's just getting warmed up.