The Boston Bruins have always been impressed with 18 year old Czech David Pastrnak. So much so that the team used its first round pick on the young phenom. Pastrnak has already wowed coaches and fans alike with his offensive prowess by reminding them of Tyler Seguin. However, Pastrnak is still only 18 years old and has not played any type of professional North American hockey, so, the question remains, what can we really expect from David Pastrnak?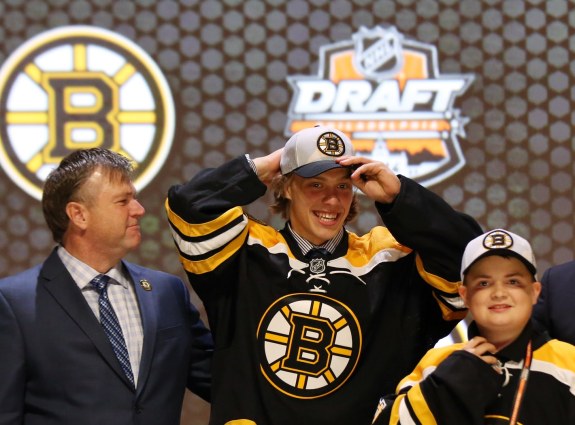 Can David Pastrnak make the Bruins roster come opening night? He very well could. The Bruins didn't exactly do much in the offseason to replace Jarome Iginla, or improve their offense, given the financial situation the Bruins found themselves in. In fact, the drafting of Pastrnak at number 25 was perhaps the biggest splash the Bruins made all postseason.
The Bruins have very minimal options to replace Jarome Iginla on the first line and Pastrnak provides the most flexibility. Pastrnak can play both center and wing along with being a right handed shot, something the Bruins lost in both Iginla and Shawn Thornton this offseason. As of now, the Bruins have either Justin Florek, Matt Fraser, or the inexplicably still in Boston Jordan Caron  for a final wing spot. So, as you can tell, the Bruins have very limited options to use. Fraser has shown that he has flashes of brilliance, but out of the four, Pastrnak is clearly the front-runner.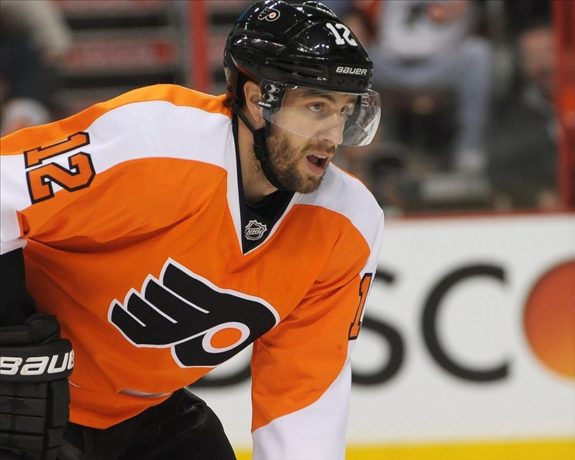 There is still an outside chance of Simon Gagne making the Bruins squad. Gagne hasn't played in over a year, last with the Philadelphia Flyers in 2013. Gagne gave the Bruins nightmares in the 2010 Stanley Cup Playoffs when his return was the turning point in the Flyers remarkable series comeback. But Gagne has not really been the same player since, bouncing around from Philly to Tampa Bay to Los Angeles and back to the City of Brotherly Love. The Bruins are giving him a chance at reviving his career and maybe steal a spot away from Pastrnak. Gagne would bring a lot of leadership and experience to a Bruins squad already filled with leaders. That reason could just tip the scales in favor of Gagne if it comes down to it.
On the flip side however, Pastrnak is still very young at 18. With someone as talented as Pastrnak, you risk the chance of playing him way too early and hurting his chance at developing properly. It wouldn't be a bad thing for the Bruins to send Pastrnak to Providence to hone his craft, but the Bruins may have no choice but to use him, ready or not.
The NHL isn't using a whole lot of 18 and 19 year olds over the past 20 years and it's obvious why: most of them aren't ready yet. James Mirtle of The Globe and Mail created this chart tracking the number of 18 and 19 year olds that played in the NHL.
One reason why William Nylander isn't likely to stick with the Leafs? Young 18 year olds almost never do. pic.twitter.com/oKVomp4Zvi

— James Mirtle (@mirtle) September 15, 2014
That's why players like William Nylander and David Pastrnak need some seasoning in the AHL, if possible. However, the Bruins might not have much of a choice but to play him.
Pastrnak is still a little on the scrawny side, standing in at 5'10", 17o pounds. He needs to, and will, build muscle and strength, but, again, that is what the minor leagues are for. Pastrnak will get beat up out on the ice and lose nearly every battle along the boards, not exactly how one would want to start an NHL career out, and in Boston no less.
Pastrnak has also claimed that he isn't much of a two-way forward, saying,
"I was a one-way forward before I went to Sweden. I was playing just forward … then I came to Sweden and my mentality changed, and my work ethic changed. … I got to Sweden and I started practicing defense. … I know it's important to be a two-way forward if you want to make not just the NHL, but every big league."
The Bruins and Claude Julien pride themselves in defense and being two-way players. Pastrnak's game doesn't mesh well with the Bruins scheme, well not yet at least. He will have plenty of time to develop into a two-way player, but I fear that the Bruins will use him too often and he won't develop into the talent that he is capable of.
In the end, I believe that David Pastrnak will indeed make the Bruins roster come opening night, either on the first or third line, and will have OK numbers during his rookie campaign. Let's just hope the Bruins didn't use him too early.
Mark Wallace Graham has been a writer for TheHockeyWriters.com since March 2013. Growing up in New England, Boston Bruins hockey was in my blood. Follow me on Twitter, @MarkWGraham