The Brandon Wheat Kings and Kelowna Rockets are going to be REALLY good this season. That should come as no surprise — they were listed as the top two WHL teams in the pre-season edition of the CHL weekly top-10 rankings, placing third and fifth, respectively. And the THW panel echoed that sentiment in our season preview and predictions, so it was only fitting that both teams lived up to their lofty billing by going undefeated on the opening weekend.
The Swift Current Broncos looked shockingly strong, too. I'd like to say I told you so, but as much as I was thinking it, I didn't actually say it — until now: that team is going to make some noise and possibly finish second to only Brandon in the East Division. The Regina Pats should be a safe bet for third, especially once they get Morgan Klimchuk back from the Calgary Flames . . . and assuming Leon Draisaitl sticks with the Edmonton Oilers rather than returning to the Prince Albert Raiders.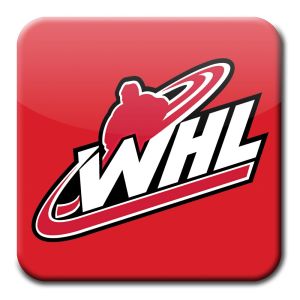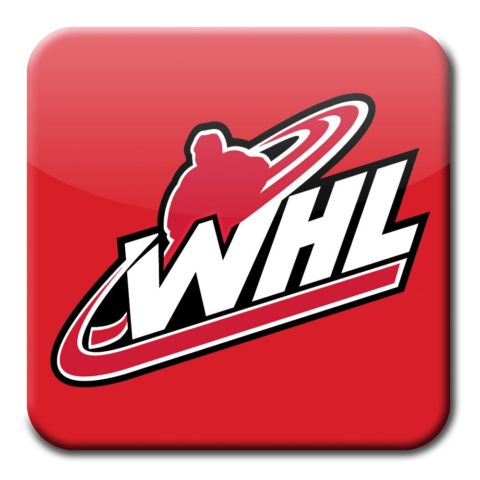 Most of the WHL teams, especially the contenders, were missing at least a couple key players still away at NHL training camps to begin the season. So the results from opening weekend can be a little misleading in some cases — for example, the Portland Winterhawks aren't going to suck. They shouldn't, anyway, but with 9 of their best players not in the lineup and a new head coach at the helm, the built-in excuses are understandable. Or quantifiable, as the advanced stats junkies would term their terrible numbers underscored by an 0-2 start.
In contrast, the Lethbridge Hurricanes and Saskatoon Blades are actually going to be bad AGAIN, and the Kamloops Blazers are probably going to be more like the team that got blown out 6-1 by Kelowna than the team that roughed up the Victoria Royals 6-3 the night before.
Speaking of the Royals, they got off to a rough start, also falling 3-1 to the Vancouver Giants. But Victoria extended Dave Lowry's head-coaching contract for a reason and he'll have that ship righted in short order. The Royals will get a few more bodies back — not nearly as many as the Winterhawks — and start hitting their stride sooner than later as they look to challenge the Rockets for the B.C. Division crown.
That's honestly about all you can read into the opening weekend from a schedule and standings perspective.
From an individual performance standpoint, there were certainly some standouts and breakouts.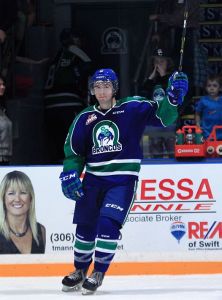 Could Jay Merkley be this year's Mitch Holmberg? That might be jumping the gun, but the undrafted 19-year-old appears poised for a big year. After struggling to start his junior career on terrible Lethbridge teams, with 23- then 30-point seasons, the former third overall bantam draft pick and the older brother of reigning rookie of the year, Nick Merkley (Kelowna), has finally found his groove in Swift Current. He actually found it last season, putting up 34 goals and 66 points to more than double his previous bests. That would have been good enough to lead four teams in scoring, yet it only ranked him fourth-best on a high-scoring Broncos squad as Merkley was overshadowed by a few of his teammates. He's no longer flying under the radar thanks to a hot start that has him on pace for 180 goals and 216 points over 72 games. That's obviously not happening, but half the latter total — 108 points — might be within reach if he keeps this up.
Merkley's already got a 6-point head start on Portland's Nic Petan, who is currently trying to make the jump to the Winnipeg Jets but will most likely be back to rack up his third straight 100-plus-point season. Petan is still my pick to win the scoring title despite playing catch-up from the outset and also inevitably missing close to double-digits in games while representing Canada at the world juniors for a second time.
More impressive was Merkley's five goals in just two games, including a hat trick in the opener of Swift Current's home-and-home sweep of the rival Moose Jaw Warriors. And he was lighting up two talented netminders in Justin Paulic, a third-year starter who only turns 19 next month, and Zach Sawchenko, who backstopped Canada to gold at the Ivan Hlinka under-18 tournament last month.
3 – Scoring the 3rd, 4th, & 6th @SCBroncos goals tonight, the first Hat Trick of the WHL season belongs to Jay Merkley (@jay_merkley)

— WHL Facts (@WHLFacts) September 20, 2014
https://twitter.com/merkdaddy4/status/513166562442764288
Merkley has always had the pedigree and the skill to be a big-time scorer in this league. That's why he was selected so high in the 2010 bantam draft, right behind second overall Curtis Lazar, who led the Edmonton Oil Kings to a Memorial Cup championship this past spring and is now considered a strong candidate to crack the Ottawa Senators' roster. Lazar was also a first-round pick in the 2013 NHL draft, while that 2010 class also featured Sam Reinhart (15th), the second overall pick by the Buffalo Sabres in this June's NHL draft, the aforementioned Klimchuk (5th), Josh Morrissey (6th), Eric Comrie (13th) and Petan (16th) of the Jets, Greg Chase of the Oilers (22nd) and Madison Bowey of the Washington Capitals (23rd), who was the first pick of the second round.
The first overall pick that year? The much-maligned Alex Forsberg, who busted in Prince George and is currently pointless through two games with the Saskatoon Blades to start this season following a trade from the Cougars in May — ironically at the bantam draft.
Speaking of Lazar, the Oil Kings might have cloned him already. Andrew Koep, a second-rounder from the 2012 bantam draft, scored twice in a dominant WHL debut as the defending champions downed the Kootenay Ice 4-2 on Saturday night. Koep's second goal, tallied with less than four minutes remaining in regulation, stood up as the winner in Edmonton's lone game of the weekend.
Another highlight tonight had 2 be the play of @AndrewKoep For @EdmOilKings & @TheWHL fans, if u don't know his name, get 2 know it! #beauty

— JCR (He/Him/His) (@twinetime14) September 21, 2014
Besides Merkley — the obvious player of the week — and Koep, a couple of new imports also made immediate impacts in acquainting themselves to North American fans.
Wheat Kings defenceman Ivan Provorov netted his first WHL goal, a power-play marker in Saturday's 6-1 thrashing of the Pats. He's a potential first-round pick in the 2015 NHL draft and a player Craig Button has ranked as the second-highest WHL prospect behind only Seattle Thunderbirds forward Mathew Barzal, the first overall pick in the 2012 bantam draft.
Brandon goal: Pats in penalty trouble and Ivan Provorov capitalizes with a one timer for a 5-0 Wheat Kings lead #Gamechangers

— Regina Pats (@WHLPats) September 21, 2014
Provorov was expected to shine, but Hurricanes winger Pavel Skumatov was more of a mystery. Another 2015 draft eligible, he only had two assists in 26 games in Russia's junior league last season, yet Skumatov had two goals midway through his first WHL game, sparking Lethbridge to a 2-0 lead in an eventual 3-2 loss to the Medicine Hat Tigers on Friday night.
GOAL!!!!! He does it again … falling down while going to the net and he still buries it! PAVEL SKUMATOV!! #YQL #fueledbypassion

— Lethbridge Hurricanes (@WHLHurricanes) September 20, 2014
Could Skumatov be this year's Nikita Scherbak, an emerging star on a cellar-dwelling team? It's possible, but he was held off the scoresheet in Saturday's rematch, a 5-1 defeat, so the sample size is too small to make that kind of claim. The jury remains out on Skumatov, but he's definitely an intriguing player to watch going forward.
Who in the hell is Pavel Skumatov? Other than the guy feeding us our lunch. #WHL

— Tony Allen (@TonyRouge) September 20, 2014
With no mid-week games and most NHL teams starting to make initial cuts, the second weekend of WHL action should be more telling on several fronts.
Larry Fisher is a sports reporter for The Daily Courier in Kelowna, British Columbia, Canada. Follow him on Twitter: @LarryFisher_KDC.
Larry Fisher is a senior writer and head scout for The Hockey Writers, having been an at-large contributor for THW since August 2014. Fisher covers both the NHL and the WHL, specializing in prospects and NHL draft content, including his annual mock drafts that date back to 2012. Fisher has also been a beat writer for the WHL's Kelowna Rockets since 2008, formerly working as a sports reporter/editor for The Daily Courier in Kelowna, British Columbia, Canada from 2008-2019. Follow him on Twitter: @LarryFisher_KDC.