Perish the thought.  That is until recently, when Martin Brodeur raised the specter of possibility that he could indeed end his career with a franchise other than the New Jersey Devils.  Granted the speculation that Brodeur would wind up his career anywhere but New Jersey is about as likely as Governor Chris Christie not running for President in 2016 but if you're an NHL contender on the cusp, you have to inquire, right?
From Rich Chere of the Star-Ledger:
"I hope it will never happen , but if there is a situation that could be really fun for me and really good for the Devils, why not? It's not like I'm going to play 25 more years here," Brodeur said Tuesday.
"I'm not looking for that. I want to get back into the playoffs with this team and try to do something with this team. I would say 99 percent I'd say no right now. But for a little bit of time [in the spring]? Nobody is going to remember it, really. It wouldn't be that big of a deal."
This discussion reminds me of one that briefly circulated this past summer, regarding another legendary stopper in the metro NYC area, also in his last season, Mariano Rivera of the New York Yankees.  Just like Rivera, Brodeur doesn't have anything to prove in the way of winning a championship.  Yet for those of you who follow baseball out there, don't you think a team like the Detroit Tigers would've bent over backward for one last shot with a closer like Mariano Rivera?  That is why Brodeur, even at age 41, is still a very intriguing option for any squad looking for an extra 16 wins come playoff time.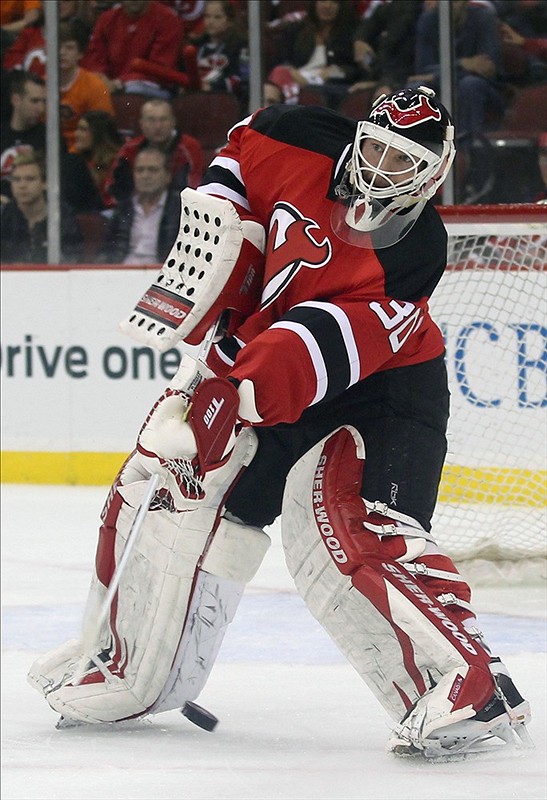 So looking at each team around the NHL, what would make the most sense for Brodeur and any potential suitor?
Anaheim Ducks: Pulling a Scott Niedermayer eh?  Sorry but I can't see this one happening.  Between Jonas Hiller, Frederik Andersen, Viktor Fasth and John Gibson, who is the goods for the Norfolk Admirals, the Ducks are stacked in net.
Boston Bruins: Tuukka Rask, enough said.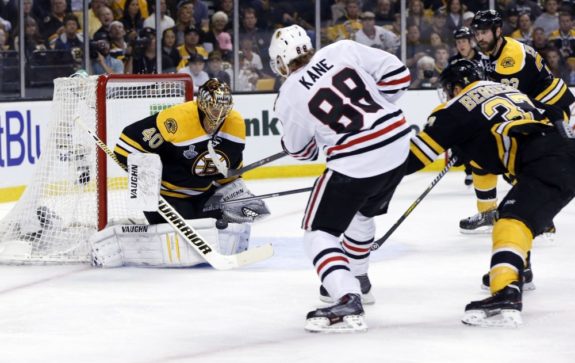 Buffalo Sabres: They have 99 problems, one of which not being Ryan Miller.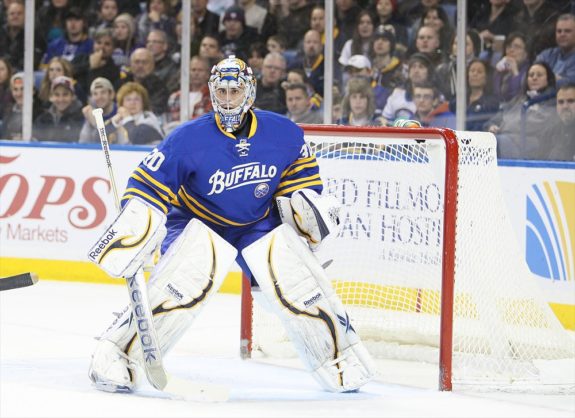 Calgary Flames: Too little too late in making up for drafting Trevor Kidd in 1990 over Brodeur.
Carolina Hurricanes: With Cam Ward down, they could use Brodeur but can't see him going to borderline playoff team.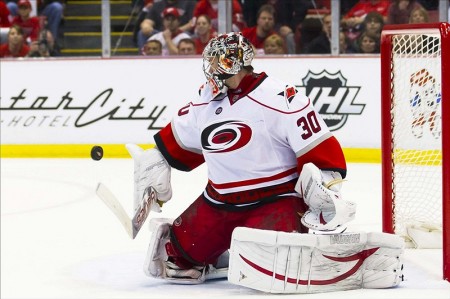 Chicago Blackhawks: A contender yes but as nice of a compliment as Brodeur would make for Corey Crawford, Chicago already has virtually the same concept with Nikolai Khabibulin.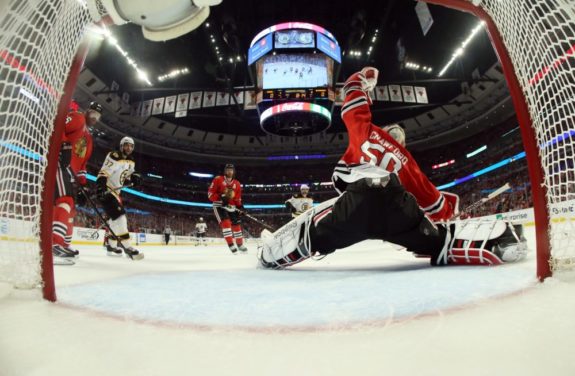 Colorado Avalanche: Oh the intrigue of Brodeur playing for Patrick Roy!  A young early contender that could use a veteran keeper.  Could Brodeur, like Roy, earn his fourth Stanley Cup by taking the same route as Roy, to Colorado?
Columbus Blue Jackets: Not quite a contender, plus they already have Sergei Bobrovsky.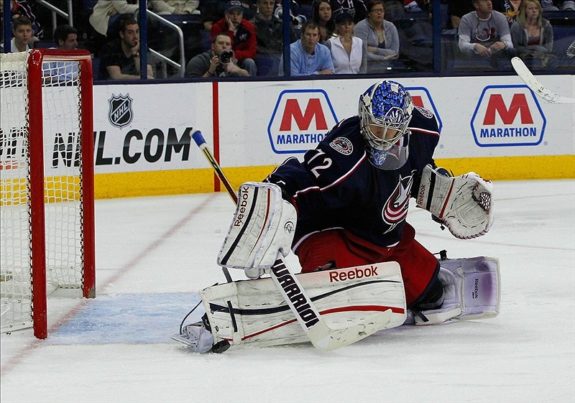 Dallas Stars: Another team in transition, seem stable enough with Kari Lehtonen.
Detroit Red Wings: A contender and even though they have Jimmy Howard, they've added vets in the past, such as Mike Vernon and Dominik Hasek.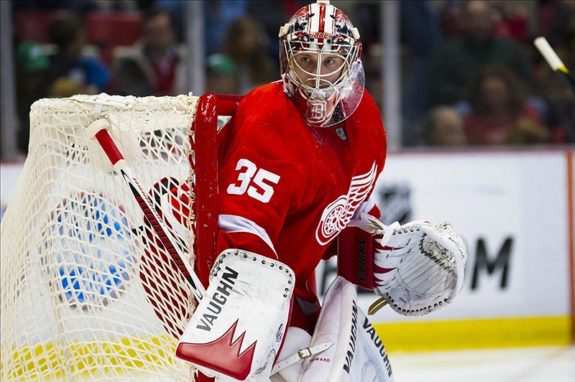 Edmonton Oilers: Not in contention and just threw in their chips with Ilya Bryzgalov.
Florida Panthers: They're not in contention either and someone needs to free Jacob Markstrom.
Los Angeles Kings: Yes they're a contender but alas they have Jonathan Quick.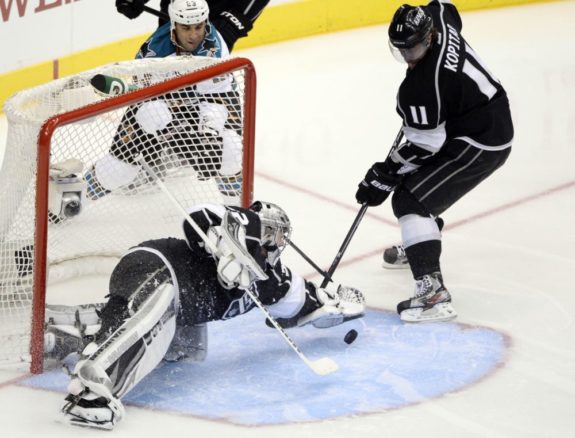 Minnesota Wild: Pulling a Zach Parise?  Turning into a viable contender, stable in net with Niklas Backstrom and Josh Harding, although Brodeur could put them over the top.
Montreal Canadiens: Marty goes home and teaches Carey Price how to win in the playoffs in the process, a nice story.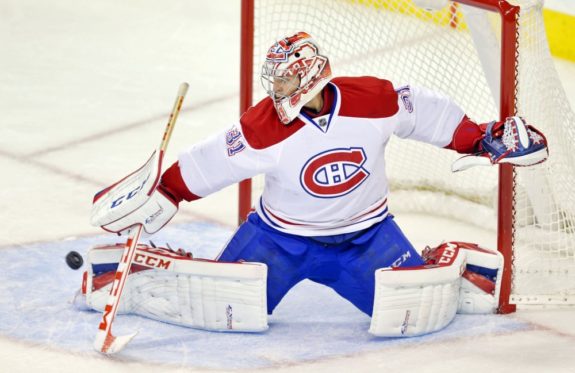 Nashville Predators: Brodeur was almost a Nashville goalie when the Devils were rumored to move there in the mid 1990's but not with Pekka Rinne.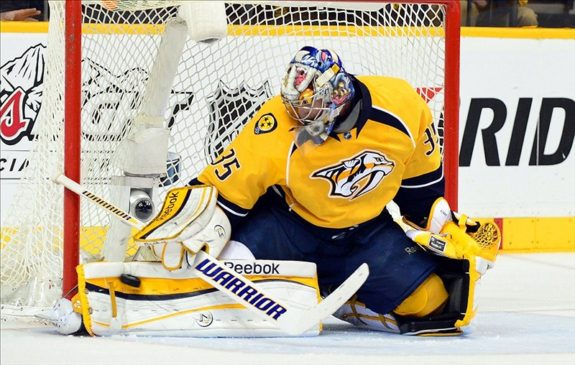 New York Islanders: Could Brodeur show them how to win in the playoffs?
New York Rangers: They already have Henrik Lundqvist, not to mention that it usually doesn't end well for Devils who go to the Rangers.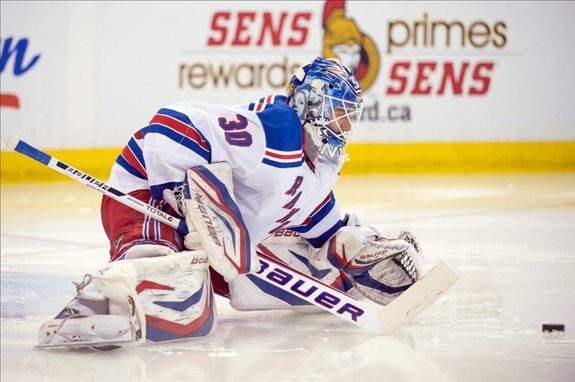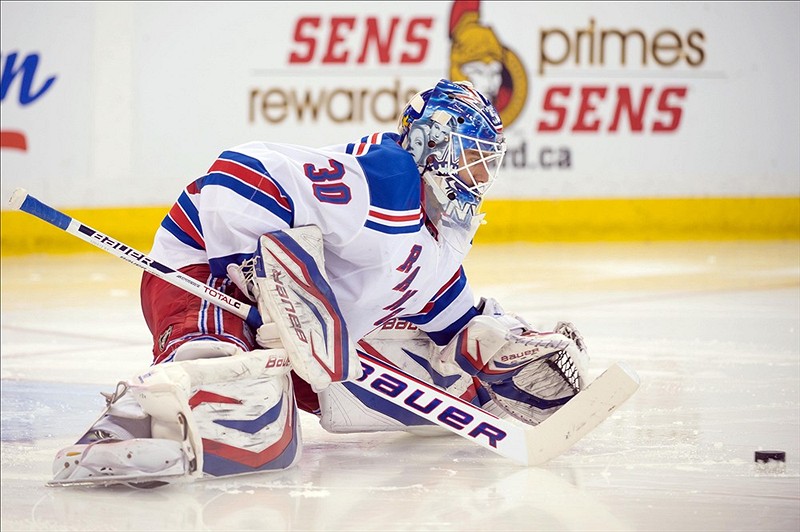 Ottawa Senators: Already set with Craig Anderson.
Philadelphia Flyers: The Devils did trade Chico Resch to the Flyers once upon a time but Philadelphia is in worse shape than New Jersey at this point.
Phoenix Coyotes: They're back in contention but seem set with Mike Smith.
Pittsburgh Penguins: An obvious contender, Brodeur would absolutely work as insurance for a possible Marc-Andre Fleury playoff flop.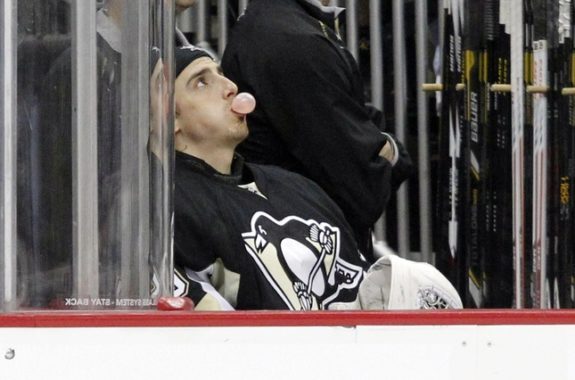 San Jose Sharks: Sure they're a contender and they have Antti Niemi in goal but a winner like Brodeur could help put them over the top, once and for all.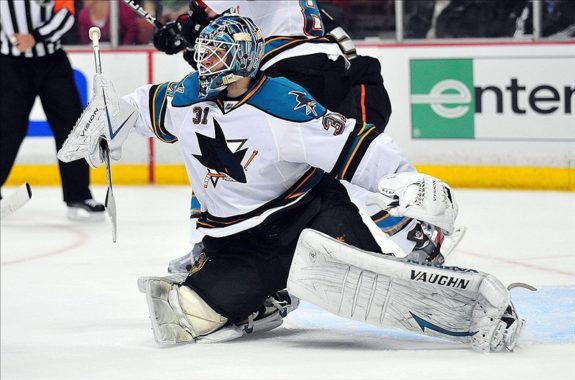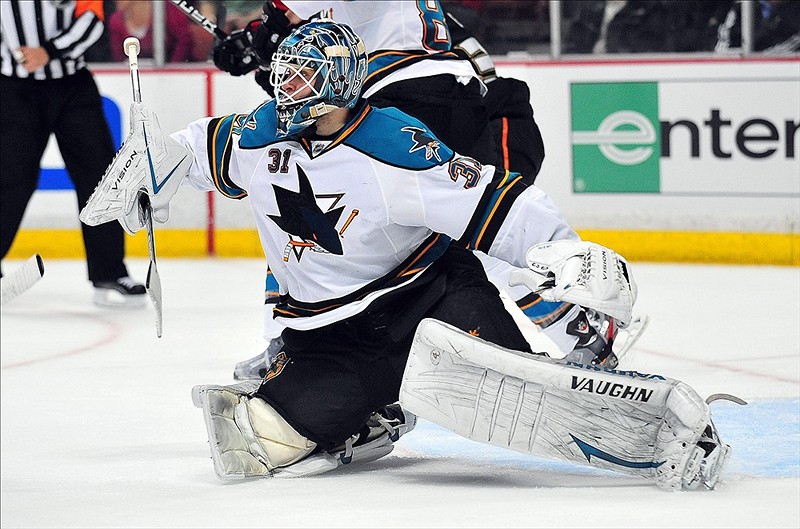 St. Louis Blues: In contention once again but while Jaroslav Halak and Brian Elliott will get you there, Brodeur could be that x-factor in the playoffs.
Tampa Bay Lightning: A young and burgeoning contender but they seem happy thus far with the play of Ben Bishop.
Toronto Maple Leafs: Jonathan Bernier has proven to be an excellent pick up for the contending Leafs.  If Brodeur could win there, he'd be a national hero.
Vancouver Canucks: So, you lost your job to Cory Schneider too eh?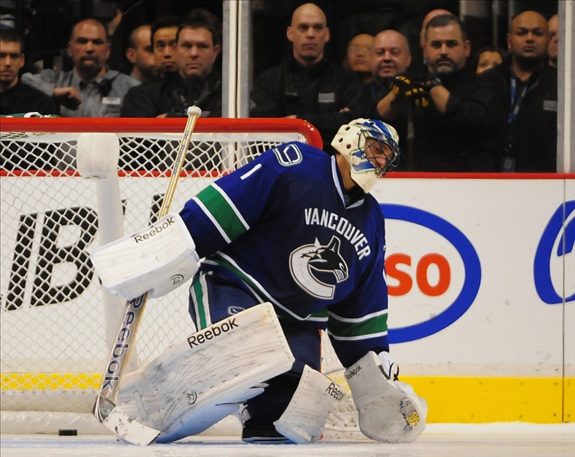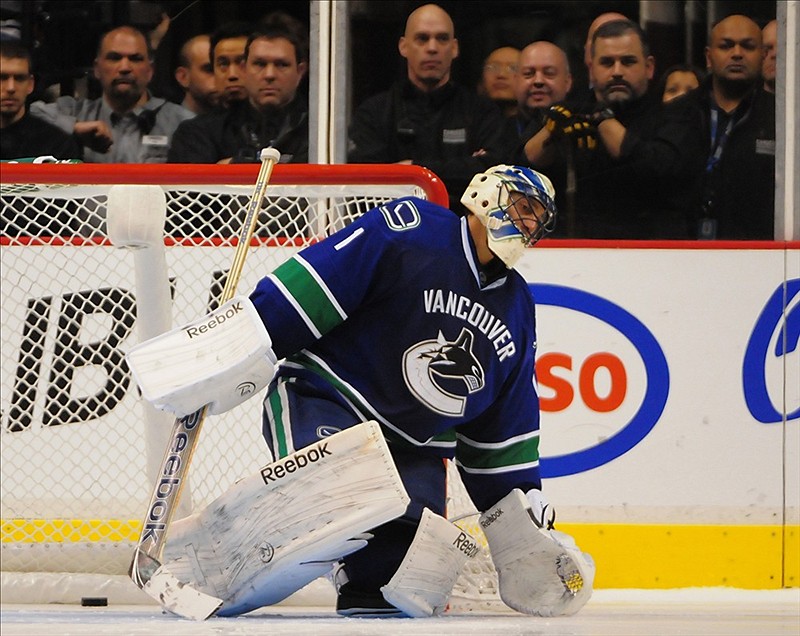 Washington Capitals: Braden Holtby has been sharp for the Caps but again another case of a team that could use Brodeur as that rock in net.
Winnipeg Jets: Sure they could use Brodeur's services but not yet enough of a contender.