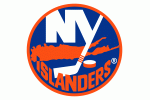 With the New York Islanders embarking on their first five-game road trip of the 2012-2013 NHL season, fans undoubtedly understand the implications that will come with such an extended journey away from the confines of the Nassau Coliseum.
Over the last two NHL seasons (2010-2012), the Islanders have had three separate give-game road trips and have gone 9-4-2 in those 15 games (five of those games were played against Western Conference opponents in 2010-2011). However, the five game road trip that New York will embark upon on Thursday night might just hold a much greater meaning than any other five-game road trip that the Isles have taken over the last two years.
A successful effort on the road would go a long way for the team's playoff hopes during a lockout shortened season, but the opposite could also be true if New York stumbles in their first of two extended trips away from Long Island.
While throwing out make or break scenarios this early in the 2012-2013 NHL season might seem to be a bit of a reach, there are certain factors that should be considered when analyzing the Islanders' upcoming road trip and the implications that it could have for the team.
Quality of Opponents vs. New York Islanders
The New York Islanders will not get many breaks or easy match-ups over these next seven days.
After losing their opening night contest against the Devils and winning their afternoon match-up with the Lightning on Martin Luther King Jr. day, New York will face five formidable opponents in a one-week span.
Over the next several days, the Islanders will face the Toronto Maple Leafs, Boston Bruins, Winnipeg Jets, and Pittsburgh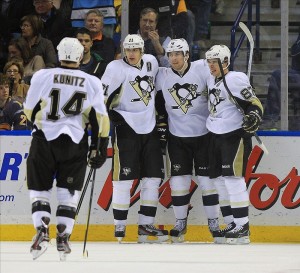 Penguins before concluding their road journey with a rendezvous with the New Jersey Devils at the Prudential Center.
It is no secret that New York will have their work cut out for them when they face the Bruins, Penguins, and Devils, but there is no reason to believe that the Jets and Maple Leafs will lay their hands down when the Islanders come to town. Last season, the Islanders were a collective 9-13-2 against the five aforementioned teams and only had a winning record against the Winnipeg Jets. Islanders fans are well aware of how well the Penguins and Devils play against the Isles as the two teams are divisional opponents and meet up with New York for six contests over the course of a full NHL season.
The Bruins, Jets, and Maple Leafs might not see the Islanders as much as the Penguins or Devils, but that does not mean that those teams won't bring their all when they meet up with New York. Despite the loss of Tim Thomas, the Boston Bruins are undoubtedly still one of the stronger teams in the Eastern Conference and have enough talent to punish the Isles for the slightest of mistakes. On the other hand, playing in the confines of the MTS Centre or the Air Canada Centre is never an easy task for any NHL team.
Regardless of who the Islanders will be playing in the next seven days, they will have their work cut out for them. Not only will this upcoming road trip be an early season test for a young New York team, but it could also potentially become an identity-builder for a team trying to make its mark in the Atlantic Division.
Confidence & Morale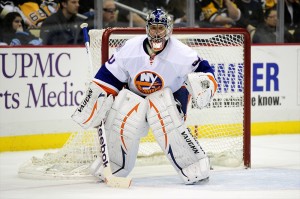 Most sports fans probably know about games that are dubbed "moral victories" for a team that took a loss despite playing very well.
It is safe to say that the New York Islanders will not be looking for any type of moral victories in their next five contests as every single point gained or lost will be significantly magnified during a shortened season.
The Islanders have had a tendency to either have sluggish starts or finishes to some of their games over the last two years, and such hiccups were displayed on Monday afternoon against the Tampa Bay Lightning in the third period as New York gave up three goals in less than six minutes. Despite nearly squandering a four goal lead, the Islanders held on for the victory against Tampa Bay and actually gave a solid effort for most of the game.
As of now, it is really hard to say how well the Islanders are meshing as two games played is hardly a sample size from which one can make an accurate judgement. However, coming out with the bulk of the points from this road trip could help the Islanders forge a team chemistry that can be extremely useful in a 48 game season.
Whether or not the Islanders will come out of this road trip in the way that they desire is yet to be seen, but it is highly unlikely that the team does not know what is on the line in these upcoming match-ups.
Nobody is suggesting that the Islanders have to go out and trounce their opponents in every single one of their road trip games, but the team must come out and play a solid 60 minutes of hockey. When the Islanders have dedicated themselves to playing a full 60 minutes of disciplined and active hockey, they have shown that they can compete at a high level. Even though it is easy to stress consistency and hard to attain it, the Isles have been working hard at minimizing the damage done to them because of sloppy or lackadaisical play.
Working hard is only one part of the task, but in order to take the next step in their maturation process the Islanders must find out how to execute a 60-minute game plan with more consistency. Playing 40 or 50 minutes might produce results on some nights, but if the Islanders dedicate themselves to 60 minutes of hockey in their respective games during this road trip, then they might just come back to the Nassau Coliseum on a positive note when they face the Devils on Super Bowl Sunday.
Is It Really A Make Or Break Situation?
In a shortened season with less than 50 games on the schedule, a five game road trip has the potential to either make or break a hockey team. Every victory and loss will count that much more for a team, so it will be all the more important to play solid hockey, especially on the road.
The New York Islanders will have another five-game road trip to close out the 2012-2013 regular season, but they will need to concentrate all of their efforts on the current road trip if they are to have any shot at making the Stanley Cup Playoffs.
Whatever the outcome may be, Islanders fans will probably be paying close attention to how their team reacts to their first of two lengthy road trips. While it might be a bit unrealistic to expect the Islanders to win every single one of their road trip games, coming out with a majority of the points available from these contests would undoubtedly go a long way for a young, hopeful, and maturing Islanders team.