While a victory Monday night against the rival Tampa Bay Lightning would go a long way toward securing an Atlantic Division championship, the Montreal Canadiens don't necessarily need one.
Montreal Canadiens vs. Tampa Bay Lightning
There is little denying that, when the Canadiens and the Lightning face off at the Bell Centre on Monday (7:30 pm Eastern), it will serve as perhaps the most important game of the season for both clubs (at least so far). Up for grabs is a shot at facing an easier opponent in the first round (potentially the Florida Panthers) and home-ice advantage for the first two rounds at least (assuming the winner makes it that far).
The 47-21-8 Canadiens are three points up on the Lightning with the same amount of games left (six) in what has become a two-team race down to the wire. The third-place Detroit Red Wings are 10 points back in one less game played, while the fourth-place Boston Bruins are 13 back and just trying to hold onto a playoff spot at this point.
While it could be construed as slightly surprising that the division has come down to these two teams—at least based on pre-season projections—it's likely an absolute shock to most casual hockey fans that it's Montreal leading right now and not the other way around, considering just how the season series has gone.
The Habs are 0-3-1 against Tampa, with the Lightning owing four of their league-leading 44 regulation and overtime victories to the Habs (41), outscoring them 16-5 in the process (with one outlying 7-1 victory). Indeed, one spring after the Habs impressively swept Tampa in in the first round, their roles are reversed, one small detail notwithstanding: The Habs will remain in the driver's seat regardless of how tonight's final game turns out.
https://www.youtube.com/watch?v=lT7UH74nTtc
It's a great position in which to be, even if five points up with five games remaining would be that much more enviable of one. In such a scenario, it would be next to impossible for the Lightning to catch Montreal, not only from a logical standpoint because of time quickly running out, but also looking at the schedules of both teams.
Best of the Rest
After tonight's game, Montreal will have two games left against playoff opponents (Washington Capitals at home on April 2 and the Red Wings, again at home on April 9). Admittedly, the Lightning will have just one (April 11 at home against the Bruins).
However, the Habs have just one left against a team in a wild-card race (at the Panthers on April 5). The Lightning still have to face both the Ottawa Senators (April 2) and Panthers (April 4) on the road.
With the Bruins in a precarious position currently, one might even consider them more desperate than either Detroit or Washington, each of whom is seemingly entrenched in their respective playoff position without much room to maneuver up or down. Essentially, one can make a pretty decent argument that the Lightning have the tougher schedule remaining.
It's that much more obvious looking at Montreal's overall unbeaten-in-regulation 13-0-1 record against their remaining opponents this season (the shootout loss came against Florida). In sharp contrast, Tampa is "just" 7-4-3 against the teams they have left to face.
Until the Bitter End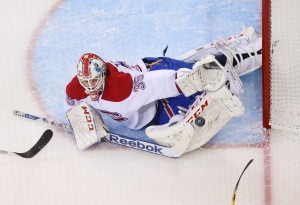 Nothing is guaranteed obviously. The Canadiens can lose tonight, leaving their grasp on the division lead dangerously close to slipping through their fingers. At that point, all it takes is a bad outing or potentially a strategic decision to play backup Dustin Tokarski one night instead of starter (and Hart Memorial Trophy-candidate Carey Price).
However, that's really the only realistic way for Montreal to drop down to second place, for them to first drop Monday's game. If not, five points out with five games left to play? Almost certainly too steep a hill for anyone to climb, especially a team currently missing their their co-leading scorer and two top-six defenseman.
Granted, the Ottawa Senators and Minnesota Wild have both gone on prolonged hot streaks to make up serious ground in their individual playoff races. But, based on stats cited by CBC's Elliotte Friedman, only three of 32 teams from 2005-12 that were four points or more out of a playoff spot on November 1 were able to recover in time to make the postseason.
Such is the nature of the current league landscape care of the three-point game. And, while Tampa is clearly a team more capable of making up ground than any one that missed out on the postseason in past years, it isn't November 1 we're talking about now. It's April Fools' Day. And they would only be kidding themselves.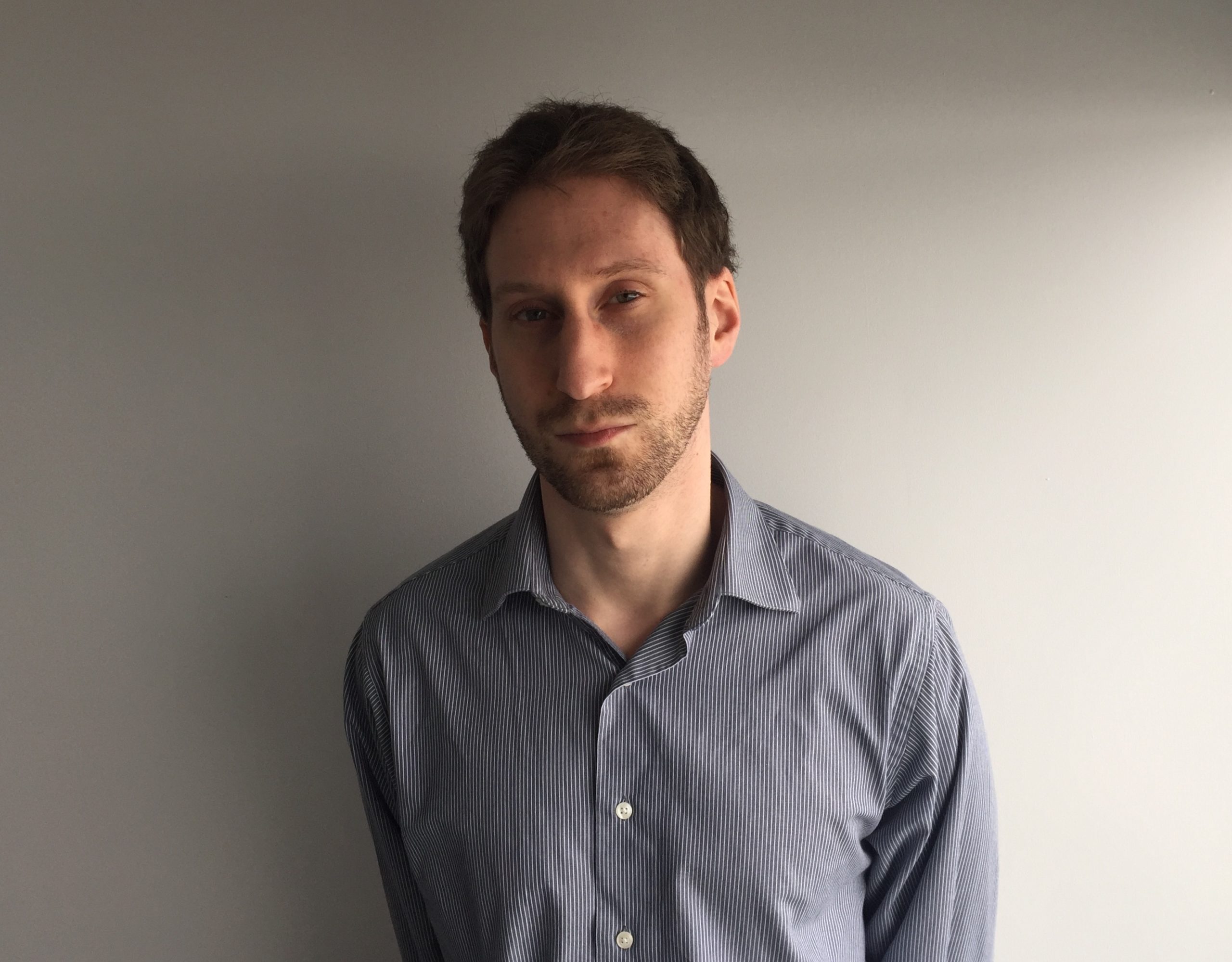 After 10 years of writing hockey, Ryan decided it was as good a time as any to actually join The Hockey Writers for the 2014-15 season. Having appeared as a guest on such programs as CBC Radio One's Daybreak, Ryan has also written for the Montreal Gazette and Bleacher Report and worked for the NHL itself and his hometown Montreal Canadiens. He currently writes about all things Habs for THW, with it being a career highlight for him to have covered the 2021 Stanley Cup Final as a credentialed member of the press.