Montreal Canadiens goalie Dustin Tokarski was the biggest reason the Habs lost against the Winnipeg Jets. It was still the right decision by head coach Michel Therrien to play him instead of Carey Price.
With the Canadiens only playing Saturday night (and their previous game having taken place three nights earlier), Therrien went against convention by playing Tokarksi on Thursday. He didn't have to in theory. In practice, there might have been a method to his madness.
Sure, Therrien could have played Price instead without anyone second-guessing him, and a very good case can be made that, had that happened, the Canadiens would have beaten the Jets instead of losing 5-2. Nevertheless, a better case can be made that, in spite of the loss, Therrien gambled wisely.
Montreal Canadiens vs. Winnipeg Jets
Really, Montreal as a whole probably deserved a better fate against Winnipeg. Essentially, the Habs got outplayed at only one position, with near-perennial-disappointment Ondrej Pavelec securing the victory for Winnipeg.
The Habs actually outshot the Jets 20-5 in the first and 41-22 by game's end. Still, the Habs found themselves trailing 1-0 entering the second following a mid-first-period marker by Dustin Byfuglien that Tokarksi should have had. In fact, he almost did, only to let it go through his pads and trickle in the net.
It's uncertain just how much wind that goal took out of Montreal's sails, but the Habs did manage to get back in the game once it was 2-0. Defenseman Andrei Markov got Montreal on the board with a seeing-eye shot from just inside the blue line, only to have the two-goal lead restored two and a half minutes later when the puck went in off Jim Slater's skate.
If the game wasn't on ice yet, Blake Wheeler made sure it was by scoring with just one minute left in the second to make the score 4-1. It's those types of goals that sink teams, and, while no one can say in total certainty that Price would have been able to stop any of the five, he does have a .937 save percentage and a league-leading 40 wins for a reason.
It's numbers like those that reinforce just how critical Price is to Montreal's post-season success. With a playoff spot all but clinched (it should be by the end of the weekend, anyway), it might make more sense to play Price conservatively the rest of the way and give Tokarski two or three more starts to make sure their Hart Memorial Trophy-candidate is well-rested for mid-April.
Missed Opportunities?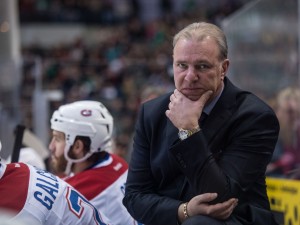 Admittedly, whenever Tokarski plays, a victory is much less likely. Price's winning percentage is .667. Tokarski has a .500 record (not including his three non-regulation losses). So, whenever he plays, Therrien is for all intents and purposes flipping a coin in regard to the Habs' chances that night… and their chances at moving up in the standings.
Both the Tampa Bay Lightning and Detroit Red Wings also lost on Thursday, meaning the first-place Atlantic Division-leading Habs missed out on a chance to put some distance between them and their main rivals this season, especially the second-place Lightning, who trail them by just one point (no games in hand).
Meanwhile, the New York Rangers (two games in hand) and Anaheim Ducks (Habs have one game in hand) both won, vaulting each over the 46-21-8 Canadiens for a share of first place in the league. That's the glass-half-empty version, anyway.
The glass-half-full version goes something like this: Montreal lost, but so did Tampa and Detroit, meaning yesterday night could have been a whole lot worse. And, yeah, the Rangers and Ducks did win, slightly hampering Montreal's chances at both first in the Eastern Conference and the Presidents' Trophy, but they only lead by one point.
The seven games left present plenty of opportunity for the Habs to retake the lead and secure home ice throughout the playoffs,that is if they should actually be gunning for it. After all, home-ice advantage doesn't exactly mean all that much in the grand scheme of things, with Montreal winning two rounds last spring without it, and getting eliminated the one round they had it against New York. It's really about who you face, speaking of which…
Right Where They Want Them
If the playoffs were to start Friday night, the second-place (in the East) Habs would face the Washington Capitals in the first round. One has to believe in the Habs minds' (and everyone else's) that the Capitals would be an easier opponent than the eighth-place Ottawa Senators and goalie Andrew Hammond, whom the Canadiens haven't really solved yet, despite several regular-season opportunities.
While, yes, the playoffs are a different animal, the last (and only) time this Ottawa franchise faced Montreal in the 2013 postseason, the Senators embarrassed them both physically and on the scoresheet in a five-game, first-round upset.
One way to look at it would be as a chance for vengeance for two years ago. However, since that upset, the Habs are 4-4-1 against them, hinting at a series in which anything can happen.
Over that same time span, Montreal is 3-1-1 against Washington, hinting at the Habs simply matching up better against the Caps. Simply put, the Habs are right where they want to be right now, with the upset-capable Sens set to face the Rangers and the Lightning and Red Wings prepared to do battle in the first round.
Therrien's Actual Mistake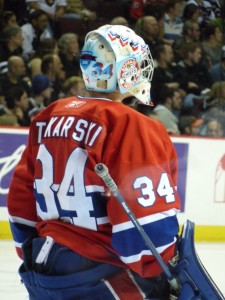 Therrien is quickly developing a history of sound decision-making (not to mention him having led the Habs to their third-straight 100-point season). While his defense-first, rope-a-dope system draws a lot of (arguably justified) criticism, the bottom line is this team is winning with him behind the bench. Maybe just maybe he knows what he's doing.
Really, the only actual mistake he made in deciding to give Price a well-deserved rest was the game in which he chose to do it. It might have made more sense to give Tokarski the visiting Florida Panthers, a team he just beat and against whom he would have been pretty confident, on Saturday, and let Price take care of the tougher Jets.
However, at this point, that would just be nitpicking. Both teams are in the middle of wild-card races and in theory just as desperate to pull one out against the Canadiens.
With only one set of back-to-back games left, Tokarski likely only has one start remaining, against the New Jersey Devils on April 3rd. However, there's really no harm in having him play at least one more game, maybe the last of the season against the Toronto Maple Leafs, assuming first-round opponents have already been decided.
There's just no point putting Price at risk in a meaningless game, especially when forcing the issue, as alluded to earlier, can arguably do more harm to the team's Stanley Cup hopes than good. And the popular misconception, especially now after Thursday's game, is that Tokarski is a bad goalie. He's not.
He's let in some unfortunate goals in the recent past, but, prior to Thursday's admittedly poor outing, his save percentage was .917. The league-average is .914. He's an average goalie with a .500 record, and there's not much else you can ask from a backup.
Really, the best case to be made relative to Therrien's decision to play Tokarski? He should do it more often.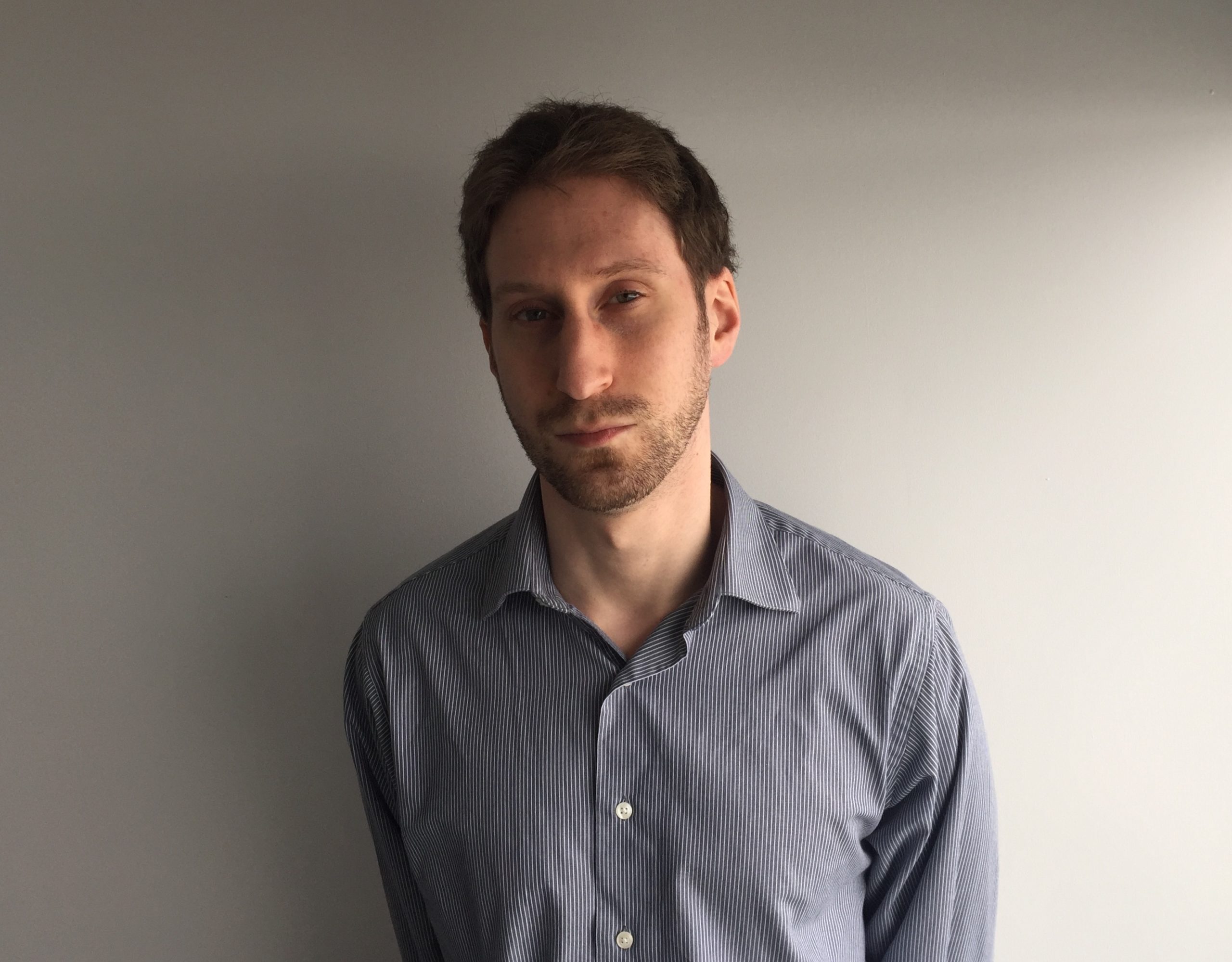 After 10 years of writing hockey, Ryan decided it was as good a time as any to actually join The Hockey Writers for the 2014-15 season. Having appeared as a guest on such programs as CBC Radio One's Daybreak, Ryan has also written for the Montreal Gazette and Bleacher Report and worked for the NHL itself and his hometown Montreal Canadiens. He currently writes about all things Habs for THW, with it being a career highlight for him to have covered the 2021 Stanley Cup Final as a credentialed member of the press.