With the OHL trade deadline in the rearview mirror, the Windsor Spitfires' focus has shifted to the second half. It's been a busy couple of weeks, including the NHL Draft talk, leadership discussion and the team supporting a significant local cause.
Spitfire Superheroes Fight Like Mason
On Sunday, Jan. 21, the Spitfires took to home ice for an afternoon battle against the Flint Firebirds. Normally, it would be a typical game. This time, though, was nothing short of "super."
The Spitfires dressed in special Superhero jerseys in honour of the Fight Like Mason Foundation. It's a story that has touched the Windsor-Essex County region.
In May 2012, Mason Bacon-Macri was born to parents Chantelle Bacon and Iain Macri. As Mason grew, he developed a love for machines and superheroes. He wanted to become a firefighter.
On Apr. 24, 2015, he started having health issues, developing a mass. After multiple tests and scans over the next few days, the family was dealt the unthinkable news – cancer (Rhabdomyosarcoma Embryonal). It's a rare form that's made up of cells which normally become skeletal muscles.
The family went through multiple surgeries and treatments, both in Canada and the United States. There was good news, but it was usually followed by bad news. They didn't waver, though.
After the surgeries, Mason was allowed to go home for his fourth birthday in May 2016. Again, everything looked good, until just three weeks later. He fell ill again and it was discovered that his liver had over two-dozen tumours. It was terminal. Sadly, despite his incredible courage, Mason passed away in the early morning of June 27.
Macri and Bacon are giving back. They started the Fight Like Mason Foundation, a non-profit organization that helps with improving all aspects surrounding childhood cancer. They raise funds in multiple ways. They also work with Power Poles, specially designed colourful IV poles to show the children how brave they really are. Some poles include The Bat and Wonder Woman.
After the game, goaltender Michael DiPietro told the Windsor Star that he was donating his specially-made equipment to the family.
"I'm thinking of maybe giving them to Mason's parents and have them (put them up for auction) because you need a raffle license," DiPietro said.
On top of that, the Spitfires sold $17 promotional tickets for the game and $5 from each ticket goes directly to the Fight Like Mason Foundation.
Spits' Leadership Team Named
Prior to the game against the Firebirds, the Spitfires named their leadership group for the remainder of the season. Forwards Jake Smith, Cole Purboo and Luke Boka will all wear the assistant 'A' on their jerseys.
The 20-year-old Smith was a free agent signing from Quebec during the 2017 training camp. The 5-foot-10, 170-pound forward won a spot in camp with his tenacious speed and ability to make plays. In 43 games for the Spitfires this season, he has nine goals and 24 assists for 33 points.
Purboo, 18, is in his second season with the Spitfires. After 17 points in 2016-17, the 6-foot-3, 216-pound forward has broken out for 36 points in 44 games this season. Purboo was the Spitfires' ninth-round pick in 2015.
Finally, Boka, 18, is one of two Spitfires in his third season with the club (DiPietro being the other). In 41 games, he has 10 goals and 16 assists for 26 points. The 5-foot-11, 192-pound forward has become a player who leads by example on the ice. He kills penalties, chips in offensively and has a pitbull mentality on the ice. Boka was the team's fifth-round pick in 2015.
The trio takes over the leadership from ex-captain Aaron Luchuk, who went to the Barrie Colts in December in the Curtis Douglas trade.
Windsor Trio on NHL Radar
NHL Central Scouting released its mid-term rankings for the 2018 NHL Draft on Monday morning and three Spitfires were on the list.
The top-rated Spitfire is the 6-foot-8, 234-pound Douglas, who the team acquired from Barrie back in December. Rated 70th among North American skaters, he has been a significant addition to the club over the last month with six goals and six assists for 12 points in 14 games. Douglas brings a unique combination of size and speed and has already become a fan favourite for the Spitfires.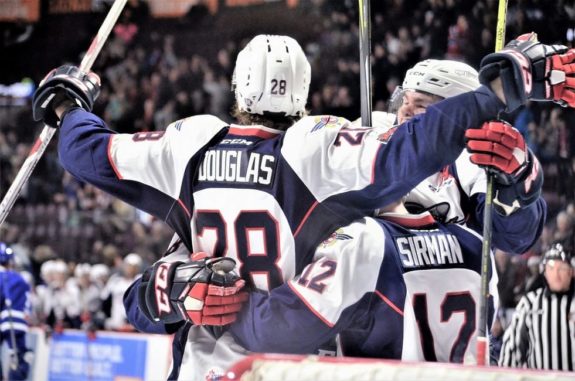 Not far behind Douglas, rated 96th, is defenceman Connor Corcoran. The 6-foot-2, 198-pounder has quietly put together a reliable season. He has 12 points in 39 games and is getting top minutes on a nightly basis for the Spitfires.
Finally, rated 121st is forward Mathew MacDougall. The Spitfires acquired the 5-foot-10, 170-pound forward from the Barrie Colts over the summer for draft picks. In 2016-17, he had 37 points in 58 games for St. Andrew's College. This season, he has 22 points in 43 games for the Spitfires. MacDougall has earned top-six minutes for the club and looks to be a fixture on top lines during this rebuild.
This year's draft takes place in Dallas, TX on June 22-23.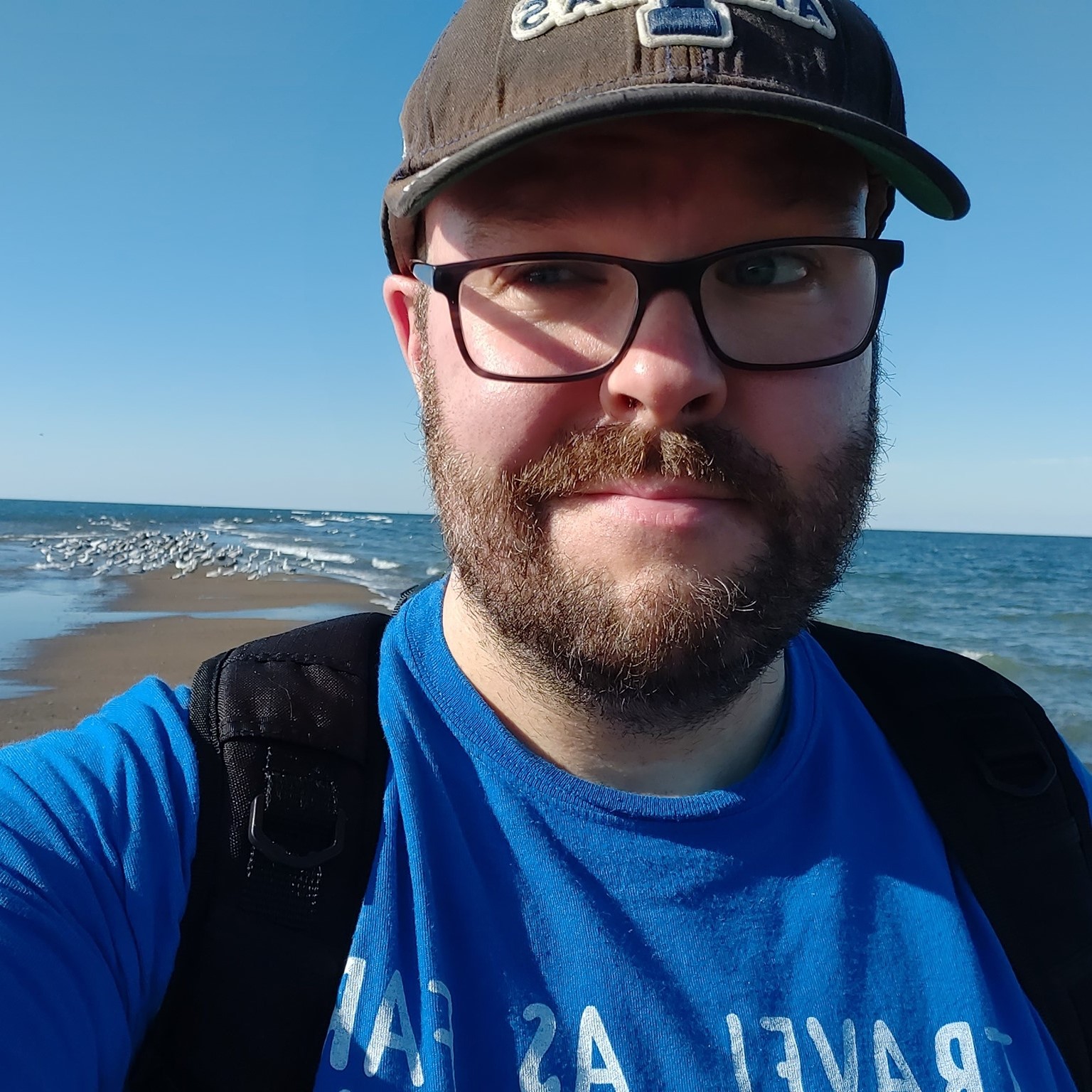 A nearly life-long resident of Windsor, ON, I graduated from St. Clair College (Journalism) and University of Windsor (Communications) and have attended Windsor Spitfires' (and OHL) games for 30-years. My areas include multimedia journalism and photography.