When you capture back-to-back championships, there's something special about the rosters involved. When the Windsor Spitfires won their first Memorial Cup in 2009, it was an unexpected thrill, and it made their 2010 championship that much sweeter. When a club borderlines on a dynasty, it makes you wonder – what happened to the players after they left?
This is the second part of our "Where Are They Now?" series featuring the Spitfires' Memorial Cup rosters. In part one, we talked about their 2008-09 roster, which featured stars like Taylor Hall, Adam Henrique, and Ryan Ellis. Now, we'll go forward into 2009-10. General manager Warren Rychel put the finishing touches on a brilliant roster that was the season-long favourites to win the championship. However, while some made the NHL, others took different paths that you simply didn't expect.
Sit back as we take a look at four players from the 2010 Memorial Cup roster, plus one player who became a bit of a legend around town.
Forward Greg Nemisz
When Rychel bought the club (along with Bob Boughner and Pete Dobrich) in 2006, one of his first goals was to create his own offensive, gritty roster. That's where 6-foot-4, 200-pound forward Nemisz came into play.
With his first pick as the new GM, sixth overall in 2006, Rychel selected the Courtice, ON-native. Rychel and Boughner had early growing pains trying to decide on players but Nemisz proved he was the right pick. He scored 34 points in 62 games in his rookie season (2006-07) and capped off a stellar OHL career with 70 points in 51 games in 2009-10 on route to the 2010 Memorial Cup title. While he didn't have the flare of guys like Henrique, Hall, and Ellis, it wasn't a necessity.
The Calgary Flames seemed to like his potential and selected him 25th overall in the 2008 NHL Draft. So what happened to this budding forward after he left the Spitfires?
Nemisz went straight into the Flames' farm system where he was from 2010-13 when he was traded to the Carolina Hurricanes for Amherstburg-native Kevin Westgarth. However, that stint only lasted parts of two seasons. With injuries plaguing him, the former Spitfire decided to hang up the skates and return to the OHL. This time, though, in a suit and tie!
In July 2015, Nemisz joined the Oshawa Generals behind their bench as an assistant coach. He had plenty of familiar faces helping him, too, as former Spitfires' Eric Wellwood (assistant coach) and Bob Jones (head coach) joined him.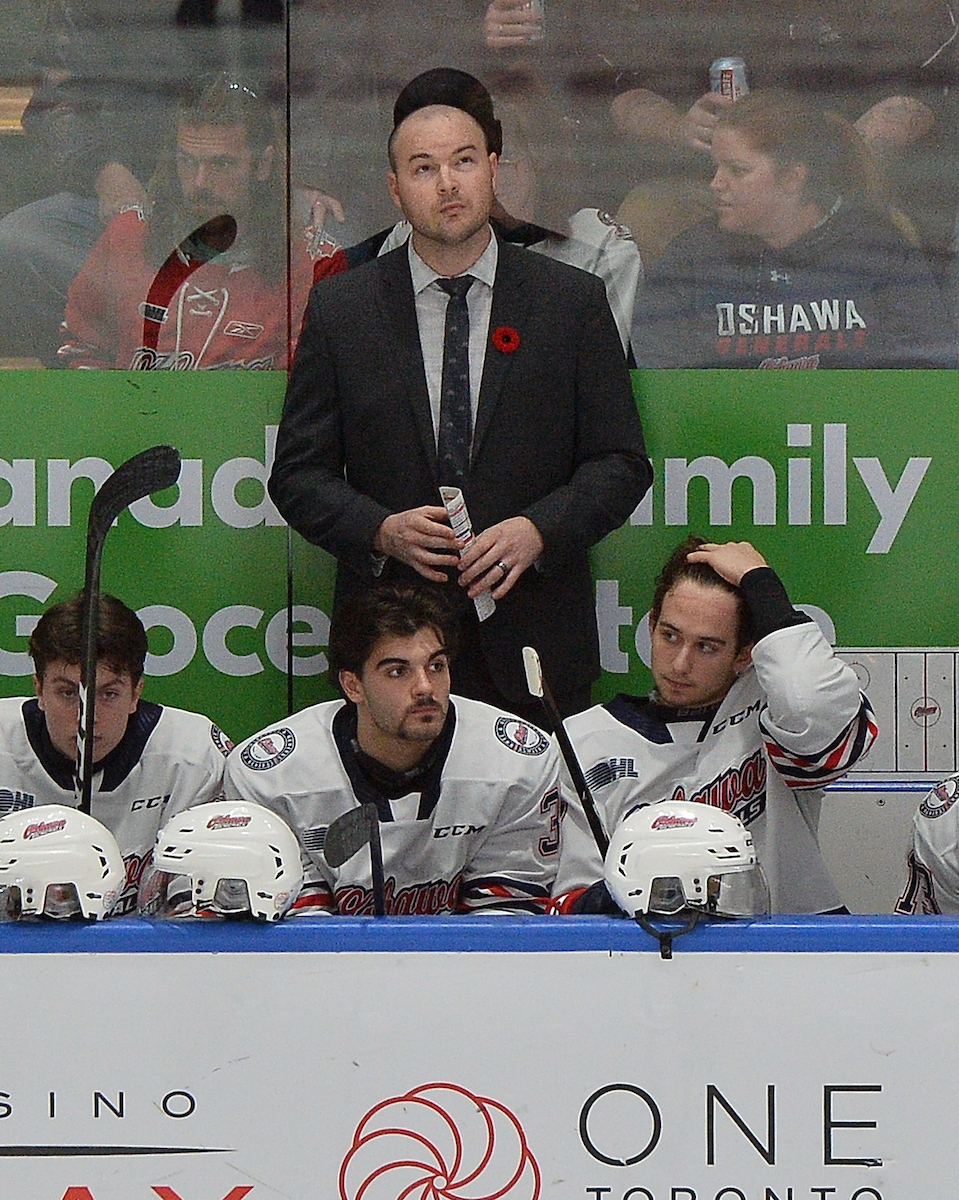 While Wellwood has moved on to become the head coach of the Flint Firebirds and Jones is now with the Ottawa Senators, Nemisz remains with the Generals. He's an assistant coach behind long-time hockey head coach Greg Walters.
Defenseman Harry Young
When you think of Spitfires and leadership, defenseman Young almost immediately comes to mind.
While Nemisz was Rychel's first pick as GM, Young was one of his first trades. The team needed youth so they shipped veteran defenseman, Jonathan Sciacca, to the Guelph Storm for the 16-year-old and a pick. While the deal seemed small at the time, it became an incredibly valuable piece to the puzzle.
The 6-foot-4, 205-pound Young was an instant hit and became a leader in the making. While he wasn't known for his offense (19 career goals, 49 career points from 2006-10), he was the team's sheriff, playing that physical, stay-at-home role with a knack for defending teammates without a second thought.
After Spitfires' captain Mickey Renaud suddenly passed away in Feb. 2008, Young took charge and became the leader of the room. The team rewarded him with the captaincy from Sept. 2008 until his graduation in 2010. His leadership and potential grabbed the attention of the New Jersey Devils who took him in the seventh round of the 2008 NHL Draft.
What happened to the burly Border City defenceman after he left the Spitfires?
Young joined the Devils' system and floated between the AHL and ECHL from 2011-14. While he was able to put up 10 points in 32 games for the Kalamazoo Wings (ECHL) in 2011-12, the majority of his time was being the sheriff. Unfortunately, the NHL didn't seem likely and he hung up the skates after the 2013-14 season.
While hockey was done, another door opened. Shortly after retiring, Young joined the Windsor Police Service. Given his leadership and intelligence, it was a natural fit. He's also become a fixture in the community, often working Spitfires' games with former Spitfire Adam Young.
Defenseman Craig Duininck
Earning a position on a Memorial Cup contender takes serious effort and talent. Doing it as a rookie is an even bigger challenge. However, that's exactly what happened to Duininick in 2009-10.
The Spitfires' fourth-round pick in 2009 wasn't expected to be flash-and-dash but that was fine with everyone. At 6-foot-1, 195-pounds, the St. Cloud, MN-native was a smart, shutdown defenseman who kept his game simple. The club had him penciled into the lineup for the title run, hoping he would learn and help mentor the new era starting in 2010-11. It worked as he scored 22 points in 66 games and found himself getting regular minutes as the season went on.
Unfortunately, Duininck wasn't a Spitfire for much longer. The team made the OHL Western Conference Final in 2010-11 but decided to rebuild after that. Teams came calling and, in October 2011, Rychel pulled the trigger. He sent Duininck to the Sarnia Sting for multiple draft picks. It was the end of an era. What happened after he left the Spitfires?
Duininck played for the Sting from 2011-14 and was named captain just before being traded to the Sudbury Wolves, who needed an experienced defenceman. He played in 36 games for them before they were eliminated in the first round in 2013-14.
Following his OHL graduation in 2014, Duininck enrolled at St. Francis Xavier (CIS) where he played from 2014-18. He also earned his Bachelor of Business Administration degree, which helped him after hockey. He stayed on the east coast and has gotten into real estate and business property development in Nova Scotia.
While the NHL is often the goal, he's doing what he loves and you can't ask for much more.
Forward Richard Panik
While players like Duininck, Nemisz, and Young spent multiple seasons in the Rose City, others made a big impact but left rather quickly. This was the case for Panik.
Selected tenth overall by the Spitfires in the 2010 CHL Import Draft, Panik came to the club with the reputation of being a sniper. He didn't disappoint. While the club had plenty of offensive depth, he still managed 19 points in 33 games at the WFCU Centre. It was enough to grab league-wide attention, which ultimately led to his trade.
Just before the 2009-10 trade deadline, Rychel pulled off a blockbuster deal with the Belleville Bulls (now Hamilton Bulldogs). Panik was one piece heading east, while several key pieces, including goaltender Philip Grubauer, headed to the Spitfires.
What happened to Panik after the big trade?
The 6-foot-1, 205-pound winger spent 2010-12 with the Bulls and Guelph Storm before heading to the pros. The Tampa Bay Lightning's second-round pick in 2009 spent from 2011-16 floating between the NHL and AHL with the Lightning and Toronto Maple Leafs.
Once he found a permanent spot in the NHL with the Chicago Blackhawks in 2015-18, he's spent time with the Arizona Coyotes and his current team, the Washington Capitals.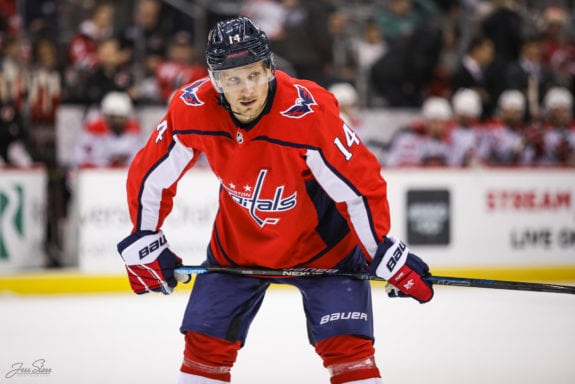 Panik wasn't a Spitfire for very long but he became an important piece to the 2010 Memorial Cup. The Bulls wanted him in the Grubauer trade and the Spitfires needed the experience in goal. While they had free-agent Troy Passingham as their starter, he only had seven career CHL games coming into the season. They also didn't have a reliable back-up. Panik helped the trade go through, solidifying the crease on their way to the title.
Forward Sammy Banga
Finally, if we're talking about the 2009-10 season, we must include Banga, nicknamed "Boom Boom." While he didn't make the Spitfires, his story became iconic around town.
Banga, a Windsor native, was expected to be drafted into the OHL in 2008. Despite flaws, he had decent size (5-foot-11, 160-pounds) and a good scoring touch, showing potential. However, he went undrafted, creating frustration and confusion. Apparently, he wasn't even on the draft list and nobody knew why.
After spending 2008-09 in AAA, Rychel gave Banga a shot and invited him to the 2009-10 training camp. While the team had incredible depth following their 2009 Memorial Cup title, he improved his game and left an impression with the Spitfires' brass. Their Jr. B affiliate LaSalle Vipers signed him for the season where he scored 37 points in 46 games.
The Spitfires brought him back for their 2010-11 training camp and Banga responded with eight points in four camp games. While he didn't make the OHL, his confidence was sky-high, adding 71 points in 49 games for the Vipers. He then moved on to new adventures.
What happened to this local legend?
Banga spent two seasons in Ontario Jr. A before heading to Brock University (CIS). From 2013-18, he scored 109 points in 129 games, plus earned a Sociology degree. It was a great opportunity and, after two games in the ECHL, it also led to the land down under!
In June 2018, Australia came calling as Banga signed a one-year deal with the Newcastle Northstars.
He fit right in, scoring 34 points in 16 games as a rookie, earning himself a second season. (from 'Get to know the Newcastle Northstars: Sammy Banga,' Newcastle Star, 08/19/2019) In 44 games total, he has 41 goals and 100 points. While COVID has halted their current season, he's become a crowd favorite. (from 'Sammy Banga named Newcastle Northstars 2019 MVP,' Newcastle Star, 08/22/2019)
Part Three Coming Soon…
As we wrap up part two, the third installment is coming soon. We'll fast-forward seven years and take a look at the 2017 Memorial Cup roster with a few players who made a big impact, both on-and-off the ice. Stay tuned!
---
---