With the NHL draft now over, it's time to declare some winners and losers.
Prematurely, of course. While it's always a race to get these opinions out there — and seemingly everybody has one — it will be at least a few years until any conclusions can be formed.
For that reason, I always take into account the entire body of work, including trades during draft weekend, to determine my list. And as per usual, I came up with a whole bunch of winners and very few losers. That tends to be the case, as optimism reigns supreme for most fan bases. Almost every team came away with a prospect or two worth getting excited over — to my liking, anyway — but some seemed to make out better than others for a variety of reasons.
Only time will tell the true winners and losers, but here are my thoughts on the topic as of today:
The Winners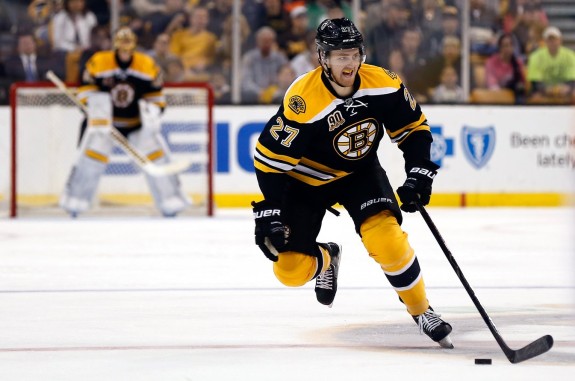 1) Calgary Flames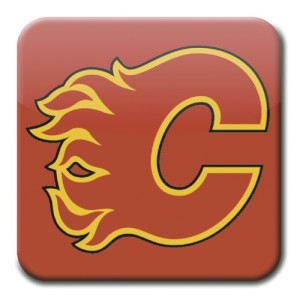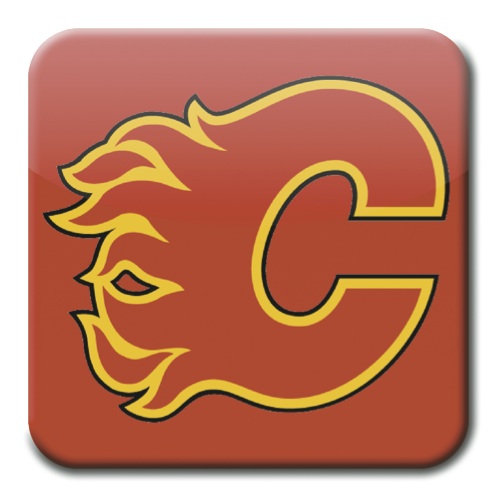 ANALYSIS: Simply put, the Flames stole Dougie Hamilton from the Boston Bruins. At a cost of three draft picks — and a return of Zach Senyshyn (15th), Jakob Forsbacka-Karlsson (45th) and Jérémy Lauzon (52nd) — Calgary acquired one of the league's premier young defencemen. I might be higher on Hamilton than most, but his addition gives the Flames arguably the league's best defence corps and the kind of gamebreaker from the back end that certainly wouldn't have been available midway through the first round. From there, the Flames went on to select Swedish defencemen Rasmus Andersson and Oliver Kylington in the second round, with the latter standing out as the draft's biggest faller and perhaps the biggest steal. Kylington was once thought to be a top-five pick and the second-coming of Erik Karlsson, so to snag him at 60th overall was quite the coup for Calgary. The Flames also took a chance on pint-sized point producer Andrew Mangiapane in the sixth round in hopes that he'll develop along the lines of Johnny Gaudreau or Tyler Johnson. That might be wishful thinking, but the Flames got a sure thing in Hamilton and plenty of potential for the future. Mad props to Brian Burke and Brad Treliving on a job well done.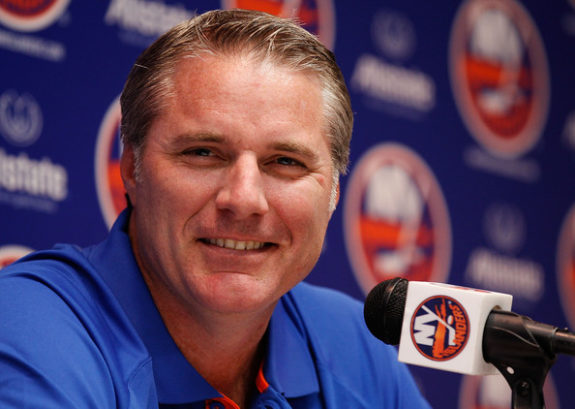 2) New York Islanders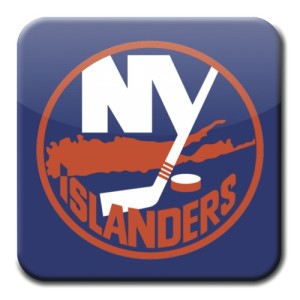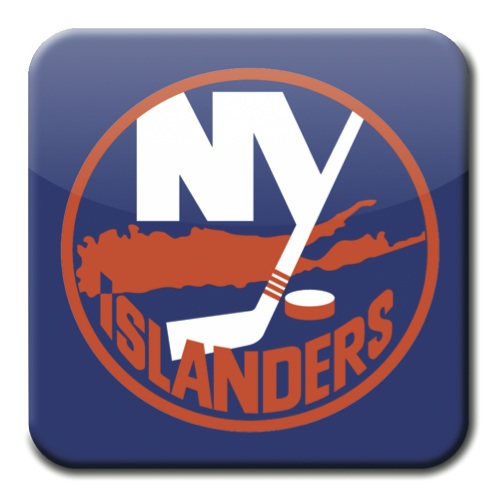 ANALYSIS: Garth Snow stole the show again, making the most of his picks and refusing to sit on his hands in any round. Considering Snow was supposed to be the last GM to step up to the draft podium — entering the weekend without a pick in the first or second rounds, and not until 72nd overall — he was wheeling and dealing throughout. The Islanders traded former fourth overall defenceman Griffin Reinhart to the Edmonton Oilers for the 16th (Mathew Barzal) and 33rd selections, then packaged the latter to Tampa Bay for another first-rounder at 28th (Anthony Beauvillier). Barzal has the potential to be a huge steal at 16th — some teams supposedly had him in their top five — and Beauvillier is another high-skill forward. Snow shifted his focus to adding defencemen the rest of the way, nabbing a few good ones in Mitch Vande Sompel (82nd), Parker Wotherspoon (112th) and Ryan Pilon (147th). All three of them were expected to go higher, and to put a cherry on top of this excellent effort, Snow made history by drafting the first Chinese prospect in Andong Song.
Presenting the 2015 Jets Draft Class. pic.twitter.com/PzMtG3sLYM

— Winnipeg Jets PR (@WpgJetsPR) June 27, 2015
3) Winnipeg Jets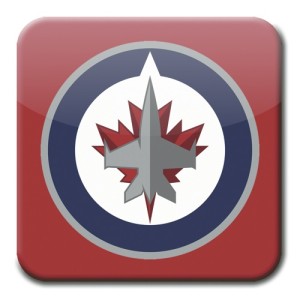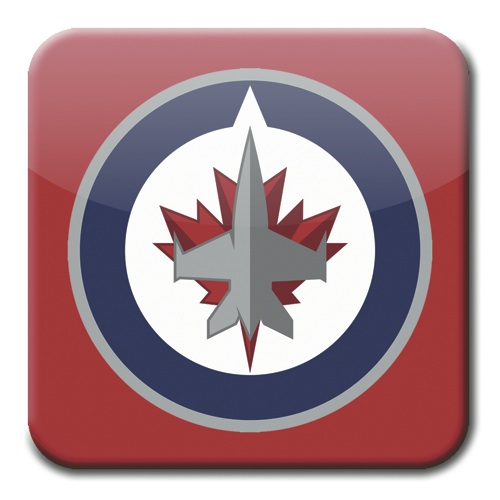 ANALYSIS: Kevin Cheveldayoff and his scouting staff are really good at this drafting thing. The Jets already boasted one of the better prospect pools in the league, but they bolstered it big time. Winnipeg's top-five picks are especially promising in Kyle Connor (17th), Jack Roslovic (25th), Jansen Harkins (47th), Erik Foley (78th) and Michael Spacek (108th). They are all forwards with good offensive upside, and if even a few of them pan out, Cheveldayoff will be praised for this impressive haul.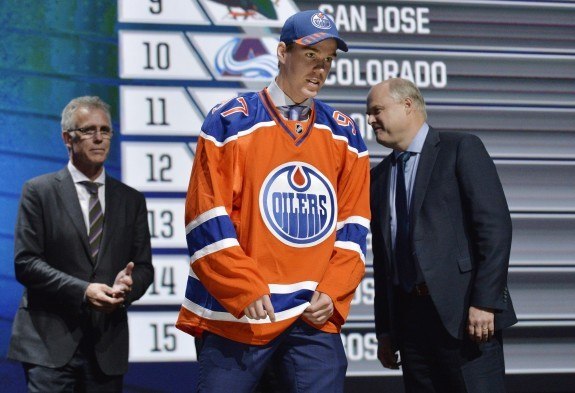 4) Edmonton Oilers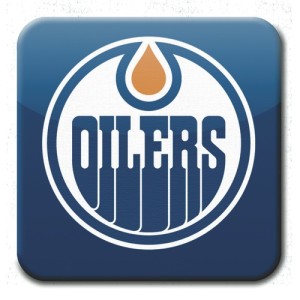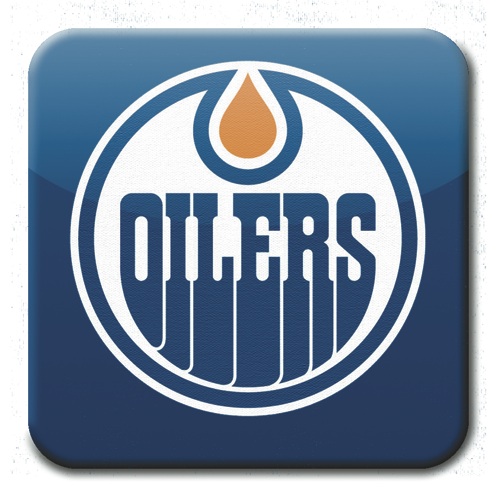 ANALYSIS: Peter Chiarelli and the Oilers accomplished exactly what they set out to do, starting by picking the best player in the draft in Connor McDavid. Their next move was that aforementioned deal with the Islanders to land Reinhart, who played junior in Edmonton and is very familiar with director of player personnel Bob Green from their time with the WHL's Oil Kings. Reinhart was long rumoured to be on the Oilers' radar and he fills a long-term organizational need for another big shutdown defender alongside Darnell Nurse. That should be a win-win trade going forward. Edmonton also made another anticipated acquisition, as Chiarelli patiently waited out the New York Rangers to get goaltender Cam Talbot for a fraction of the original asking price. With everything going to script, Chiarelli pulled the trigger on two more trades that amounted to swapping Martin Marincin for Eric Gryba. Some would say that is a loss on paper but, like Reinhart, Gryba makes the Oilers bigger and tougher on the back end and probably reminds Chiarelli of Adam McQuaid, who he had targeted as a free agent before Boston locked him up to a new contract. When Edmonton finally got around to picking again, the Oilers took four defencemen with good upside — led by Seth Jones' little brother Caleb (117th) — plus a big European goalie for good measure. Add it all up and the Battle of Alberta is about to get interesting (and intense) again.
Mitch Marner and Mark Hunter. #TMLtalk #TMLDraft pic.twitter.com/luni7I1HaV

— Toronto Maple Leafs (@MapleLeafs) June 26, 2015
5) Toronto Maple Leafs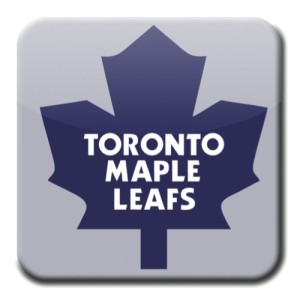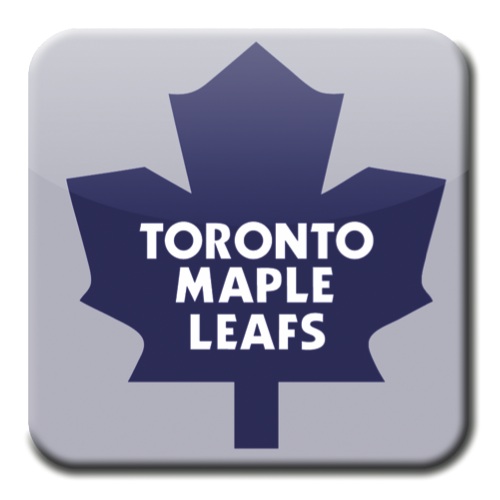 ANALYSIS: Mark Hunter admittedly has an obsession with skill and that's good news for the Leafs. Although Toronto was unable to unload Phil Kessel or Dion Phaneuf, the Leafs drafted as well as anybody. Well, perhaps third best behind only the Jets and Islanders. Top to bottom, starting with Mitch Marner at fourth overall and ending with Nikita Korostelev in the seventh round, I was impressed with Hunter's picks as Toronto's co-GM in charge of the draft. In particular, those two, plus Jeremy Bracco, who was the closest thing to a Tyler Johnson clone that this draft had to offer. Throw in three quality defencemen with strong offensive instincts in Travis Dermott, Jesper Lindgren and Stephen Desrocher, not to mention two very intriguing European forwards in Martins Dzierkals and Dmytro Timashov. And while Hunter was busy restocking the prospect cupboard, his co-GM Kyle Dubas acquired Marincin from Edmonton as a highly skilled NHL-ready defenceman. Dubas has been handling all the trade calls, so he still has his work cut out for him this summer, but Toronto's staff can take a collective bow for their efforts on draft weekend.
6) Los Angeles Kings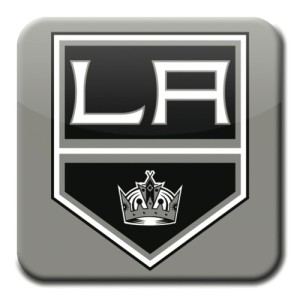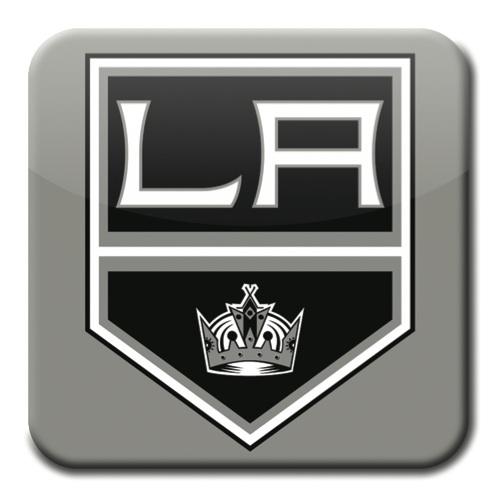 ANALYSIS: Dean Lombardi came through in the clutch for the Kings, doing everything but making Mike Richards disappear. He tricked Boston into trading him Milan Lucic, with significant salary retained, and then made some stellar selections with the picks that Los Angeles had left. Those included Lucic-sized Russian forward Alexander Dergachyov in the third round, plus two talented WHLers with size in winger Austin Wagner in the fourth and defenceman Chaz Reddekopp in the seventh. Reddekopp, who went 187th overall, was one of my favourite sleepers for this draft and I had him in my personal top 100, so I see that as a potential steal. All in all, it was another successful day at the office for Lombardi.
7) Buffalo Sabres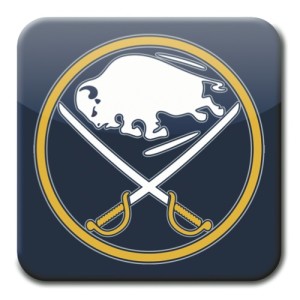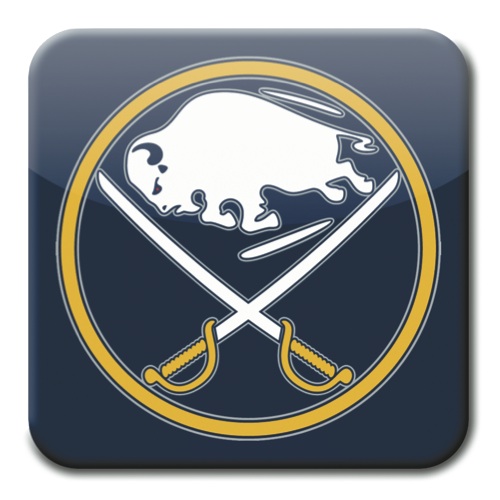 ANALYSIS: Tim Murray and the Sabres might have overpaid on some of their trades, but looking at the big picture, he has Buffalo trending upward in a hurry. If Robin Lehner returns healthy and effective for next season, the Sabres might just push for a playoff spot, which seemed improbable if not impossible prior to draft weekend. But Murray sacrificed some longer-term assets for immediate improvements — namely Lehner and Ryan O'Reilly — to get Buffalo back into the post-season conversation. Murray's most prominent addition was, as expected, Jack Eichel at second overall. I wasn't too thrilled with the rest of Buffalo's picks, but Murray did enough work on Friday to ensure the Sabres' place on this list regardless of how Saturday played out. That said, he paid a pretty penny to get O'Reilly and Jamie McGinn out of Colorado with Nikita Zadorov, Mikhail Grigorenko, J.T. Compher and the first pick of the second round going to the Avalanche. It'll be worth it if O'Reilly signs an extension with the Sabres and leads them back to the playoffs sooner than later.
8) Carolina Hurricanes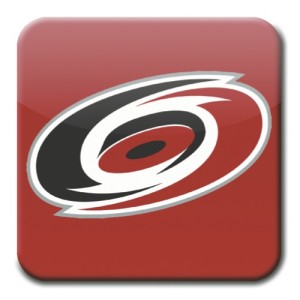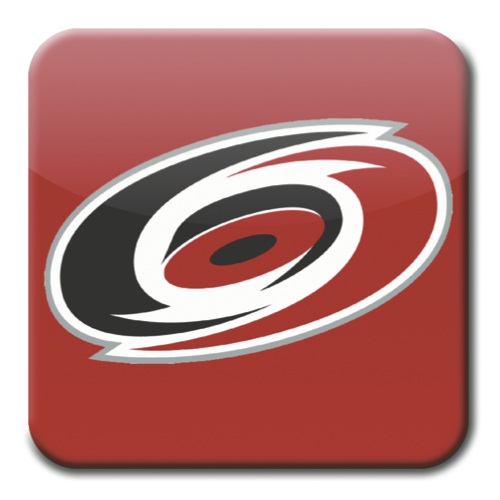 ANALYSIS: Ron Francis and the Hurricanes were obviously happy that Noah Hanifin fell to them at fifth overall, but they also had to be thrilled to acquire another top-end defender in the prime of his career in James Wisniewski. That addition was the result of some slick asset management by Francis, who got Eddie Lack from the Vancouver Canucks for a total bargain, then flipped former backup Anton Khudobin to the Anaheim Ducks for Wisniewski straight up. Those moves represented a step in the right direction for the Hurricanes, who followed up the Hanifin pick by selecting Sebastian Aho — the Finnish forward — goaltender Callum Booth and big winger Nicolas Roy, who fell to the fourth round despite some scouting services having him ranked in the first. Carolina might not have been hitting home runs like the top five or six teams on this list, but there should be some good value in at least a couple of those prospects as they continue to develop.
9) Philadelphia Flyers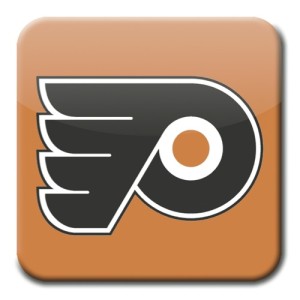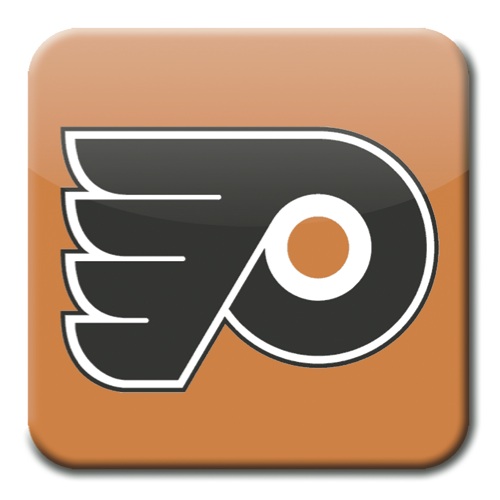 ANALYSIS: Ron Hextall and the Flyers started the draft off really strong but faded a bit towards the later rounds. Getting Ivan Provorov at seventh and then trading up five spots for Travis Konecny at 24th made for an ideal first round, and that was followed by consecutive goalie picks in Felix Sandstrom and Matej Tomek, both of whom I was high on heading into the draft. So to that point, Tomek at 90th, the Flyers were among my big winners. I didn't mind their fifth-round flyer on the diminutive David Kase either, but taking a third goalie didn't make much sense and I wasn't overly familiar with Philadelphia's other picks. That doesn't mean they were bad picks by any means, but they were selected over prospects that I preferred at those spots. Overall, Hextall and the Flyers should come away with a few NHLers from this draft and therefore achieve their pre-draft goal.
10) Arizona Coyotes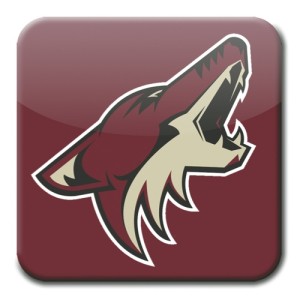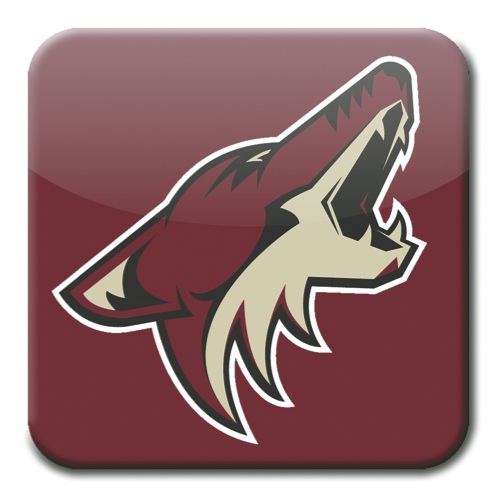 ANALYSIS: Likewise here for Don Maloney and the Coyotes, who also made hay in the first round and then tailed off in my opinion. Keeping the third overall pick and using it on Dylan Strome was in Arizona's best interests, and grabbing Nick Merkley at 30th — with the final pick of the opening round — was great value again. Maloney went on the record in saying they had Merkley at 13th on their list. I thought Christian Fischer went a bit early at 32nd, but it's worth noting that he is best friends with projected 2016 first overall pick Auston Matthews, an Arizona native who the Coyotes will likely be in the running to pick next year. Not sure if Maloney gave that connection any thought or if he simply picked the best player left on their list again, but I felt there were better options in that spot. Among Arizona's nine total picks and beyond its top two selections, I didn't mind the additions of goaltender Adin Hill or forwards Jens Looke and Conor Garland, the undersized QMJHL scoring champion. Bringing Hill into the fold was quite ironic given that he supplanted the son of former Coyotes goalie coach Sean Burke, with Arizona opting not to sign Brendan Burke to an entry-level contract this spring as a result. The Coyotes also made a financial move by sending Sam Gagner to Philadelphia for Chris Pronger's cap hit to help reach the salary floor. Gagner might still be bought out by the Flyers, but with Arizona not expected to contend for a playoff spot this coming season, taking on the retired Pronger as a paper transaction was a wise business decision. Maloney is stockpiling some pretty good young pieces and this draft certainly boosted that rebuilding process in the desert.
The Losers
1) Boston Bruins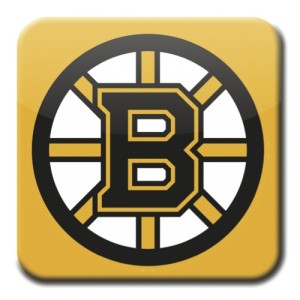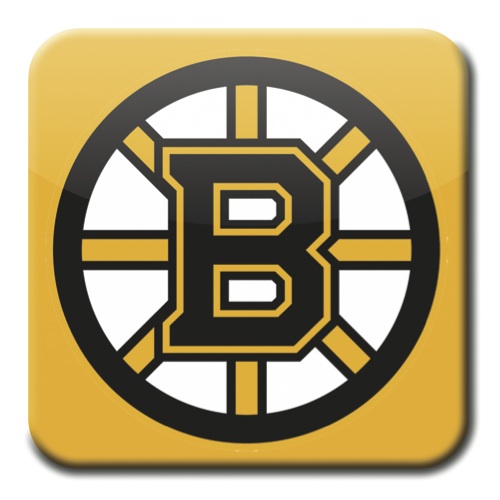 ANALYSIS: What in the world was Don Sweeney doing on Friday? Seriously, he got fleeced for Hamilton and forced to retain salary on Lucic, two of Boston's best assets. Those deals just didn't make sense. Was he attempting to stick it to Chiarelli by dealing Hamilton to Edmonton's biggest rival to avoid the threat of an offer sheet from the Oilers? Whatever the case, there is no justification for that trade and the return for Lucic wasn't a whole lot better. I understand that there were cap reasons involved, but there had to be better offers out there, especially for Hamilton. That one is almost Joe Thornton to San Jose bad for Boston. Making matters worse, Sweeney passed up some great talent and went off the board with Boston's three consecutive picks at 13th (Jakub Zboril), 14th (Jake DeBrusk) and especially 15th (Senyshyn). He could have taken Mathew Barzal, Kyle Connor and Evgeny Svechnikov in those spots to save a little face, but Sweeney and the Bruins totally blew it by my assessment. I guess Zboril was ranked in that range, but DeBrusk probably wouldn't have went in the top 20 and Senyshyn was iffy to go in the top 40, so he was a huge reach at 15th as the key piece coming back for Hamilton. I just feel sorry for Bruins fans, though I do believe Boston fared better on the second day of the draft by picking Brandon Carlo, Forsbacka-Karlsson, Lauzon, Daniel Vladar and even Jesse Gabrielle. Those guys should help ease the pain over time, but right now it must feel like a low blow.
2) Vancouver Canucks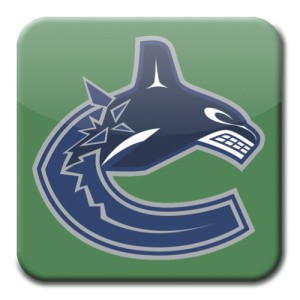 ANALYSIS: Jim Benning did his best Mike Gillis impression on draft weekend, giving away a goalie for peanuts and failing in his pursuit of a second-round pick. It was just a weak effort all around for the Canucks, another missed opportunity for the organization in my opinion. With the Flames and Oilers gaining momentum, Vancouver needed to keep pace by making some calculated moves at this draft, but Benning underwhelmed on all fronts — from his trades to his picks. Parting with fan favourite Eddie Lack, who backstopped the Canucks to a playoff berth this past season, could blow up in his face. All the Canucks have to show for Lack is QMJHL defenceman Guillaume Brisebois, selected in the third round (66th overall) on Saturday, and a seventh-round pick in next year's draft. Gillis was previously responsible for trading both Cory Schneider and Roberto Luongo for Bo Horvat, pending unrestricted free agent Shawn Matthias and Jacob Markstrom, who will now assume Lack's role as the backup to Ryan Miller. Vancouver just hasn't been a kind landing spot for netminders, so you've got to feel for Thatcher Demko if he pans out as the next heir apparent in that goalie graveyard. As for the rest of Vancouver's picks on the weekend, there is decent potential in first-rounder Brock Boeser (23rd) and Dmitry Zhukenov is an intriguing boom-bust Russian forward from the fourth round. Some Canucks fans are also excited about fifth-round defenceman Carl Neill, but none of those guys were topping my list at those spots. The Canucks also drove a hard bargain on Kevin Bieksa, demanding two second-rounders rather than settling for one, and now find themselves in an awkward predicament with him still on the roster. That situation is worth monitoring, but Benning and the Canucks are going to have bigger fish to fry in the future.
3) Dallas Stars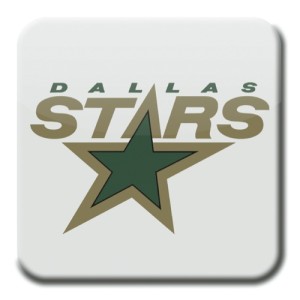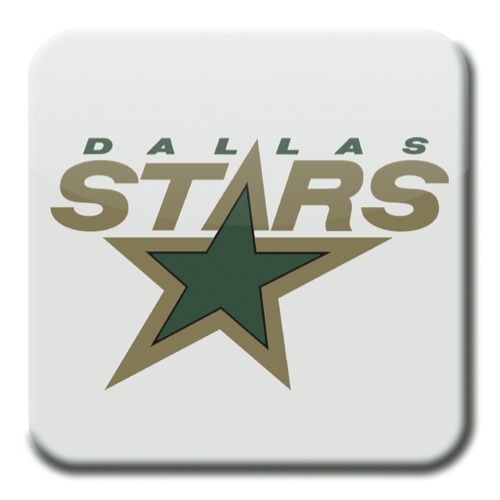 ANALYSIS: Jim Nill and the Stars really reached for Denis Gurianov at 12th, taking the skilled Russian over several higher-rated North American prospects. Nill's staff has shown a tendency to veer away from the consensus rankings in the past, but this pick took almost everybody by surprise. It'll go down as a defining decision in Nill's tenure with Dallas — for better or worse. I wouldn't necessarily doubt him and Gurianov could certainly be a great fit alongside 2013 first-rounder Valeri Nichushkin, but it was a risky selection. The Stars only ended up with five picks and I wasn't overly fond of the other prospects they added, but I respect Nill as a talent hawk and won't go as far as to call this draft a failure for Dallas. It is more of a wait and see for me. However, in comparison to the majority of other teams, the Stars appear to have drawn a shorter straw this time around. Dallas also gave up a seventh-rounder for Antti Niemi's negotiating rights with the intention of signing the former San Jose Sharks goaltender to platoon with incumbent Kari Lehtonen. That could be quite the tandem, but it will also be an expensive one totalling upwards of $10 million should Niemi see a fit there and not test the open market on July 1. Come Wednesday, we will have another round of winners and losers in free agency, but the Stars round out this shortlist of potential losers from draft weekend.
Larry Fisher is a sports reporter for The Daily Courier in Kelowna, British Columbia, Canada. Follow him on Twitter: @LarryFisher_KDC.
Larry Fisher is a senior writer and head scout for The Hockey Writers, having been an at-large contributor for THW since August 2014. Fisher covers both the NHL and the WHL, specializing in prospects and NHL draft content, including his annual mock drafts that date back to 2012. Fisher has also been a beat writer for the WHL's Kelowna Rockets since 2008, formerly working as a sports reporter/editor for The Daily Courier in Kelowna, British Columbia, Canada from 2008-2019. Follow him on Twitter: @LarryFisher_KDC.