The Winnipeg Jets are 4-0-1 through their last five games and are really beginning to hit their stride, now holding a 12-5-2 record and sitting second in the Central Division.
A big reason for their recent triumphs: they've kept their opponents' top guns from hurting them.
Stifling Their Opponents' Stars
Over the Jets' past five contests, their opponent's top three point producers — as shown in the graph below — have produced just four total points. Only Jeff Skinner, Jason Pominville, Elias Pettersson, and Bo Horvat managed to break through, each tallying one point.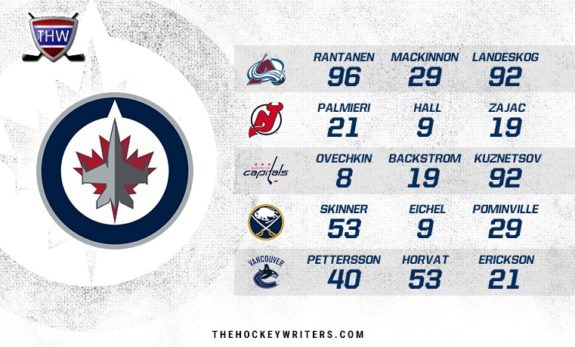 The streak of stifling opponents' stars began in earnest in the Jets' 5-2 victory against the Colorado Avalanche on Nov. 9 and has continued ever since. There are a number of factors contributing to their success against their opponent's best.
Stingy Defence
The Jets have allowed just nine goals in the span in question, and a big reason for that is contributions from their defence.
Some nights, they've simply stymied opponents' stars. On Nov. 9, the Jets kept the Avalanches' terrific top-line of Gabriel Landeskog, Nathan MacKinnon, and Mikko Rantanen — who have a combined 83 points through their first 20 games — off the scoresheet and to just six shots despite each player logging more than 22 minutes of ice time.
Two nights later in a 5-2 win over the New Jersey Devils, they similarly kept Kyle Palmieri, Taylor Hall, and Travis Zajac pointless and to six shots even though each man had more than 18 minutes of ice time.
Comparing on-ice goals scored divided by 60 minutes at even strength to on-ice goals against divided by 60 minutes at even strength illuminates how strong their top-four has been. Every active blueliner except Tyler Myers and Joe Morrow has been on the ice for more goals scored over 60 minutes at five-on-five than they have been on the ice for goals against.
The top defensive pairing of Jacob Trouba and Josh Morrissey have 2.8 to 1.9 and 2.5 to 1.6 ratios respectively; however, Dustin Byfuglien leads the team with 3.1 to 1.8 ratio, while his defensive partner Ben Chiarot is not far behind at 2.2 to 1.1.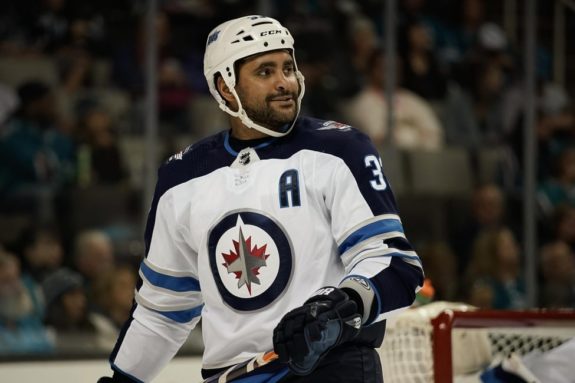 The Jets defence has also imposed their will physically — outhitting opponents in three out of five match ups — and have used their active sticks to prevent chances. They've allowed 158 high-danger scoring chances, sixth-least in the NHL, according to stats provided by Natural Stat Trick. The Byfuglien/Chiarot pairing, especially, has been strong, steady, and better than most expected.
"I think when (Maurice) put the two of us together, we're two guys that like to play a pretty heavy game," Chiarot told the Winnipeg Free Press' Mike McIntyre recently.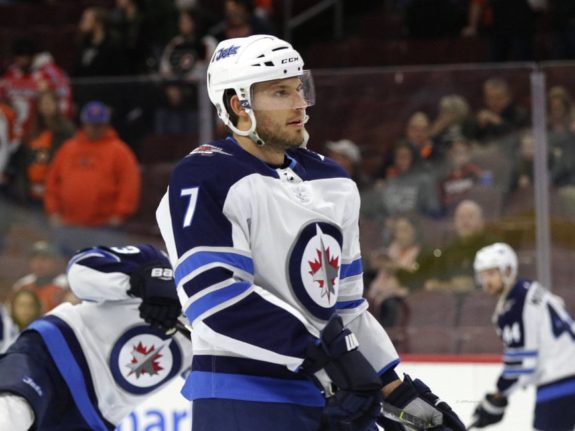 "So, we can make it pretty uncomfortable for the other team's lines to come against two guys that like to play physical like Buff and I. Obviously, he has great offensive skill and I'm more defensive minded, so it kinda works. We kinda complement each other nicely." (from 'Chiarot finding his top-four stuff riding shotgun with Buff', Winnipeg Free Press, 11/14/18)
Great Goaltending
The Jets' d-corp has been good, but so have their men between the crease. Connor Hellebuyck, who had a slower start to his season than most expected him to, has been shining bright in the blue paint as of late.
The Vezina-nominated goaltender, who stole many games last season and captured a career-high 44 wins, has given up just eight goals in his last four starts and has a .932 SV% in that span.
Of course, that's not to ignore backup Laurent Brossoit, who plays a similar style to Hellebuyck and has been perhaps the Jets' most pleasant surprise this season. In four starts, which included a 31-save performance in a shootout loss to the Buffalo Sabres on Nov. 16, the 25-year-old holds a 3-0-1 record, 1.48 GAA, and .959 SV%.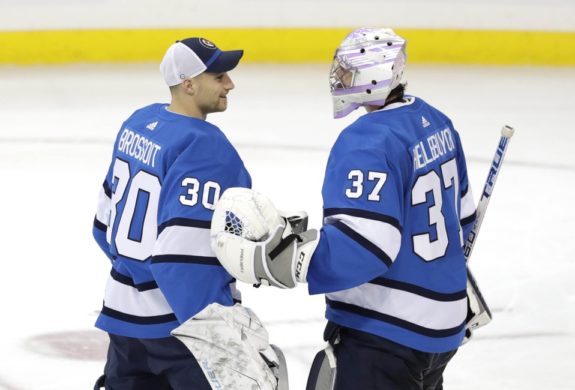 Hellebuyck was especially exceptional on Nov. 14 in a 3-1 win against the Washington Capitals and was integral in blanking Alexander Ovechkin, Niklas Backstrom, and Evgeny Kuznetsov. The Jets did not limit the Capitals' top trio's chances like they did against the Avalanche and Devils: Ovechkin, Backstrom, and Kuznetsov produced 15 of their team's 28 shots.
Definitely not a bad save… 👏👏👏#GoJetsGo | #WSHvsWPG pic.twitter.com/4o2cfvUjRV

— Winnipeg Jets (@NHLJets) November 15, 2018
Many of these were sizzling power play one-timers from Ovechkin. The Russian sniper came into the contest with 91 points in 64 games against the Thrashers/Jets franchise, more points than he's put up against any other. That number included 19 power play goals, but he couldn't make it 20 — Hellebuyck stoned him every time.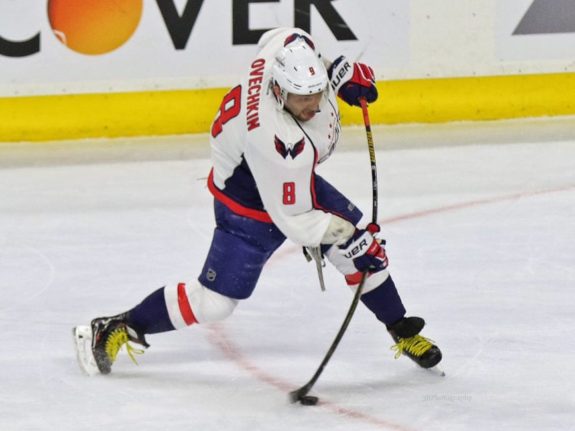 Hellebuyck has been bailing out his team when they do break down, analytics guru Andrew Berkshire noted recently.
"Specifically from the high-danger area, Hellebuyck has been brilliant, stopping 82.9 per cent of the shots he's faced from there overall, and outside of 5-vs.-5 hockey, he's stopped 90.9 per cent of high-danger scoring chances, which is unbelievably strong," Berkshire wrote. (from 'Numbers don't tell the whole story in Hellebuyck's case so far,' Winnipeg Free Press, 11/16/18)
One good example of Hellebuyck standing tall when it mattered most was in Monday's 6-3 victory against the Vancouver Canucks. With the Jets clinging to a one-goal lead in the third  and the Canucks pressing, Hellebuyck made a number of outstanding saves off ten-bell chances prior to Patrik Laine's goal that gave the team some breathing room.
Near-Perfect Penalty Kill
As much as the Jets' deadly, league-best power play is rightfully considered a big contributor to W's, their penalty kill has been just as integral.
The Jets' penalty kill is operating at 87.5 per cent in their past five games. In their four-game homestand, they were a perfect 12-for-12 before allowing a third-period marker to Jeff Skinner on Nov. 16. They also allowed a first-period power play goal to the Canucks on Monday, when teen phenom Elias Pettersson hammered home a blazing one-timer à la Patrik Laine. However, they did manage to limit Pettersson at even-strength: the rookie had just one shot after his extra-man marker.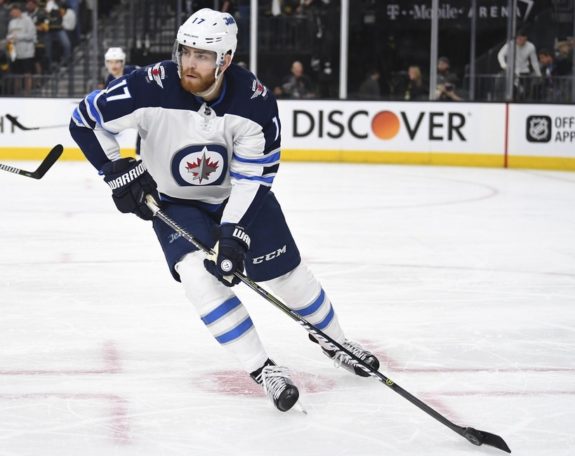 After it went three for three against the Capitals, Hellebuyck spoke about the penalty kill, saying "We have a lot of talented players, guys who can fill those good roles, and our PK was stellar tonight. We played and executed exactly the way we wanted to."
The Jets have also been winning their fair share of penalty kill face-offs, which has obviously been important in not allowing their opponents' top guns set up in the offensive zone. Tenacious forward Adam Lowry, who is now one of the NHL's elite face-off men, has won 57.4 per cent of his shorthanded face-offs and a career high 57.7 per cent overall. Andrew Copp's been good in the dot while down a man too — he's operating at 62.5 per cent, albeit in a smaller sample size.
Jets Have Tough Trios Ahead
The Jets will face more powerful threesomes this week as their four-game road trip continues.
First, they'll contend with Matthew Tkachuk, Sean Monahan, Johnny Gaudreau, and the rest of the Calgary Flames on Wednesday. It will be a tough test— the young guns combined for 11 points in a 7-2 beatdown of the Vegas Golden Knights Monday night and have 73 between them through the Flames' first 21 games.
After that, they'll head to Minnesota, where they'll try to limit Mikael Granlund, Zack Parise, and Mikko Koivu in an Black Friday matinee of two evenly-matched teams.
Finally, in their final game before returning to Bell MTS Place, the Jets will face the St. Louis Blues. The Blues have struggled this season but still have a number of offensive weapons, including their top line which features Ryan O'Reilly and Vladimir Tarasenko and their second line which features David Perron and Tyler Bozak.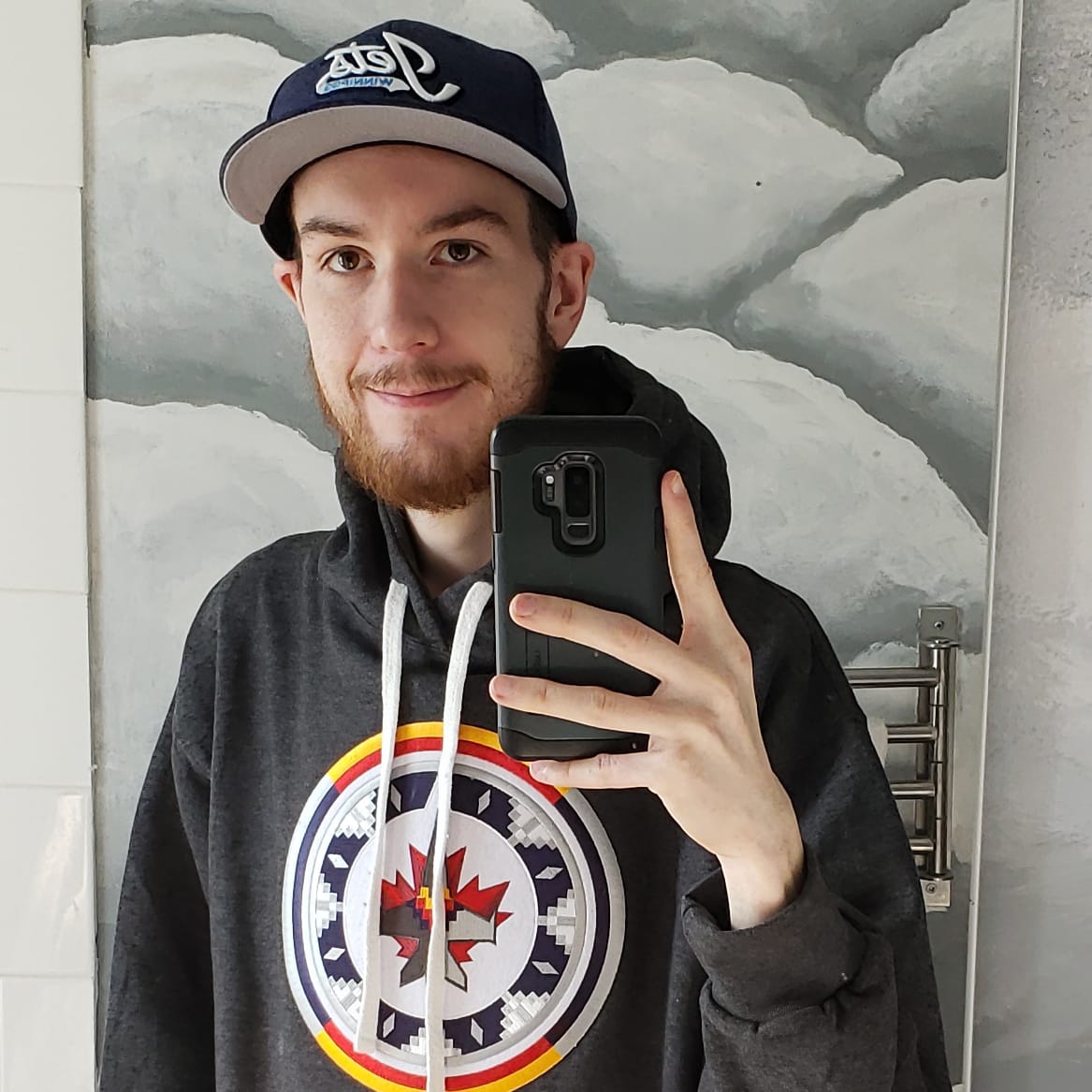 Declan Schroeder is a 27-year-old communications specialist and freelance journalist in Winnipeg, Manitoba. He holds a diploma in Creative Communications with a major in journalism from Red River College and a bachelors in Rhetoric and Communications from the University of Winnipeg.
Deeply rooted in the city's hockey culture, the original Jets skipped town when he was two and the 2.0 version came onto the scene when he was 17.