It may not have been the season the Winnipeg Jets wanted, but they will have plenty off options to choose from on July 1st to revamp their team for next season.
With a plethora of prospects and a limited number of roster spot openings, the Winnipeg Jets top brass will have to make many decisions regarding contracts this summer. With 15 one-way contracted players (plus Jacob Trouba), the Jets will test free-agency and their prospect depth-chart looking for talent.
Listed below are the Winnipeg Jets unrestricted free agent (UFA) and restricted free agent (RFA) prospects of this season.
Information and statistics provided are from CapGeek and EliteProspects.
Goaltenders
On the backend it's a no-brainer that Michael Hutchinson, 23, should make the jump to the NHL next season and could certainly challenge Ondrej Pavelec for the number one goaltending job in Winnipeg. Although his contract expires at the end of this season deeming him an RFA, Hutchinson's strong play and poise this season in St. John's and in Winnipeg should have certainly earned him a solid contract extension. He is 11-5 with 3 shutouts, 1.61 GAA, and 0.946 sv% in the 2014 Calder Cup playoffs entering the Calder Cup Finals versus the Texas Stars.
He has spent the past three seasons with the Providence Bruins before he signed with the Jets last season and will be looking for a one-way contract this offseason. Hutchinson's experience between Providence, St. John's, and his short stint in Winnipeg has garnered approval from fans to NHL scouts that he is a viable, NHL-ready goaltender.
This was Eddie Pasquale's fourth AHL season in the Jets-Thrashers organization and it could have been his last. The 23 year-old netminder's season was cut short by opting for season-ending hip surgery in February that almost certainly cost him a chance at a season's end call-up to Winnipeg. The past three seasons Pasquale has been a fan-favourite in St. John's, with chants of "Eddie, Eddie, Eddie" constantly verbalized after big play or a win. In four AHL seasons Pasquale has a combined record of 66-59-7-7, 10 shutouts, 2.64 GAA, and 0.910 sv%. Pasquale is a RFA at the end of this season and if he is signed, battling with Connor Hellebuyck and Jussi Olkinuora for the starting job in St. John's.
UPDATE (June 28th, 2014): Eddie Pasquale has been traded to the Washington Capitals.
The #NHLJets trade the 159th pick and Eddie Pasquale to Washington for 164th, 192nd, and 7th round pick in 2015.

— Winnipeg Jets (@NHLJets) June 28, 2014
Defencemen
With 75 points in 153 AHL games over the past three seasons and 7 points in 18 NHL games with Winnipeg, it is clear that Zach Redmond is a talented offensive-defenceman. The sole UFA prospect, Redmond has 2 goals and 9 assists in 16 post-season AHL games this year and has substantial powerplay time and impact on the first unit. Originally paired with Paul Postma the past few seasons, Redmond has continued to provide offensive production from the blue line even without Postman Paul across the ice from him.
Paired on the blue line with Zach Redmond since Postma's departure has been 6'3, 215 pound defenceman Ben Chiarot. Posting a + 29 rating, good enough for fifth in the AHL, and an offensive best 5 goals and 13 assists this season, Chiarot's size and steady play  may have finally caught the attention of the Jets brass.
With Redmond becoming an unrestricted free agent and Chiarot becoming a restricted free agent this summer, both are NHL-ready and would be playing elsewhere in the NHL next season if the Jets decide not to re-sign them.
Cody Sol has spent the majority of the past two seasons in the ECHL with the Ontario Reign and will also become an RFA at the end of this season. He has played just 26 games of professional hockey with the IceCaps, collecting one goal, three assists and sixty-three penalty minutes. If signed he would play on the IceCaps for the majority of the season, however it seems his time in the Jets organization may come to an end soon.
---
Forwards
Drafted by Anaheim in 2008, Ottawa native Eric O'Dell (pictured above, left) is a high-scoring forward that has played 143 career AHL games and has amassed 119 points in that time. O'Dell was acquired by the Atlanta Thrashers in 2009 for Erik Christensen and made his NHL debut  just this season when he was recalled by the Jets mid-season. He played 30 games for the club and registered 7 points (3G, 4A) in that time. While O'Dell was limited in icetime  on the fourth line, he was eventually paired with Evander Kane for a few games. Under Paul Maurice's guidance, O'Dell posted double-digit minutes in the final 14 games of the season. If re-signed by the Jets he could centre the third line next season.
The speedy Swedish skater Carl Klingberg (pictured above, right) tallied a career-high 42 points in the AHL this season, and was recalled to Winnipeg  for the end of the Jets season. Klingberg is a very hardworking player and always drives hard to the net, setting himself up for scoring opportunities. In the 2014 Calder Cup Playoffs he has seven points in sixteen games on the top line and has one goal in ten NHL games between Winnipeg and Atlanta. Another RFA at the end of this season, Klingberg will need to work on his defensive game and use his size on forechecking rather than shying away to make the Jets next season. Klingberg is not making the Jets decision on a contract extension easy, as he has finally added consistent scoring to his AHL play.

On the older side of the prospect list  is soon-to-be 24 year-old Patrice Cormier. Known for his physical play, including a half-season suspension in junior, Cormier has played well since his call-up to the Jets as he drew three assists in Winnipeg and  has two goals and three assists in St. John's playoff run thus far. Cormier is a well-rounded forward; he's built (6'2, 215) to play a power-forward game and has a solid shot when he is able to fire it, but could take a checking role in the NHL if he is rewarded. 
The oldest of the Jets free agent prospects is 25 year-old John Albert. After four seasons at Ohio State University including captaincy in his final season, Albert has spent the majority of his time in St. John's, apart from a nine-game stint with Winnipeg at the end of the 2013-2014 regular season where he had one goal in nine games. He scored a career-high 28 goals and 45 points this season in the AHL but since his re-assignment to the IceCaps from the Jets, he has just one goal and six assists  in 16 playoff games. At a time when he needs to play his best for a contract extension from, he has not been able to play his best hockey.
---
Want to see these Jets prospects in action?
Here are highlights from Game 6 of the St. John's IceCaps and Wilkes-Barre/Scranton Penguins series, featuring all Jets prospects mentioned:
Eric O'Dell (1G, +1, 5 shots)
Zach Redmond (1G, 1A, +1, 4 shots)
John Albert (+1, 1 shot)
Carl Klingberg (+1)
Patrice Cormier (1A, +1)
Ben Chiarot (5 shots)
Michael Hutchinson (34 saves, shutout)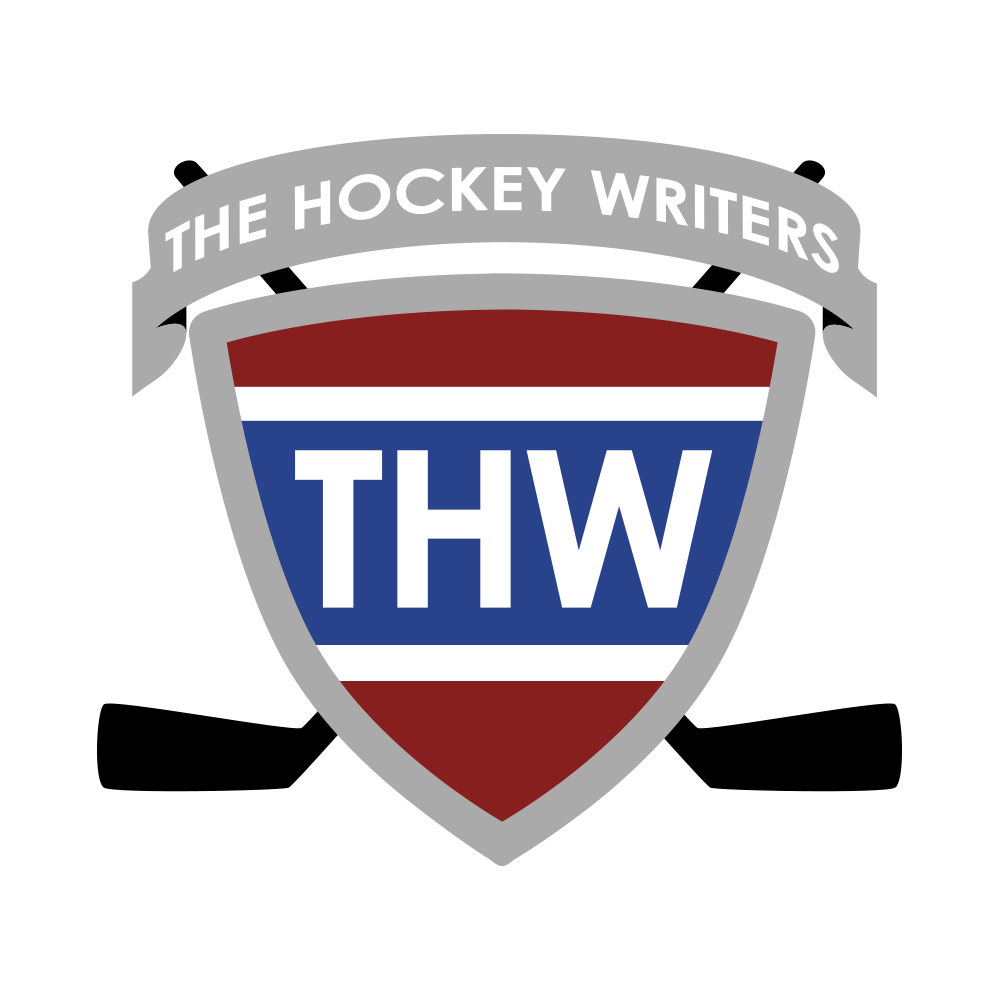 The Hockey Writers is:
1) A top-tier hockey media company delivering a top-notch, in-depth look at the NHL
2) A collective of some of the best hockey writers anywhere
3) A multimedia provider with daily podcasts and YouTube shows
4) Well-respected and widely-cited NHL prospect and draft resource