CALGARY – Team Canada named its final 23 man roster today, releasing the last eight players that will not join the team across the pond to Ufa, Russia for the 2013 World Junior Hockey Championship.
11 of the players are from the OHL with 6 each from the QMJHL and the WHL (if you include grad Ryan Nugent-Hopkins).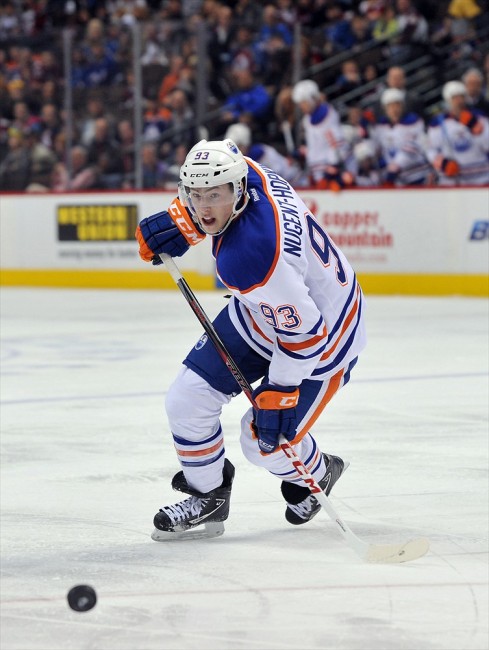 Did Team Canada Brass get it right? Truthfully, it was tough for head coach Steve Spott and crew to go wrong given the talent they had at their disposal. While I may not have agreed with each and every selection, I can see why they chose the players they did. Each player chosen can fulfill various roles, some more specific than others.
With the abundance of riches available as the NHL lockout persists, this squad has to be favoured for gold in Ufa.
Should things go awry in the tournament, two players omitted may be later reflected upon by pundits alike, wondering if they could have been difference makers.
Hunter Shinkaruk would provide elite goal-scoring ability; he has a nose for the net and not afraid to go to the dirty areas. He is deceptive and stealth-like when an opportunity presents itself to create a scoring opportunity. I thought Hunter could have been selected over JC Lipon or Anthony Camara, but the latter two did have their best days in the final game of camp against the CIS team.
Mathew Dumba: I highlighted that he was teetering on the edge of being cut yesterday:

"A potential X-Factor, Mathew Dumba, has been given every chance to cement a spot, but has had a rough camp thus far. Dumba, at the top of his game, has plenty to bring to the ice for Team Canada. It will be interesting to see how Canada's brass evaluates Dumba – on his body of work in the past or his play as of late. He is trying to play more of a complete game this season in the Dub, but Dumba is at his best when he plays the game his way. He can be a difference maker. His play at this year's World Junior U18s was nothing short of spectacular. He captained the squad and led the tournament in scoring from the blueline."
Some other musings following the final cuts:
TSN's Gord Miller gives perspective for the unfortunate young guns who got the news they did not want today:
To the players released today by Team Canada: Doug Gilmour, Martin Brodeur, Dan Cleary (3x) and Eric Staal are among those cut previously.

— Gord Miller (@GMillerTSN) December 13, 2012
Steve Spott has been really impressive in interviews. He is a straight-shooter. I wonder when gets the call to the big show. Yes – I realize the NHL has to get back in action before that comes to fruition.
Vancouver Canucks prospect defenseman Frank Corrado could not have done much more at this camp to make the team. Even if you take away the 2 goals he scored in 3 games, his play notable throughout the camp.
You have to feel good for Calgary Flames prospect Tyler Wotherspoon. The shutdown blueliner came into the camp as an unquestioned underdog to make the the final cut. He simply played his game and really showed how he can neutralize the opposition in the final game against the CIS.
Ryan Murphy did what he had to do to make this team. His dynamic puck-moving ability was on fine display, especially in the last two games. Coach Spott should know better than anyone about how to get the most from this exceptional talent.
I really thought JC Lipon would be amongst the first five players cut. He had a rough game against the University of Alberta team, but to his credit played much better today.
Playing Nathan MacKinnon and Jonathan Drouin on separate lines showed that both are quite capable players in their own right and make whoever they play with better. MacKinnon is quite simply explosive. Drouin has unreal hockey sense and Datsyukian hands. They both should be a treat to follow.
Halifax was excited about the aforementioned 2013 NHL draft eligible players making the grade:
VIDEO: Standing O' in the Metro Centre tonight for @Mackinnon9 & @jodrouin27's team Canada announcement. http://t.co/WU5ap4Aq

— Glen Matthews (@GlenJM) December 14, 2012
Here is the final roster; Team Canada's quest for gold officially commences Boxing Day at 4:00 AM EST against Germany.
| | | | | |
| --- | --- | --- | --- | --- |
| Player | DOB | Hometown | 2012-13 Team | Draft Status |
| Jordan Binnington | 11/07/93 | Richmond Hill, ON | Owen Sound (OHL) | STL 2011 |
| Jake Paterson | 12/01/93 | Mississauga, ON | Saginaw (OHL) | DET 2012 |
| Malcolm Subban | 21/12/93 | Toronto, ON | Belleville (OHL) | BOS 2012 |
| | | | | |
| --- | --- | --- | --- | --- |
| Player | DOB | Hometown | 2012-13 Team | Draft Status |
| Dougie Hamilton* | 17/06/93 | Toronto, ON | Niagara (OHL) | BOS 2011 |
| Scott Harrington* | 10/03/93 | Kingston, ON | London (OHL) | PIT 2011 |
| Ryan Murphy | 31/03/93 | Aurora, ON | Kitchener (OHL) | CAR 2011 |
| Xavier Ouellet | 29/07/93 | Terrebonne, QC | B-Boisbriand (QMJHL) | DET 2011 |
| Griffin Reinhart | 24/01/94 | West Vancouver, BC | Edmonton (WHL) | NYI 2012 |
| Morgan Rielly | 09/03/94 | West Vancouver, BC | Moose Jaw (WHL) | TOR 2012 |
| Tyler Wotherspoon | 12/03/93 | Burnaby, BC | Portland (WHL) | CGY 2011 |
| | | | | |
| --- | --- | --- | --- | --- |
| Player | DOB | Hometown | 2012-13 Team | Draft Status |
| Anthony Camara | 04/09/93 | Toronto, ON | Barrie (OHL) | BOS 2011 |
| Phillip Danault | 24/02/93 | Victoriaville, QC | Victoriaville (QMJHL) | CHI 2011 |
| Jonathan Drouin | 27/03/95 | Ste-Agathe, QC | Halifax (QMJHL) | 2013 |
| Jonathan Huberdeau* | 04/06/93 | Prevost, QC | Saint John (QMJHL) | FLA 2011 |
| Charles Hudon | 24/06/94 | Boisbriand, QC | Chicoutimi (QMJHL) | MTL 2012 |
| Boone Jenner* | 15/06/93 | Dorchester, ON | Oshawa (OHL) | CBJ 2011 |
| J.C. Lipon | 10/07/93 | Regina, SK | Kamloops (WHL) | Undrafted |
| Nathan MacKinnon | 01/09/95 | Halifax, NS | Halifax (QMJHL) | 2013 |
| Ryan Nugent-Hopkins | 12/04/93 | Burnaby, BC | Oklahoma City (AHL) | EDM 2011 |
| Ty Rattie | 05/02/93 | Airdrie, AB | Portland (WHL) | STL 2011 |
| Brett Ritchie | 01/07/93 | Orangeville, ON | Niagara (OHL) | DAL 2011 |
| Mark Scheifele* | 15/03/93 | Kitchener, ON | Barrie (OHL) | WPG 2011 |
| Ryan Strome* | 11/07/93 | Mississauga, ON | Niagara (OHL) | NYI 2011 |
These guys now a chance to live out the dream:
Junior players tweet about making Team Canada. #CBCSports #hockeynight http://t.co/y3GYF8QJ

— Hockey Night in Canada (@hockeynight) December 14, 2012