I will not dwell on the question about which one of Auston Matthews and Patrik Laine is the best player prior to the upcoming draft. That is above all for the Toronto Maple Leafs to answer, and I am actually quite comfortable with not having to choose between one and the other. With that being said I wish to highlight how difficult that first pick is, and how many variables that hide in the equation.
One of the most forgotten variables that I would like to stress is the one that focuses on the Maple Leafs roster and the Swedish starlet William Nylander in particular. Often times in the Matthews and Laine debate, it seems as if hockey was an individual sport. I am not implying that they are bad team players – all I am saying is that all players suit more or less suitable in different surroundings. That is something that the Maple Leafs should acknowledge and act upon.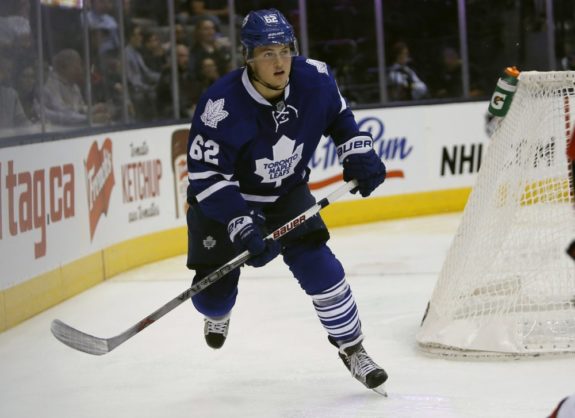 Before I compare the two alternatives in relation to Nylander, I must underline that this aspect will not be the tipping point that will lead Toronto in any given direction. This should, however, be viewed as a piece of the much larger puzzle that hopefully will unveil the full picture and the "right" choice when put together. And it is only because the duel between Matthews and Laine is so close – either way, they will both pursue spectacular careers – that the question can boil down to these details.
Nylander Can Be As Important
Over the years, one of the most important things behind certain NHL teams' success has been a working chemistry between two players, rather than the dominance of one single player. Gretzky had Kurri most of the time. Forsberg had Sakic. Toews and Kane have each other. This means that whomever the Maple Leafs pick he must make it work with William Nylander. Because as I see it, the player that suits best with Nylander in Toronto will be the most successful one in terms of points and glory.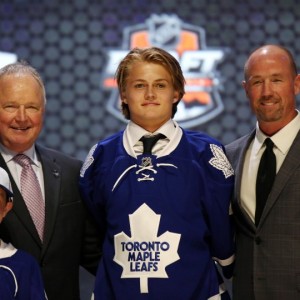 The thing about the Maple Leafs now is that they have a number of blooming prospects. Apart from Nylander, there is for example Kasperi Kapanen and Mitch Marner. However, I value the potential and skills of Nylander higher, and he is the kind of player that excels notably when he finds a good partner on the ice. He is the kind of player that makes that partner excel as well. So if Nylander is to pair up with Matthews or Laine, he could become just as indispensable as one of them.
Matthews or Laine: What Speaks For Each One
Looking back at William Nylander's brief yet thus far promising playing career, it has been shown that he enjoys company in the offensive zone. Although be has developed an ability to both create and finish scoring opportunities entirely on his own, another big aspect of his game is his passing play. And together with a sniper as Matthews or Laine, the relationship could turn out as well as the one between Nicklas Backstrom and Alex Ovechkin.
In order to sort this dilemma out, I will point out a few things that lie in favor of Auston Matthews and Patrik Laine considering their possible junction with Nylander.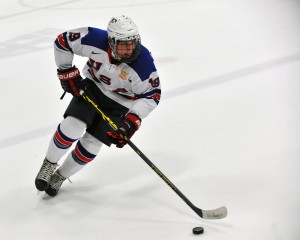 Auston Matthews
+ Left-shooter. It is no secret that many successful hockey duos consist of a righty and a lefty. And since both Laine and Nylander are right-shooters, this can speak for a better outcome with Matthews and Nylander.
+ Captain material. As the franchise cornerstone that Matthews can become, he can surely carry the weight of Nylander even when it gets tough. By doing so he can enhance Nylander's game even more, and indirectly his own game as well.
+ The similarity. Out of Matthews and Laine, I would say that Matthews has the most similar playing style to Nylander. Of course, this can be an issue, but I only see good things from it.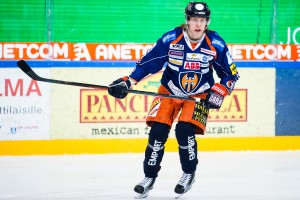 Patrik Laine
+ Winger. We know that Nylander can play both as a winger and a center. But he prefers the role as a center, where Matthews will be. Therefore, he will probably be more at ease with Laine on his one side from the middle.
+ The powerplay game. Nylander is his most productive self in the powerplay. The same goes with Laine. And I can already now visualize how Nylander laces a pass through the box, and how Laine finishes it off with a one-timer slap shot.
+ Nordic neighbors. I am not sure this would have an effect really, but the Swedish and the Finnish players are rooted in a similar hockey education and mentality. Perhaps they will understand each other a little better on the ice thanks to this. Also, the Swedish language can be used to a certain extent between them.
It will be a hit either way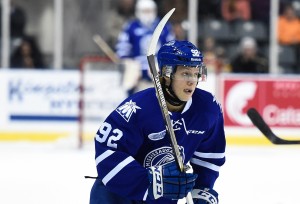 What is to say of all this? Well, I want to conclude that regardless what the Maple Leafs pick in the draft, Nylander will benefit from having him on the team. The advantages may express themselves differently depending on the player, but overall good things will happen.
And suppose that Toronto can get their hands on William's brother Alexander Nylander in the future, and create a line of Nylander, Nylander, and Matthews/Laine. No, let's not go there, it is too exciting.
Freelance sports journalist settled in Malmo, Sweden. Author on the official site of the Swedish Hockey League. Cover Swedish prospects on their road to the NHL, and Swedish players making it in the NHL.