In sports, we tend to overuse superlatives like heart, hustle, intangibles, chemistry, "it factor," etc.  We'll label a player, "hard nosed" and "hard working," in lieu of the numbers, because they pass the "eye test."  Yet, when it comes to Zach Parise and the New Jersey Devils, something is missing and it still hurts.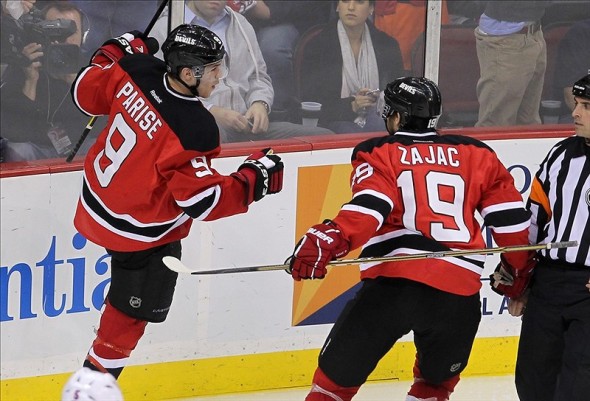 When I first saw Parise play live, it was during the 2004-05 NHL lockout.  In that season, Parise potted 18 goals and was an AHL All-Star for the Albany River Rats.  He wore number eleven, which he now dons for the Minnesota Wild.
#mnwild #tbt A young Zach Parise in his 2nd ever pro game – with @TheAHL Albany River Rats http://t.co/9MgO6FzAOa

— Minnesota Wild (@mnwild) October 3, 2013
Devils fans came to know Parise as number nine and he came in during an era of transition for New Jersey.  Gone were the troika of retired numbered defencemen, Ken Daneyko and Scott Stevens were retired and Scott Niedermayer was in Anaheim.  A team which had made the Stanley Cup Finals in three of the five years prior to Parise's arrival, raising the Cup twice, wouldn't make it back until his final year in a Devils sweater, falling two wins short in 2011-12.
Fair or not, Parise was somewhat maligned for not being able to carry the Devils to a Cup.  Yes the organization entrusted him with the captaincy in his swansong season but the chips were clearly invested with Ilya Kovalchuk.  A more apt argument as to why the Devils didn't commit to Parise, may have to do with his knee injury, which limited him to just 13 contests in 2010-11.
Pound for pound, I'd say Kovalchuk is a superstar talent and Parise is a star talent, just a notch below.  In his last season with New Jersey, Kovalchuk played his tail off, logging huge minutes and attempting to fill that scoring gap.  Would the Devils be a playoff lock with a line of Kovalchuk, Travis Zajac and Jaromir Jagr?  Possibly.  Yet, the Devils were better off for having Parise.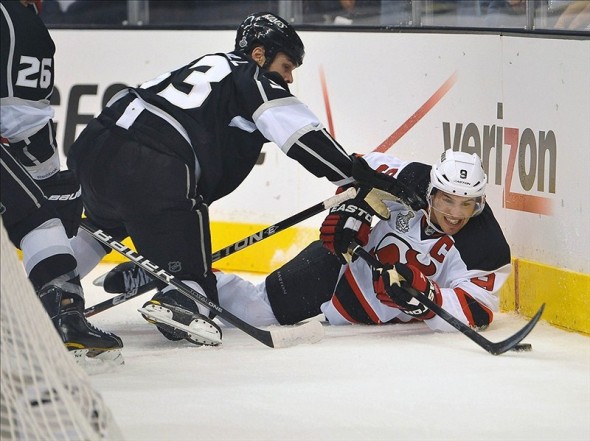 One can argue whether or not Parise is a franchise player and if he's worth the money he received from the Wild but he was the glue for the Devils.  During Parise's time in New Jersey, the Devils won an Eastern Conference crown in 2011-12, and finished atop the Atlantic Division, four times.  When Parise went down with a knee injury in 2010, the Devils missed the postseason for the first time since the 1995-96 campaign, their first losing season since 1990-91.  After Parise left, New Jersey failed to qualify for the playoffs in 2013.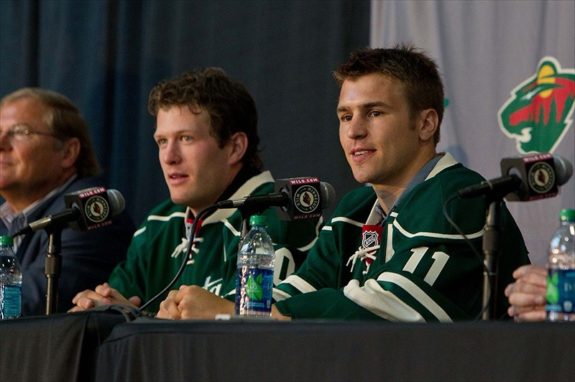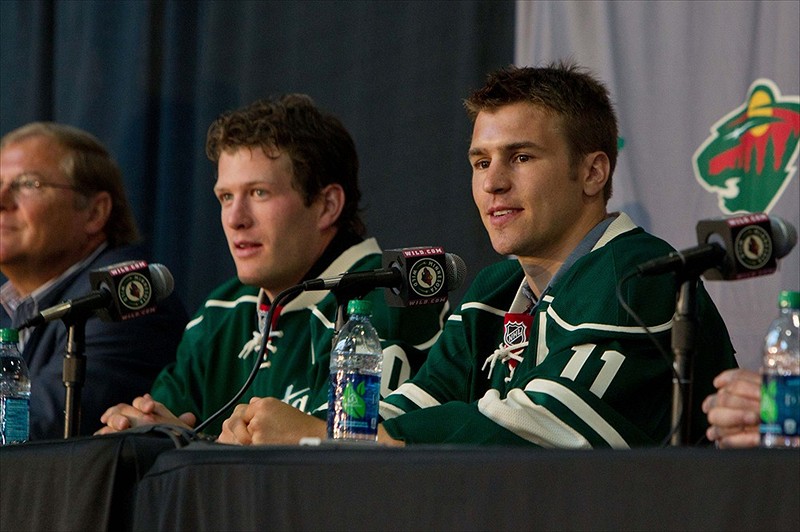 While Minnesota isn't in the upper echelon of the much tougher Western Conference, their 82 points as of this writing, has them sitting in a fairly stable playoff spot.  Meanwhile the Devils are sitting at 71 points and are on the outside looking in.  Desperately in need of someone to get hot and carry them on his back.
Whether or not you're in the camp that believed Parise was bound for home in St. Paul, you can't argue that he wouldn't have helped them push into the scatterbrained Eastern Conference playoff mix.
Before leaving #Devils, Zach Parise discussed return and getting Ryan Suter in fold with Martin Brodeur http://t.co/yvvolAym4X

— NJ.com Sports (@NJ_Sports) March 17, 2014
Sometimes the captaincy goes beyond the "C" on the sweater.  No offense to Bryce Salvador but there are times you need a captain and leader to carry you down the stretch.  Surely the Devils could use Parise's 23 markers but more importantly, something just below the "C."  The heart and soul of the Devils.