It's been well documented with all of the numbers that have been thrown out there during the 2012-13 NHL lockout that just about all parties involved lost. There were no winners.
There were a ton of criticisms out there especially toward the owners during much of the lockout. Many questioned if they were fighting for anyone outside of the bottom feeder teams. Much was said about markets that people felt Bettman and the owners shouldn't have been dragging out the CBA negotiations for. Phoenix was one franchise named. Columbus was another. Not many talked about the franchises that really deserved help from a new CBA though. They do exist and we'll outline them here.
These are hockey markets that in the past have proven to be successful. We'll be looking at these teams with the estimates of their income/and or losses per the most recent Forbes report on NHL business. The teams discussed either lost money over the term of the last CBA or came very close to it without much fault of their own.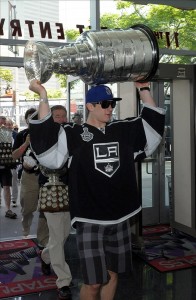 10. Los Angeles Kings
The Stanley Cup Champion Los Angeles Kings who impressed the heck out of all of us last season may have experienced a lot of glory on the ice, but off the ice they fought hard to meet their bottom line. The negative is the Kings stood to lose more than anyone else from the lockout damage. They should recover with time. It took a Stanley Cup run for the Kings to make an operating income of $1.8 million in 2011-12. The new CBA should ensure that the key cog in the NHL's Western expansion area stays competitive and intact in one of the world's biggest markets for years to come. They have proven to have support and they deserve it.
9. San Jose Sharks
The Sharks are a success story in western expansion as well. The Sharks also made money for a lot of years but ended up losing around $1 million in the final year of the NHL's most recent CBA with their player costs at around $66 million. The Sharks attendance has been outstanding for a market that everyone was unsure of in the beginning. They deserve some more financial security with the new CBA. They deserve to be able to spend and compete.
8. Minnesota Wild
When the North Stars left Minnesota because they couldn't secure a new building, everyone thought it was a travesty and a team needed to be brought back ASAP. Well, the Wild brought the NHL back to Minnesota. For many years the attendance was great and the revenues followed. However, years of losing and poor management have finally caught up to Minnesota. They have had some financially tough times in recent years. In 2011-12 they lost around $3.9 million with just 60 million in player expenses. We know this is a hockey market, and this area produces a lot of American hockey players. This is why they're a no brainer for our list. Minnesota needs to be viable, in the conversation and competing.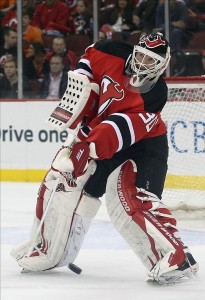 7. New Jersey Devils
This one will be a controversial pick among a lot of people, but not here. The Devils are a franchise with a ton of history. They have won 3 Stanley Cups, have had impeccable leadership by Lou Lamoriello for many years, and ice very strong teams annually. It was nice to finally see the Devils back in the green last season after they fell just short of a Stanley Cup. The Devils 2011-12 operating income was around 2.8 million with $66 million in player expenses. The Devils had been in the red for awhile. Hopefully their most recent run as well as their beautiful new arena and now a new CBA keeps the momentum going for the Devils. They deserve better.
6. Carolina Hurricanes
Carolina isn't a traditional hockey market. However, they have done a lot to prove they belong. This may be a controversial pick to some but I think a story was really told during the post-2005 lockout period. These fans are louder than other untraditional markets, more loyal and they have created their core down there. This tends to be a bandwagon market though. Outside of the core, when the Canes are winning their numbers look pretty good. When they're not, which they weren't last year, they can have ugly numbers like this: $9.4 million in losses on just $55 million of player expenses. Can't have that in a critical southern market. In a few years, the new CBA should show some visible help.
5. Washington Capitals
Washington for years was an up and down market, but they have bounced back in a big way in the Ovechkin era. Their attendance has been good pretty much every year since then. They have kept their salary high in order to compete with the best teams in the league, and ended up losing $1 million last year in 2011-12. This new CBA will definitely keep the franchise stable for the upcoming years, and should keep them at par with the big time US markets who they deserve to be in the mix with.
4. Colorado Avalanche
How the mighty have fallen. The Colorado Avalanche for a good period were the model franchise of the NHL. Team value isn't what it was, and neither is attendance (even in recent years where the Avs have made the playoffs, attendance was brutal). However, owner Stan Kroenke is a great businessman and his payroll was only at $54 million to post about a $4 million profit. The NHL needs Colorado to be one of the stronger markets again. Some of the best times for the league were back when this market was generating a lot of excitement in the West. The new CBA should bring further stability for them.
3. New York Islanders
The Islanders have had a lot of past success. They have a lot of tradition. They also have a dormant fan base. I believe that the fan base is there, possibly in hibernation. The second the team starts winning again I predict they'll all be back. They've been losing too long. I spent a lot of time in Long Island growing up and I know how much the Islanders mean to them. I don't think an extra 15 minutes on a train in 2015 (after relocating to Brooklyn) is going to stop Islanders fans from coming out if the team does turn things around. They need a new CBA to do so. Charles Wang is one of the most honorable owners in the league. He has pocketed more losses than any owner in the league and keeps fighting to make things better. He deserves the new CBA as a chance to help put his once great Isles back on the map. $16 million dollar losses like the ones incurred last year add up. The ship should be heading in the right direction soon.
2. St. Louis Blues
During the NHL's best times, the Blues were one of the most exciting markets out there. Jam packed buildings. Chris Pronger, Al MacInnis, and so many other great players. Featured on ESPN in premiere matchups with Detroit every year it seemed. It was a nice bounce back year last year and their attendance figures are very good. Hard to figure out how they lost $10 million last year on $55 million in player expenses. This must be turned around. There are more issues here we aren't seeing beyond the CBA. But the CBA will help.
1. Buffalo Sabres
The Buffalo Sabres are a prime example and probably the reason I wrote this article. Buffalo has always been a great hockey market. Located just minutes from the Canadian border, with the brisk cold air hitting your face and the local hockey games all over the place, this market should not be struggling. However, they have lost a lot of money in recent years. One huge advantage they have is new owner Terry Pegula. Pegula's wealth is great and he has vowed to spend and compete every year. However, Pegula's Sabres lost $10 million last year but had $70 million in player expenses. Buffalo looks to be a team that may benefit the most from this new CBA. If you've ever been to a game in Buffalo, you'll know that they deserve it possibly more than anywhere else. With new ownership, a nice arena, and a new CBA, all of the sudden the future is looking quite bright in snowy Buffalo.
Besides the teams listed, obviously the CBA in the long run will be of great benefit to the other smaller markets out there. The Ottawa's, the Winnipeg's, the Edmonton's. New arena, old arena, whatever. It will keep those markets stable. Winnipeg's small arena was a concern but they broke into the league with an over $13 million operating income last year. We should really see their strength continue over the term of this CBA.
While the new CBA includes a 50/50 split in hockey related revenue between the players and owners, it will take time for the change to filter back to the owners. The owners are paying $300 million outside of the system to "make whole" regarding the players existing contracts. If you're a fan of the teams listed above, don't panic if you don't see gigantic changes this season. By year 5 of the CBA, we should really know how much help has been provided by the changes.
While the two sides took a lot of heat for all of the drama that occurred during these CBA negotiations, it's all over now. We have to try to take what good we can out of what the CBA has given us. Sure they could have been at this road faster, but what's done is done. And hopefully 10 years from now we'll be writing an article about how all of the teams mentioned above have turned the corner and the NHL will be more successful than ever. Time will tell. Game on!
Justin Johnson is a Senior Correspondent and has been covering the Philadelphia Flyers for The Hockey Writers since the 2008-09 season. Justin has covered all levels of hockey across the United States and Canada. Justin is a graduate of Rider University in Lawrenceville, NJ and currently resides in Southern New Jersey.