The 2012 NHL Entry Draft took place from June 22nd to June 23rd at the Consol Energy Center in Pittsburgh, Pennsylvania.
By The Numbers:
211 players selected by 30 NHL teams
7 rounds
48 players have played at least one game in the National Hockey League
11 players have played over 100 games in the National Hockey League
Nail Yakupov became the 3rd ever Russian-born player to be selected 1st overall in an NHL Entry Draft
1 player has accumulated over 100 NHL points in his career
232 minutes – With 323 NHL penalty minutes, Tom Wilson has registered 232 more penalty minutes than any other player from the draft
Taking a closer look at the top 3 picks of the 2012 NHL Entry Draft:
1) Nail Yakupov [RW], Edmonton Oilers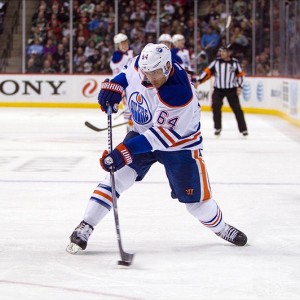 In 2012, Nail Yakupov became the 3rd ever Russian-born player to be selected 1st overall in the NHL Entry Draft. With Ilya Kovalchuk (2001) and Alexander Ovechkin (2004) being the two others, Yakupov has had some pretty big shoes to fill. Being drafted 1st overall comes with high expectations as it is. Being drafted 1st overall as a Russian-born player adds some extra pressure to the mix for a young player. Perhaps these two factors have contributed to the struggles of Nail Yakupov in the early stages of his career. Regardless, Yakupov has failed to develop into a well-rounded player on the ice thus far. The talent is there. Nail Yakupov is a young player with a wicked shot and exceptional speed on the wing. And let's not forget that he leads the entire 2012 draft class in goals with 44. Although often regarded as a player who possesses immense offensive abilities, Yakupov has yet to fully understand the defensive side of the game at the NHL level. Yakupov had a decent rookie season, scoring 31 points in 48 games. His lack of defensive prowess was especially exposed in his second and third seasons in the NHL, resulting in a plus/minus of minus-68 in 244 games over the course of those two seasons. Say what you want about the accuracy of the plus/minus statistic, but minus-68 is no accident here. On the positive side, Yakupov has started the 2015-2016 NHL campaign with four points in six games and has a relative CF% of 4.9 thus far, suggesting that Nail is perhaps outplaying some of his Edmonton Oiler counterparts. Currently playing out the first year of his two-year bridge deal with Edmonton, Yakupov is at a crucial stage in his young career. Yakupov was recently placed onto a line with rookie centreman Connor McDavid and the two have gelled nicely while playing together. Although the sample size is small, possibly playing out the season next to Connor McDavid may be the boost Yakupov needs to have a really good year.
2) Ryan Murray [D], Columbus Blue Jackets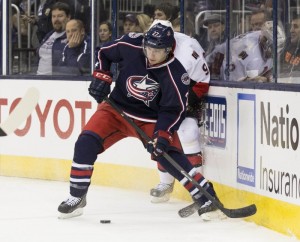 Drafted 2nd overall by the Columbus Blue Jackets, Ryan Murray's career has been highlighted more by injury than success so far. A talented defenceman, Ryan Murray has struggled mightily with staying healthy. Injuring his shoulder in November of 2012, Murray was limited to playing only 66 games for Columbus in his rookie season. A major injury to Murray's knee, along with a subsequent ankle injury soon after, kept him out of the Blue Jacket's lineup for all but 12 games in the 2014-2015 NHL season. Starting out this season on a struggling 0-6-0 Columbus team, Murray's main focus is staying healthy and in the lineup for a full NHL season. It is still difficult to predict how Murray's career will turn out. It is possible that his injuries are behind him and he is on the path to a long, successful NHL career. It is also possible that the significant injuries to Murray's shoulder and knee could linger and therefore affect his performance moving forward. Murray has been averaging almost 21 minutes of ice time per game in Columbus' first six games this season and can be found on the Blue Jackets' top powerplay unit. Ryan Murray currently ranks 5th among defencemen in PP TOI. Here is Ryan Murray's first NHL goal, scored against the Maple Leafs in 2013, on the powerplay. Murray has only scored 5 goals in his NHL career.
https://youtu.be/4YgZsKYZP2I
3) Alex Galchenyuk [C], Montreal Canadiens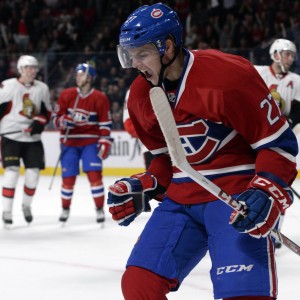 The 3rd overall pick in 2012 has been a relatively effective player for the Montreal Canadiens in his first three NHL seasons. Before being drafted #3 by Montreal, many were not sure where exactly Galchenyuk fit into the draft order. Many had projected him being taken outside of the top three that year. The NHL's official Central Scouting Rankings had him at #4. TSN's Bob Mackenzie had him being taken at #5. A key contributor to the varying opinions with regard to his draft order was a significant knee injury that Galchenyuk suffered (in an exhibition game, of all things) in September of 2011, which restricted him to playing in only two regular season games for Sarnia that year. Missing basically the entire OHL season in the year preceding his NHL draft eligibility left a sense uncertainty for teams looking to select Galchenyuk. Drafted as a centreman, Alex Galchenyuk has only assumed the full-time role of centre on the Canadiens this season. He has done well in his role at centre thus far, scoring five points in six games playing alongside Lars Eller and Alexander Semin. In his six games at centre this season, Alex Galchenyuk possesses a CF% of 59.1 and a relative CF% of 5.9, which are both quite impressive statistics. Mind you, with a 108.6 PDO, it would be safe to assume that his corsi numbers will not remain this high throughout the season. Even so, it seems as if the move to centre for Galchenyuk is working out for the better of the team and the player. It's a long season and we're still early in the season, but it is very possible that Alex Galchenyuk establishes himself as an elite player in the NHL this year. And time will tell, but it is looking as if Alex Galchenyuk will live up to the high expectations that come along with being a top three selection in the draft. Galchenyuk is already leading the entire 2012 draft class in points and is the only player from the draft to have accumulated over 100 points in the NHL. Here's his first goal of the 2015-2016 campaign: