Team Finland and the hosts Team Canada played a pretournament game on Monday night in Calgary Alberta, won by the Canadians 3-1.  With both teams meeting again on December 26 in Edmonton to open up the prestigious tournament, coaching staffs will make necessary adjustments and the systems we saw on Monday could be very different come Boxing Day with both teams having more tune up games.  Finland could be the biggest surprise of the tournament, in spite of having a very young roster.  Talented players currently part of NHL organizations such as Mikael Granlund (drafted 9th overall 2010 by the Minnesota Wild), Teemu Pulkkinen (111th overall 2010 by the Detroit Red Wings) and Joel Armia (16th overall 2011 by the Buffalo Sabres) will look to lead the team to its first medal in the tournament since 2006.  This year's Finnish entry is considered their most talented in years, and presents a very strong chance to end that drought; perhaps even upsetting Canada along the way.  The entire Finnish roster can be found here.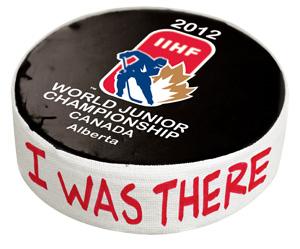 Coaching
Coaching the Finnish squad is Raimo Helminen.  Helminen was drafted 35th overall by the New York Rangers at the 1984 NHL Entry Draft; and in his rookie season in the NHL, 1985-86, he tallied 40 points in 66 games with the Rangers.  After stops in Minnesota and with the New York Islanders he returned to Europe, playing in Sweden for 6 years before playing for Ilves Tampere in Finland for 12 years, retiring after the 2007-08 season.  At his peak the center was a point per game player in Europe.  The main knock on Helminen is that he has never been the Head Coach of any high-level hockey team, although he served as an assistant to last year's Finnish entry.
Many Finnish fans have questioned some of his roster decisions, mainly not including forwards Teuvo Teravainen and Joel Mustonen, as well as Helminen's choice to go with a younger, less experienced roster.  Teravainen is considered a potential first round draft pick at this year's NHL Entry Draft, and has performed well for Finland in international competitions.  Mustonen is a draft pick of the New York Islanders and is seen as a solid two way player with a hard shot.  This year with Skelleftea of the Swedish Elite League Mustonen has 5 points in 18 games.
Goaltending
In goal the Fins will likely go with Sami Aittokallio, who was on the team last year and saw limited action.  Aittokallio, a Colorado Avalanche prospect, was considered by many to be the best goalie at their training camp this year.  He has a 0.911 save percentage with Ilves of the Finnish pro league SM-liiga.  Backing him up will be 2011 NHL Draft 49th overall selection and Los Angeles Kings prospect Christopher Gibson, one of just two CHL players on the team.  Gibson has struggled with inconsistency this year, with a save percentage below 0.900 and has a tendency to let in soft goals.  Aittokallio should play a majority of the minutes.
Defencemen
The defencemen for Finland a younger group than most.  There are three 1994 birthdays on the blueline for the team, compared to none for Team Canada.  Olli Maatta is perhaps the most recognizable name, suiting up with the London Knights of the OHL this season and a likely first round draft pick at this year's NHL Entry Draft.  Maatta is a two way threat and has 17 points with the Knights this season.  He has a huge opportunity to increase his draft stock with a strong performance on the big stage.  The rest of the defencemen are considered defence-first, with St. Louis Blues prospect Jani Hakanpaa providing a heavy point shot.  Rasmus Ristolainen could be a first round pick in 2013.  The Finnish defence is a young but capable group that should provide Finland with a competitive team both this year and years to come.  Expect them to be very conservative and take few chances up ice.  There is no pure offensive defenceman in the group.
Forwards
This group is highlighted by captain and Minnesota Wild 9th overall selection of 2010 Mikael Granlund, whose pure skill is perhaps unmatched by no other at this tournament.  He has put up 38 points in 30 games in the SM-liiga this season, ranking amongst the league leaders in points, and will be competing for a spot with the Wild at next year's training camp.  His brother Markus, a Calgary Flames prospect, will likely play a secondary scoring role.  The Granlund brothers, Joel Armia, Alexander Ruuttu and Teemu Pulkkinen should shoulder a majority of the offensive workload.  This is a group that is perhaps even better than Canada's current crop of forwards, and should be a force to be reckoned with.  Aleksander Barkov, at just 16 years old, is one of the youngest players at the tournament.  In Tappara of SM-liiga this season he has tallied 12 points in 21 games.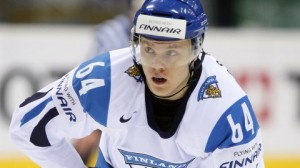 Overall this Finnish team is the most talented a team they've had in years.  They play in a tough group that features perennial contenders Canada and the United States, however they have the offense and goaltending to compete against any team.  Granlund is one of the only true gamebreakers this year, and his pure skill and talent is the best the tournament has to offer.  I feel that on Boxing Day the Finnish team will shock the Canadians on home soil, winning the game 4-3.  Overall I think they will surprise everyone at the tournament and win a bronze medal.  This is a team with tremendous upside and will provide fans with plenty of highlights.
The 2012 WJC is coming to THW.  Chris Ralph and myself have full media access to all games, both round robin and medal round.  We will bring exclusive player interviews and stories to THW.
Follow Salim Valji on Twitter for the latest WJC updates
Like Salim Valji on FaceBook to join in on the WJC debate.