The 2013-14 NHL season is less than two weeks away, so it's time to unleash some predictions for every team in the NHL's Eastern Conference.
Atlantic Division
Boston Bruins (2013 Record: 28-14-5, 2nd Northeast)
The Boston Bruins run at a second Stanley Cup in three seasons fell short as the Chicago Blackhawks ousted their hopes in a tight, six game series. Key offseason acquisitions of Loui Eriksson and Jarome Iginla will only make them stronger. They shouldn't have much trouble having similar success in 2013-14.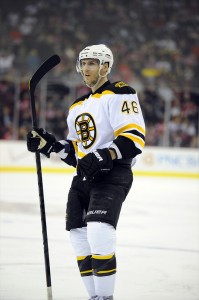 Prediction: 50-22-10, 110 points, 1st in Atlantic, No. 2 seed in the conference
Detroit Red Wings (2013 Record: 24-16-8, 3rd, Central)
The Red Wings won't have to travel nearly as far the majority of their games against teams along the east coast. Pavel Datsyuk and Henrik Zetterberg still prove to be elite talents in this league. Don't forget they retained Daniel Cleary and were able to sign Daniel Alfredsson. They will go as far as goaltender Jimmy Howard will take them.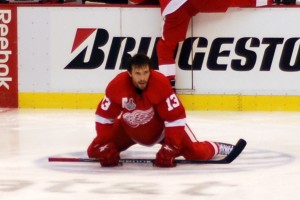 Prediction: 46-25-11, 103 points, 2nd in Atlantic, No. 4 seed in the conference
Montreal Canadiens (2013 Record: 29-14-5, 1st Northeast)
The biggest question mark for this Canadiens team is goaltending. Some may wonder why they ever cut ties with Jaroslav Halak. Carey Price was shaken up in the playoffs as Montreal's surprising 2013 campaign was cut short by the Ottawa Senators in the first round of the Stanley Cup Playoffs. If Price can stand tall between the pipes, the Canadiens young team will have similar success.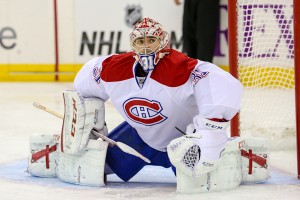 Prediction: 42-30-10, 94 points, 3rd in Atlantic, No. 6 seed in the conference
Toronto Maple Leafs (2013 Record: 26-17-5, 3rd Northeast)
Toronto finally gave their fans something to cheer about by making the playoffs last season. It looked as if they would have even more to cheer about with a cozy 4-1 lead in the third period of Game 7 of the opening round of the playoffs in Boston. The Bruins miraculously scored four unanswered goals to shock the world and advance to the next round and eventually the Stanley Cup Finals. This Maple Leafs team is big and physical. It gets even bigger with the addition of David Clarkson. Who knows what would've happened had they held on to their lead. I expect a big rebound performance this year with better results in Toronto.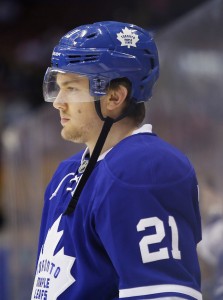 Prediction: 42-31-9, 93 points, 4th in Atlantic, No. 7 seed in the conference
Ottawa Senators (2013 Record: 25-17-6, 4th Northeast)
Jason Spezza will get to show off his leadership skills with long-time captain Daniel Alfredsson in Detroit. Erik Karlsson will protect his achilles and if the two can stay healthy, this big, physical team in Ottawa will make another postseason appearance. They will look to rebound from getting embarrassed by the Penguins in the second round of last year's playoffs.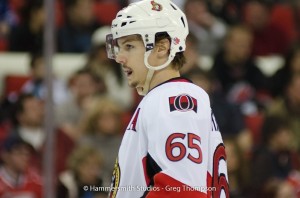 Prediction: 44-33-5, 93 points, 5th in Atlantic, No. 8 seed in the conference
Tampa Bay Lightning (2013 Record: 18-26-4, 4th Southeast)
The Lightning have two of the most explosive offensive players the NHL has to offer in Steven Stamkos and Martin St. Louis, but there is not enough depth on the team to get them into the postseason. The negative effects of Vincent Lecalvier's absence will be felt, and the Lightning will miss the playoffs for a third straight season.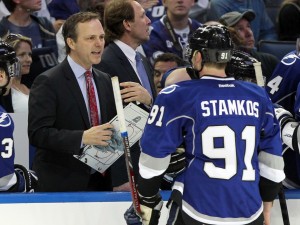 Prediction: 40-38-4, 84 points, 6th in Atlantic, no playoff appearance
Buffalo Sabres (2013 Record: 21-21-6, 5th Northeast)
The Sabres were the lone team in the Northeast division to not earn a playoff spot in 2013. While they won't be the lone team in the division to do so this year, they still won't see postseason action unless their players are watching from their couches. Goalie Ryan Miller is in full regression and there isn't enough talent on the team to compete in the Eastern Conference.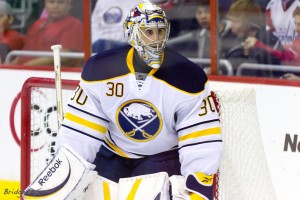 Prediction: 36-37-9, 81 points, 7th in Atlantic, no playoff appearance 
Florida Panthers (2013 Record: 15-27-6, 5th Southeast)
Talk about a team lacking talent. The Panthers have so many question marks heading into 2013-14, not even Jeeves could answer them. Maybe a fortune teller could, but unfortunately I do not own one. They were lucky enough to land the No. 2 pick in the 2013 NHL Draft, but dropped a lot of jaws by taking center Aleksander Barkov over guys like Jonathan Drouin and Seth Jones. It's known that there is no depth at center and their best player for the last decade, Stephen Weiss, is now a Red Wing. This is a team that won their division in the 2011-12 season and followed it up as the worst team in the Eastern Conference. It seems as if the Panthers have been in rebuilding mode for the past decade.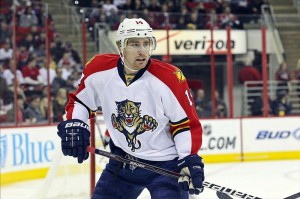 Prediction: 29-44-9, 67 points, 8th in Atlantic, no playoff appearance 
Metropolitan Division
Pittsburgh Penguins (2013 Record: 36-12-0, 1st Atlantic)
It's no secret that the Penguins can win during the regular season. What's in question is their ability to win in the playoffs and their goaltender's ability to handle postseason pressure. As long as Sidney Crosby and Evgeni Malkin can stay healthy all year (which might be asking too much) the Penguins should cruise through their conference in similar fashion to what they did last year.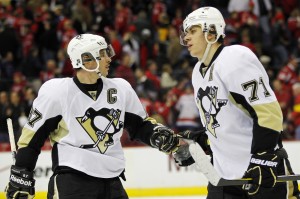 Prediction: 55-24-3, 113 points, 1st in Metropolitan, No. 1 seed in the conference 
New York Rangers (2013 Record: 26-18-4, 2nd Atlantic)
I love the Rangers decision to bring in Alain Vigneault. I'm not a huge fan of the way John Tortarella handled one of the leagues most talented teams on paper. Vigneault will figure out a way to get this team clicking offensively and potentially make a Stanley Cup run in 2013-14.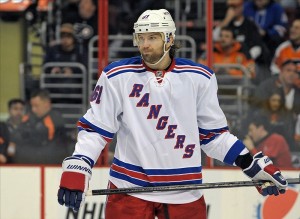 Prediction: 50-27-5, 105 points, 2nd in Metropolitan, No. 3 seed in the conference
Washington Capitals (2013 Record: 27-18-3, 1st Southeast)
I like the addition of Mikhail Grabovski, but that was really the only move the Capitals made this offseason aside from cutting ties with Mike Ribeiro, Jeff Schultz, and Matt Hendricks. Braden Holtby will get stronger this year and the team will go as far as he takes them. That Ovechkin guy is only going to get better under his bench boss Adam Oates who has restored the three-time league MVP's confidence. There is plenty of talent in D.C. and the same question is asked every season: Is this the year?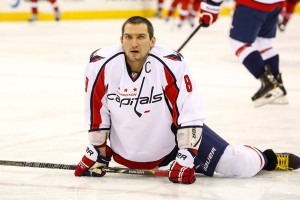 Prediction: 42-29-11, 95 points, 3rd in Metropolitan, No. 5 seed in the conference
Columbus Blue Jackets (2013 Record: 24-17-7, 4th Central)
Columbus went from one of the worst NHL franchises to the surprise of 2013. They should have an easier time winning games in the Eastern Conference while not having as much traveling distance, but it's not going to be enough to get them past the elite teams. Marian Gaborik and Sergei Bobrovsky are great for the team, and this is certainly a team that is on the rise. But they aren't quite there yet.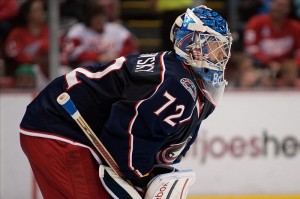 Prediction: 40-30-12, 92 points, 4th in Metropolitan, no playoff appearance
Carolina Hurricanes (2013 Record: 19-25-4, 3rd Southeast)
At the midway points of 2013's abbreviated season, all was looking great for the Hurricanes. They had a comfortable lead in their division and the newly acquired weapons were clicking. Once Cam Ward went down and the tables turned to Justin Peters, the team lost it's confidence and tanked the rest of the year. If Ward stays healthy all year and can play how he played when he led the Canes to the Cup, Carolina could once again make a playoff push. That's a BIG if though.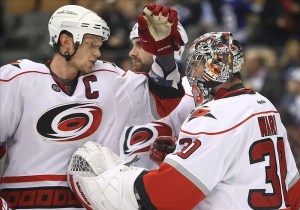 Prediction: 38-32-12, 90 points, 5th in Metropolitan, no playoff appearance
New York Islanders (2013 Record: 24-17-7, 3rd Atlantic)
The addition of Detroit to the conference will leave the Islanders one of the odd teams out of the playoffs. While John Tavares is a rising star in this league, there just is not enough of a solid supporting cast to get the Islanders back to postseason glory.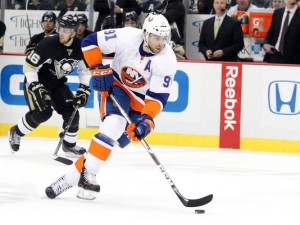 Prediction: 38-33-11, 89 points, 6th in Metropolitan, no playoff appearance
Philadelphia Flyers (2013 Record: 23-22-3, 4th Atlantic)
The additions of Vincent Lecalvier and Mark Streit should help the team. Vinny is an upgrade from Danny Briere who is now a Montreal Canadien. Unfortunately, questions in net and on the rest of the blue line have yet to get answered. Maybe we have the answer, the Flyers will struggle this year.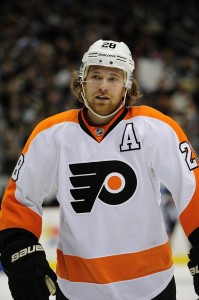 Prediction: 37-35-10, 84 points, 7th in Metropolitan, no playoff appearance
New Jersey Devils (2013 Record: 19-19-10, 5th Atlantic)
This is not the Devils team that made the Stanley Cup finals two seasons ago. They are far from it. With Ilya Kovalchuk taking his talents to Russia and David Clarkson now a Maple Leaf, there isn't too much in New Jersey for Devils fans to be excited about. At least they still have Martin Brodeur?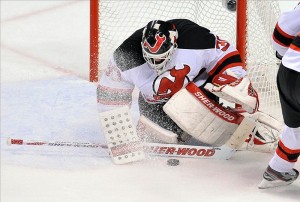 Prediction: 27-40-15, 69 points, 8th in Metropolitan, no playoff appearance