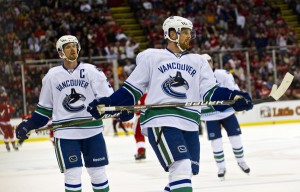 After striking Gold in the 2006 Olympic Games, Sweden was considered one of the favorites to come out on top once again in 2010. Unfortunately, they disappointed — finishing in just 5th place and failing to medal in the Vancouver Games. With many holdovers from their 2006 glory, most notably reigning Vezina Trophy winning goaltender Henrik Lundqvist and the Sedin twins, combined with an influx of young talent, the Swedes will be picked by many hockey pundits to come out on top once again in the Sochi Olympics of 2014.
Goaltending
Starter: Henrik Lundqvist
Back-Up 1: Viktor Fasth
Back-Up 2: Johan Hedberg
Henrik Lundqvist was arguably the biggest reason the Swedes took home the gold in 2006, absolutely sparkling between the pipes for the entire tournament. In the ensuing near-decade, he has only gotten better. Last season was the best of his career, as Lundqvist took home the Vezina Trophy and took his New York Rangers to within two games of the Stanley Cup Finals. There are those who would say King Henrik is the best goalie in the world right now.
Backing him up will be Viktor Fasth, a late-bloomer who has rocketed to rookie success with the Anaheim Ducks this season. Fasth oozes upside and was rewarded with a contract extension by an Anaheim franchise which believes heavily in his potential. Johan Hedberg cannot match the talent level of some of the other Swedish netminders, notably Nicklas Backstrom and Anders Lindback, but is a career back-up used to the role. Hedberg is loved by every locker room he plays in and has almost two decades of professional experience, making him perfect for the seldom-used role of second Olympic back-up goalie.
Grade: A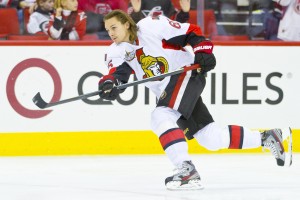 Defense:
D1: Erik Karlsson – Niklas Kronwall
D2: Alexander Edler – Oliver Ekman-Larsson
D3: Tobias Enstrom – Niklas Hjalmarsson
Spare: Victor Hedman
Despite his unfortunate season-ending achilles injury, Erik Karlsson is fully expected to be 100% healthy by the outset of next season, long before the Olympics begin. Karlsson is quite simply the most electrifying offensive defenseman the NHL has seen in years, a threat to break an end-to-end rush every time he touches the puck. Kronwall will make his perfect partner, the thunder to Karlsson's lightning. One of the hardest hitters in the NHL with a cannon-like slap-shot, Kronwall has rose to prominence on the Red Wings this season in the wake of the legendary Red Wing and Swede Nicklas Lidstrom's retirement.
Sweden's second pairing matches an established two-way force in Vancouver's Alex Edler alongside a steadily emerging one in Phoenix's Oliver Ekman-Larsson. The underrated offensive dynamo Tobias Enstrom regularly lights up score-sheets for the Winnipeg Jets, and Chicago's stalwart shut-down rearguard Nicklas Hjalmarsson will allow him to pinch in offensively at will. Tampa Bay's huge and fluid Victor Hedman gives the Swedes another solid option off the bench.
Grade B+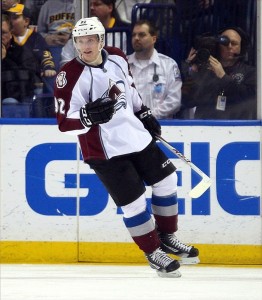 Forwards:
Line 1: C Henrik Sedin – LW Daniel Sedin – RW Loui Eriksson
Line 2: C Nicklas Backstrom – LW Henrik Zetterberg  – RW Johan Franzen
Line 3: C Alexander Steen – LW Gabriel Landeskog – RW Daniel Alfredsson (Captain)
Checking Line: C Patrik Berglund – LW Carl Hagelin – RW Mikael Samuelsson
Spares: C Markus Kruger, RW/LW Patric Hornqvist
The Sedin twins are truly sublime offensive talents, both annual threats to win the NHL MVP. The only criticism levied against them has been due to their inability to produce at their usual elite levels against elite defensemen in the latter stages of the NHL playoffs. This will have to change in Sochi if the Swedes are to medal. Normally paired with a physical winger like Alex Burrows in Vancouver, the Swedes lack that type of player on the right side. Dallas' underrated Loui Eriksson has the blinding speed to open up the ice for the Sedins' talents, and the finishing touch to cash in on them.
On the second line, Zetterberg and Franzen are both terrific offensive forces, accustomed to playing beside each other in Detroit. Normally the pivot for Alex Ovechkin in Washington, Nicklas Backstrom has the visionary passing skills to center an extremely talented second scoring line. The third line features Gabriel Landeskog, the next Swedish superstar forward. The lynch-pin the Colorado Avalanche are building their team around, Landeskog is a physical force with a sniper's shot, comparable to a young Jarome Iginla on the left side. What would a Swedish Olympic team be without Daniel Alfredsson? He has played in a mind-boggling four Olympic games from 1998 through 2010. Sochi will certainly be his final Olympics, but he is still a productive player and his leadership skills are unquestioned. Alex Steen is coming of age this season as a two-way force for the Cup-contending St. Louis Blues, and will make an excellent center for Landeskog and Alfredsson.
On the checking line, Carl Hagelin's blinding speed will be a dangerous weapon on the larger ice surface of Olympic play, and he has become an extremely responsible defensive player on the Rangers. Mikael Samuelsson offers a ton of big-game NHL experience and always solid two-way play, while Patrik Berglund also contributes fine play in all three zones for the St. Louis Blues.
Grade: B-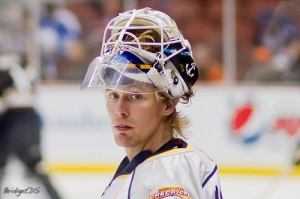 Why I Left Them Off/Put Them On:
Anders Lindback and Nicklas Backstrom offer more experience than Viktor Fasth and more talent than Johan Hedberg, but Fasth offers the highest talent level of the four and Hedberg the most experience. On Team Sweden, it should not be much of an issue as the all-world Henrik Lundqvist is certain to see all the action in every big game.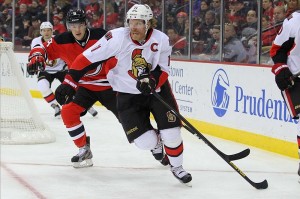 Prediction: 4th Place
The Swedes' greatest advantage in the Olympic games is Henrik Lundqvist. If he gets hot in Sochi, there is a great chance that Sweden could return to gold medal glory. Still, even with the Sedins and Zetterberg and Karlsson, they lack the top-to-bottom offensive skill of Canadians and Russians, as well as the speed, physicality and two-way acumen of the Americans. It would be shocking if Sweden misses the medal round, but it would not be shocking if they failed to medal.