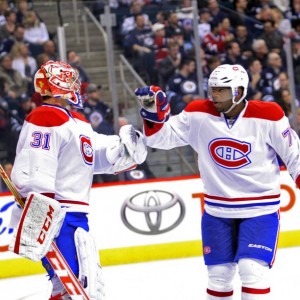 As all the Conn Smythe chatter heats up, maybe it's time to re-examine the Montreal Canadiens season with an eye on who deserves most valuable player honors on the Habs.
Granted, that might be to close to picking your favorite superhero character in the Sunday funnies. You'd be looking in the wrong place and be bound to laugh out loud once or twice, but that's not really the point.
The fact is there were a few Canadiens who were difference makers this year — just most of them made a difference for the worse. Here are the top five who did the opposite, ranked in order of how much they would deserve the award:
5. Carey Price
This selection may be interpreted as a joke due to how badly the Habs fared without last year's league MVP in the lineup in 2015-16. And while, yes, that is undeniably hilarious (in a sad sort of way), the fact is that Carey Price's stats in the games he got in were pretty good. OK, that's an understatement.
His .934 save percentage would have led the league and his 2.06 goals-against average placed him in a tie for second with Tampa Bay Lightning goalie Ben Bishop, behind Pittsburgh Penguins rookie Matt Murray (2.00), who played in 13 games instead of just the 12 Price started.
Damn small sample sizes.
Fine, so it's unlikely Price would have been able to keep his stats as great as they were over an entire season (even though he did just that last season). The main reason he's listed as low as he is on the list is the 12 games. He just didn't have a direct lasting impact on the team's season as a result.
4. Brendan Gallagher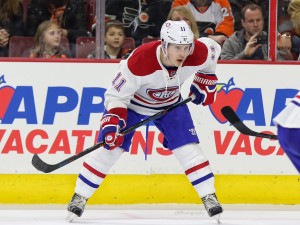 While in retrospect the Habs certainly did miss Price more than forward Brendan Gallagher when the two were injured, the latter did play in many more games — 53 total to be exact. It's maybe ironic that that number of games is both the single reason he placed higher than Price on this list, and why he was likely held back from placing higher.
As Guy Lafleur said, he's "the heart of the team."
There's no guarantee Gallagher would have put together a team MVP-caliber season had he played all 82 games, but he was pretty much on that pace. In addition to a team-high plus/minus +13, Gallagher scored 19 goals and added 21 assists. Over an entire season, those figures would have inflated to 29 and 32 respectively. That would have put him off the goal-scoring lead by just one and just three off the overall-points leader (64).
Would Gallagher's per-game clips have taken hits had he played more games? Considering when he first got injured in November he was on pace for 35 goals and 74 points, there's no question.
However, the real question that should be asked is would they have taken hits had he played more games and stayed healthy? Maybe, but so would he have taken hits, literally speaking. He would have taken those hits willingly too, just to get to the net, which is what Montreal lacked too often from game-to-game, especially the ones he wasn't playing.
3. P.K. Subban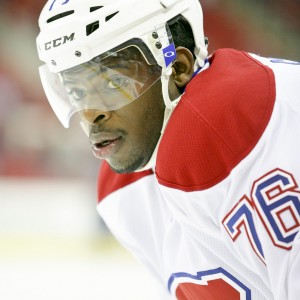 Arguably, Subban is only as high as he is on this list because of the 68 games he played, which is significantly more than the amounts with which Gallagher and Price clocked in.
By his statistical standards, Subban had an off-season with just six goals. However, that's just half the story, and ended up being the narrative many media outlets fed hockey fans in the lead-up to Team Canada's World Cup of Hockey roster announcement to try and justify the decision to leave him off.
His 45 assists actually tied his career high from last year, in 14 fewer games. In fact, over an 82-game season, he would have been on pace for a career high in points at 62. (dismissing the 38 he scored in 42 games in the lockout-shortened 2012-13 season).
While Subban's defensive deficiencies may be overstated by hockey pundits and people outside of Montreal (and sometimes people inside), he remains among the league's elite. And if Brent Burns can be nominated for the James Norris Memorial Trophy with 102 giveaways without much, if any, blowback, Subban deserves to at least have stayed in the discussion this season with his 106.
2. Alex Galchenyuk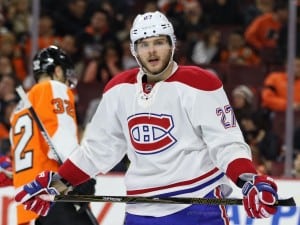 If only Alex Galchenyuk had played the entire season at center, maybe things would be different and he would be at No. 1 on this list. Hell, maybe a lot would be different in regard to the overall disaster that was Montreal's season.
All that's for certain is, after David Desharnais got injured and he was placed at center on the top line, his offense ignited with 11 goals and 17 points in his final 17 games of the season.
No one knows for sure just how much more he could have scored at center over an entire season — head coach Michel Therrien probably most of all, considering he publicly stood by his decision to only move him up permanently when he did. Because of that fact, we'll just have to be satisfied with the 30 he did notch, however inconsistently. He'll meanwhile have to be satisfied with placing second to his linemate, for now.
1. Max Pacioretty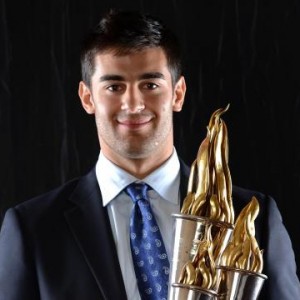 Like him or consider him a waste of the team's captaincy, for whatever reason, Max Pacioretty delivered this season. He co-led the team in goals (30) and led it outright in points (64).
His production did dip relative to past seasons, especially in the goal-scoring department, where he had previously been teetering on the verge of reaching 40. This season he needed three in his last two games just to get to 30.
However, look at it this way – he was the sixth highest scoring left winger in the league this past season.
That tied with Chicago Blackhawks forward Artemi Panarin, whom Habs fans most certainly would have loved to have on the team (and reportedly almost did). Ex-Chicago Blackhawks forward Brandon Saad, whom many Habs fans were likely envisioning as an offer-sheet target at around this time last year, had just one more.
So, that begs the question, if these guys are good enough to be Montreal Canadiens, why isn't Pacioretty all of a sudden?
From a production standpoint, Pacioretty gave it his all, with just a drop in his shooting percentage (i.e., luck) one of the main reasons for his drop in goals per 60 minutes. He even had one more shot on goal relative to last season, for the record. So, the notion that he wasn't trying or had a disappointing season is greatly flawed.
Considering the amount of flak he received when things started to go sideways, it's almost a miracle he didn't fall completely off the map — I mean actually go off the grid and go into hiding from the media. Instead, he showed up to work everyday and quietly put together a very respectable season.
Sure, ideally he would have been able to right the ship, but in many ways that would have been a greater miracle. He's just one man. A great hockey player, but one man. Those are the two main things people should remember about the Habs captain heading into next season.
You can be upset that he didn't score as much as expected, but the team as a whole didn't either. And, if that's more your thought process, however negative but admittedly justified it may be, think about it like this – no one was less bad at putting up points than Pacioretty. On a goal-starved team, that means something.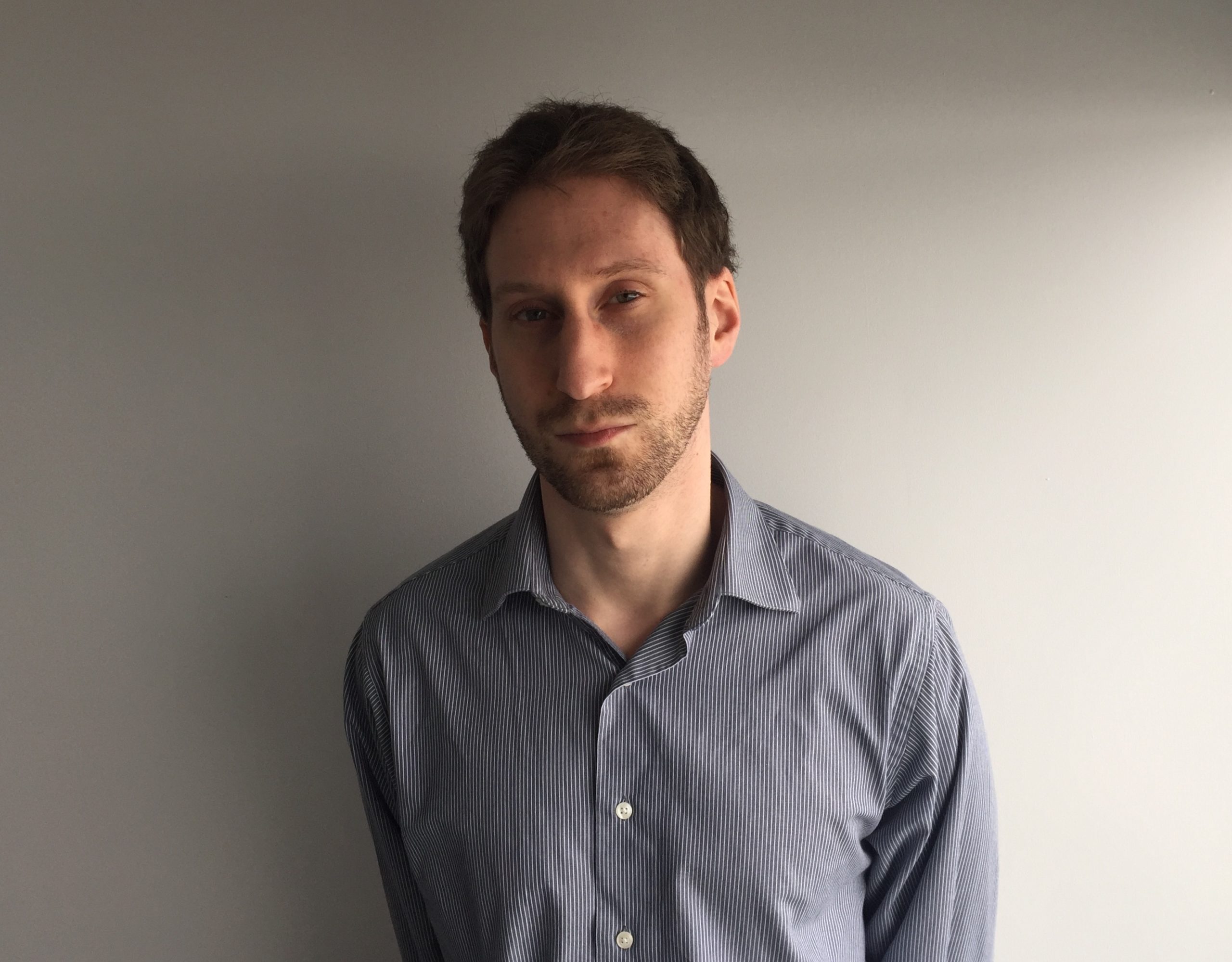 After 10 years of writing hockey, Ryan decided it was as good a time as any to actually join The Hockey Writers for the 2014-15 season. Having appeared as a guest on such programs as CBC Radio One's Daybreak, Ryan has also written for the Montreal Gazette and Bleacher Report and worked for the NHL itself and his hometown Montreal Canadiens. He currently writes about all things Habs for THW, with it being a career highlight for him to have covered the 2021 Stanley Cup Final as a credentialed member of the press.