Unfortunately, the Boston Bruins' season has come to a disappointing early end. Game 7, similar to games 5 and 6, was an emotional rollercoaster of a game. But at the end of the day, the team has no one to blame but themselves. 
Related: Bruins: Top 5 Moments From the 2022-23 Regular Season
In the immediate aftermath of the early exit, it's natural to look to where it went wrong, particularly after such a strong regular season. The four games they lost were easily the four worst games they have played all season. But even though it is difficult to think about right now, there are still some positives to take away from this series, along with the many negative ones. I narrowed them down to three major takeaways below.
Familiar Postseason Issues Appeared
This is their second first-round exit in a row. At this time last year, I wrote an article titled "Bruins Lacking Discipline & Finish in Game 2 Loss to Hurricanes." If I had to boil down my takeaways from this series as a whole, it would be that same issue. The Bruins lacked discipline and finish, and as a consequence, now head out to early summer.
As everyone knows, they went up three games to one in through the first four games of the series. After a terrible Game 2, where they were their own worst enemy and the Florida Panthers took full advantage of their mistakes, the team came back strong and disciplined in Game 3 and 4, even while missing Patrice Bergeron and David Krejci from the lineup. But by the time they took the ice for Game 5, that discipline was completely gone. 
The final three games were marked with numerous turnovers, an inability to hold a lead, and bad decision-making, all similar issues they had in their seven-game series last year against the Carolina Hurricanes. The big difference is that they are a much better team this year than last year after several aggressive and smart moves made by general manager Don Sweeney since then. They had the talent and the team to go far this year, but this was a team that looked defeated and like they were expecting to lose from the moment they got on the ice for Game 7, and it shows in the final result.
It wasn't just the players either who couldn't finish. There were several questionable coaching decisions in this series that I'm sure will be looked back on and dissected from all angles in the coming weeks. What it all boils down to is that when it mattered most, the Bruins could not finish, even when they had three opportunities to win this series and a championship-caliber roster.
Goaltending Was Below Par
I've mentioned in a previous article that the defense did no favors for Linus Ullmark when he was in net for the first six games, and they were only marginally better for Jeremy Swayman in Game 7. But even I, a goalie apologist to my core, believe that both goaltenders needed to be better in this series than they were.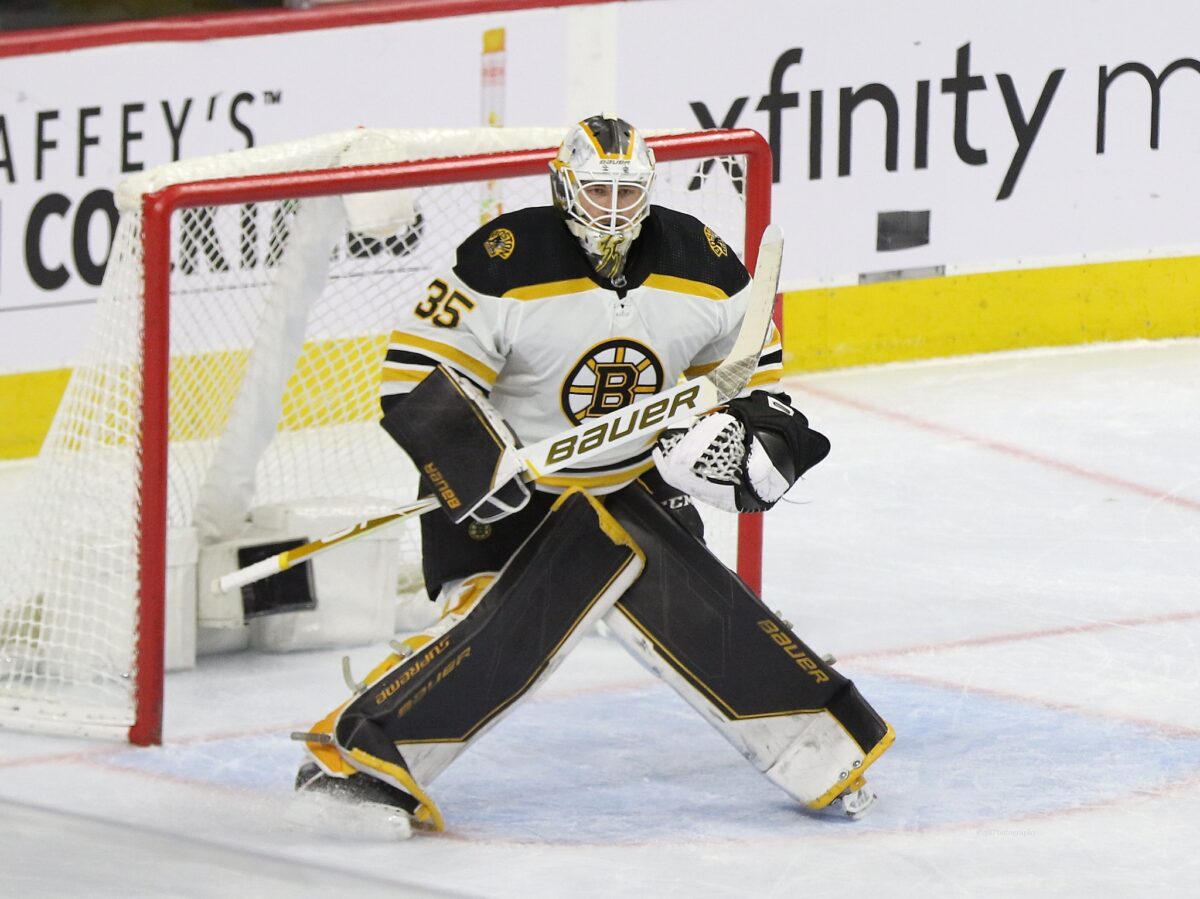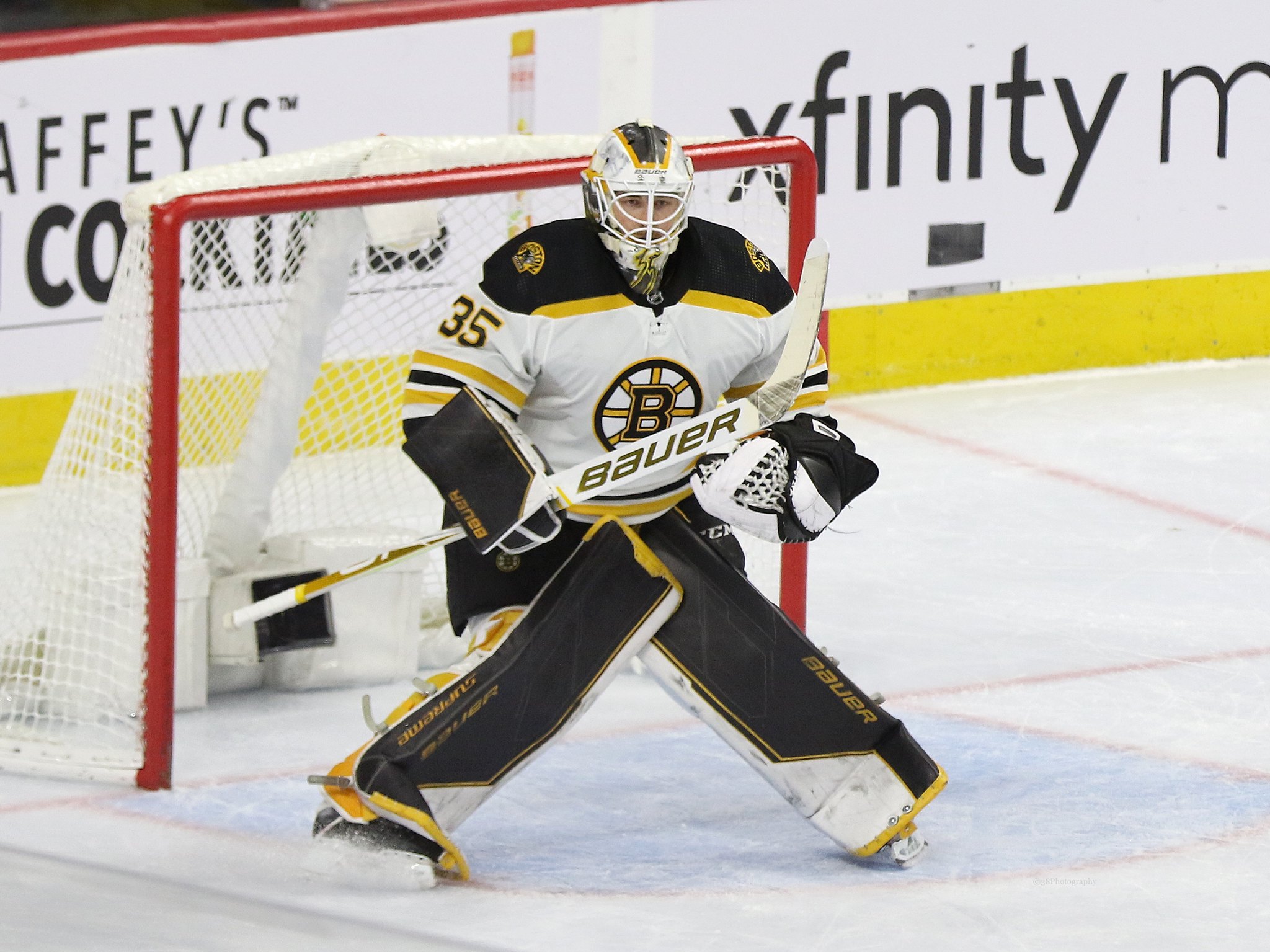 Ullmark was one of the best goaltenders of the regular season and should be a finalist for the Venza Trophy, but this series, he looked unsteady in between the pipes in a way we haven't seen since he first arrived in Boston. He did have an injury scare at the end of the regular season, and for all we know, that was affecting him more than we thought. Still, after a messy Game 5, where the Bruins managed to fight back to tie and go into overtime, his gaff that led to the Matthew Tkachuk goal definitely set the tone for the rest of the series. 
---
Latest News & Highlights
---
Swayman had a number of great saves, particularly in overtime when the team could not get anything going, but that goal he allowed in the first period of Game 7 should have been a save and certainly became a big difference-maker. I think most people believe he should have gone in as relief for Ullmark in Game 6, but who really knows if it would have made a difference. 
At the end of the day, as mentioned, the Bruins' biggest issue in this series were their own turnovers, mistakes, and an inability to finish, and unfortunately, the goaltending only exacerbated those issues.
The Offense Was There
It's been said all season, but the big difference between this Bruins' team and the past few years is that they finally had depth at the forward position. It showed clear as day in Games 3 and 4 as Charlie Coyle rose to the occasion of being the top center. Tyler Bertuzzi and David Pastrnak contributed five goals, and Brad Marchand showed why he is one of the best postseason players in Bruins' history. 
In addition, if there is anything positive to take away from this series is that the power play looked the best it has all year. If there was one area of weakness for the Bruins coming into the postseason, it was their powerplay. Throughout the regular season, they were honestly better at 5-on-5 than on the power play. Yet, it was the exact opposite of this series.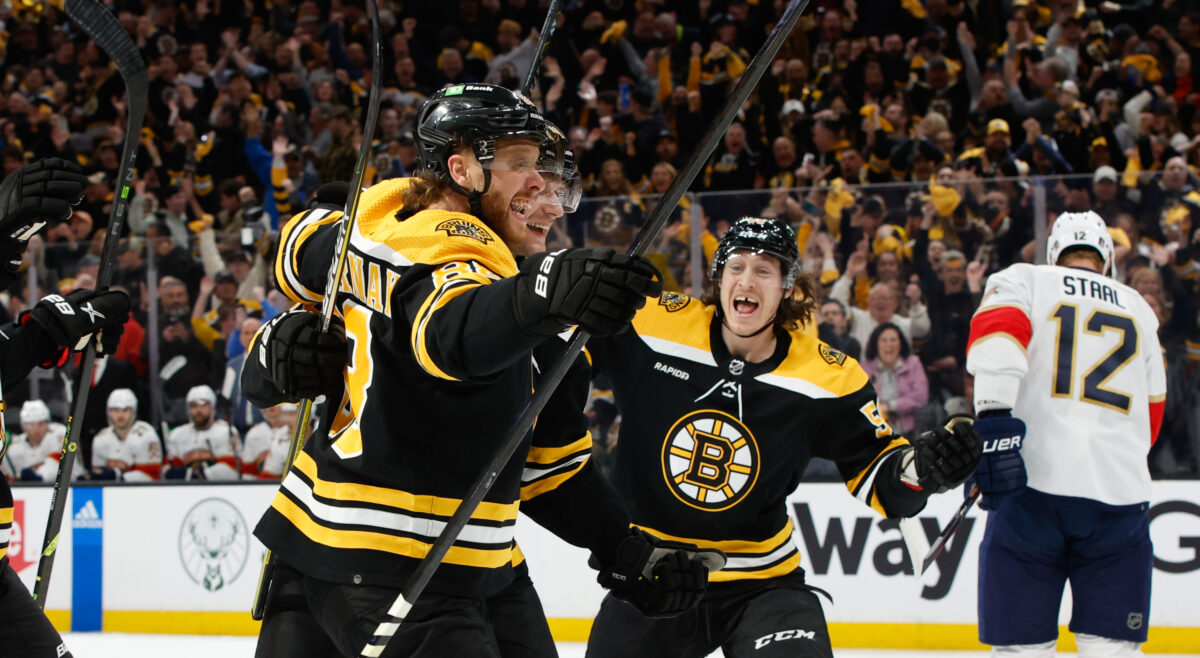 The goal-scoring was there in this series, and hopefully, the success they found in the power play is something they'll be able to carry over into next season. But even with the goals coming and point contributions from 17 different players, they could not win this series, which is even more frustrating. In past exits, they failed to generate consistent offense. In this series, they made mistake after mistake and shot themselves in the foot.
Onto the Offseason
All the kudos to the Panthers: they turned it around after a very rough Games 3 and 4 and played the final three games of the series like a team that knew they would win. They capitalized on the Bruins' mistakes and didn't make the same mental errors. They're also a much better team than their regular season record would lead you to believe. When all is said and done, they deserved to win that series. 
Related: Blame for Bruins' Playoff Collapse Spreads Deep in Locker Room
For the Bruins, they now have a very long and painful offseason ahead of them. It is unlikely they will be able to re-sign playoff hero Bertuzzi, who headlines a class of unrestricted free agents that includes Dmitry Orlov, David Krejci, Nick Foligno, and the captain, Patrice Bergeron. It is way too soon to determine if Krejci and Bergeron will return or retire, but it will be the biggest question on people's minds for the next several months. 
For the fans, keep an eye out on the most important dates of the offseason: the Entry Level Draft on June 28 – 29 and the start of free agency on July 1. Keep an eye out on The Hockey Writers throughout the offseason for Bruins content.