Zdeno Chara has not decided on whether or not he will be playing during the 2022-23 season. His agent, Matt Keator, told Matt Porter of the Boston Globe earlier this summer that the veteran would announce his decision this September (from 'How former Bruins goalie Tuukka Rask is enjoying himself in retirement,' The Boston Globe, 6/25/22). If the 45-year-old defenseman decides that he wants to play one last season, three teams seem like clear potential landing spots for him. Let's take a look at each of them now.
Boston Bruins
The Boston Bruins got the band back together when they inked Patrice Bergeron and old friend David Krejci to one-year contracts for the 2022-23 season. With this, one has to wonder if a reunion with Chara could be in the cards. Although he certainly wouldn't be the team's captain and play top-pairing minutes again if signed, he could be a decent depth addition. Furthermore, his physicality and vast experience in the NHL would be welcomed back with open arms.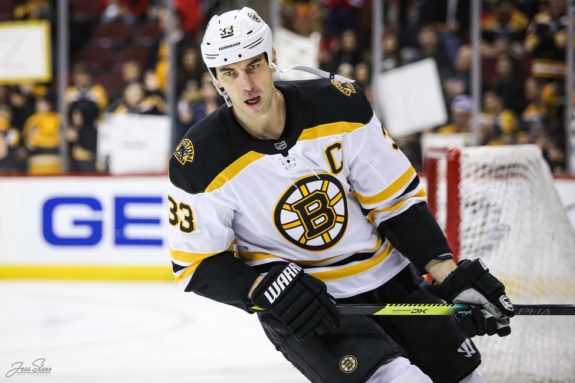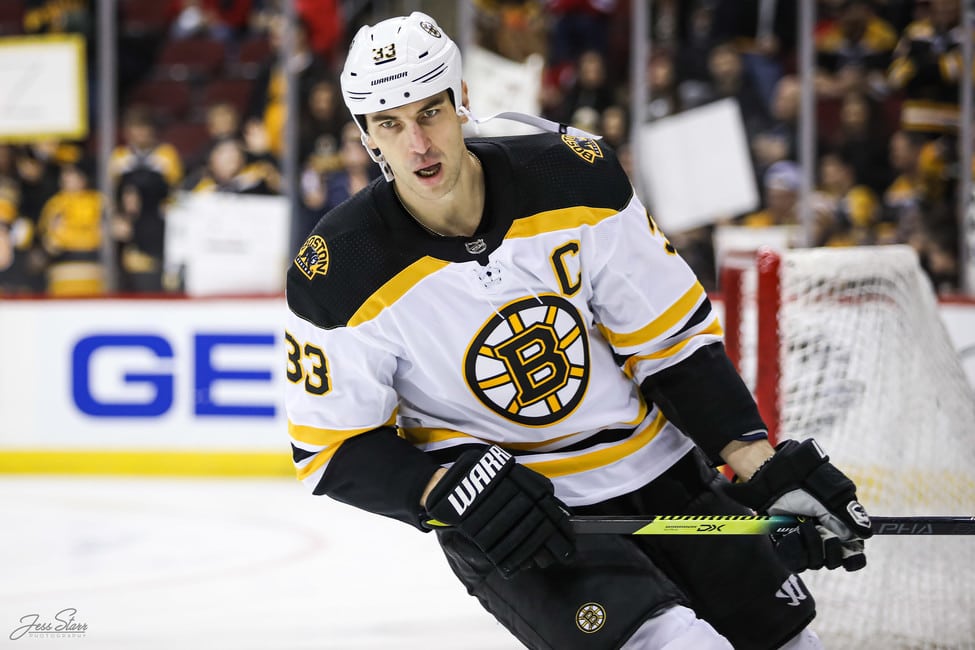 When looking at the Bruins' defensive group, it's fair to say that Chara still has enough left in the tank to compete for a spot on their bottom pair. However, it's also important to note that the Bruins will be over the salary cap when everyone is healthy. Thus, signing the future Hall of Famer to a one-way deal would require them to move some salary out. Trading Mike Reilly and his $3 million cap hit could be a way to make a reunion with Chara possible. Although he wouldn't replicate Reilly's offense, he would provide the Bruins with far more grit and overall toughness.

Yet, I'd also like to point out a scenario that would be far easier for the Bruins to pull off. If Chara elects to call it a career, general manager (GM) Don Sweeney should not hesitate to sign the 45-year-old to a one-day contract. He is such a massive figure in Bruins' history and deserves to retire as a part of the team because of it. Alas, it will be intriguing to see if a reunion of some kind happens between both parties.
New York Rangers
The New York Rangers took a massive step in the right direction last season and are heading into 2022-23 with major expectations because of it. In true underdog fashion, they made it to the Eastern Conference Final before falling to the Tampa Bay Lightning. They are now looking to build off of this excellent season and adding a Stanley Cup winner in Chara could be worthwhile.
Related: Zdeno Chara – 7 Cool Things About the Big Guy
Earlier this offseason, the Rangers moved fellow veteran defenseman Patrik Nemeth to the Arizona Coyotes in a cap dump trade. Although this was an entirely understandable decision by GM Chris Drury, it wouldn't be a bad thing to sign Chara to add more experience to their defensive group. This is especially true if they feel that Zac Jones, Nils Lundkvist, and Libor Hajek aren't ready to take on full-time NHL roles yet.
Heading into this season, the Rangers have just over $1 million of cap space to work with and no restricted free agents (RFA) left to sign. Thus, they have wiggle room to offer Chara a league-minimum contract if they wish to. It also doesn't hurt their chances that they are an East Coast team, as he has made it clear in the past that he only wishes to play close to his family at this point in his career.
New York Islanders
Chara spent this past season with the New York Islanders, and I wonder if this is something that both parties would be interested in exploring again. Overall, the 24-year veteran quietly ended up being a solid addition to their defensive group, as he had two goals and 14 points, along with a plus-8 rating, in 72 games last season. With that, he was still extremely physical, as his 85 penalty minutes and 125 hits show perfectly. It's hard to believe that GM Lou Lamoriello would be completely against bringing this element back to his lineup in 2022-23.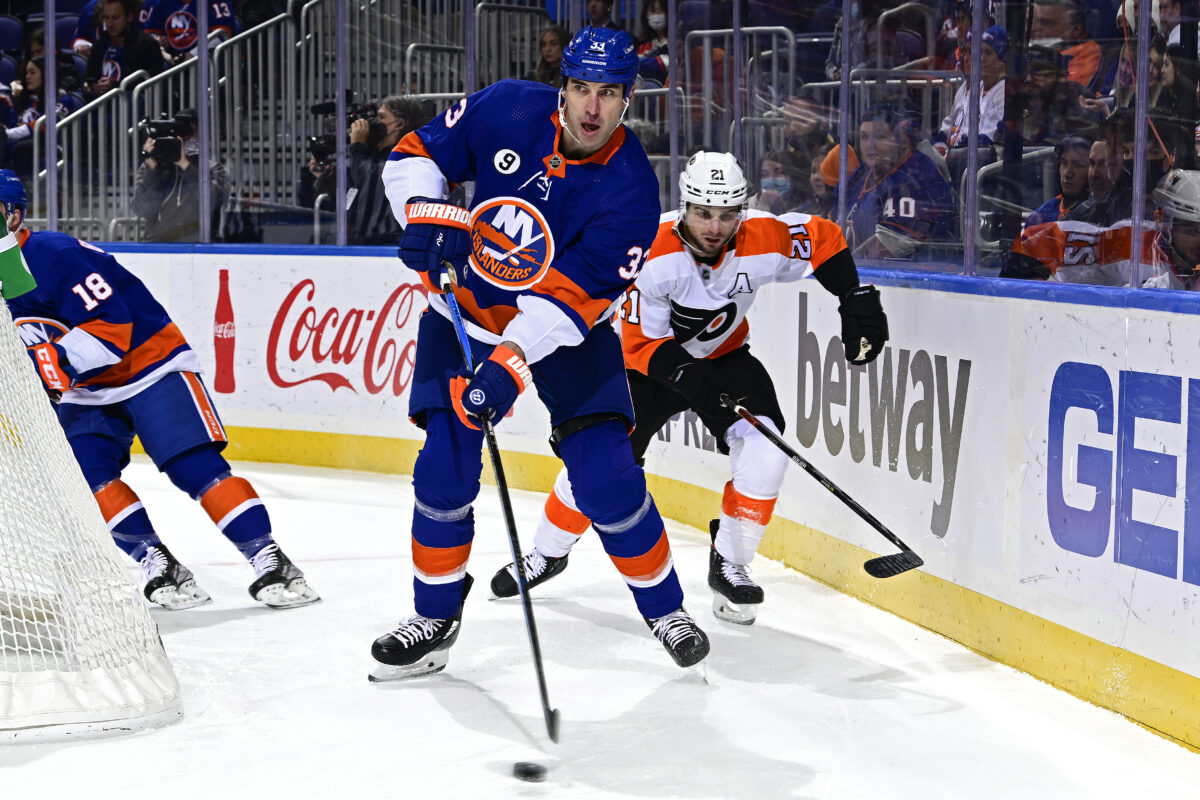 Although the Islanders acquired Alexander Romanov from the Montreal Canadiens this offseason, the left side of their defense remains questionable. Young defensemen Robin Salo and Sebastian Aho are options for their bottom pair, but it's hard to determine if either is ready for full-time roles. Thus, it wouldn't necessarily be a bad thing to sign Chara for one last season. At worst, he would be a serviceable depth defenseman if Salo and Aho prove to be ready.
Overall, if Chara elects to play one last season, it wouldn't be too surprising to see the Islanders be the team who lands him. They are who he last played for, and they have money to work with. Thus, I wouldn't count out a reunion between them for this upcoming season.
No matter what Chara's next move is, he has had himself a Hall of Fame-worthy career. In 1,680 career games between the Ottawa Senators, Washington Capitals, Bruins, and Islanders, he has 209 goals, 471 assists, and 680 points. With that, he notably won the James Norris Memorial Trophy in 2009 and was captain of the Bruins during their 2011 Stanley Cup win. Honestly, I'd love to see him sign with one of these teams and play a 25th season, but if he retires, it would have been an excellent career for the NHL's tallest player.
---
---