The Los Angeles Kings continue to surprise this season as they have quickly and quietly become a Stanley Cup threat out of the Western Conference. General manager (GM) Rob Blake continues to make bold in-season moves for the franchise, and look for the savvy executive to continue his tinkering ways this summer as changes will be coming in California.
Here's three Kings players who aren't expected back next season:
Sean Walker
The Kings have a surplus of defensemen and especially on the right side, leaving Sean Walker as a prime trade candidate this offseason.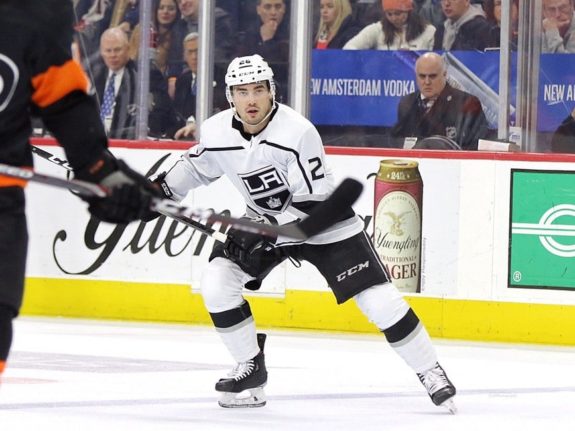 The 28-year-old blueliner is signed through next season at a reasonable cap hit of $2.6 million. He holds zero trade protection and can be moved at will. Walker has battled some injury concerns these past couple of seasons and in 2022-23, has recorded 11 points in 60 games. He's a great depth defenseman who can move up into a team's top four should an injury occur or if his performance indicates.
With the likes of blue-chip prospect Brandt Clarke on the way next season, and youngster Jordan Spence arriving this season, Walker is set up to be the odd man out once the offseason hits this summer. Add in the fact Mikey Anderson's contract extension begins in 2023-24, which will pay him $4.1 million annually, and the math isn't adding up at all for Walker. Look for Blake and the Kings to work out a trade, and it likely could come at the NHL Entry Draft.
Vladislav Gavrikov
When the Kings acquired Vladislav Gavrikov from the Columbus Blue Jackets, it was expected to be as a 'pure rental' and all signs continue to this being the case.
Considering the Kings are only projected to have $7.9 million in cap space to work with this upcoming summer, I wouldn't expect to see an extension signed by Gavrikov, who would be much wiser to hit the open market and cash in.
Of course, a very successful Stanley Cup Playoffs could change this and force Blake to move out someone else in order to keep Gavrikov in the mix, but this is something that's unlikely at this point. The 27-year-old defenseman has recorded four points in eight games so far for the Kings and has been very impressive on both sides of the puck. However, this is essentially a 'catch 22′ as all the Russian defender is doing, is pricing himself out of the Kings' resources next season and beyond.
Cal Petersen
The one time goaltender of the future/present for the Kings, Cal Petersen has been buried in the minors for most of the 2022-23 season and is expected to be shopped this summer at the NHL Entry Draft and into free agency.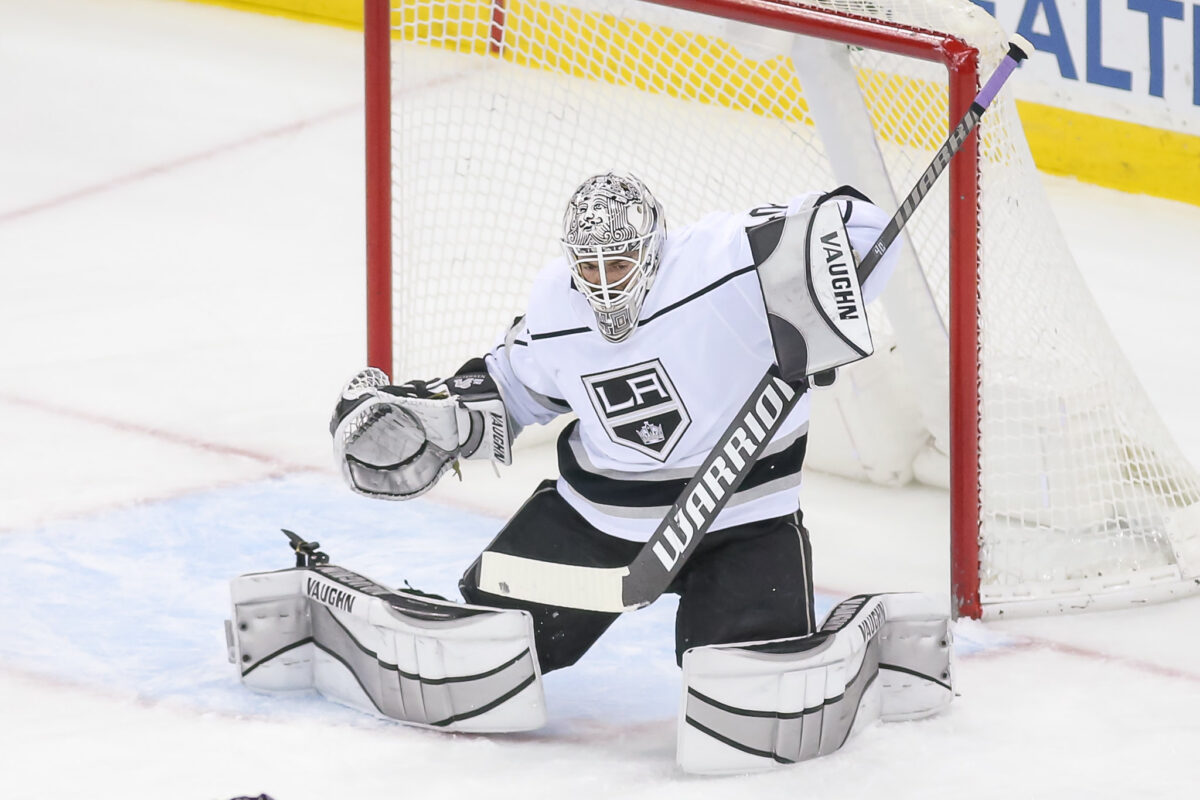 The 28-year-old has two seasons left on his contract, paying him $5 million annually. The Kings acquired Joonas Korpisalo in a recent trade and he's been lights out so far with his new club. Korpisalo is also 28 years old and is a pending unrestricted free agent. Early signs are pointing to a potential long-term extension, which will come in a lot cheaper than what Petersen is making against the cap.
Blake and the Kings will have to get creative in moving on from Petersen as they'll need to retain some of his remaining salary and add a trade sweetener to get another team to bite. The Ottawa Senators, Pittsburgh Penguins, and Edmonton Oilers are three teams to watch this upcoming summer when it comes to goalie transactions.
What about a swap of Petersen for Oilers netminder and former King, Jack Campbell? Campbell has been struggling in his first season in Edmonton and appears to be the backup heading into the Stanley Cup Playoffs. Would a goalie swap between the two clubs allow for both to hit the reset button?
Blake and the Kings have their work cut out for them this upcoming offseason as the team has plenty of holes to fill and not a ton of salary cap space to work with. Look for the team to be very active at the NHL Entry Draft and into free agency, with the likes of Walker and Petersen hitting the trade market and Gavrikov likely walking in free agency.