There's definitely changes coming to the Toronto Maple Leafs this offseason. Whether the core may or may not remain intact, there are definitely holes in the lineup that need to be filled.
According to Cap Friendly, the Maple Leafs have 10 unrestricted free agents with one restricted free agent that need contracts. How many of those players come back, remains to be seen. As a result, the team is going to have to look to its younger players to possibly step up and make a significant impact for the 2023-24 season. Even if it means having players graduate from the next level up, players like Pontus Holmberg and Bobby McMann had good stints when they were in the NHL.
Related: 5 Maple Leafs Who Won't Be Traded During 2023 Offseason
From players looking to solidify a spot to others trying move up in the lineup, here are three Maple Leafs who are poised to have a bigger role next season.
Knies in Top-6
Probably the most obvious pick, Matthew Knies has done nothing but exceed expectations since making the jump from the NCAA to the NHL. With every single game– regular season or playoffs– he got more comfortable and continued to play to his strengths no matter where he was in the lineup.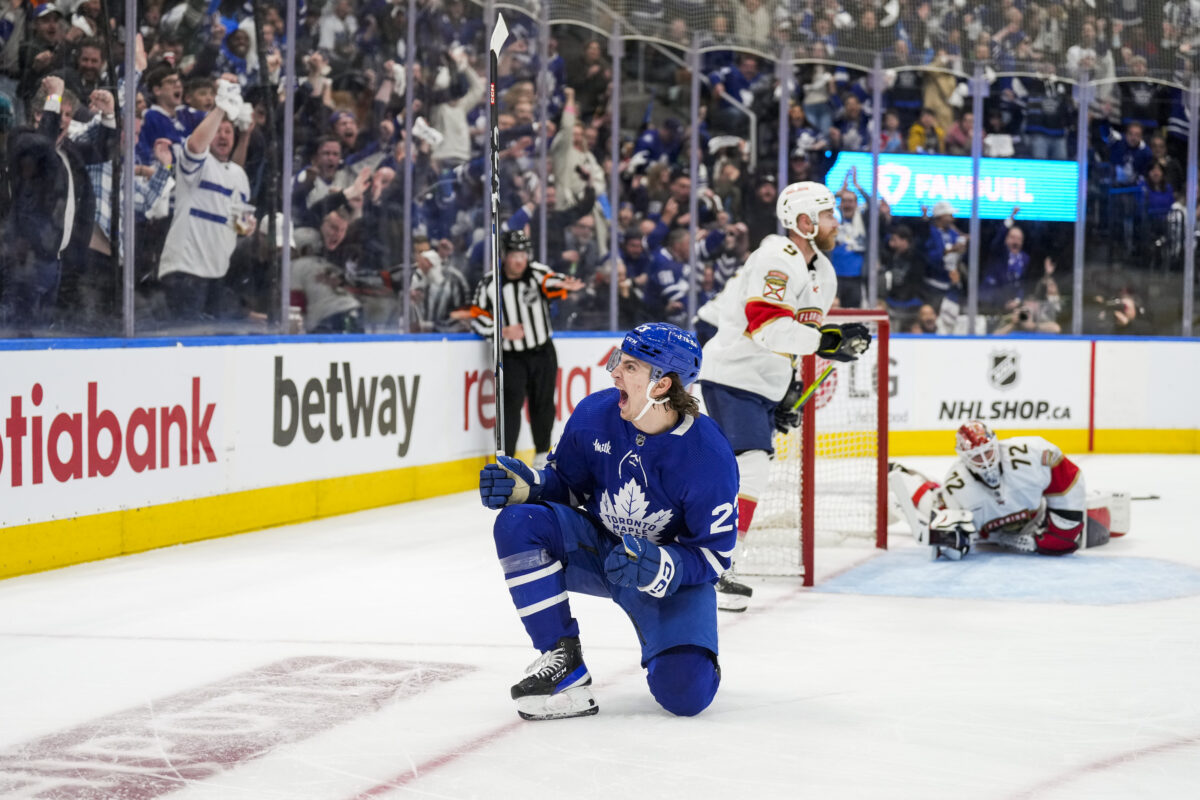 Starting off in a depth role, Knies displayed his improved speed and ability to establish an attack when on the forecheck. He was successful in digging for loose pucks and getting into position to protect the puck and maintain possession. A perfect example would probably be his assist to John Tavares on the game winning goal in Game 6 that secured the series win against the Tampa Bay Lightning.
Knies excels when the play is along the boards as he has the strength to handle the physicality and get the inside edge to make a play. He did just that by being able to make a soft pass to the open ice for Tavares to receive it and take advantage of it. 
Then there's his first ever NHL goal, where he was on the top line and showed off his quick hands in tight on Sergei Bobrovsky. While he has a heavy and accurate shot, Knies has the puck skills and control to make plays in tight to fool the goaltender. That skill and willingness to drive to the net is what's going to make the Maple Leafs tougher to handle. 
At five-on-five in the postseason, Knies was fourth overall on the team in goals for percentage with 62.50 and high danger chances percentage with 61.11. The Maple Leafs have lacked a player who can provide that kind of impact consistently in front of the net and below the goal line. Knies showed multiple glimpses of what he can do in a top-six role.

Knies slowly started to see increased minutes and ice time after Michael Bunting's suspension. He earned the trust of head coach Sheldon Keefe even playing him in the top-six against the Florida Panthers before he sustained a concussion in Game 2. It isn't a bold predication to suggest that Knies could start and even maintain a spot in the Maple Leafs top-six next season. 
Woll Battling for Backup Role
Given how the Maple Leafs were dealing with injuries to both Ilya Samsonov and Matt Murray in the second half, it was the perfect time for Joseph Woll to continue to prove his worth. After a decent short stint in 2021-22, he made a lasting impression in 2022-23 that he might be one of the goalies to start on the team next season.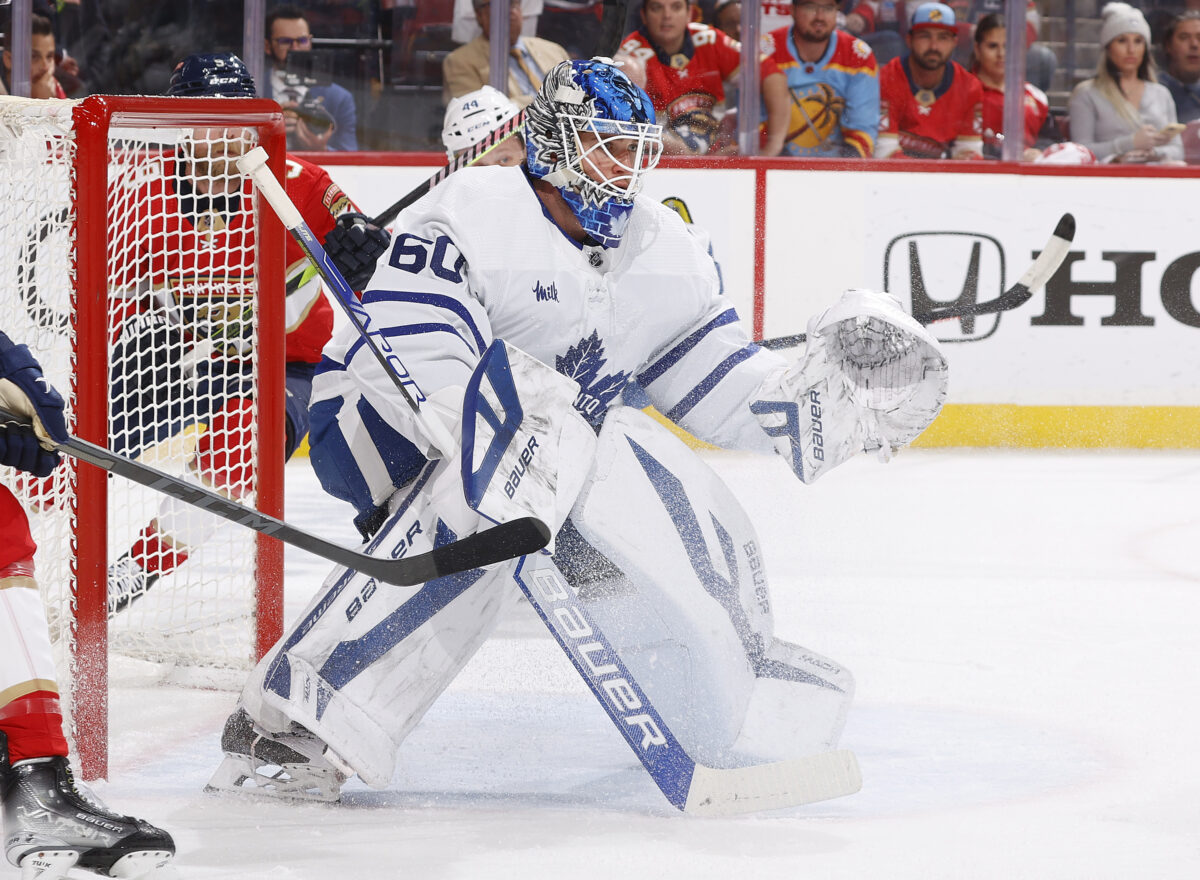 Woll appeared in seven games this season, going 6-1-0 with a .932 save percentage and a 2.16 goals against average. Even with the worst-case scenario in the playoffs with Samsonov going down with an injury, Woll came in and did a tremendous job to give his team a fighting chance. Woll went 1-2 in the postseason, posting a .915 SV% and a 2.43 GAA. Still good results despite the team in front of him breaking down at critical moments.
While it's still a small sample with his play this season– 11 games total for his career– Woll's play is still noteworthy as he's trying to prove that he's done with the minor league and ready for a full-time job in the NHL. 
Woll looked sharp with his ability to track the puck, while also showing great rebound control in the process. He had very few shaky moments in the crease, showing that he was always in position to make a stop and not give up multiple opportunities. The consistency he had this season is a reason why he might be pushing someone like Murray off this team as he elevated his play. 
---
Latest News & Highlight
---
The slow and steady progression was worth it for Woll. Now, he's looking to earn more starts and rise to occasion.
Liljegren Can Push for 2nd Pairing
Many in Leafs Nation have been hoping for Timothy Liljegren to earn a top-four spot after spending the last few seasons on the third pairing or even being the odd man out. That was once again the case this season after the trade deadline as he was rotating in and out of the lineup.
For a young defender that has shown potential as a two-way player who can handle an increased role, not seeing regular minutes can have a big impact on their play and confidence. That was the case with Liljegren as he had some great moments and questionable ones. If he is able to play in a top-four role consistently, he can be an integral part to the Maple Leafs defense.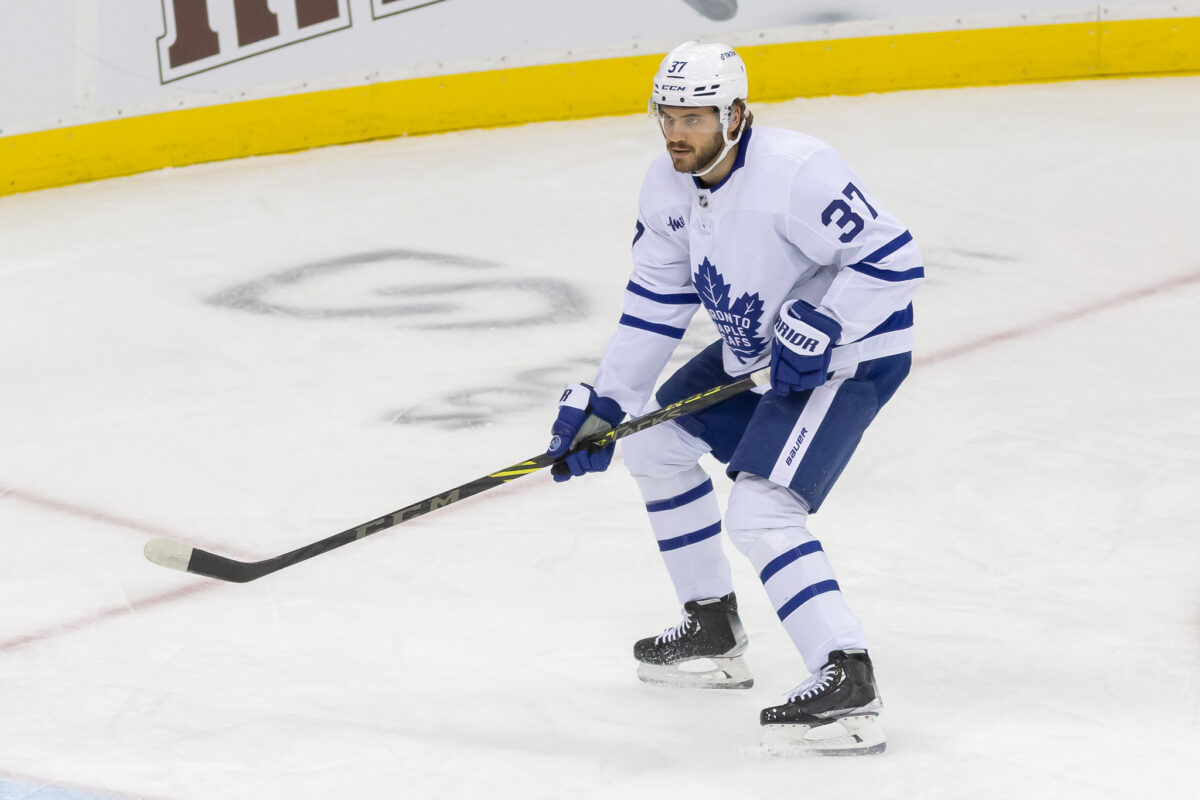 With the possibility of Justin Holl leaving, it would definitely open things up for Liljegren to move up in the lineup and take another big step forward. He has shown to be an effective puck-mover and has had good moments in his own end defensively. He averaged just under 18 minutes a game and despite the Maple Leafs defense not getting involved with the offense often, he led all blue liners in goals with six. He has shown to shoot the puck more often getting more quality looks than weak point shots. 
Related: Maple Leafs Prospect Minten Developing Into A Leader
Hopefully next season is the one where Liljegren can find some consistency and earn a top-four spot. He has been working towards that spot the whole time as that has been his potential for this team. Lilejgren has shown that he can bounce back, gain confidence in difficult moments. This could be the one that motivates him even more.
The Maple Leasf are going to have to rely on players already on the team or within the system to step up and play a bigger role than last season. All three of these players have shown what they're capable of and could be difference makers with an increased role and opportunity. The turnaround might be quick, but the reward could be great.
Statistics from Natural Stat Trick and NHL.
---
Sign up for our regular 'Maple Leafs Newsletter' for all the latest.