When the Edmonton Oilers return to action from their extended NHL All-Star break to take on the Columbus Blue Jackets on February 2, we will be just 27 days away from the 2016 NHL Trade Deadline. As of this moment, the Oilers sit in the basement of the Western Conference standings and find themselves 10 points out of the playoffs. Meaning they are once again facing the harsh reality of playing nothing but meaningless hockey over the final two months of their season.
https://twitter.com/loc8ingoil/status/691287395405135872
With the reality of the situation being it is, you can bet Peter Chiarelli will be a busy man over the next month as he continues to try to put the organization in the best possible position to further upgrade their lineup in the off-season. While the masses would love for the first-year GM to pull the trigger on a "blockbuster-style" move, it would appear to be rather unlikely that any such deal will develop until the summer. With that said, the Oilers do have three players that will likely find themselves in a different NHL locale leading up to this year's Trade Deadline.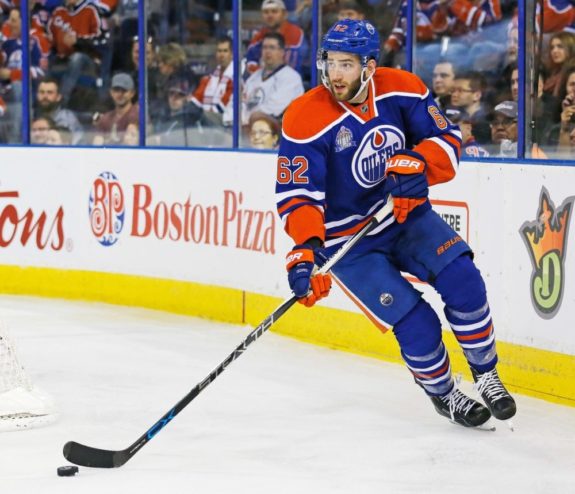 Eric Gryba – (Pending Unrestricted Free Agent)
Over the first three months of the season, one would have been hard-pressed to find an Oilers' defenceman who had played worse than the former Ottawa Senator. While much of his early struggles could be contributed to the fact he was being asked to take on far too heavy a workload, Gryba does stick out on a team like Edmonton. He is the only blueliner currently at Todd McLellan's disposal who is capable of playing a physical style of game but at the same time, can be severely challenged when forced to defend against skilled opposition.
To his credit, the 27-year old has been better of late and with his pending free agency status being what it is, you can bet there will be a handful of general manager's who come calling in search of a "hard to play against" depth defender. While there are those within this fan base who would prefer Chiarelli to re-sign Gryba to an extension, if this backend is to improve in 2016-17 there will be no room for the Saskatoon native to see regular duty inside the top six…which has been the case during his first kick at the can in Orange and Blue.
[Related Article: Fans Need To Be Patient with Griffin Reinhart]
There is no question that both the GM and head coach like the player and the fact that he is right-handed is a big plus but again if the intention is to truly get better, my guess is Edmonton would be able to find an upgrade be it via free agency or the trade market. While the return in any sort of trade involving Gryba wouldn't net the Oilers much, adding a late round pick that can be used as an asset, down the road, is a move worth making. Also, let's not forget he brings absolutely no offensive dimension and is incapable of moving the puck up ice. Easy Decision.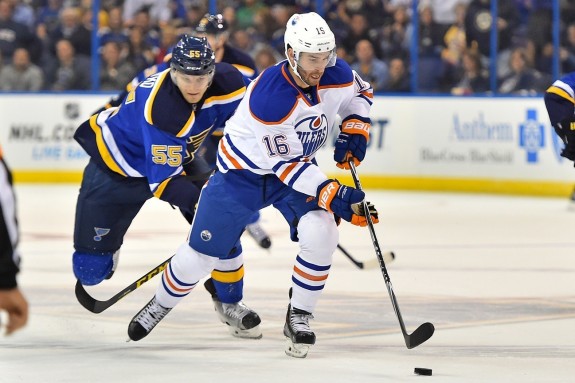 Teddy Purcell – (Pending Unrestricted Free Agent)
Of all the Oilers' players, the one most saw as potential "trade bait" heading into the 2015-16 season was Teddy Purcell. After what could only be categorized as a disappointing first season in the Alberta capital, the 30-year old winger has bounced back with a solid campaign in year two. On far too many nights, Purcell was a complete and utter non-factor in 2014-15 but that has changed this year. While he was unable to produce when given the chance to play with some of team's more skilled players under Dallas Eakins and/or Todd Nelson, he has made the most of his opportunities under McLellan.
It's hard to argue against the success the trio of Leon Draisaitl, Hall and Purcell have had over the first-half of the season but this year is no longer about right now. Those days are gone and the focus now shifts to tomorrow. With the native of St. John's mere months away from free agency and not likely to ink a deal with Oilers, unless we are talking a rather healthy number at a minimum of three years and that won't happen, is the writing not on the wall? In my mind, it is just a matter of where he ends up.
[Related Article: Chiarelli Continues To Reshape Oilers Roster]
With 29 points through 50 games and a history of being able to put points on the board when playing with talented linemates, would it not make perfect sense for Purcell to go to whatever team trades for him and put together a heck of a run down the stretch and possibly playoffs? Now the chances of him matching his current $4.5 million price tag in free agency are likely not high but if he goes to a contender and produces, there will be teams who come calling.
Also, let's not forget Purcell doesn't exactly fit the mold of the sort of player Chiarelli appears to want to add to this forward group. In fact, he is arguably the complete opposite. Be it right or wrong, that is the direction this organization is headed and unless they can sign him on the cheap, which is also not happening, there is almost zero chance of seeing No. 16 still skating around in Oilers' silks following the NHL Trade Deadline. In a perfect world, he nets them a second round pick that gives the GM more ammunition to play with heading into the Entry Draft.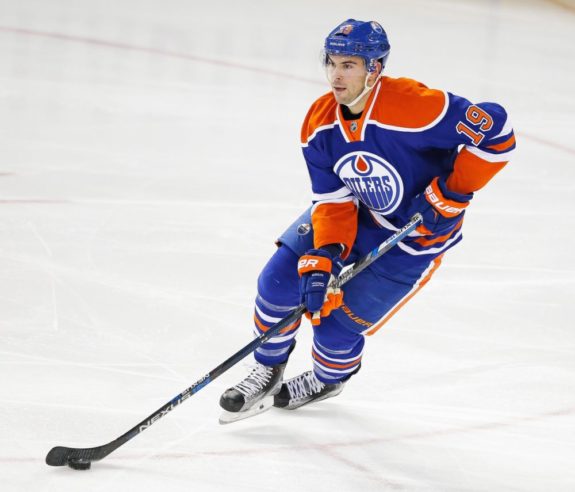 Justin Schultz – (Pending Restricted Free Agent)
As far as unrestricted free agent signings go, landing Justin Schultz in the summer of 2012 was about as big a move as an organization could have made. After finding a loophole in the CBA that allowed the former second-round pick of the Anaheim Ducks to hit the open market following his final season at the University of Wisconsin, the Kelowna native decided to make Edmonton his new home and Oilers Nation was abuzz with excitement. Unfortunately, the 25-year old has come nowhere near the lofty expectations that were surrounding his pending free agency all those years ago.
[Related Article: The Edmonton Oilers and 2016 NHL Entry Draft]
Instead of developing into the offensive dynamo that many predicted, Schultz has turned into a chaotic blueliner that has yet to show any consistency of producing points from the backend. With his shortcomings a being what they are and a $3.9 million cap hit already tied to his name, there is simply no reason Chiarelli should resign him to an extension prior to the end of the season. Which leaves the organization only one choice leading up to the February 29 Trade Deadline…and that is to get whatever they can for the asset.
I'm just going to hate seeing the #Oilers let Schultz walk only to join a team that plays him reasonably and he excels.

— Alan Smithee (@oiler_country) January 24, 2016
Despite his inability to put points on the board or help quarterback a power play, Schultz can still transition the puck up ice and that skill set alone will make him a somewhat sought after commodity at the deadline. Add to that the fact he is a right-handed defenceman and you can bet there will be interest in his availability. From an Oilers' standpoint, the hope is a bidding war of sorts is created by teams who are desperate for help on the backend but that could be a bit of a stretch. With that said, Chiarelli should still be able to acquire a useful piece he can flip down the road. Again, far from ideal but likely a very realistic outcome.