The Pittsburgh Penguins begin their title defense Wednesday against division rivals the Columbus Blue Jackets. The Penguins finished second in the league with 111 points, which is also the second-highest total in franchise history.
And yet, there still aren't many analysts picking them to do much damage in the 2017 playoffs. Granted, they are facing a very tough Columbus team and would face the Presidents' Trophy winners next if they advance.
The Metro Division is ridiculous! @Capitals 104@penguins 101@BlueJacketsNHL 101

— Brian Conlon (@OConnallain) March 24, 2017
That alone is probably enough of a reason to say Pittsburgh won't repeat. The playoffs are a marathon. It was a very short summer for the Penguins with the Stanley Cup run last year and the World Cup of Hockey in September. Even if they get through the other top teams in the Metropolitan Division, then Pittsburgh might not have anything left for the Eastern Conference Finals.
Here are three other reasons why the Penguins won't win the Stanley Cup (on Wednesday, look out for a much more positive article entitled: "3 Reasons Why the Penguins Will Win the Stanley Cup").
Injuries
This has to be the top reason most doubt Pittsburgh's ability to repeat. The Penguins announced last week that Kris Letang would be out for 4-6 months because of a herniated disc in his neck. He's the team's most irreplaceable player, and without him, there's so much the Penguins lose from their offense and defense.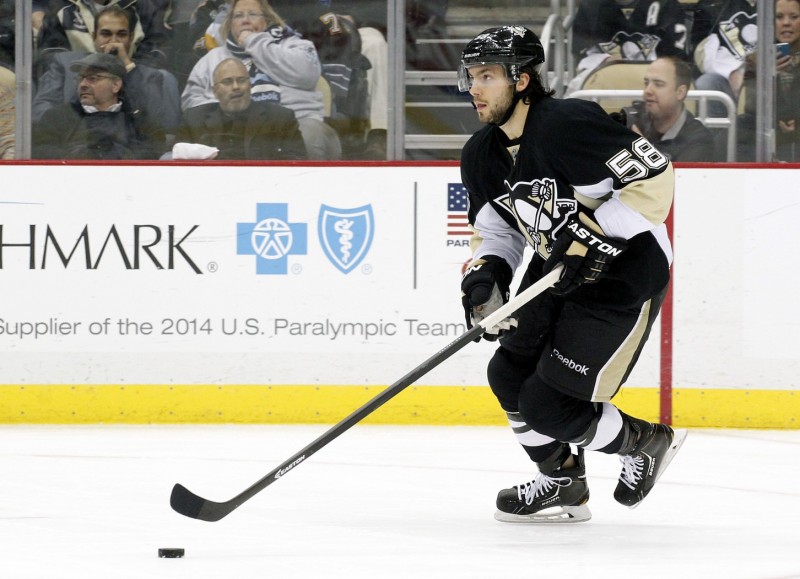 Letang would be enough to bring out doubters, but Pittsburgh could also be without Evgeni Malkin, Carl Hagelin and Chris Kunitz to begin the postseason. Without Malkin, the Penguins lack their 1-2 punch at center. That could prove to be extremely important in the first round with Blue Jackets' pest Brandon Dubinsky matched up versus Sidney Crosby.
Hagelin and Kunitz are significant losses as well. Neither was playing particularly well when they suffered injuries, but Hagelin provides a lot of speed, and Kunitz is one of Pittsburgh's most physical players. Again, against Columbus, both will be deeply missed, especially Kunitz because this series with Columbus could get very physical.
Just saw Chris Kunitz on crutches. Probably doesn't bode well for him.

— Dave Molinari (@MolinariPGH) April 5, 2017
Unsustainable Offense
The Penguins led the league in offense, scoring 3.39 goals per game this season. Since Mike Sullivan became head coach on Dec. 14, 2015, Pittsburgh has averaged 3.38 goals per game, and they scored 3.04 goals per contest last postseason.
Clearly, offense hasn't been a problem. Stopping the other team from scoring, though, has been an issue. A season after finishing sixth in goals against per game, the Penguins fell to 17th, yielding 2.79 scores per night. Pittsburgh was also 27th in shots allowed; last season, they were 15th in that category, and fifth after the All-Star break.
The penguins just allowed 40+ shots against the New Jersey devils. A team with maybe the worst offense ever. Do we get past the first rnd?

— Karnage (@Karnage420x) April 7, 2017
No team outside the top 10 in GAA has won the Stanley Cup since, ironically, the 2009 Penguins.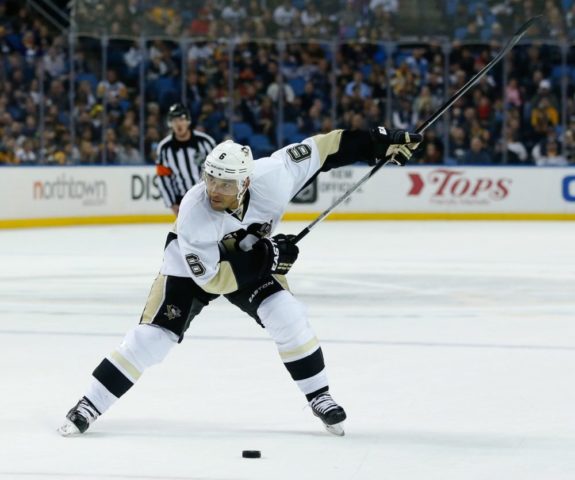 Pittsburgh's defense was a little better after the All-Star break, allowing 2.64 goals per night, but it took another step back in March and April. Over the final six weeks of the season, the Penguins posted a 2.86 goals against average.
Part of the reason for this escalation in goals allowed has been the injuries. Young forwards and inexperienced defensemen are in the lineup due to all the absent bodies. While Trevor Daley and Olli Maatta are back, which should help, the Letang absence crushes Pittsburgh's hopes of drastically improving defensively.
Penalty Kill
Another underlining reason the Penguins have yielded more goals overall is because the penalty kill has struggled. Last season, Pittsburgh finished fifth in penalty kill percentage at 84.4 percent. In 2016-17, they fell to 20th at 79.8 percent.
Similar to overall defense, their shorthanded units did improve after the All-Star break (there's probably a correlation between the two), but not significantly, and it regressed toward the end of the season. Again, injuries hurt this area – Letang, and Hagelin are very important penalty killers. Kunitz started receiving shorthanded minutes in February too.
Penguins penalty kill has been scored upon in five of six games. Killing off just eight of 13 during that stretch.

— Jason Mackey (@JMackeyPG) April 9, 2017
A major reason why Pittsburgh won the Stanley Cup last season was because of its penalty killing. Without it, the Penguins wouldn't have beat the Capitals and Sharks, both of whom possessed top 5 power play units a year ago. This season, Pittsburgh will have to get passed Columbus, who has struggled on the power play lately but still ended the season ranked 12th, and Washington, who had another top 5 finish and is arguably even better on the man advantage than a season ago.
In the last 10 years, only one team with a penalty kill ranked outside the Top 11 won the Stanley Cup. That, coupled with the higher overall GAA and a banged up lineup, makes a repeat highly unlikely.