The Dallas Stars will try to add at least one player at the 2023 Trade Deadline, and it's likely to be a top-six forward. They are one of the best teams in the league but have limited cap space, which means they will have to get creative and move a bad contract by offering up picks or prospects to add an impactful player. Here's a look at the three most likely players to be traded by the Stars before the deadline.
Denis Gurianov
Outside of the Stars' top line, their five-on-five production isn't great. Jason Robertson, Roope Hintz, and Joe Pavelski have been their only stable line, and it hasn't changed much outside of injuries, playing 425 minutes together, while the next closest line has played 222 minutes together. The second to fourth lines have changed quite a bit throughout the season, which involves winger Denis Gurianov.
The Stars' 12th-overall pick in 2015 hasn't panned out. He is 25 years old now and seems to deliver worse results with more seasons under his belt. After a promising 2020-21 season, with 12 goals and 30 points in 55 games, he has gone downhill. Gurianov scored 11 goals and 31 points in 74 games last season, and his ice time dropped by a minute and a half. This season has been even worse, with two goals and seven points in 33 games. His ice time has also dropped another two minutes from last season.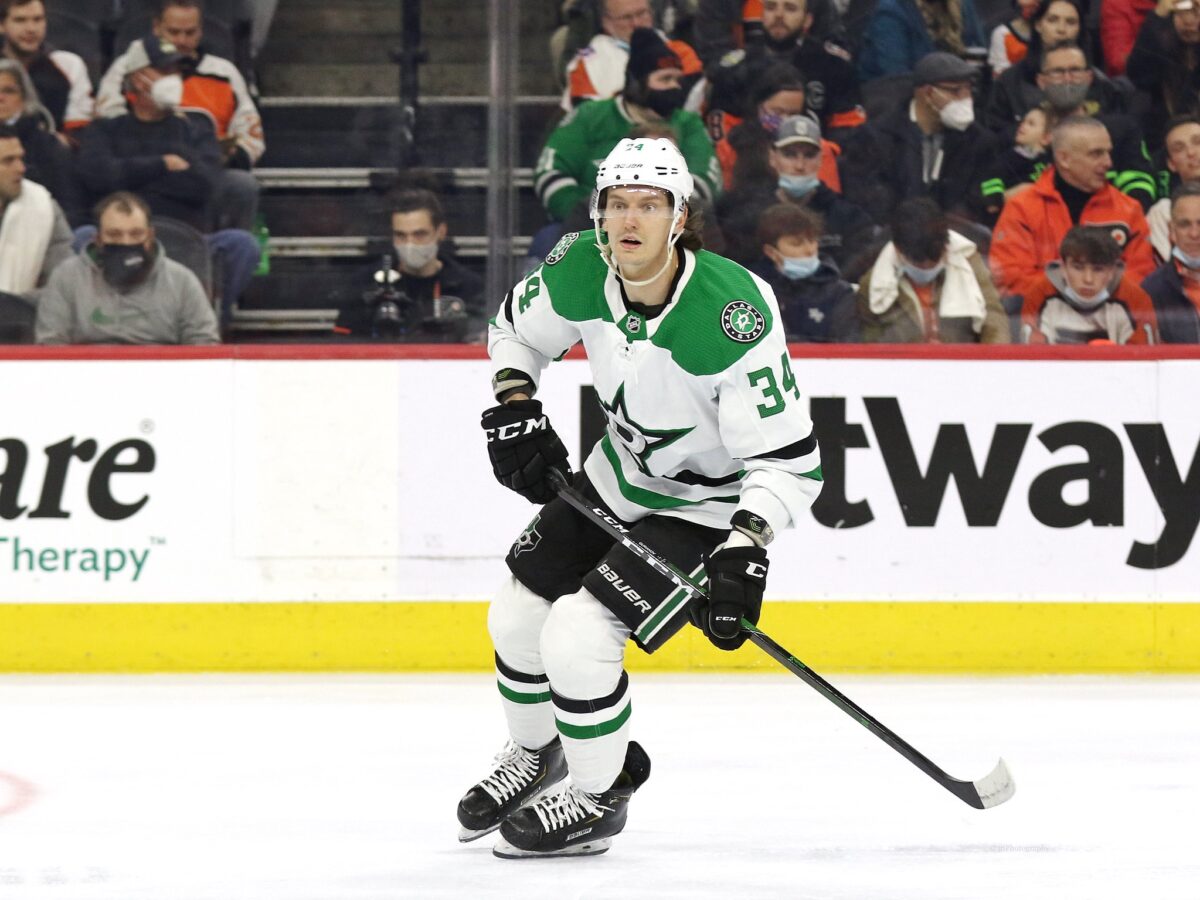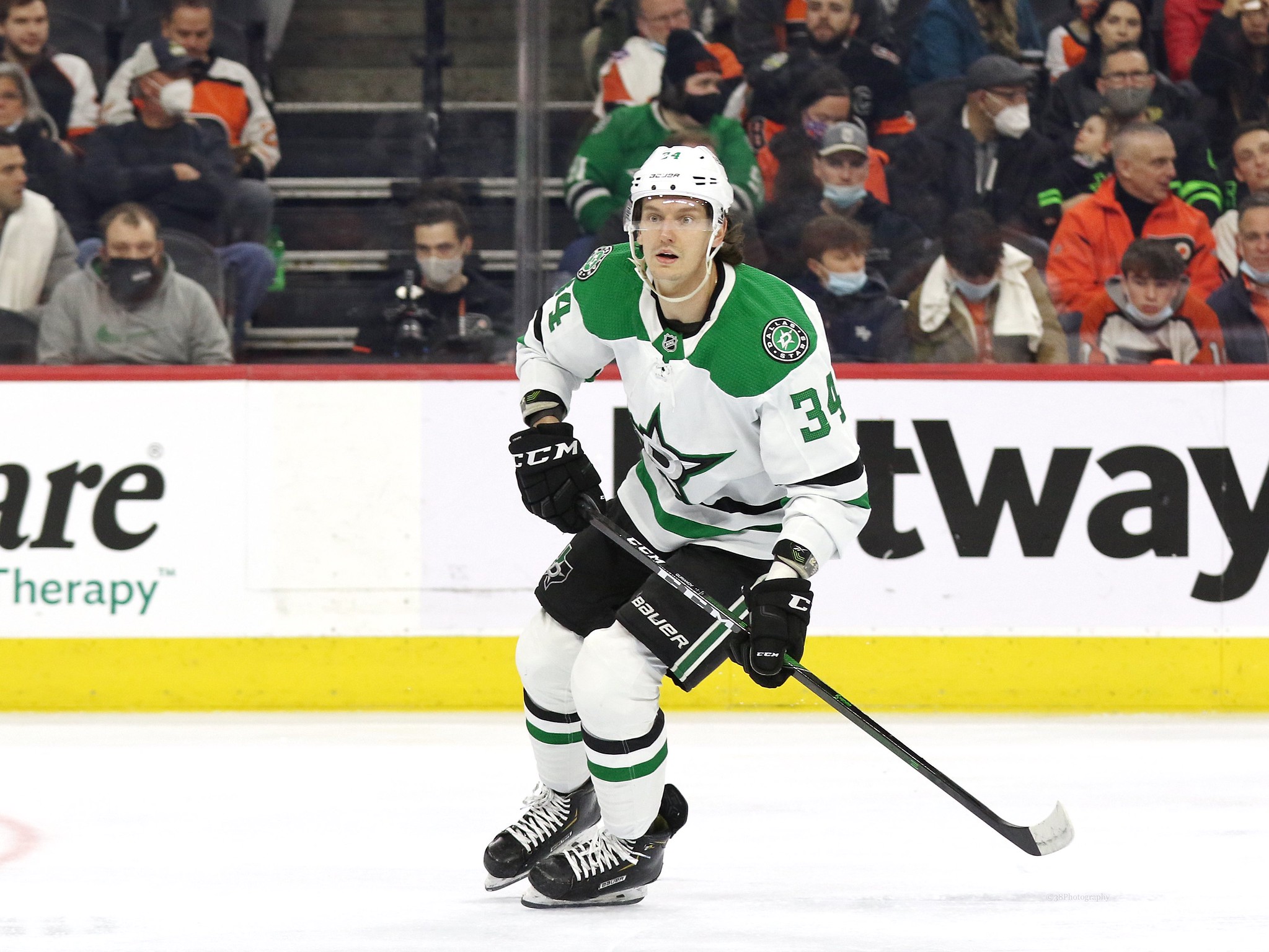 Gurianov is essentially a fourth-line player with third-line potential. The Stars have tried to get him going a bit by elevating him to the second line, but he's been inconsistent (from "Denis Gurianov's dominance on display for Stars: 'It's a consistency thing'", The Athletic, Jan. 22, 2023).
Dallas is headed for the playoffs and needs room on the roster and cap space to add the top-six player. Gurianov has a cap hit of $2.9 million this season before he becomes a restricted free agent this summer. The Stars would surely like to get assets in return for him but might be willing to move him just to upgrade at this point. I don't see him sticking on the second line for long, given his lack of production.
Radek Faksa
Radek Faksa is similar to Gurianov in that he is another fairly high draft pick that the Stars missed on. He was drafted 13th overall in 2012 and reached his career-high of 17 goals and 33 points in 2017-18. He has developed his game to become a very solid two-way centre, but he is being paid $3.25 million AAV until the end of 2024-25. As a fourth-line player, the Stars can't afford to keep him this season or beyond.
You May Also Like:
---
Latest News & Highlights
---
Moving Faksa may cost the Stars, but not much. He has proven he can play a shutdown role on the third line and is a great penalty killer, so a team might be swayed to give up a low-round pick for him. His cap hit is the most concerning. It's too high for a fourth-line player but acceptable for a third-liner. He is heavily relied on in his own end, where he takes 72.1 percent of his draws. His faceoff percentage of 55.3 is also very good, which explains his defensive zone starts and time on the penalty kill. A contender could definitely use his style of play, but not many teams have the cap space.
Anton Khudobin
The easiest way for the Stars to clear cap space without interfering with the team's success is to move goaltender Anton Khudobin. He has spent this season in the American Hockey League (AHL) and is eating up cap space to be there. He has an NHL cap hit of $3.33 million this season, but when he's in the AHL, the Stars save $1.12 million. They are still allotting $2.21 million to their third goaltender, and that money could be put to better use.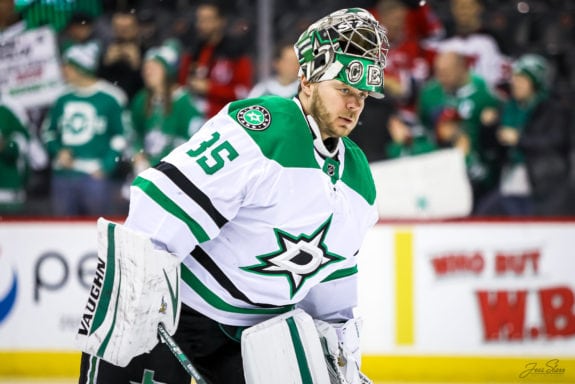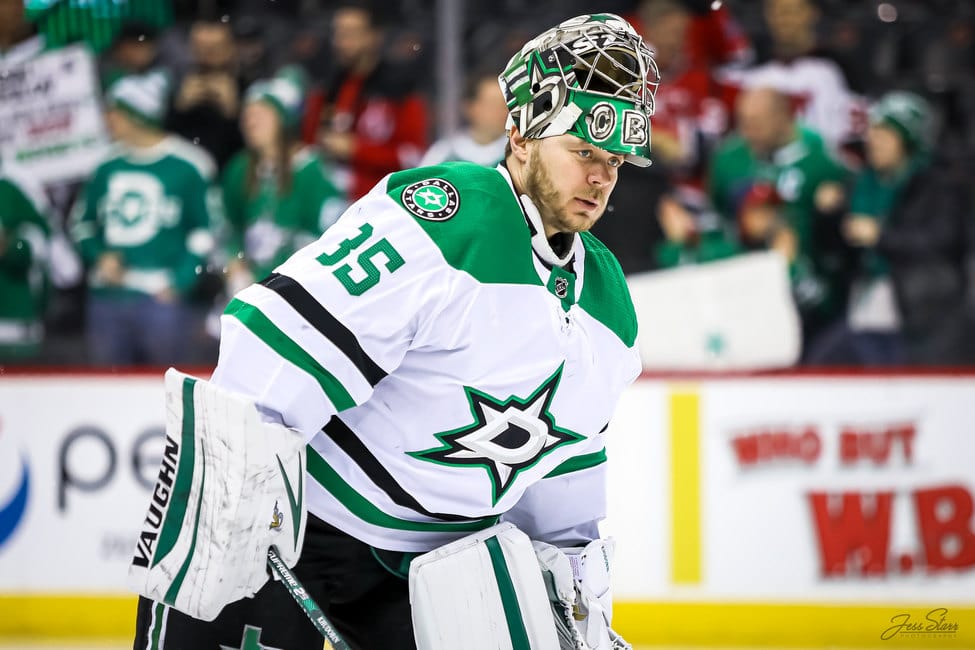 Management will have to give up an asset to move Khudobin, there's no getting around it. They need help at forward and they could either make a deal with a seller and kill two birds with one stone or dump his salary and acquire forward help elsewhere.
With the resurgence of Jamie Benn and others, the Stars have a good chance of making noise in the postseason, and they have to ensure they aren't a one-line team. That didn't go well for them last season, despite an all-world performance from Jake Oettinger in net. Moving any of these three players would open the necessary cap space for the Stars to grab a rental at the deadline and push for a deep playoff run.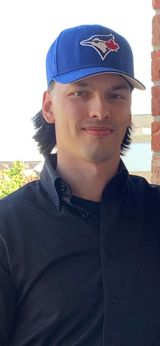 Rob Couch is a THW freelance writer covering mainly the Edmonton Oilers and Calgary Flames. He covers everything you need to know about fantasy hockey. He will also keep you up to date with NHL Stats News and trade talks.
You can find more of his work here.
Follow Rob on Twitter or his hockey account Stat Hockey for the latest articles, stats, and more.