Three Takes is a weekly feature that explores the world of the Columbus Blue Jackets and offers strong insights into the team and what to watch for. Have a strong take to share? Feel free to leave your comments below or tweet me anytime @THWMark.
Take One: What's Up With Ehrhoff?
One week ago, reports were out indicating that Christian Ehrhoff might sign with a team within the next couple of days. Since then, it's been all quiet on the Ehrhoff front. What's really going on here?
As his agent Rick Curran told me in a phone conversation last week, this free agency period has been the most stagnant he has ever seen. Teams simply don't have the money to freely spend on players.
That is why Ehrhoff is still on the market today.
Teams including the Blue Jackets and Bruins have expressed interest in the free-agent defenseman. The issue for both teams is the salary cap. They can't offer as much as they would like to. At least as of now, they cannot match what Ehrhoff is potentially looking for.
What makes this interesting is that other teams with cap room haven't stepped in. This tells me a couple of things.
First, the injury history is a concern. He played in just 49 games last season. Teams don't want to commit to a player long-term if there is any kind of concern. So what about a one-year deal?
Teams won't do that either if the player wants too much money. Ehrhoff's deal last season paid him $4 million. Teams are likely not going to give him that kind of money now. If he is willing to lower the price, action will start to pick up. At this point, lowering his price is the best thing he can do now.
Reports indicate that the Blue Jackets have a low offer in for Ehrhoff. I've heard the offer is a one-year deal worth somewhere around $2 million. Ehrhoff needs to take this deal, knowing that he is playing for the contract after this one.
Columbus is a favorite of many to return to this year's playoffs. If Ehrhoff wants the best opportunity to come back to form and show the kind of player he is, he needs to join a team that has the chance to make a deep run this season. That team is Columbus.
This is crunch time for Ehrhoff. He has a decision to make. Does he wait hoping someone can shell out more money? Or does he accept a deal under market value to join a good situation? With the next contract in the back of his mind, Columbus presents the best opportunity for him to shine. Taking less this year will payoff for him in future seasons.
Take Two: What If Milano Makes The Blue Jackets?
This story isn't getting very much play, yet. As the summer winds down and training camp begins, this will only get bigger. Sonny Milano has a real chance of making the Blue Jackets out of training camp.
He has spent the summer in Columbus training. Clearly it has paid off for him. Milano has reportedly gained 18-20 pounds of muscle in the offseason. His performance at the World Junior camp has opened eyes. Check out this goal he scored, beating five defenders.
If Milano makes the team, someone else is left off the team. This is where things can get real interesting.
Let's say for a moment Milano continues his summer momentum and makes the team. What happens then? Could we see an out of the blue trade? It is certainly a possibility.
Milano is a natural left-winger. The Blue Jackets already have four left-wingers on the roster, including Nick Foligno, Brandon Saad, Scott Hartnell, and Matt Calvert. A player could play on their off-wing if needed. But with a crowded group, a trade cannot be ruled out.
Milano and fellow prospect Oliver Bjorkstrand regardless are going to make management's decision very difficult. If they each make enough of an impact, management has said they will find room for them. The veterans cannot take training camp lightly. Some may find themselves off the roster.
Realistically, Milano and Bjorkstrand likely start at Lake Erie. But you can never say never. Even if they don't make the roster right away, they are among the first that will get the call to Columbus.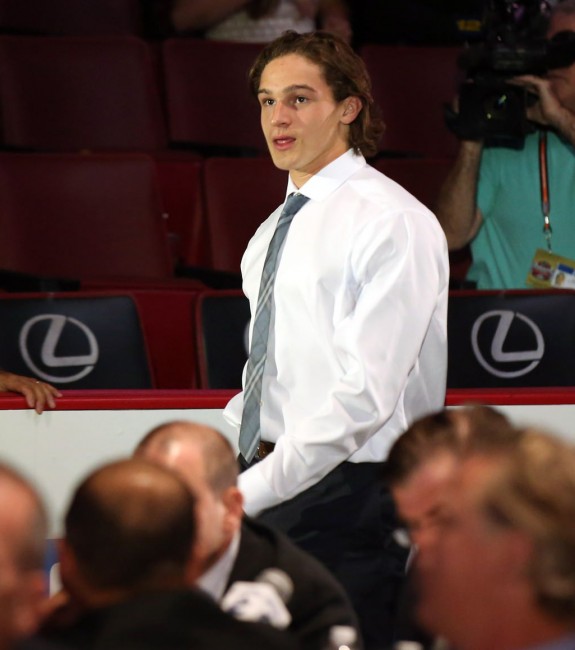 Take Three: Is Nationwide Finally On The Blue Jackets Side?
Until the last two months of last season, the Blue Jackets essentially couldn't buy a win at Nationwide Arena. They spent a majority of the season with a home record that was almost comparable to Buffalo and Edmonton. Injuries were a factor. But how did it get as bad as it did?
To summarize the situation: it was all the little things that doomed the Blue Jackets.
Whether it was an ill-timed penalty here, or a goal against there, the Blue Jackets couldn't get the fundamentals right. They started slow in games, sometimes finding themselves down 2-0 before they knew what hit them. Then they'd spend the rest of the game playing catch up. This usually was a losing proposition.
The defensive identity they had in their playoff season had left them. Teams aggressively took advantage of the Blue Jackets by playing fast, and pumping lots of shots on goal. This kept happening over and over early in the season. This drew the crowd out of the game. Energy was really hard to come by.
This season should bode well for the team. In are energy players like Saad and Gregory Campbell. Brandon Dubinsky is back to full health. With as much talent as the Blue Jackets have now, they should see a vast improvement in home success. It had better be. Another down season at Nationwide Arena will start bringing up serious questions that will need to be asked.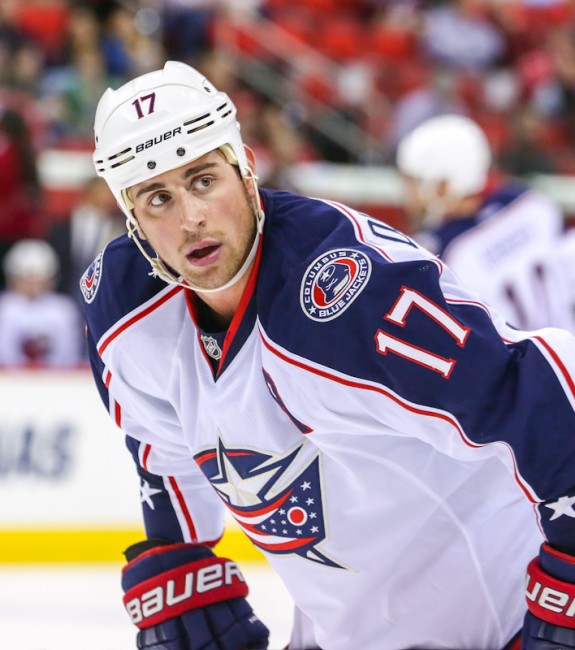 Bonus Take: Attempting To Predict The Lines
We figured we would try something different here. We asked the fans to share a take they had about the Blue Jackets. Thanks to Dave Luce for sharing his take. Here is what he said about how the lines might look come October:
Saad-Johansen-Foligno
Jenner-Dubinsky-Clarkson
Hartnell-Wennberg-Atkinson
Calvert-Campbell-Rychel
Clarkson will have to play on the second line because you can't pair him with Hartnell. They are the same kind of player. Neither is very fast.  The hope is that the New Jersey Clarkson shows up and holds down a spot on a nasty but also offensively capable second line.
The 4th line right-wing will be a camp competition between Bourque, Boll and a host of youngsters.
My take: I think Clarkson starts on the 3rd line with Hartnell. Atkinson is a Top-Six forward hands down. Rychel is an interesting selection. He is a natural left winger. I don't see him playing the right side. That spot seems like it is Rene Bourque's to lose. Camp will have lots of interesting storylines to follow. Could Rychel make an impression? Definitely. We'll see what September brings.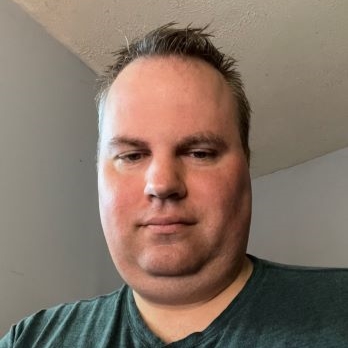 I am a fully credentialed writer who covers the Columbus Blue Jackets, Cleveland Monsters and Erie Otters as well as the Ontario Hockey League and NHL Draft. The 2022-23 season will mark nine seasons with the Hockey Writers. I am also the site's Credentials Manager. Please take note of the updated Twitter handle: @mark_scheig.