The Toronto Maple Leafs are one of the most exciting young teams in the NHL. This season they reached the playoffs for just the second time in a decade and gave the top-seeded Washington Capitals all they could handle in a first-round thriller. The Maple Leafs bowed out after six games, but anyone who watched that series with the Caps knows that the future is bright is Toronto.
Their role in the expansion draft with the Vegas Golden Knights is not going to be nearly as exciting.
It will likely be another depth pick here for the NHL's newest franchise. Those are important, I get it, but headlines will not be written over the Golden Knights' selection from Toronto. In fact, it's entirely possible that Vegas general manager George McPhee may not even take one of the three or four best players available, as our Larry Fisher told you last month.
That doesn't mean you shouldn't be invested, though. And that doesn't mean you shouldn't know who the Golden Knights are looking at. But you do have to do your reading here. We're the only ones talking straight to VGK fans. Here are four Maple Leafs Vegas fans should know.
Eric Fehr
Here is the player a little bit further down the list referenced above. There are currently better players on the Toronto roster who may be exposed to the expansion draft than Fehr. That may not matter.
If Maple Leafs GM Lou Lamoriello decides he has more players he wants to retain than protected spots available, he may throw a late-round pick McPhee's way for the courtesy of staying away from certain guys. It's easy to see Vegas agreeing to that scenario. Fehr knows McPhee well from the nine years he spent in Washington. He's also an alum of the Brandon Wheat Kings, the Western Hockey League team for which Vegas assistant GM Kelly McCrimmon once held every job imaginable.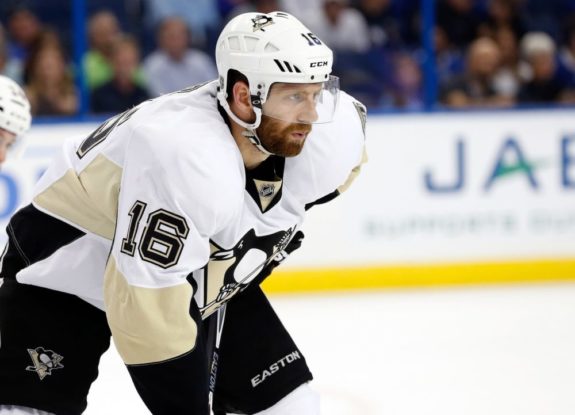 Those relationships are a plus of course, but there's no ignoring that Fehr is past his prime. At 31 years old, he's a competent player but unlikely to make a measurable impact on the club. The draft pick is the critical piece here. Anything beyond that is a bonus for the Golden Knights.
Brendan Leipsic
If Toronto goes with a 4-4 expansion draft strategy, and I think they will, Brendan Leipsic may be that player for whom they use a draft pick to protect.
He has just six games under his belt at the NHL level. In the AHL he's showcased an impressive scoring punch with the Toronto Marlies. In 49 games this year he racked up 18 goals and 33 assists. As well as he's performed with the Marlies, there simply may be too much talent at the forward position for the Maple Leafs for him to get his shot. That opportunity would certainly present itself in Vegas, but that doesn't mean Lamoriello is ready to part ways with the 23-year-old.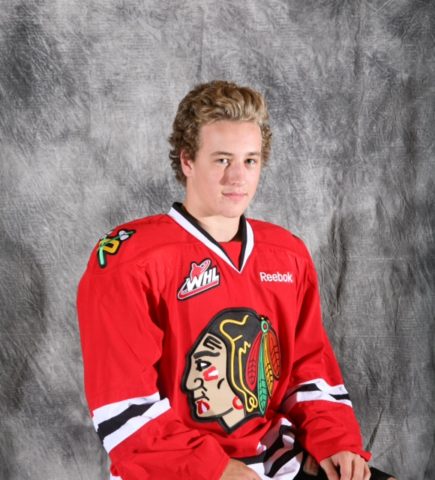 Filling up the stat sheet in the NHL does not appear to be in Leipsic's immediate future. He'd be a solid selection as far as role players go, and at the very least a nice addition to the Chicago Wolves franchise.
Josh Leivo
Like Leipsic, Josh Leivo is a player with limited NHL experience who has impressed in the American Hockey League. Also like Leipsic, he's largely an unproven commodity and one that the Maple Leafs would prefer to not yet part with if they can help it.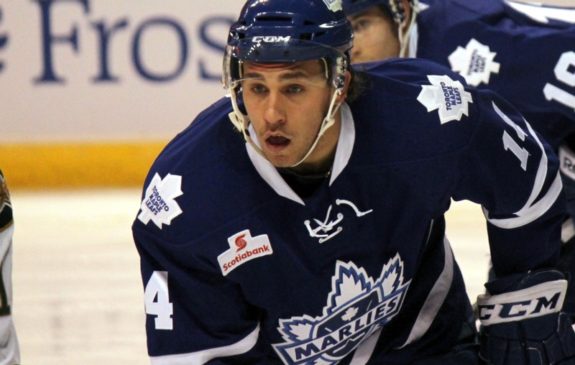 At different times this year while with the big club, the 24-year-old was hampered by injury or a healthy scratch. He wasn't on the ice long, but he certainly made the most of his time. Leivo played in 13 games for the Maples Leafs this season, and in his nine games between Feb. 14 and March 23, he tallied a pair of goals and eight assists.
Leipsic or Leivo to the Golden Knights may end up being the choice that McPhee has to make. If that's what ends up happening, I'll go Leivo. He's got four inches and 25 pounds on Leipsic and I think his ceiling as a go-to scorer in the NHL is considerably higher.
Martin Marincin
I'd like to be able to type Connor Carrick's name here. I really would. But I think he ends up being protected by the Maple Leafs. VGK fans should read up on him anyway.
Martin Marincin is no slouch, though. He's not the top name on this list, but 6-foot-4, 210 pounds on the back-end of the inaugural Vegas blue line isn't a terrible place to start. He's unlikely to help out anybody's fantasy hockey roster but his penalty killing prowess is not something McPhee is going to get just anywhere.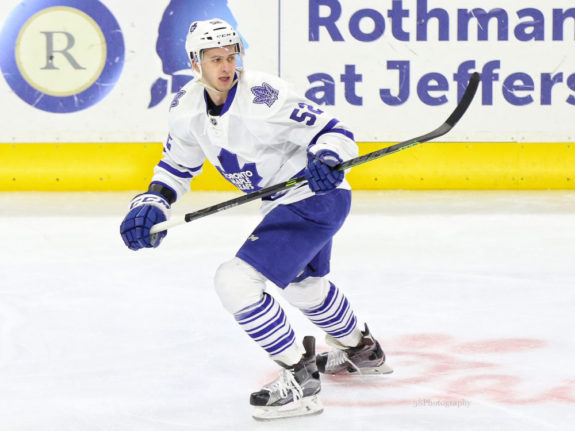 If Vegas wants the 25-year-old former second-round pick, it will cost them $1.3 million for one season. If the options are thin by the time McPhee has to make his Toronto pick, Marincin is a safe and sensible way to go.