Sven Baertschi
After a rough start with the Calgary Flames, the Canucks traded a 2nd round pick for the skilled winger at the 2015 trade deadline, hoping he would one day shape into an impact forward. After tearing up the American Hockey League, scoring 15 points in 15 games, the expectation is that Baertschi will wind up on the Canucks 2nd line, and contribute some reliable secondary scoring for a team who has had issues in that regard. Baertschi will have to prove that he was worth the price tag of a 2nd round pick, and that the Flames were in the wrong giving up on the 22-year-old, that he is more than just a solid AHL producer.
A change of scenery: #Canucks acquire Sven Baertschi, who GM Jim Benning says can be a top-six forward http://t.co/xgYUnVEK1X

— Cam Tucker (@CamTucker_Sport) March 3, 2015
Brandon Sutter
Sutter had enough on his plate, being a new acquisition and all, and then he went out and signed a five-year, $21.875 million deal, all but assuring he'll be flamed by Canuck fans at every chance unless he lives up to expectations, and then some. While it seems a tad ridiculous that a 3rd line centre should have that much expectation on him, at that price, he'll be relied up on as the team's go-to penalty killer, as well as a big part of the 2nd unit power play (which was nothing short of a travesty last season) and an integral part of the supporting cast. Sutter will likely be expected to score 50 points, and has to prove that shelling out $4.375 per season on him was not the faux pas many are making it out be.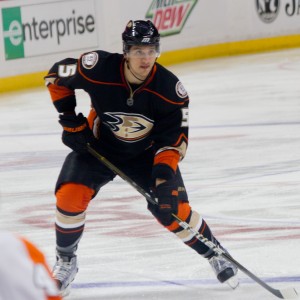 Luca Sbisa
After a signing a lucrative four-year deal with an AAV $3.6 million off the back of a shaky first campaign with the Canucks, Luca Sbisa has to prove that the organization did not wrongfully place trust in the Swiss defender to become a positive impact player. To put it lightly, Sbisa did not have a strong first season or playoffs with the club, leaving many questioning the decision to throw such a hefty extension at the 25-year-old defenceman. With the departure of veteran Kevin Bieksa, it gives Sbisa the opportunity to develop into a bigger role within the organization, and he may just have to prove himself worthy of a top-four position to make his recent extension defensible.
Ryan Miller and Jacob Markstrom
Goaltending has always been a hot topic in Vancouver, and the 2015-16 season will be no different. The trade of popular Swedish netminder Eddie Lack to the Carolina Hurricanes brought upon extreme criticism from the fanbase, meaning there will be undoubted pressure on both Ryan Miller, the unquestioned starter, and Jacob Markstrom, AHL superstar who will serve as the Canucks' newest backup goaltender. For Miller, it's his job to prove that Benning made the right choice entrusting Miller as the undisputed starter, while for Markstrom, he has to finally establish himself as an NHL caliber netminder, after failing to do so during stints primarily with the Florida Panthers. Both goalies will have the spotlight on them this upcoming season, and it will be interesting to see how they react under the pressure.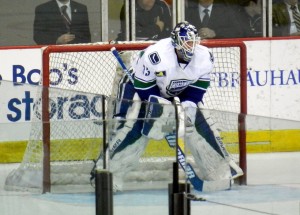 Markus is a Vancouver Canucks columnist out of Victoria, BC. Markus is also a Staff Writer for Last Word on Hockey, an Editor and Staff Writer for country music website The Shotgun Seat, and founder of This Is Country Music.