If I didn't know any better, with the song "Wake Me Up When September Ends", I'm guessing the members of rock band Green Day are hockey fans. Most NHL fans would agree that there is no time of year like October. Yes, the Stanley Cup playoffs are in the spring are great, but there is something special about the start of the season when everyone has a clean slate.
Currently the calendar still reads July. With that in mind, the hockey writers are "busy" cooking up innovative new ways to keep hockey on the minds of sports fans.  While news is few and far between for the next few weeks, speculation runs rampant. However, what about some facts? Some facts on what to look forward to this season? Without further ado, here are five dates to circle on your NHL calendar for the 2015-16 season.
Opening Night October 7 Sharks at Kings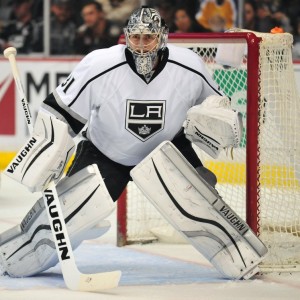 Opening night for the second straight season pits the Northern and Southern California rivals against each other. Last year it was the Sharks winning 4-0 in Los Angeles, but it hardly ruined the Kings' banner raising night. This time around will be even more intriguing though, as the former Kings backup goalie is now the starter for San Jose. Los Angeles traded Martin Jones to Boston this offseason to get him out of the Western Conference. However, days later the division-rival Sharks brought Jones back to the Pacific. LA can't really be surprised Boston instantly flipped Jones to another team. The Bruins are already set with goaltenders. That said, the Kings they can't be very happy with Boston, either. Jones switching sides makes this rivalry, and particularly opening night, even more interesting.
December 6 Sabres at Oilers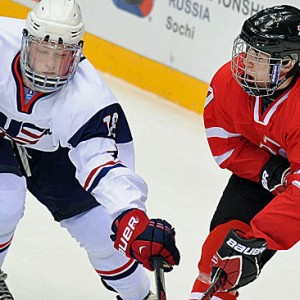 As the saying goes, what a difference a year makes, right? During the 2014-15 season, the two games between the Buffalo Sabres and the Edmonton Oilers were arguably two of the least appealing games all year. This season though, with generational draft choices Connor McDavid and Jack Eichel landing in Edmonton and Buffalo respectively, these two games are now must-see TV for hockey fans. The first of the two matchups between projected superstars is Dec. 6 in Alberta. The No. 1 and No. 2 overall draft choices from 2015 will be compared to one another for their entire careers. The first head-to-head will be highly anticipated theater.
December 22 & February 11 Stars vs. Blackhawks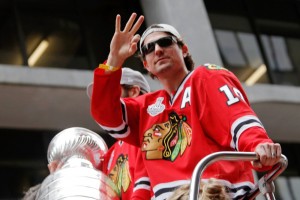 Unfortunately, the NHL schedule makers have Patrick Sharp, Johnny Oduya, Antti Niemi and the Dallas Stars visiting Chicago in the preseason. However, the first official meetings between Blackhawks Light and the real Blackhawks will still be interesting to watch. Sharp, who had an off year last year, became a salary-cap casualty for the Stanley Cup champions. Being traded to Dallas, Sharp will no doubt be extra pumped for the games against Chicago. Oduya was also a cap casualty of sorts, but he simply wasn't re-signed as a free agent and instead signed with the Stars. While Niemi hasn't been a Blackhawk since 2010, he's also another former Hawk that will be a first year Star next season. In December, Dallas will play host to the Blackhawks for the first matchup this season and in February, Sharp and the Stars will make their first official trip to Chicago.
April 9 Capitals at Blues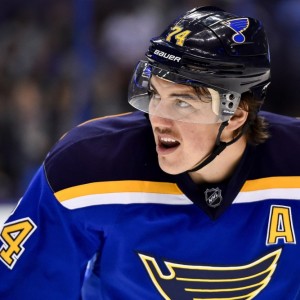 T. J. Oshie won't make his return to St. Louis until the final game of the regular season. The beloved American born winger will return to the city where he spent his entire seven-year career before being traded this offseason. He will make his return on fan appreciation night, and we all know there will be one fan more appreciative than others on this night. That cute little girl who cried upon hearing the news Oshie was no longer with the Blues will likely be wearing her new Oshie Capitals jersey.