The Chicago Blackhawks might've been far from Stanley Cup contention this past season, but there are still many reasons to watch this year's playoffs. The team has 19 former players competing in the postseason, 15 of whom are chasing their first Cup. Some were part of the team just two months ago and are now in vastly different positions. Others are years removed from their Blackhawk days and are looking to make a mark with their current teams. As the postseason continues, here are five former Blackhawks, in particular, to keep an eye on.
Max Domi, Dallas Stars
One of the more recent Blackhawks competing in this year's playoffs, Max Domi had a solid regular-season transition to the Dallas Stars after skating in 60 games for Chicago. He tallied just seven points (five goals, two assists) in 20 games but had been playing in more of a reduced role compared to the top-six minutes he'd often receive with the Blackhawks. With the Stars up 3-2 in their first-round series against the Minnesota Wild, Domi's had a quiet postseason offensively so far, tallying just one assist.
Related: Blackhawks & Jonathan Toews Make Split Amicable
---
Latest News & Highlights
---
Domi's set to become an unrestricted free agent (UFA) this summer. He left a great impression on the Blackhawks, and with approximately just $37 million committed to next year's roster, the team will need to hit the cap floor. Domi himself has said he loves Chicago and chose to sign with the team partly due to Luke Richardson as head coach, especially with the two going back to their Montreal Canadiens days (from "Blackhawks' Max Domi eager for big role, reunion with coach Luke Richardson," Chicago Sun-Times, 07/29/22).
All that to say, it feels like there's a good chance Domi returns to Chicago this offseason. However, this postseason could signal what his next contract may look like. If he indeed returns to Chicago, perhaps the Blackhawks overpay a bit if he impresses during the rest of the Stars' run, knowing they have the capital. Should he choose to sign with a contender, a strong playoff performance could help raise his overall value.
Phillip Danault, Los Angeles Kings
It's a little hard to believe Phillip Danault was once a Blackhawk, considering how much his NHL career has taken off since. Danault skated in 32 games for Chicago between 2014-16, recording five points (one goal, four assists) before getting traded to the Canadiens in Feb. 2016. After five seasons with Montreal, he signed with the Los Angeles Kings in July 2021. He has finished top 10 in Selke Trophy voting the last four seasons and recorded a career-high 54 points (18 goals, 36 assists) in 2022-23.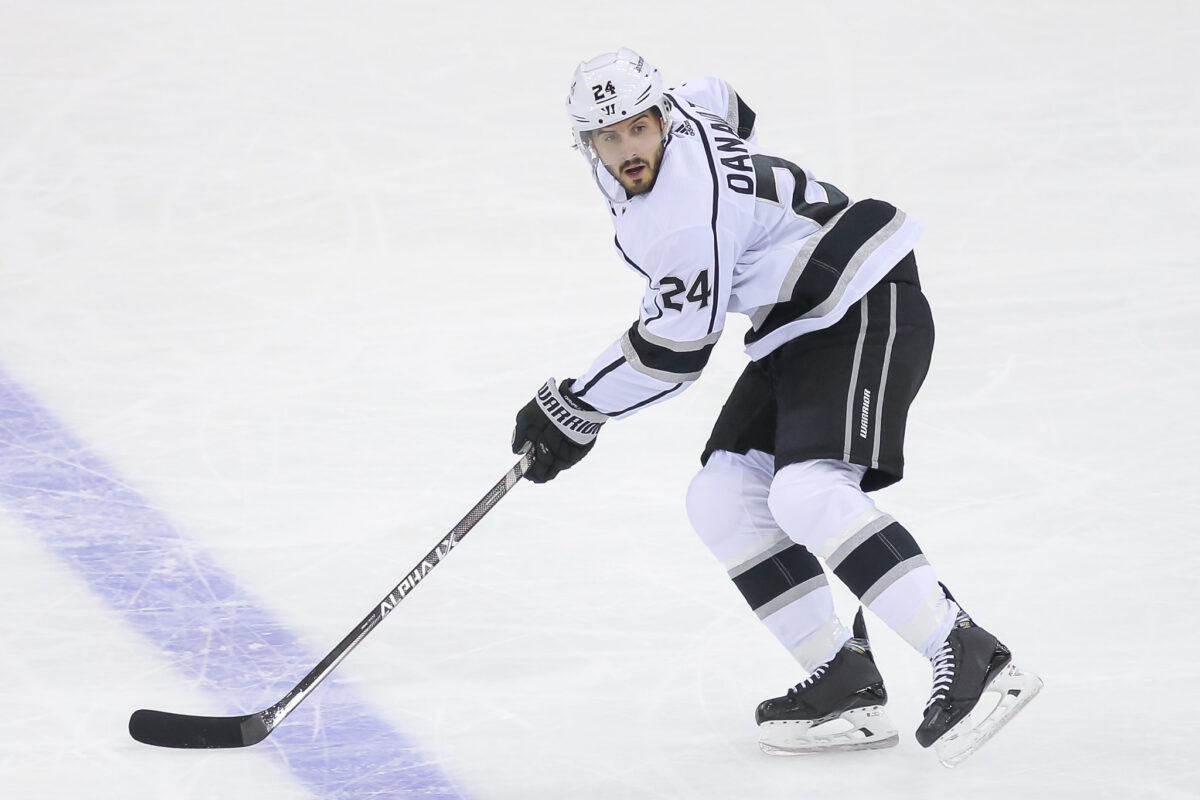 Though the Kings could be eliminated as early as Saturday, trailing 3-2 to the Edmonton Oilers, Danault's had a great postseason. He has four points (one goal, three assists) while ranking third in time on ice (TOI) among the team's forwards, averaging 20:30 per game.
Danault's an intriguing player. He's a bona fide top-six center who's capable of driving offense but also has a great two-way presence. Since arriving in Los Angeles, he's quickly become a fan favorite; along with Viktor Arvidsson and Kevin Fiala, he has played a key role in helping the Kings retool around Anže Kopitar and Drew Doughty. No matter when the team ends its run, he's locked into Los Angeles for a while, as he isn't set to hit free agency until 2028.
Brandon Hagel, Tampa Bay Lightning
It's genuinely impressive how much Brandon Hagel has flourished since joining the Tampa Bay Lightning a little more than a year ago. He's coming off a career season in which he recorded 64 points (30 goals, 34 assists) through 81 games and has had a nice postseason, tallying four points (one goal, three assists) as the Lightning trail 3-1 to Toronto Maple Leafs in their first-round series. He has made up for some of the forward depth the team has lost since its last Cup in 2021, including Blake Coleman, Barclay Goodrow, and Yanni Gourde.
Related: Blackhawks: Revisiting the Brandon Hagel Trade 1 Year Later
Hagel's found a nice role on Tampa Bay's second line with Anthony Cirelli and Alex Killorn. That unit was critical in helping the team reach the Stanley Cup Final last season and has stuck together this postseason. With Hagel and Killorn scoring at a point-per-game pace with four apiece, the line could be an X-factor in Thursday's Game 5 as the team sits on the brink of elimination.
There's naturally a bit of Lightning fatigue in the hockey world, and it's worth questioning if the team can have another long run, which may not be the case right now. That said, it'd be great to see Hagel continue thriving should Tampa Bay tighten the series.
Antti Raanta, Carolina Hurricanes
This one goes back a bit. Antti Raanta made his Blackhawks debut in 2013-14, serving as the team's backup for most of the season behind Corey Crawford. While he was part of the Blackhawks' 2015 Cup-winning club, he technically isn't a Stanley Cup champion as he didn't dress in that year's playoffs nor met the league's minimum games requirement. After stints with the New York Rangers (2015-17) and Arizona Coyotes (2017-21), the 33-year-old Finnish goaltender just concluded his second regular season with the Carolina Hurricanes, posting a 19-3-3 record, a .910 save percentage (SV%), and a 2.23 goals against average (GAA) in 27 games.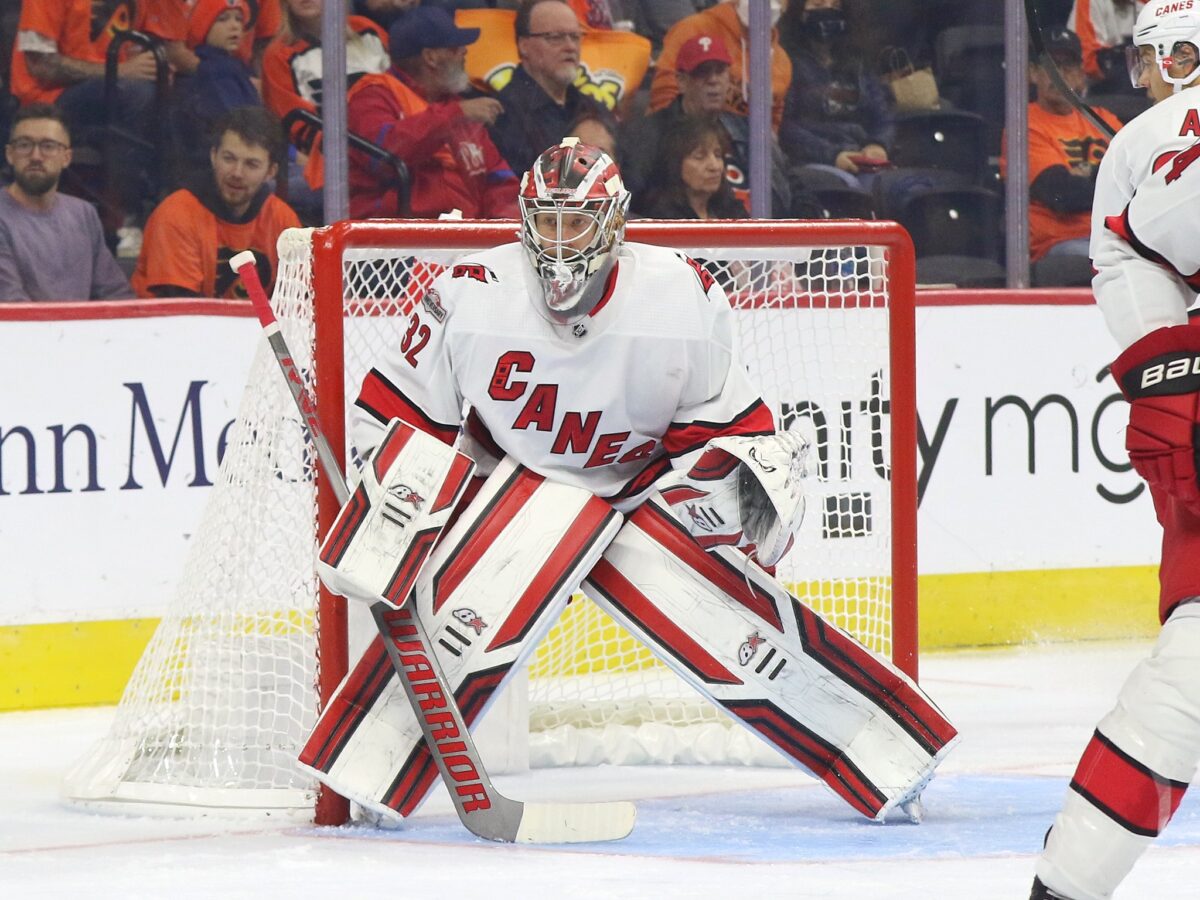 Raanta begins his second playoff run with the Hurricanes in a familiar position. He backstopped them for much of last year's run after Frederik Andersen sustained an MCL tear. A little less than a year later, he has started all five games of Carolina's 2023 run, posting a .906 SV% and a 2.59 GAA as the team leads the New York Islanders 3-2.
The Hurricanes have been battle-tested. Along with Andersen, they're missing Max Pacioretty, Andrei Svechnikov, and another former Blackhawk in Teuvo Teräväinen due to injury. Their depth has stepped up, but strong goaltending could be crucial as they seek their first championship since 2006. Even with a less-than-stellar performance in Tuesday's (April 25) 3-2 Game 5 loss, allowing three goals on 22 shots, Raanta's experience in last year's postseason and that from his Blackhawks' tenure should help.
Patrick Kane, New York Rangers
Is there a more obvious choice? Of course not. Patrick Kane is arguably the greatest Blackhawk of all time; he could retire today, and his legacy would be cemented. But the 34-year-old is still among the NHL's elite. Despite having a rather underwhelming regular season by his standards, he's chasing his fourth Stanley Cup with his old friend and yet another former Blackhawk, Artemi Panarin.
For the past few seasons, Kane was always the guy in Chicago. That isn't the case in New York right now, given the Rangers' star power, but that doesn't mean the team hasn't felt his impact. Tied 2-2 in their first-round series against the New Jersey Devils, Kane's had a solid postseason with five points (one goal, four assists) after posting 12 points (five goals, seven assists) through 19 regular-season games. He had an awesome performance in last Thursday's (April 20) Game 2, scoring a beautiful backhand goal while adding a pair of assists in the team's 5-1 win.
The Rangers went all-in at the deadline, adding not only Kane but Vladimir Tarasenko. It's an admirable yet risky strategy, especially with both forwards set to hit free agency this summer. Kane, however, absolutely knows what it takes to win. With the Devils having made it an even series since his Game 2 performance, a similar effort would no doubt help New York as it looks to bounce back.
This year's playoffs have been nothing short of eventful. For Chicago fans, the Blackhawks' ex-players competing adds another level of intrigue, especially those such as Kane and Domi, who were with this season's team just a few months ago. While the Blackhawks remain a long way from contention, it's always fun to keep track of former players, with the above five and others all seeking hockey's ultimate prize.
---
---