Through the first three games of their first round series versus the Los Angeles Kings, Edmonton Oilers forward Evander Kane wasn't producing at the level fans had hoped. After scoring at nearly a goal-per-game pace through last year's postseason and seemingly having an impact each and every shift, the belief was that prior injuries sustained throughout the 2022-23 campaign were preventing him from getting into a rhythm.

In both Games 4 and 5, however, Kane has come alive for this Oilers club. He scored what at the time was their biggest goal of the season with just minutes remaining in Game 4 to force overtime before Zach Hyman scored the game-winner to even the series up at two apiece. He then got things started in Game 5 with a great shot on the power play in an outing the Oilers once again won to take a 3-2 series lead. That said, it has still looked to many like he is battling something, and that seems to be exactly the case.
Kane Not at 100 Percent
Speaking in his latest 32 Thoughts Podcast, Elliotte Friedman said that Kane hasn't been at 100 percent as of late. That isn't all too surprising, given that many players are battling ailments at this time of year. However, from what Friedman has heard, the 31-year-old is being hampered by more than just a single injury.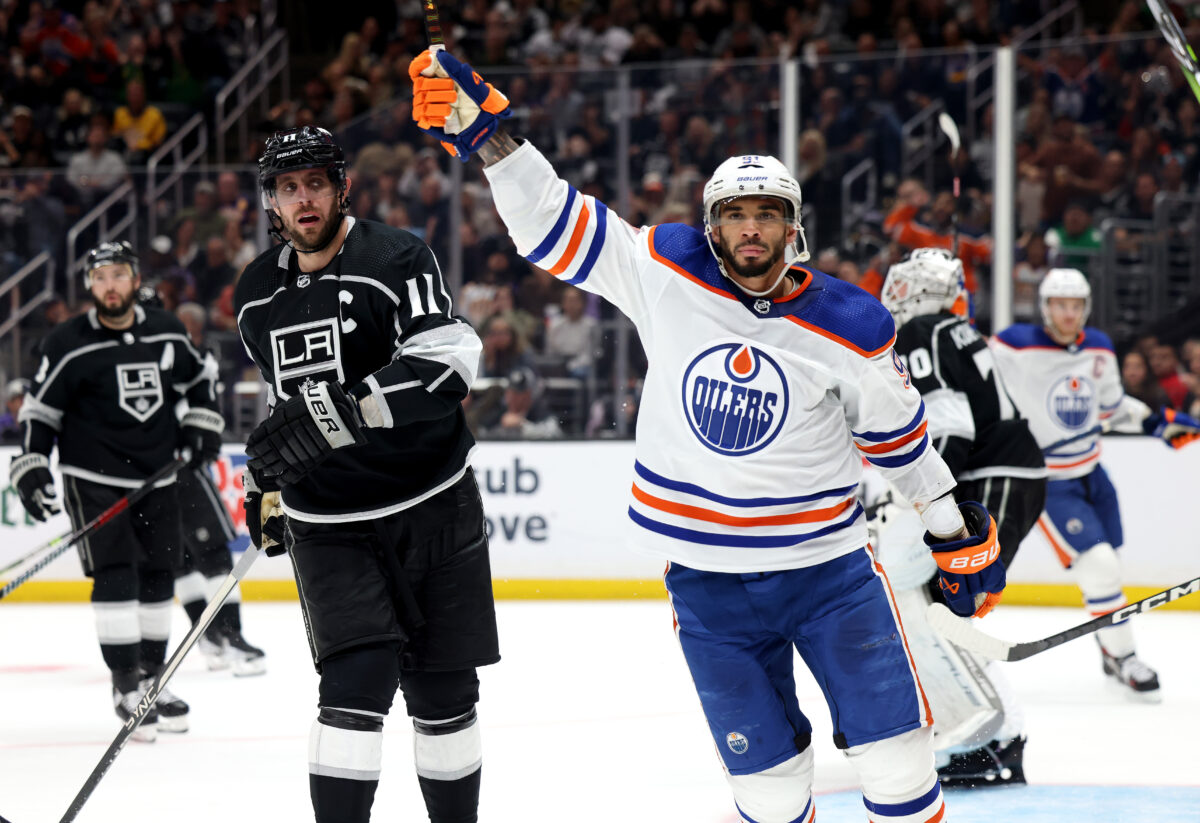 "He's got at least two injuries. He's got I think a lower and an upper-body injury," Friedman said in regards to Kane. "There's something on his leg that's bothering him, I think there's something up higher that's hurting him a little bit. He's playing through a ton of stuff."
---
Latest News & Highlights
---
Fans who tuned into Game 4 became well aware of a lower-body injury to Kane, as he seemed to struggle to generate power through his first few strides, and was noticeably favoring his leg after whistles. The broadcast booth picked up on this as well, and also showed him numerous times grimacing in pain on the bench.
Continuing to Battle Through
Despite the multiple injuries he is believed to be dealing with, Kane has continued to give an honest effort through the Oilers' first five playoff games. His three goals trail only Leon Draisaitl amongst his Edmonton teammates, while his 25 hits lead the roster. The fact he was able to play 24:32 in Game 4 speaks volumes to not only his toughness, but just how badly he wants to win.
Related: Brett Kulak Forcing Oilers to Make Tough Decision with His Play
Of course, this isn't the first time in recent memory we have seen an Oilers forward gut through a serious injury. In last year's postseason, Draisaitl sustained a high ankle sprain in the first round versus the Kings, an injury that can force players to miss significant time. That wasn't the case for the German superstar, however, as he didn't miss a single game and recorded 32 points in 16 outings. In the same 32 Thoughts Podcast episode mentioned above, both Friedman and Jeff Marek made it clear they believe that effort had a lasting impact on his teammates. That could very well be part of what is inspiring Kane to continue to give it his all each time he hits the ice.
Kane Has Changed His Reputation
While his skill level was never in doubt, many questioned Kane as a teammate in years past. There were plenty of stories revolving around potential attitude problems, feuds with teammates, and at times a lack of effort in games. Because of those stories, many Oilers fans believed Ken Holland may have been making a mistake in bringing him into the locker room a season ago, but it is safe to say those with that opinion at the time have quickly changed their minds.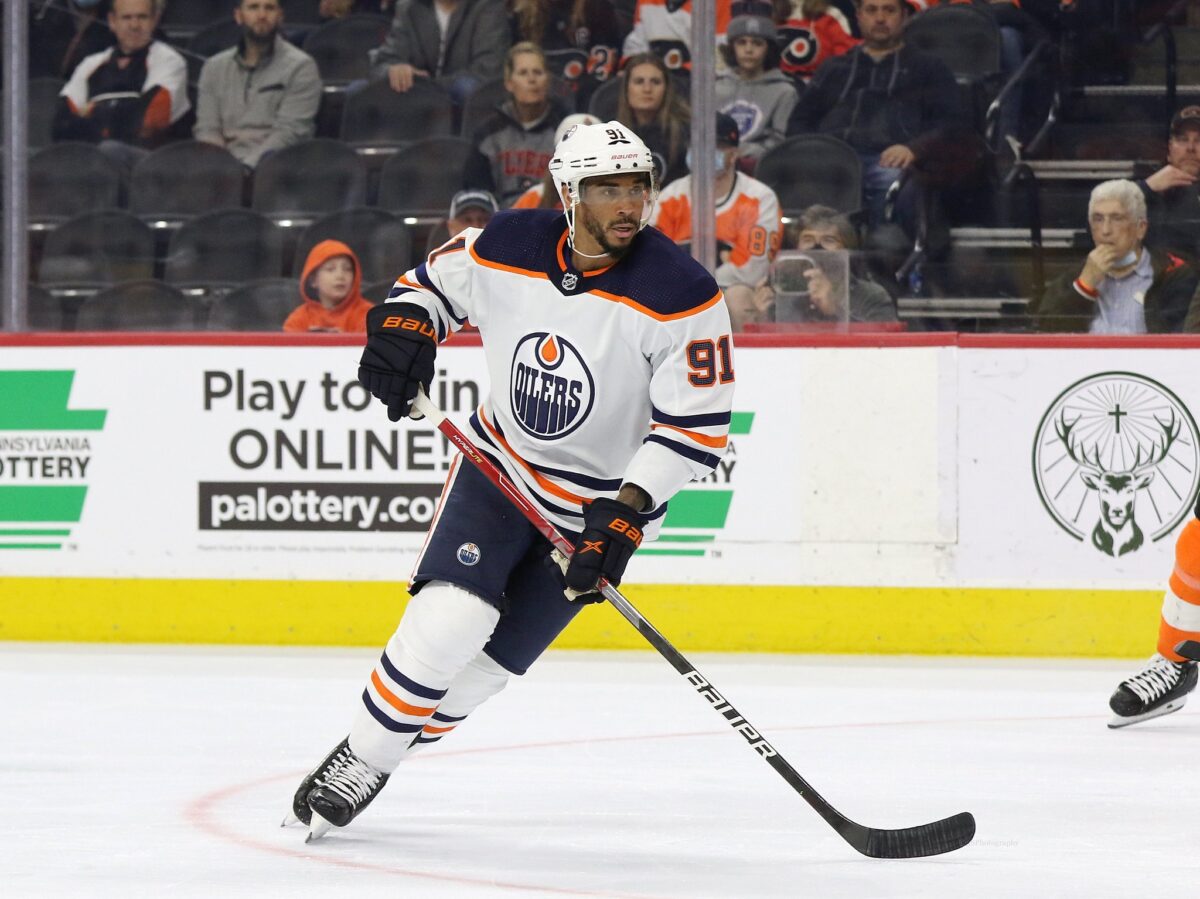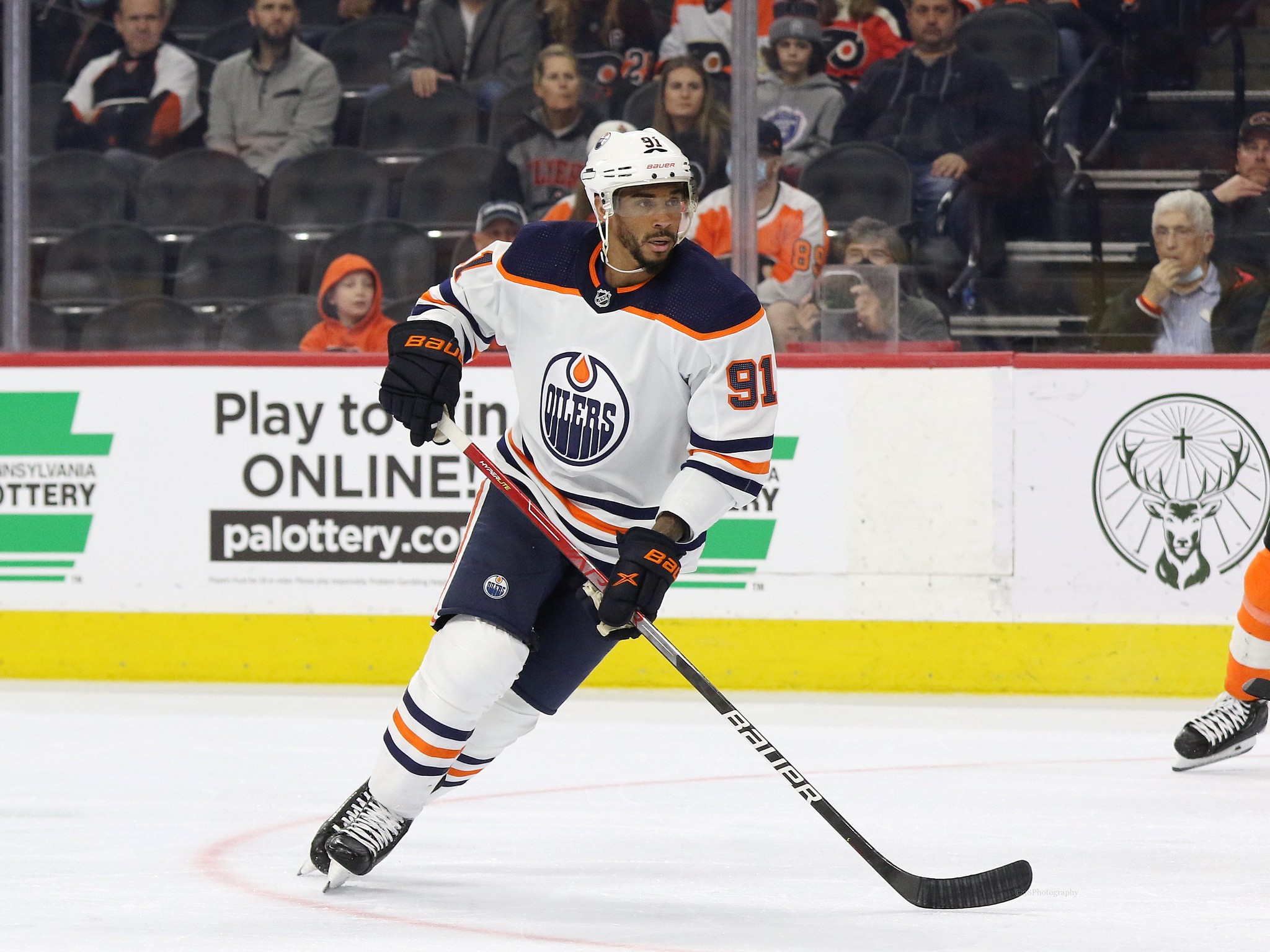 It could be that the stories were simply exaggerated, or perhaps that the player just grew up, but one thing is clear; Kane has been nothing but fantastic with the Oilers. His on-ice play has been phenomenal, but he has also endeared himself to the entire city of Edmonton off of it. He is involved in many different events with the fans and appears to be a very good family man. He has embraced the Oilers organization in every way possible and clearly feels a sense of loyalty towards them with the opportunity they gave him when he was at a low point of his career, and you can guarantee he will continue to give them all he's got for the remainder of this playoff run despite the injuries he is battling.