Recently, I provided insight into the great bargains available in this summer's free agency. As you probably gathered from the title, I'm now taking a look at the flipside to identify the players to avoid this summer. Before sitting down and putting pen to paper, I really thought that this would be a difficult task. Although it's possible to identify a few a players to avoid, I did not realize that the greater difficulty would be limiting the list to a top 5.
While there is an underlying fear of overpaying for a player, the pressure from hometown fans to acquire big name players adds a higher degree of difficulty to the job of a team's GM. Though the average contract price is growing, when you consider the additional revenue generated by the playoffs, jersey sales and exposure created by these big name players, you can sometimes understand why a team takes the risk. That being said, here are the top 5 players that should be avoided this summer, regardless of the potential upside in revenue created by their name.
Top Five Free Agents GMs Should Avoid This Summer:
Patrick Sharp
35 Years Old – 2016-17 Cap Hit = $5,900,000
Remember the glory days in Chicago? With every passing minute, those days seem to be further and further away. Sharp has a reputation of never playing a full season, only doing it once in the past 7 seasons, and this season was no different. He suited up for only 48 games. If you consider his $5.9 million cap hit, the Dallas Stars paid him roughly $123,000 per regular season game this year. This number becomes even more ridiculous when you see that he only tallied 18 points ($327,777 per point). And don't forget that he was also a -22. Finally, his Goals For % finished at 37.68%. That means that in those 48 games, there was roughly a 62% chance that if a goal was scored while Sharp was on the ice, it was generated by the opponent.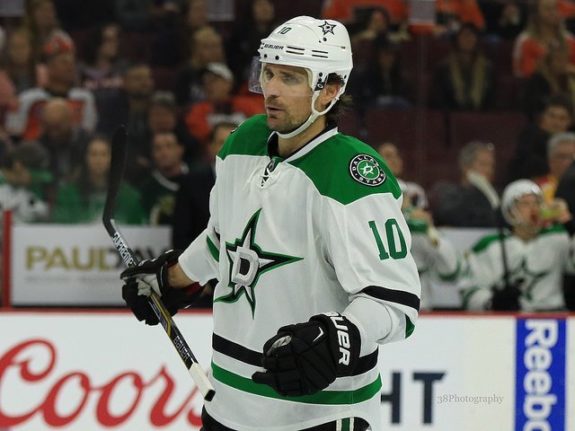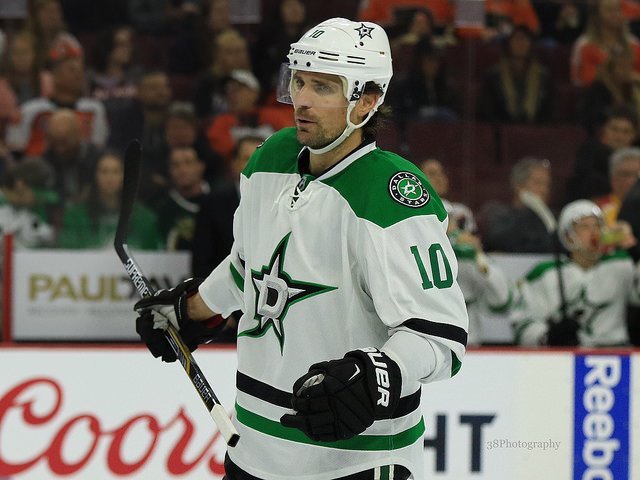 When shopping for players with a similar price tag, there are players like Brandon Saad, Taylor Hall, or Aleksander Barkov; all of whom I would quickly take instead. I would even prefer to have that money sit in the bank and collect interest rather than sign him.
Dennis Wideman
34 Years Old – 2016-17 Cap Hit = $5,250,000
Age played a huge factor with this choice as well. Did you know there is actually a younger, better Wideman!? Yes, they are not related, however, that does not mean that the 18 points (5G, 13A) put up by the older Wideman is any more impressive. His younger namesake, Chris, scored just one point shy, albeit in 19 more games.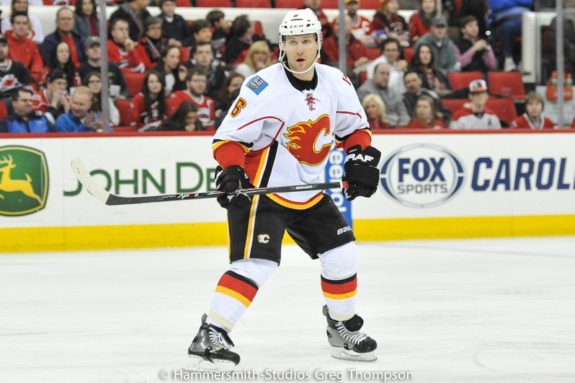 However, the simple fact that I am even able to compare the two proves my point. Two players who have similar production levels and are on similar caliber teams should not be making a salary difference of $4,650,000 regardless of their names. Dennis Wideman, had sub 50 percentages in CF% (48.46), SF% (46.80) and worst of all GF% (43.56) which all point to the fact that he has become a liability on the ice. I don't think that any GM should pay more than $5 million for anybody named Wideman next year.
Patrick Marleau
37 Years Old – 2016-17 Cap Hit = $6,666,667
I'll admit, this one was tough. I evaluated for a long time trying to decide if he had any upside left after playing 1,670 career games, not including international play. My conclusion, he does not. While you can argue that he still put up 27 goals this year and 3 goals in 6 playoff games against the Oilers, he will undoubtedly hit the proverbial wall, and soon. Don't believe me? In the past 4 seasons, his point totals have been steadily decreasing from 70 (33G, 37A) to 57 (19G, 38A) to 48 (25G, 23A) and finally 46 (27G, 19A) this past year.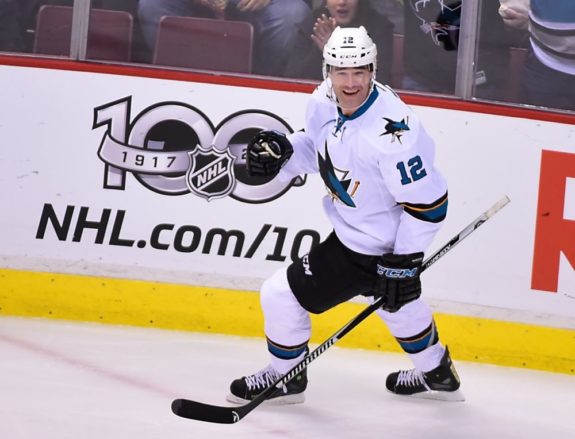 On top of that, his shot totals have taken a hit too. They sat at 285 shots 4 years ago and slid down to under 200 this season for the first time since the 2007-08 season. The reason I had trouble here is due to his CF% of 58.38% which ranks him nicely at 52nd in the league and the fact that he has not missed a game in 8 seasons. The price tag of over $6 million, is too high to warrant his lacking production which will likely only get worse moving forward.
Dmitry Kulikov
26 Years Old – 2016-17 Cap Hit = $4,333,333
There were only 80 players in the NHL who played more than 500 minutes during the regular season that had a worse CF% than Dmitry Kulikov; 80 out of 557 players! Let that sink in. Buffalo was bad, but not that bad. Kulikov's analytical numbers were atrocious. So bad that I am second guessing why he is not higher on this list.
The one stat that stands out for me is the GF%. Obviously, the object of the game is to score more than your opponent. This stat calculates all goals scored and determines which percentage of those were by a specific player's team while they were on the ice. Out of the same pool of 557 players, Kulikov ranked 551st in the league. For every goal scored while Kulikov was on the ice, only a measly 26.67% of the time it came from the Sabres. To summarize, Kulikov finished with 5 points (2G, 3A) in 47 games and ended the season with a -26. Good thing he didn't make that much money, oh… never mind.
Steve Mason
28 Years Old – 2016-17 Cap Hit = $4,100,000
It's always tricky to evaluate a goalie's performance and even more so when the team in front of them isn't great, especially defensively. Mason has always carried high hopes since his strong rookie campaign with Columbus, but the elite performance has yet to materialize.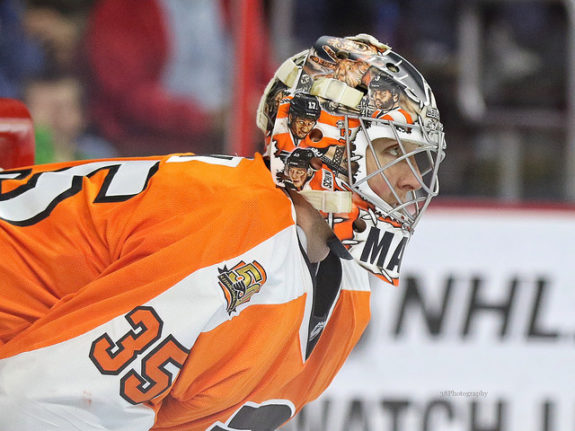 Mason finished the season with a GAA of 2.66 and a Save Percentage of .908. While these numbers are not terrible, they are not going to get his team very far either. Mason has never posted an SP over .930 nor had a GAA under 2.20 for a season. That being said, there is an argument that he is just now entering his prime and likely will improve going forward. However, this season, he did not demonstrate what a team needs from their starting goalie.
He has been streaky his entire career and that continued this season as well. For the same price, Jonathan Bernier is available and had a much better season with the Ducks. Avoiding signing Mason will help a GM find himself in a goalie tandem similar to that of the Flyers and Stars, one where nobody really wins, including the team.