It's only November, but NHL teams should start preparing now for this summer's Las Vegas expansion draft.
In June, Las Vegas GM George McPhee and his staff will make their expansion selections from all 30 teams, building the roster of Sin City's first professional sports team. Each team will be permitted to protect nine to eleven players from their organization, leaving quite a few skaters and goalies up for grabs.
Some teams—Arizona and Toronto come to mind—will be able to easily navigate the expansion draft without losing solid players. Others won't be as lucky.
Let's take a look at five notable teams facing difficult expansion decisions.
Pittsburgh Penguins: Goalies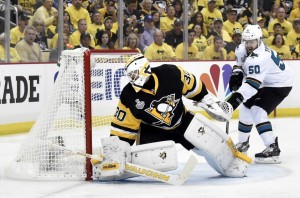 First and foremost, the defending Stanley Cup champion Pittsburgh Penguins face a difficult scenario when it comes to their championship-winning goaltenders. After Matt Murray led the Penguins to the 2016 Stanley Cup, the team signed him to a three-year contract extension. But unless Pittsburgh convinces 2009 winner Marc-Andre Fleury to waive his no-movement clause (NMC) and/or trade him ahead of the expansion draft, the Penguins would be required to make Murray available to Las Vegas.
Fleury's NMC includes expansion drafts too. When his contract was signed, the Penguins did not have to plan for an expansion draft. But now, they'll need to move their former franchise goalie to protect his usurper. The catch is that Fleury has to play ball with this, or else it's almost certain that Murray will be looking for property around Las Vegas next summer.
Anaheim Ducks: Protection Strategy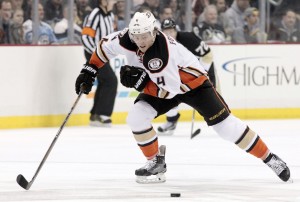 Out west, the Anaheim Ducks are set to face a difficult decision with regard to their expansion draft protection strategy. And their doling out of NMCs is to blame. Because Ryan Getzlaf, Corey Perry, Ryan Kesler, and Kevin Bieksa all have NMCs, they'll count toward the Ducks' protected players list, leaving either four forwards and two defensemen or four skaters to be protected.
In an ideal world, the Ducks would want to protect valuable, young assets like defensemen Hampus Lindholm, Cam Fowler, and Sami Vatanen, plus forwards Rickard Rakell and Jakob Silfverberg. Unfortunately, they'll likely lose one of those five in the expansion draft thanks to their veterans' NMCs.
So, do they protect all three defensemen and lose Rakell or Silfverberg? Or do the Ducks only protect three defensemen total and lose a budding blueliner? Now that's a tough decision.
Tampa Bay Lightning: Forwards & Goalies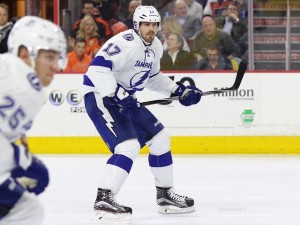 No matter who the Tampa Bay Lightning protect during the expansion draft, they'll likely lose a good forward when Las Vegas makes their selection. Steven Stamkos, Valtteri Filppula, and Ryan Callahan all have NMCs in their contracts. While that is acceptable for Stamkos—the Lightning's franchise center and team captain—Steve Yzerman will have to bite the bullet on the contracts he dished out to Filppula and Callahan.
With those three protected, the Lightning can only protect four more forwards if they choose the 7-3-1 expansion protection strategy. Tyler Johnson, Nikita Kucherov, Jonathan Drouin, and Ondrej Palat will likely be the last four forward spots, leaving a group of great forwards unprotected. Unless Yzerman can unload Filppula, Callahan, or both, he'll lose one of Alex Killorn, Vladislav Namestnikov, or J.T. Brown to George McPhee's Las Vegas franchise.
However, this can also change if Tampa Bay re-signs pending free agent Ben Bishop. Then, the Lightning will have to choose whether they protect Bishop or future starter Andrei Vasilevskiy. Las Vegas would love to get their hands on either of these former Olympic goalies.
Columbus Blue Jackets: Forwards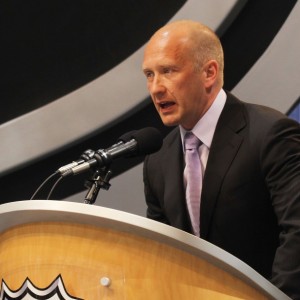 In the months leading up to the Las Vegas expansion draft, Columbus Blue Jackets GM Jarmo Kekalainen has his work cut out for him when deciding which forwards to protect.
Because of their NMCs, the Blue Jackets will need to protect Brandon Dubinsky, Scott Hartnell, Nick Foligno, and possibly David Clarkson up front. If Clarkson remains on long-term injured reserve, he may gain exemption from the expansion draft and would not be required to be protected. Kekalainen could also ask him to waive his NMC knowing Las Vegas won't take an injured veteran with a hefty contract. But in order to protect Columbus' plethora of talented youngsters, Kekalainen might have to ask Hartnell and possibly Dubinsky to waive their NMCs.
Columbus also has Brandon Saad, Boone Jenner, William Karlsson, Alexander Wennberg, Matt Calvert, Josh Anderson, and Cam Atkinson contributing in their top-nine. With Saad and Jenner likely staying in Columbus, who might be left unprotected? Who can Kekalainen convince to waive their NMC? Columbus' forward situation is worth watching, especially if the team has a successful 2016-17 season.
Minnesota Wild: Defensemen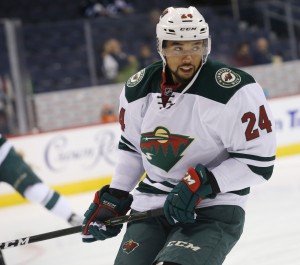 Up in the Twin Cities, the Minnesota Wild have quite the stable of young, talented defensemen patrolling their blue line. Along with the Team USA star Ryan Suter, the Wild also have Jared Spurgeon, Matt Dumba, Jonas Brodin, Marco Scandella, and Christian Folin defending their zone.
Unless the Wild convince Jason Pominville to waive his NMC, they'll likely need to protect seven forwards, meaning only two of the above defensemen can join Suter on the safe list. Based on his season so far, Scandella seems a likely candidate to be left unprotected for the expansion draft. But who joins him? Wild GM Chuck Fletcher will need to decide which defensemen are most valuable to long-term team success.
Stacking the Deck
There are a few ways for teams to avoid the perils of the Sin City expansion draft – I covered them in an article earlier this year. In addition, teams will be allowed to ask players with NMCs to waive them, avoiding the requirement to protect those players.
@TheNLKing yes, NHL has said it will allow players to waive NMC for expansion draft if they choose to do so

— Pierre LeBrun (@Real_ESPNLeBrun) November 10, 2016
However, if a player declines to waive his NMC, that player's team will still be required to protect him.
Which NHL team above will likely lose the best player? Comment below with your opinion.