The Ottawa Senators and Pittsburgh Penguins facing off always make for an entertaining game. This game was no exception, as the Senators scored four power play goals and defeated the Penguins 5-4 in overtime. In a strong bounce-back performance after losses to the St. Louis Blues and Colorado Avalanche this week, now is the time to start stringing together a series of wins.
The Senators now sit eight points back of the Penguins for a wild card spot, but have five other teams they will have to hurdle over to make it into the playoff race. Fortunately, the Senators play the Penguins again Friday (Jan. 20) and can move to within six points and back into reach.
The Senators now sit with a record of 20-21-3, which is good for 43 points as they hit the 44-game mark. There were lots of positives to take away from this game, and not a whole lot of negatives, but there are still five important takeaways to talk about following the win.
Josh Norris' Importance (And How It Affects Shane Pinto)
Josh Norris returned to the lineup to face off against the Penguins. After missing 38 games with a shoulder injury, many were skeptical about his return, as it was originally predicted to be a season-ending injury in the fifth game of the season. When head coach DJ Smith announced that Norris wouldn't be taking faceoffs, there was even more reason to be nervous.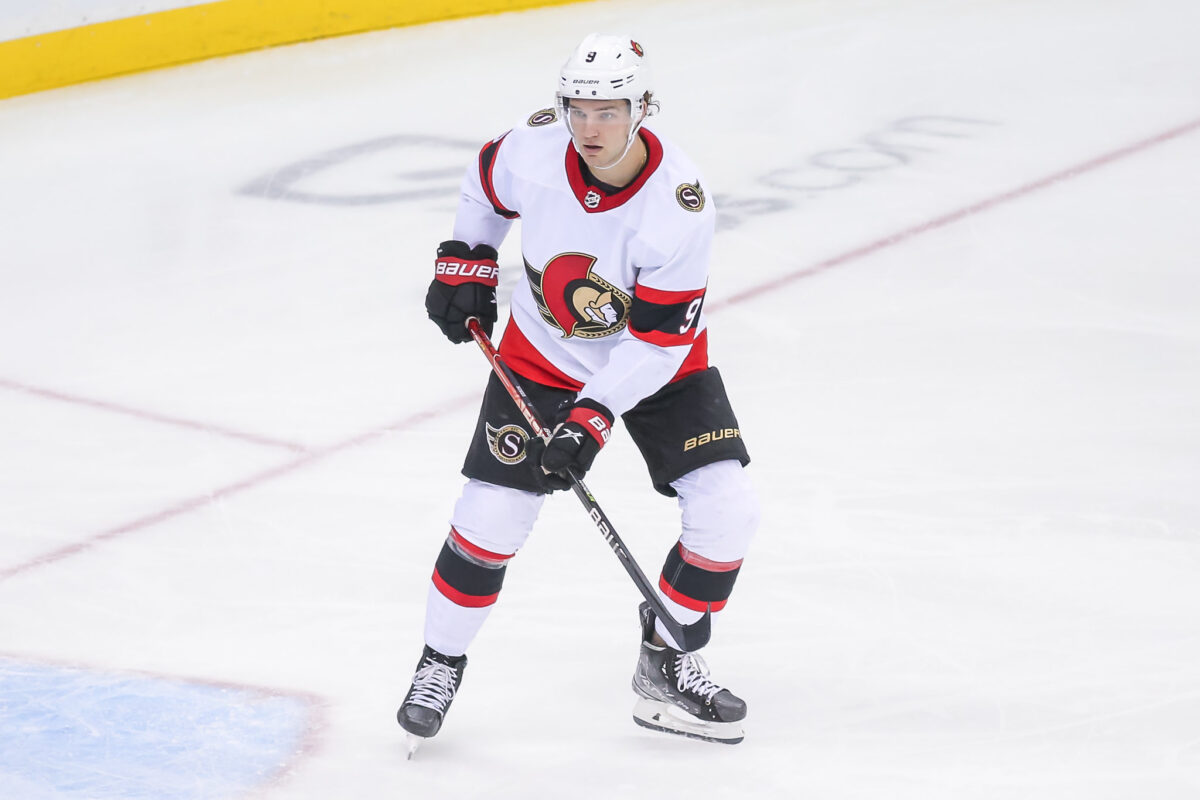 Norris quickly made hesitant fans feel more comfortable, though. From the start of the game, he looked like he belonged, and hadn't missed a step during his lengthy time away. He was unable to get on the scoresheet, but ended the game with 19:14 of ice time, generating two shots and had an expected goals of 0.556 per MoneyPuck, which ranked fourth on the Senators.
Another important part of Norris' return, is that it moved Shane Pinto back into the third-line center position. Pinto looked significantly more comfortable in this role and with power play opportunity. Despite lining up with Derick Brassard and Dylan Gambrell, rather than the players he had gotten used to on the second line, his presence was felt just as much, if not more with a slightly reduced role. His goal in the third period was his first in 14 games, and he expressed how good it felt to break that streak.
"It's a long season and my first year so I'm learning every day. It's a process and there's definitely days where it's frustrating but you just have to stick with it, stay positive and the bounces will come."

from Shane Pinto in post-game media availability
With the two centermen back in their rightful spots, the Senators' depth just got significantly better, and it didn't take long to show.
Power Play Success
The Senators were fortunate to have nine power play opportunities against the Penguins, and for a team that has had one of the best power plays in the NHL, they made the most of the opportunity. Four of the five goals came on the man advantage, putting them up to 46 powerplay goals, only behind the Edmonton Oilers, who lead with 51.
The return of Norris also had a significant impact on the second power play unit, and they looked much more comfortable and dominant than before. Drake Batherson, Tim Stutzle and Alex DeBrincat each scored a powerplay goal for the top unit, and as mentioned, Pinto got the lone goal from the second unit. Having two loaded groups who can produce power play goals on any given night is a blessing to have.
Defensive Positivity
Thomas Chabot registered three assists and had some excellent offensive looks that don't show up on the scoreboard. This game against the Penguins may be one of his best of the season. He was dancing with the puck, and had multiple opportunities where he was in alone on Casey DeSmith, but couldn't buy a goal. There were plenty of times he kept the pressure alive by making an excellent stop at the blue line, and showed the confidence of a true star.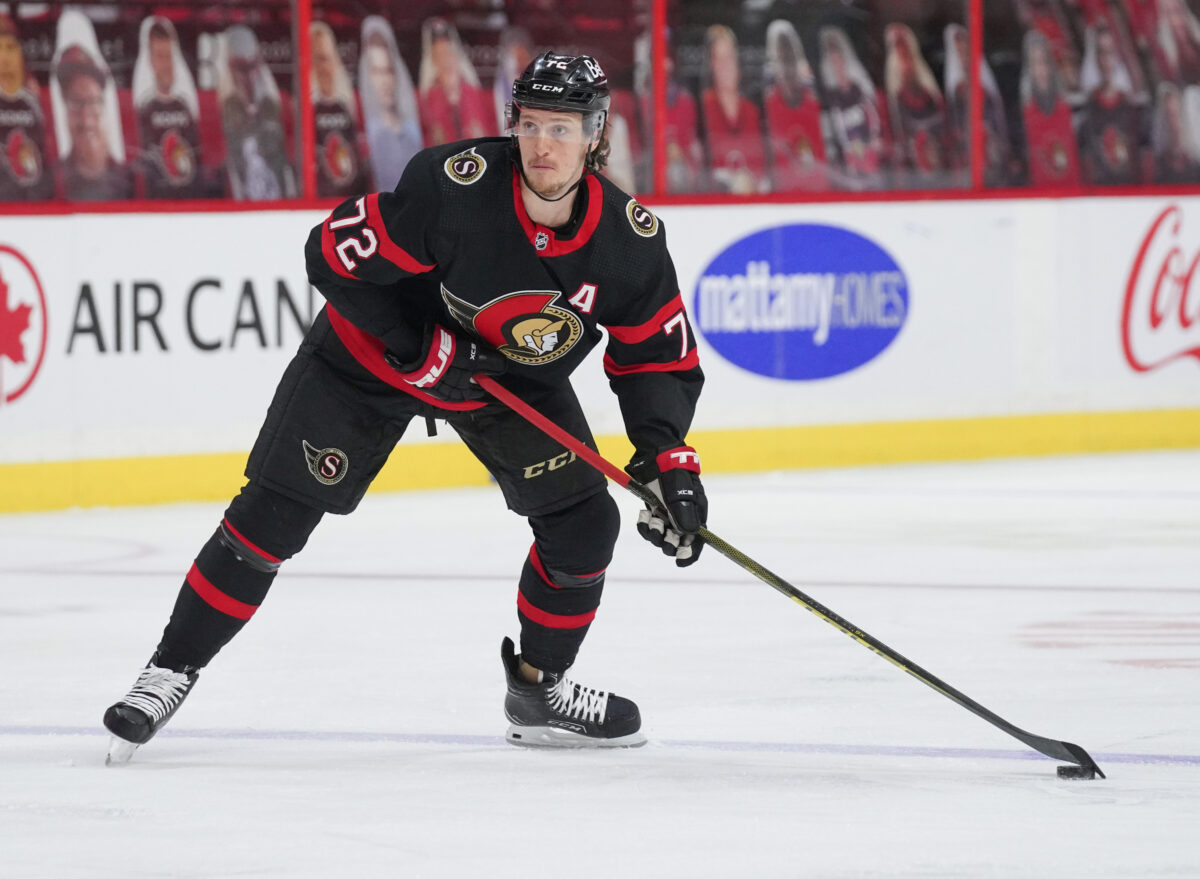 Jake Sanderson was unable to register a point, and ended the game as a minus-1, but it may have been his best game in the NHL. His skating was on full display, catching up to any player that snuck by him, and made numerous defensive plays that made him look like a true NHL veteran. He jumped into the offense plenty of times, too, and was skating circles around the Penguins to create pressure and open up passing lanes. Sanderson is going to be a star defenseman in the NHL sooner rather than later, if he isn't considered one already.
Related: Top 5 Senators Moments From The First Half of 2022-23
---
Latest News & Highlights
---
Jacob Bernard-Docker also had a fantastic game. After being called up for the game against the Blues due to Artem Zub suffering an injury, he was excellent against the Penguins. His shot from the blue line was certainly noticeable, and his defensive game was not, which is one of the biggest things this Senators group is missing. Bernard-Docker isn't flashy, especially in his own end, but he makes all of the right plays to shut down the opposition's offense. He makes smart breakout passes and quietly contributes everywhere you need him to. I hope Bernard-Docker has played his last game in Belleville, because he looked like a true NHL defenseman in this game.
Talbot Needs To Be Better
Cam Talbot has struggled as of late. This game should not have been as close as it was, and for once, the defense can't be blamed for it.
Two of the goals scored against Talbot were shots that he needed to stop. What made them even more frustrating, is that he was so close to saving them, as the two shots hit his glove and went into the net. The other two were also savable shots, but not every game can be a shutout.
Don't get me wrong, I like Talbot as a goaltender for the Senators. He brings a veteran presence, and has proven to be able to have outstanding games. He just needs to level out with his consistency, control some more rebounds, and make key saves to keep the Senators in games.
Captain Clutch
Brady Tkachuk had a monster game. With a goal and three assists, he is up to 46 points in 44 games. Not only was he able to get three power play assists, but his overtime goal had fans out of their seats. This was the sixth overtime goal of his career, putting him one behind Mike Fisher for the Senators' franchise record – and he's only 23 years old.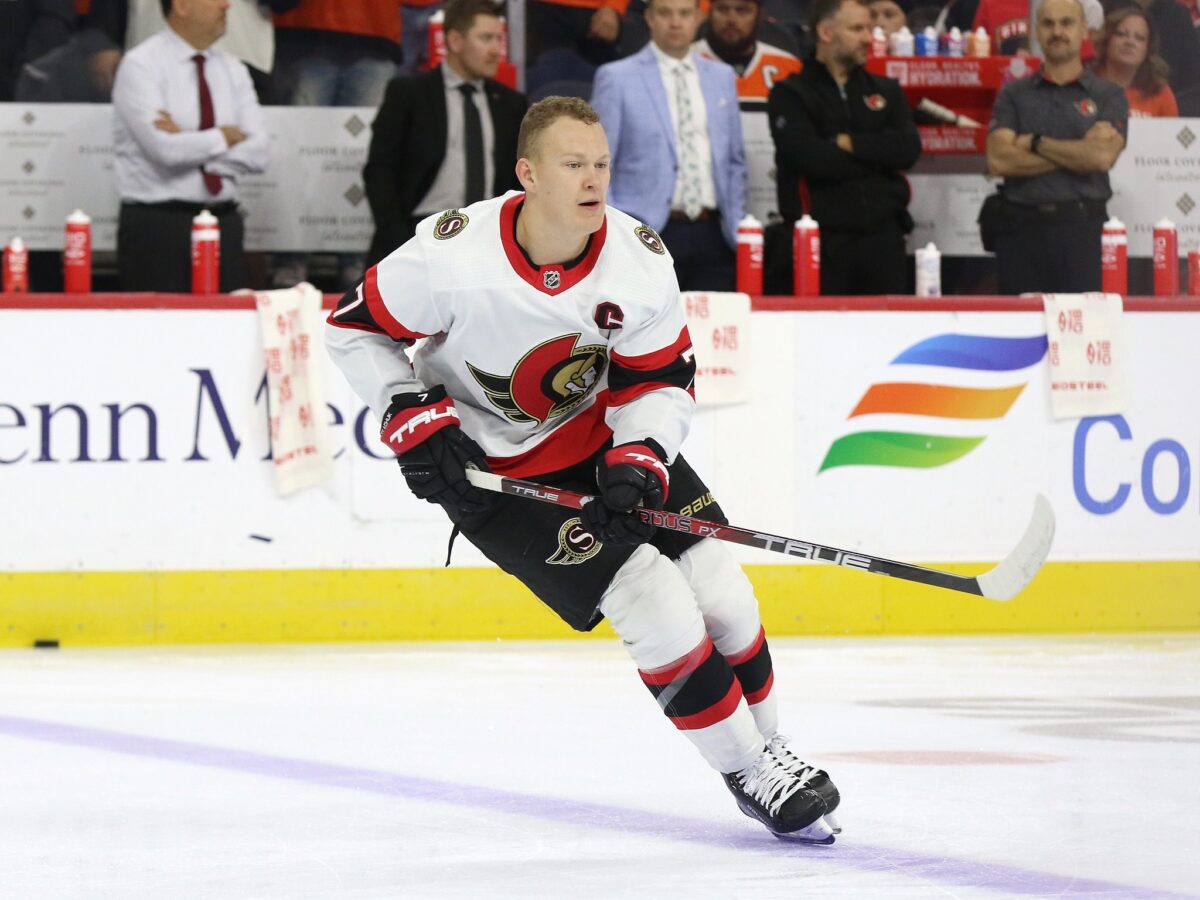 With four shots, four hits, and four points, there is no better first star of the game than the captain. Tkachuk is doing everything he needs to be doing to get the Senators back to their winning ways. I have no doubt in their ability to rally behind their captain and start putting together some impressive performances, especially with the team getting healthier by the day.
The Senators have quite an important stretch of games coming up. They don't have an easy schedule, as their next four games are against teams in a playoff position, three of which are in the Eastern Conference. If they can take at least a pair of these games, they will be in a great position to start looking forward to what the rest of the season may look like and it starts with Friday's game against the Penguins.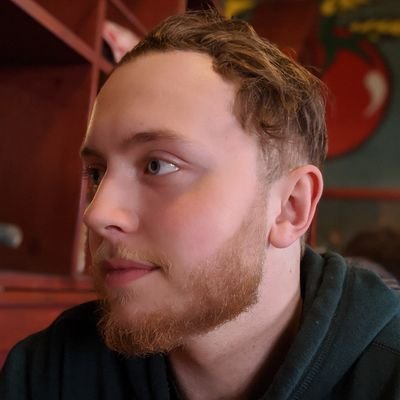 My name is Jacob Billington, and I cover the Carolina Hurricanes here at The Hockey Writers. Born and raised in Nova Scotia, becoming a hockey fan was quite easy. Falling in love with the game in the early 2000's, and taking in as much knowledge as I could since then. I appreciate everybody who reads my content, and I take pride in creating the best experience for readers. Feel free to reach me on Twitter, I am always active and talking about anything hockey related!