As the Boston Bruins begin the second half of the season, they are sporting the league's best record at 34-5-4, good enough for 72 points. However, as good as they have played, there could be some room for improvement to the roster ahead of the March 3 trade deadline.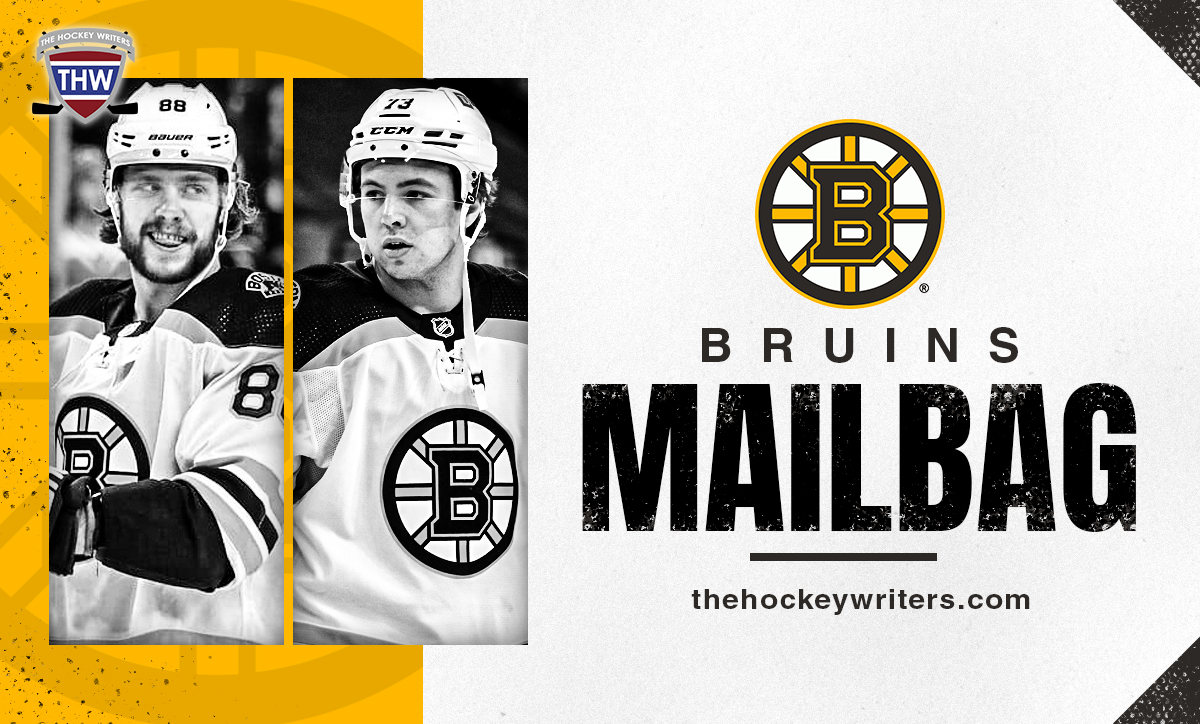 With the second taking the turn for the second half and the march to the Stanley Cup Playoffs, it's time to break out another Bruins Mailbag for The Hockey Writers. Let's get going.
What Does David Pastrnak's Next AAV Look Like?
Michael H.
Things are reported to be moving along with David Pastrnak with the Bruins for an extension and I do believe in the end a deal gets done, but if I'm Pastrnak, I'm in no rush to take a team-friendly deal. He wants what his value is nobody blames him.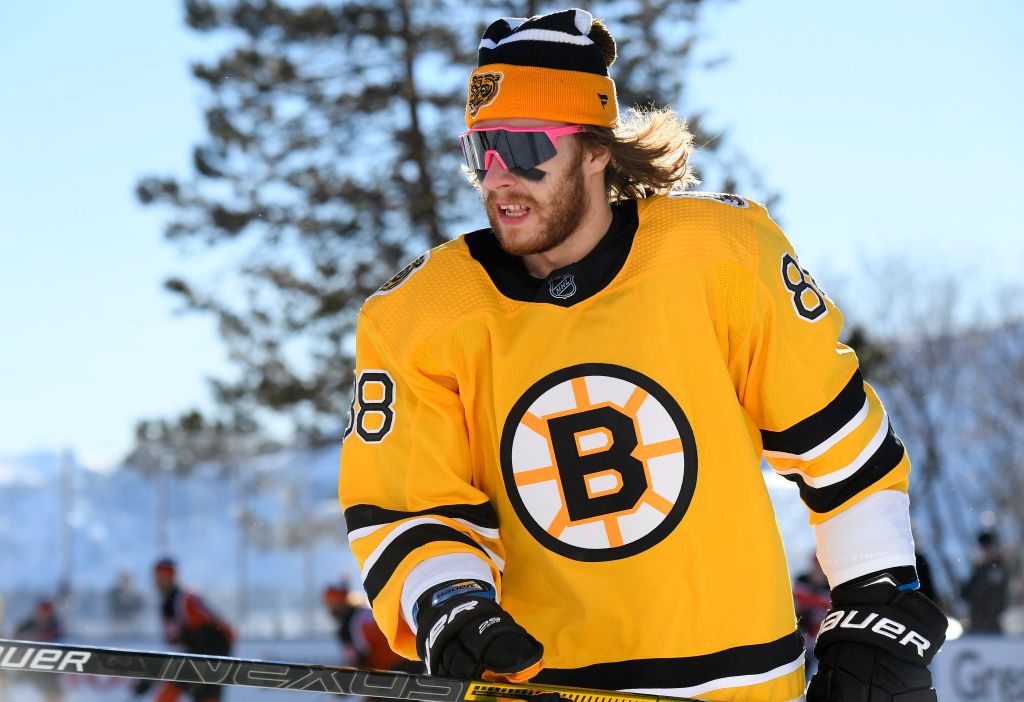 In the end, I think he gets an eight-year,$92 million contract with an average annual value (AAV) of $11.5 million. If general manager (GM) Don Sweeney can get an AAV of $11 million, it would be great, but this is one time that you pay the player his worth and not risk losing him, similar to the Calgary Flames losing Johnny Gaudreau last summer.
Did The Bruins Overpay on Zacha's Extension?
Carrie P.
It took Sweeney some time, but he finally landed the player that he tried to get at the past couple of trade deadlines in Pavel Zacha. A restricted free agent (RFA) when he was acquired, he agreed to a $3.5 million one-year deal. He has been as good as the Bruins hoped he would be through the first half of the season.
He agreed to a four-year, $19 million extension following the 4-3 win over the Toronto Maple Leafs on Jan. 14 with a $4.75 million AAV. To me, it seems like a bit of an overpay for the player. Don't get me wrong, he has been a nice addition and is very valuable by being able to play all three forward positions, but a $4 million AAV to me would have been good enough.
When Does Fabian Lysell Make His NHL Debut in Boston?
Brendan G.
If I'm the Bruins, I'm in no rush to bring Fabian Lysell up to the NHL. He's had a very good first season with the Providence Bruins in the American Hockey League (AHL) and is adjusting just fine to the pro game. If the opportunity comes up to have come to Boston, then do it, but there just isn't a need right now.
As the season goes along and if the Bruins can maintain their lead in the standings, then I would not be surprised to see him come up in March or April when Jim Montgomery decides to give some of his veteran players some time off before the playoffs. That is, of course, if Sweeney doesn't use Lysell as a centerpiece around a blockbuster deal at the trade deadline.
Do the Bruins Trade for Someone They May Need Next Season?
Brandon R.
I think that everything is and should be on the table for the Bruins at the deadline. Additions are more than likely going to be made and I think there needs to be a deal made with an eye toward the future. Bo Horvat is the player I'm targeting if I were the Bruins and signing him to an extension like they did with Hampus Lindholm last season would be a successful deadline.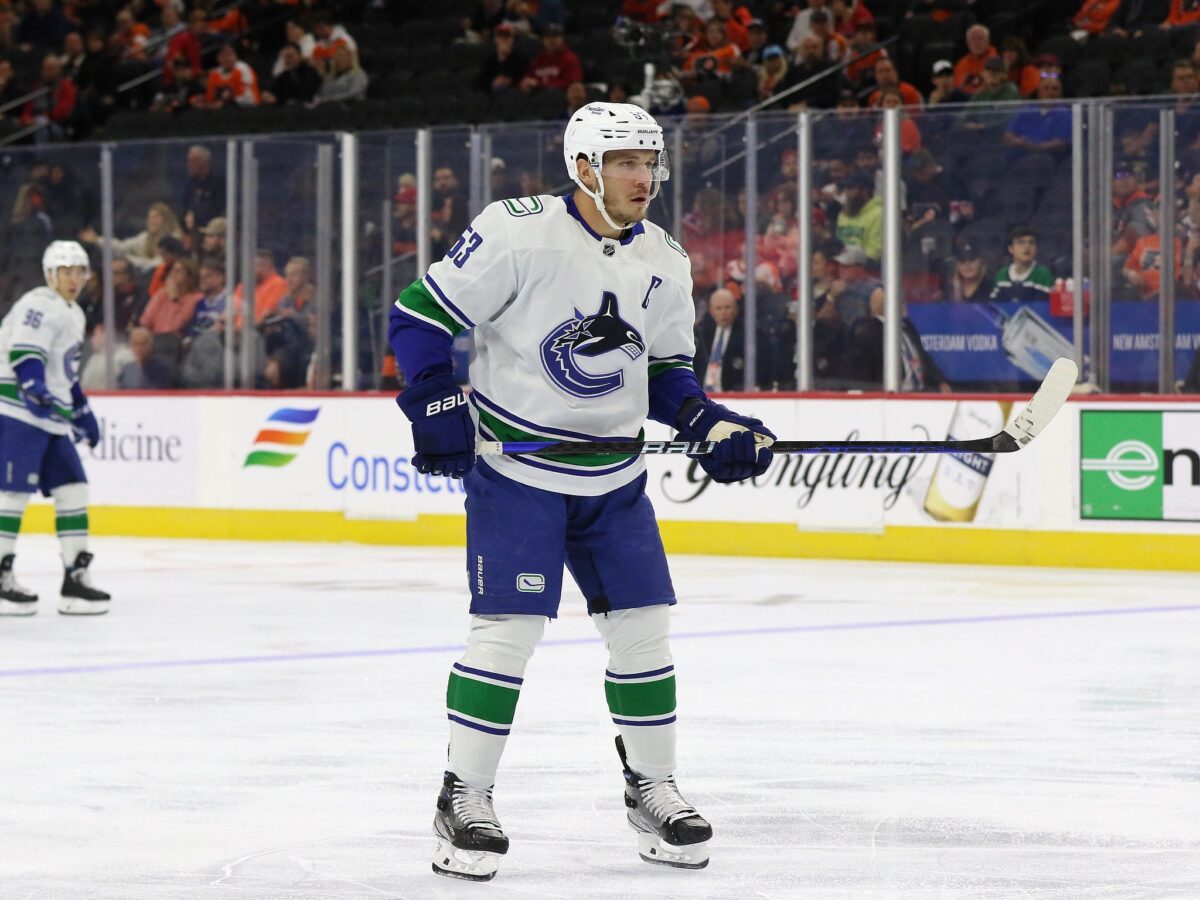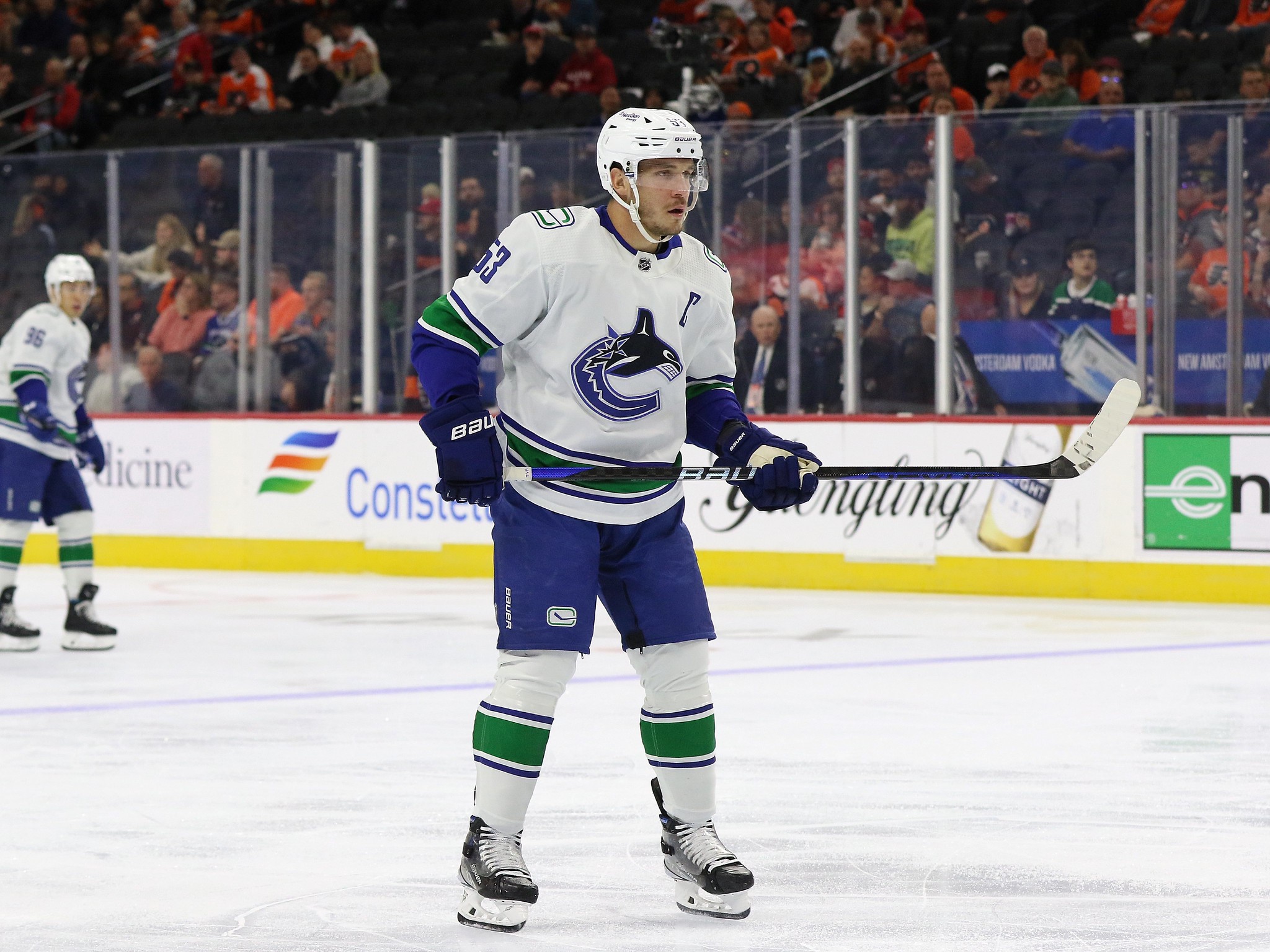 Horvat is the answer this season in the top six that could push the Bruins over the top and he is the answer up the middle in the top six when Patrice Bergeron and David Krejci are gone. To me, Horvat is the one player I'm focusing on and if he has to overpay the Vancouver Canucks to do it, then he just may have to.
Can the Bruins Get Either Toews or Kane From the Blackhawks?
Teddy L.
I'm sure that Sweeney will exhaust all avenues when it comes to making phone calls, but Jonathan Toews and Patrick Kane are fallbacks for Horvat. Both would be nice additions, but neither solves the long-term need up the middle like Horvat.
Acquiring a player from Chicago is a win-now move and the haul for that would most likely be another overpay. Again, if I'm overpaying, I'm targeting Horvat as that move would have just way too many positives for now and the future. When Bergeron and Krejci are gone, the Bruins will still be a playoff team with Horvat.
Other Than a Center, What do the Bruins Need at the Deadline?
Lucas D.
The Bruins need a bottom-six right wing and a right-shot defenseman for depth in the playoffs. Landing a bottom-six right wing opens up more options for Montgoermy with his lineup and let's face it, Craig Smith is not the answer, even though he playing top-six shifts with Jake DeBrusk injured. 
Last season, Sweeney got Josh Brown at the deadline for defensive depth, but it never worked out. There are some teams that will be looking to unload players that are going to free agents and both spots could easily be a rental. If Sweeney wants to swing big and get Jakob Chycbrun from the Arizona Coyotes if they land Horvat, then that would be a move worth looking at.
What is Zboril's Future in Boston?
Alex R.
It's safe to say that Jakub Zboril is caught between a rock and hard place. He has not played well when given the opportunity, but there really has been no reason to take any of the other six defensemen out of the lineup. The Bruins had bigger plans entering the season after signing an extension last spring, but it just hasn't worked out.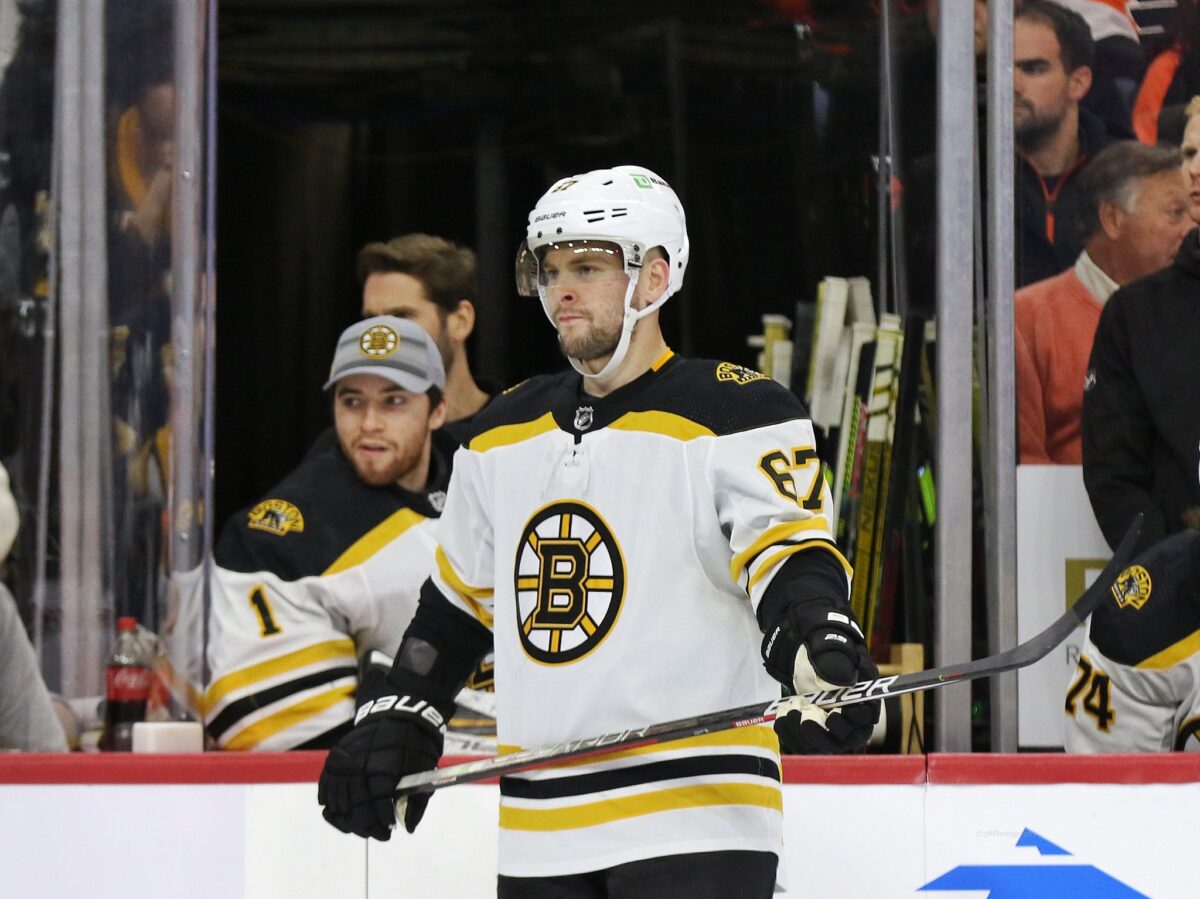 What his future holds remains to be seen. Sending him to Providence is a risky move because he would have to clear waivers and there is a very good chance that he gets claimed. There is also the possibility that he is a piece of a trade as he has a very team-friendly $1.137 million AAV and is under control for next season. Sooner or later, Sweeney needs to point in a direction with Zboril's future.
That wraps up this edition of the Bruins Mailbag for The Hockey Writers. As always, my DM's are open on Twitter (@sroche35) and the next six weeks ahead of the deadline are going to be very interesting to see how Sweeney sets up his team for a postseason run.
---
---