The 2013-14 season saw a few surprises in terms of which teams proved to be successful. Some teams soared above expectations and never hit that expected midseason slump. Others regressed from a perennial playoff contender, into a team that no one was scared to play against. For the 2014-15 season, of course some teams will again rise and fall. Now, after looking at 5 teams likely to regress, let's take a look at 5 teams who could possibly make that jump to the next tier this year. Many things have to come together for a team to substantially move up in the standings. A good mix of veterans and players in their prime, tons of depth for the stretch run, a good goaltending duo, and team chemistry are just some of the factors that  each team needs to be successful in 2014-15.
5: Washington Capitals
 2013-14: 38-30-14; 90PTS. 5th in Metropolitan Division. Missed Playoffs.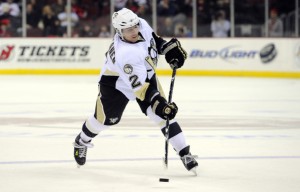 The Washington Capitals had a slow start to the 2013-14 season and their run for the playoffs came up short in the end by just 3 points, so they aren't far from a return to spring hockey. The two most notable offseason moves for the Caps were the free agent singings of Matt Niskanen and Brooks Orpik. Washington already had a solid back end with the likes of John Carlson, Karl Alzner and Mike Green. Now, they have a great Top 6. Up front, Marcus Johansson continues to be one of the most underrated centres in the NHL. While youngsters Tom Wilson and Evgeny Kuznetsov continue to move up the lineup. 2013 1st round pick, Andre Burakovsky, has been very impressive in camp and could make the jump this year. If Braden Holtby can continue to quietly be a great goaltender, he should see an increase in his play this year with an improved defence in front of him. With the talent already boasted up front, it won't take much to see the Capitals rise near the top of the East again.
4: Minnesota Wild
2013-14: 43-27-12; 98PTS. 4th in Central Division. Lost in 2nd round to Chicago Blackhawks
The Minnesota Wild had a second consecutive great season after signing Parise and Suter in 2012. In that same summer, they had possibly the best prospects in the league. And now, those prospects are developing at the NHL level. If not for concussion issues, Mikael Granlund had a breakout year in '13-14. Charlie Coyle continues to develop into a solid 2nd line power forward, while Nino Niederreiter finally showed his potential last year. On the back end, Brodin, Scandella, Spurgeon and Dumba are improving exponentially. While Folin and Olofsson wait behind them as well. In the offseason, Minnesota made another huge move, reuniting former Sabres team mates, Jason Pominville, with Thomas Vanek. That addition gives the Wild possibly the top wingers in the entire league. If Zach Parise and Mikael Granlund can stay healthy for the whole season, and the goaltending issues can shore up, this could very possibly be the best season in franchise history for the Wild.
3: Vancouver Canucks
2013-14: 36-35-11; 83PTS. 5th in Pacific Division. Missed Playoffs.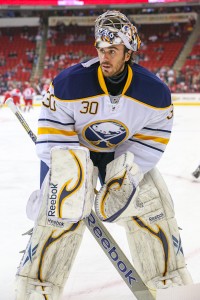 The Vancouver Canucks came up with less than 100 points for the first time in 6 seasons last year ('12-13 pro-rated) and also missed the playoffs for the first time in 6 years. Newcomer John Tortorella was immediately let go, as was GM Mike Gillis. Their replacements were named Willie Desjardins and Jim Benning, respectively. On the roster, they signed high profile goalie and long time Sabre, Ryan Miller to hopefully end the goaltending controversy faced over the past 2 years. They also added Radim Vrbata, Nick Bonino, Luca Sbisa and Derek Dorsett, while losing Ryan Kesler, Jason Garrison, David Booth, and Mike Santorelli. It will be a much different Canucks squad this year, but a promising one at that. Provided the Sedin twins back bounce to even 80% of what they were in the lockout shortened season, Vancouver should be a good bet to be battling for the playoffs once again come April.
2: New York Islanders
2013-14: 34-37-11; 79PTS. 8th in Metropolitan Division. Missed Playoffs.
The New York Islanders had a disappointing campaign last year missing the playoffs by 14 points after finally finding themselves in the playoffs for the first time in 6 years in 2012-13.  After acquiring Thomas Vanek early in the season with hopes of a deep spring run, the Isles came up way short. In the offseason, New York reunited former Leafs team mates, Mikhail Grabovski and Nikolai Kulemin. They also signed Jaroslav Halak in hopes of finally having a solid starting goalie for the first time in far too long. If that doesn't work, they also grabbed Chad Johnson from the Bruins, who had a fantastic season backing up Rask. Coming up are very promising youngsters, Ryan Strome and Josh Bailey. Even 2014 1st round pick, Michael Dal Colle has an opportunity to make this squad. Last year, the Islanders were predicted to be a team battling for a Wild Card spot. After filling almost all of their needs this offseason, they should be able to come through and push for that spot come spring of 2015.
1: Dallas Stars
2013-14: 40-31-11; 91PTS. 5th in Central Division. Lost in 1st round to Anaheim Ducks.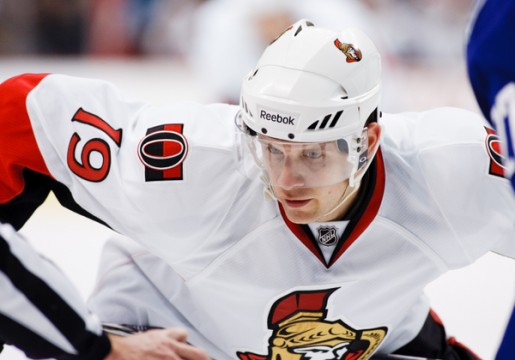 The Dallas Stars showcased a new look last season and, with it, they pushed themselves into a Wild Card spot in the ridiculously talented Western Conference. With Jamie Benn and Tyler Seguin meshing better than anyone could have imagined, the Stars felt they were a solid 2nd line away from reaching that next level. So, in the summer, they made a blockbuster deal, trading Alex Chiasson, prospect Nick Paul, and a 2nd round pick to Ottawa for Jason Spezza. Then, they picked up Spezza's part time line mate, Ales Hemsky, as well to make Spezza instantly feel at home in Dallas. They also signed free agent goaltender, Anders Lindback, to provide a decent fall back for Lehtonen. After finishing '13-14 extremely strong, and now with a solid 2nd line and great depth down the centre, the Stars are looking to making that jump this year. The only possible problem for the Stars will be the division they're stuck in, featuring 5 teams with a great chance of winning the Central, in Chicago, St. Louis, Minnesota and Colorado. Regardless, Dallas has much higher expectations of themselves this year.
Any other teams you think deserve to be on this list? Disagree with these five?
Feel free to let us know in the comments below!