It is no secret that the Chicago Blackhawks are a star-studded team. With 2016 Calder Trophy recipient Artemi Panarin, 2016 Art Ross Trophy, Ted Lindsay Award, and Hart Trophy recipient Patrick Kane, two-time Norris Trophy winner Duncan Keith, and captain Jonathan Toews who is often compared to Sidney Crosby when it comes to who is not only the best captain in the NHL but the best player in the world.
With such a star-studded roster, it is common for some players to be overlooked. It is very easy to look at someone and think, "wow, that guy is underrated" and here are five Blackhawks players that are both overlooked and underrated.
Niklas Hjalmarsson
Despite being one of the six Blackhawks players on the current roster and noted to be one of the best Swedish-born players in the NHL, many fans and hockey writers can agree that Hjalmarsson is underrated. One reason can be that Hjalmarsson is constantly overshadowed by fellow defensemen Duncan Keith and Brent Seabrook, the two alternate captains of the team as well as two of the most revered defensemen in the NHL. Another argument, presented by Sports Net Canada's Mark Spector, is that Hjalmarsson is "all substance without the flash" while most defensemen rely on flash. Although this makes Hjalmarsson less visible among fans, his "all substance" playing style is what makes him a unique and great player.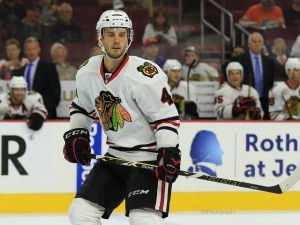 Scott Darling
It is rather common for backup goalies to be overlooked, especially on a team with a goalie as praised as Corey Crawford, who led the league with seven shutouts in the 2015-16 season, and is the only other active goalie besides Los Angeles' Jonathan Quick to have two Stanley Cups under his belt. With being in the shadow of Crawford, it can be easy to forget that Darling exists. When Darling steps up, he always gives his all and is essential to Chicago's success when Crawford is down. Darling is also the only member of the team from Chicago, and the first Blackhawks player from Chicago to win a Stanley Cup.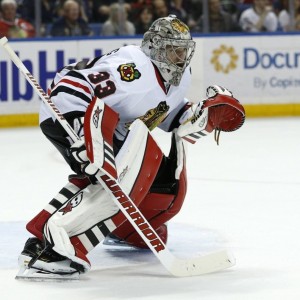 Artem Anisimov
Chicago gained Anisimov when Brandon Saad was traded to Columbus during the 2015 offseason, and despite a lack of coverage has become an essential member of the roster. As the second line center with Patrick Kane and Artemi Panarin, arguably one of the NHL's most dynamic duos alongside him. His numbers do not line up with his two linemates who currently hold four NHL trophies between them and are credited for helping in each other's success. Although both Kane and Panarin give Anisimov credit for making their line so dynamic, a lot of fans don't. Anisimov was ranked second among underappreciated NHL Players by CBS Sports.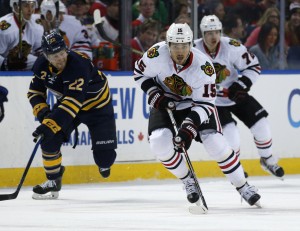 Marcus Kruger
It is no secret that Kruger is one of the best penalty killers on the team. Kruger is a model center who dominates in faceoffs and succeeds both offensively and defensively on the ice. Although his numbers do not scream that he is a star player, he always makes his presence known on the ice and contributes to the team in other ways, such as being one of the best when it comes to penalty kills. With these skills, two Stanley Cups, and an Olympic Silver Medal for Team Sweden in the 2014 Sochi Olympics, Kruger simply deserves more credit than he is given.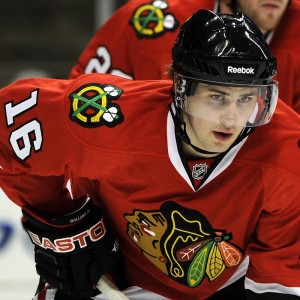 Trevor Van Riemsdyk
Like Hjalmarsson, van Riemsdyk is often in the shadow of fellow defensemen Duncan Keith and Brent Seabrook. Unlike Hjalmarsson, van Riemsdyk doesn't have several years in the NHL under his belt. van Riemsdyk excels in making sure his presence is aware on the ice and sometimes plays on the same line as Duncan Keith, arguably one of the best defensemen in the league, as well as Brent Seabrook. With this kind of potential and mentorship, van Riemsdyk can reach the goal of becoming a star defenseman within his career if he plays his cards right, and he is certainly playing them right so far.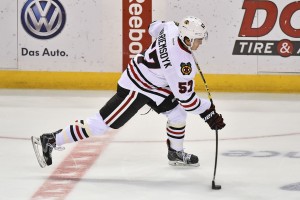 Illinois State University graduate and lifelong Chicago Blackhawks fan. I also write for The Odyssey at Illinois State and Fans Talk Sports. Other than hockey, I love to write historical fiction and nonfiction.