The Montreal Canadiens could title the 1964-65 season "Return to Glory". They won their first Stanley Cup since 1960 and generally began to command the respect the team was accorded by the rest of the National Hockey League during that five-Cup run from 1956-60. Given their mixture of speed and finesse, there is no reason the Habs can't repeat. Coach Toe Blake will ice virtually the same squad that took out the Toronto Maple Leafs and Chicago Black Hawks in last spring's playoffs.
Sam Pollock took over at the beginning of last season from retiring Frank Selke and he was able to reap the benefits of Selke's work. But Pollock did some nice work of his own, particularly in bringing in left wing Dick Duff from the New York Rangers to replace Gilles Tremblay, who went down with a badly broken leg just before Christmas. Pollock has chosen to basically stand pat with the squad he has to start this season.
Goaltending:
At the beginning of last season, Charlie Hodge was firmly ensconced in front of Gump Worsley for the starting job in goal for Canadiens. Worsley, acquired from the New York Rangers in the summer of 1963, never seemed to get untracked when he arrived in Montreal, and Hodge took over.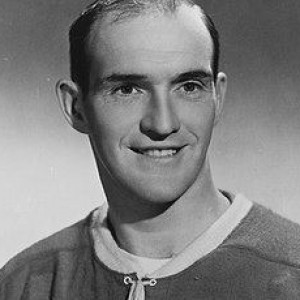 In 1964-65, Hodge began to show signs of wear, and Worsley was summoned late in the season from Quebec Aces of the American Hockey League. Gump was ready to seize the opportunity and showed in the 19 games in which he appeared that he was up to the task. With Hodge's status uncertain for most of the playoffs, Worsley started eight games and won five of them, including the seventh game of the final against Chicago.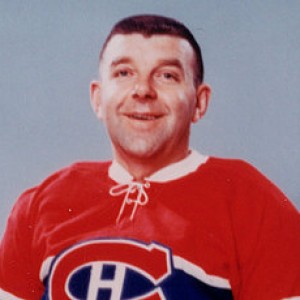 With all teams required to dress two goaltenders this season, both Hodge and Worsley will be with the club. As the team breaks camp, Worsley looks to have won the number one job. He reported to training camp in better shape than he has ever been in his career, thanks to a new training regimen. If he is on his game throughout the year, Habs will be tough.
Waiting in the Wings should either of the two incumbents fail or are injured is 25-year-old Gary Bauman. Bauman will suit up for the Quebec Aces this season after playing for Montreal's Omaha farm club in the Central Professional Hockey League last year. His route to pro hockey was unorthodox, as he is a graduate of Michigan Tech University.
Defense:
Montreal's blue line corps is as good as any  in the NHL. TheJ.C. Tremblay and Jacques Laperriere are only 26 and 23 years old respectively and they make up the number one pair. Tremblay is a smooth-skating rearguard with superior passing skills and creativity not normally associated with the position. Laperriere is a tall, rangy player who is possibly the most defensively sound player in the NHL. His giant wing span makes it extremely difficult for opposing forwards to get around him. Laperriere watched the finals last spring from his living room as he suffered a broken leg in the semi-final series against Toronto. His play this fall indicates he is back, stronger and better than ever.
A couple of other relatively young men form the second pair. Big Ted Harris, at 29 going in to just his second full season with Montreal, is a mean piece of work. He is your typical stay-at-home defenseman who seems to take great delight in punishing opponents. Harper is a fearless, heart and soul type of player who consistently gives his all. This is his third NHL campaign and he's only 25.
Veteran Jean-Guy Talbot and versatile Jimmy Roberts are the defensive swing men. Talbot, at 33 is the grey beard of the defense. Blake uses him to spell any of the top four men, and he has taken the occasional turn at left wing in the past. Roberts is equally comfortable playing up front or defense. While he is not offensively gifted, Roberts can skate and is already establishing a reputation as one of the best penalty killers in the NHL.
With their young stars maturing together, Montreal's blue line unit is going to be very solid for a good many seasons.
Offense:
While general manager Pollock did not make any forward line changes during the offseason, the return of left winger Gilles Tremblay to the lineup is akin to picking up a bona fide scoring NHL forward for nothing. Tremblay suffered a badly broken left leg last December and missed the rest of the schedule and the playoffs. Like Laperriere, he's looked very good in camp and is ready to assume regular duty.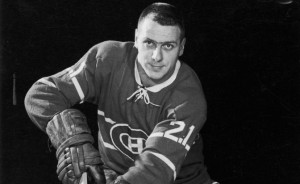 Canadiens have superior strength down the middle, with the great Jean Beliveau, Henri Richard and swift-skating Ralph Backstrom. All three have been impressive so far, and if they can keep up the level of play shown in the exhibitions, there will be a very happy group of wingers lining up with these three.
The left wing group has Tremblay, Dick Duff, Dave Balon and John Ferguson. These guys are a great mix of scrappiness and skill, and all are capable of potting 20 goals.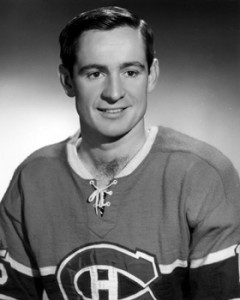 The right wingers are Bobby Rousseau, Claude Provost, Roberts, Claude Larose and Yvan Cournoyer. There is not a better list of players on that side on any team in hockey. Young Cournoyer, possibly the NHL's fastest skater, has been flying and may be ready for a breakthrough. Rousseau and Provost are always potential all-stars.
Blake's biggest worry might just be how to get all these skaters enough ice time. There are many youngsters waiting in the wings for their chance to crack the Montreal lineup. Gordon (Red) Berenson, a University of Michigan graduate, looks to be the best of the hopefuls. He will be at Quebec this season, at least to start. There are also some junior prospects, namely Andre Lacroix, Danny Grant and Mickey Redmond at Peterborough of the OHA Junior A Series, who will be knocking on the door in the very near future.
Coaching: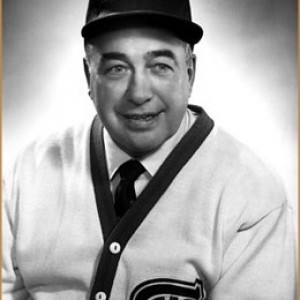 Perhaps the biggest move Pollock made over the summer was convincing Toe Blake to return behind the Montreal bench. Blake is the league's premier mentor, an imposing presence wherever he goes, intimidating to players and referees alike. He is a supreme tactician, adept at matching lines and he is the best motivator in the game. He is every bit the competitor behind the bench that he was on the ice in his Hall of Fame playing career.
Outlook:
Where's the weakness? The view from this corner is that there are none. Good goaltending, great defense and three balanced lines, with overwhelming depth at all positions make the Montreal Canadiens the odds-on favourites to not only finish first in the standings in 1965-66, but also to capture the Stanley Cup once again.
All-Stars Down Habs
The NHL All-Stars defeated the Montreal Canadiens 5-2 last night at the Forum in Montreal. However, the game result took second billing to concern for Detroit Red Wings goalkeeper Roger Crozier. Crozier, who was scheduled to play the second half of the game after starter Glenn Hall, left after the first period suffering from what may be the same stomach ailment that hospitalized him for two weeks this past summer. If Crozier is sidelined for any significant period, the Red Wings are in serious trouble.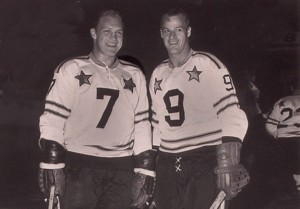 The Howe Show
On the ice, it was the Gordie Howe Show. Howe at 37 years old was dominant. He scored two goals and set up a pair of others and was a one-man wrecking crew.
The Stars started slowly in this one. After a scoreless first period where Canadiens held the edge in play, the Stanley Cup winners took a 2-0 lead by the 11:00 mark of the second. Jean Beliveau put the Habs up 1-0 before Jacques Laperriere made it a two-goal lead. That's when Howe went to work.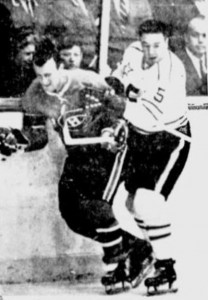 The All-Stars put together a "Dream Line" of Norm Ullman, Howe and Bobby Hull and they were devastating. Besides Howe's four points, Ullman had a goal and two assists and Hull was one and one.
Boston Bruins left-winger Johnny Bucyk scored the other All-Stars goal.
Charley Hodge and Gump Worsley split the netminding duties for Montreal, with Hodge surrendering four goals. Hall went all the way for the All-Stars and was spectacular, especially in the opening period and a half.
Buffalo Wants the NHL
A group headed by the Knox brothers of Buffalo has made an application to the NHL for an expansion franchise. Seymour and Northrup Knox have the financial wherewithal and the business connections to other NHL owners to make their bid one that will be seriously considered.
Ruby Pastor, owner of the Buffalo Bisons of the American Hockey League, had expressed interest in a franchise. He says he was led to believe that the NHL expansion committee did not consider Buffalo a likely candidate.
A Buffalo NHL team would play in the venerable Memorial Auditorium. The building's present capacity is 10,500 but it could be expanded to include an additional 3,000 seats.
Notes:
Bobby Hull's contract is for more than one year according to reports out of Chicago. Stan Mikita and Ken Wharram are still unsigned for the Hawks.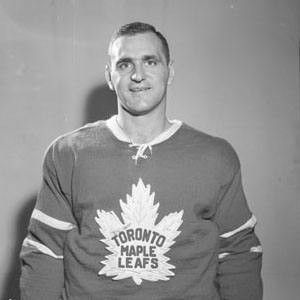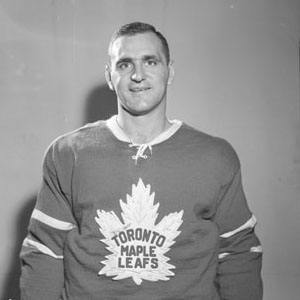 Leafs' Bobby Baun has signed his contract for the upcoming season. Dave Keon and Bob Pulford have yet to ink deals with the Toronto.
Former NHL defenseman Bill Quackenbush has been named hockey coach at Northeastern University.
Retired Toronto defenseman Carl Brewer has enrolled at St. Michael's College as a full-time political science student.
A story out of Montreal indicates that the Maple Leafs have offered former Montreal Canadiens great and Quebec Aces coach Bernie (Boom Boom) Geoffrion, 34, a five-year contract to lure him out of retirement.
Springfield Indians (AHL) owner Eddie Shore has told goalie Jacques Caron that he will be fined every time he goes down to his knees to make a save.
AHL president Jack Riley says that he doesn't believe NHL expansion will take place before 1968.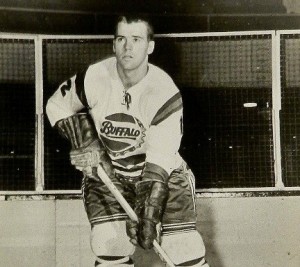 Billy Dea of the Buffalo Bisons of the AHL recently played his 501st consecutive game. Bill Needham of Cleveland holds the record with 535 games.
Cliff Schmautz scored the overtime winner as Portland Buckaroos edged the San Francisco Seals 4-3 in WHL action.
Portland assigned goalie Dave Kelly, who was in Toronto's training camp, to Springfield of the AHL.
A story by Dick Beddoes of the Toronto Globe and Mail suggests that Maple Leafs president Stafford Smythe would take over as the team's general manager if the Leafs get off to a slow start.