Singer Bing Crosby confirmed yesterday that he is a member of a syndicate that wants to bring NHL hockey to San Francisco.
Crosby said that his group has not yet submitted an application to the league. He is aware of others in the Bay Area that also want the franchise, and he plans on contacting them to see if they should pool resources. NHL president Clarence Campbell suggested last week that prospective owners should consider that route to enhance their chances of acceptance.
Crosby explained:
"There are four of us interested. But there's another group too, and we plan to get together and see if we can come up with one application."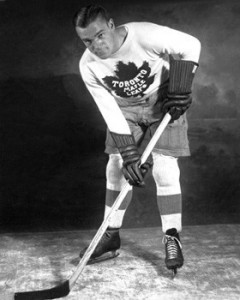 Crosby was at the Toronto – New York game Saturday night at Maple Leaf Gardens as the guest of Maple Leaf legend Charlie Conacher. The two have known each other since 1929 when they met in New York while Conacher played for the Leafs.
Would Conacher be involved in a new team in San Francisco if Crosby was successful in obtaining a franchise?
"I'd appreciate any help Conacher could give us as an advisor if the NHL application were successful."
Crosby has always been a sportsman and has several successful endeavours in the world of fun and games. He is part owner of Irish Derby winner Meadow Court. His partners are Calgary publisher Max Bell and Frank McMahon of Vancouver. Both of these men are said to be involved in a Vancouver NHL bid as well. Crosby is also a director of the Pittsburgh Pirates of baseball's National League.
NHL Probes Geoffrion Offer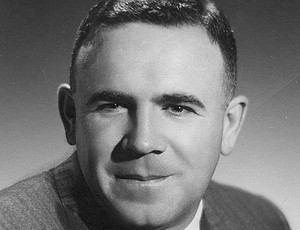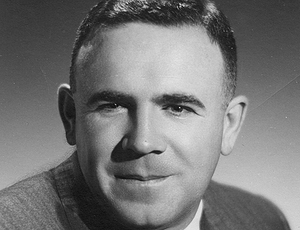 Montreal Canadiens president Sam Pollock says he has filed official tampering charges against the Toronto Maple Leafs over a contract offer allegedly made to Quebec Aces coach Bernie Geoffrion. Geoffrion, 34, retired from the NHL last season after over 13 years with the Montreal Canadiens.
Geoffrion said last week that the Leafs offered him a five-year, $35,000 a year contract to come out of retirement and play for them. He is still property of Canadiens and any team wishing to entice him to come back to the league would have to gain Montreal's permission before speaking to him. Pollock says no team has asked for or been granted such permission.
Abel Wants Brewer
Sid Abel, general manager-coach of the Detroit Red Wings, thinks he can convince recently-retired Toronto defenseman Carl Brewer to come back to the NHL with the Red Wings. However, he won't be given that opportunity. Leafs' general manager-coach Punch Imlach says he will refuse Abel any permission to speak with Brewer.
Brewer, meanwhile, has joined the NHL Oldtimers at the ripe, old age of 27.
Orr Leads Junior Scoring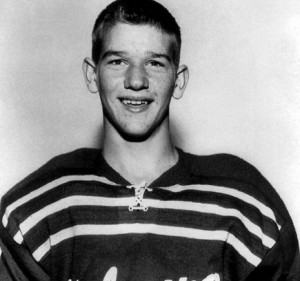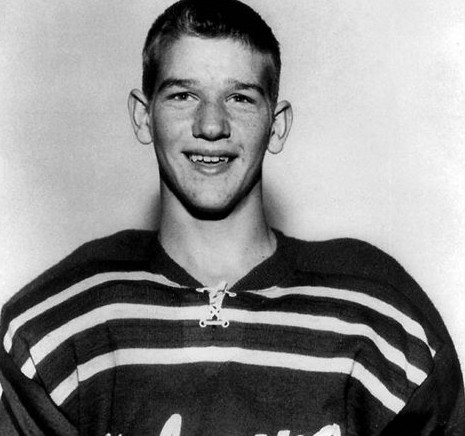 Bobby Orr, the 17-year-old defensive whiz of the Oshawa Generals, has his offensive side on display as well in the early going of the OHA Junior A season. In only six games, Orr has scored four goals and added 11 assists for 15 points, most in the league. In second place is Orr's teammate Danny O'Shea. The centre has 13 points on five goals and eight assists. Doug Shelton of St. Catharines Black Hawks is third with 11 points. Shelton leads the league in goals with seven.
The league leader in penalty minutes is Jim Niekamp of the Hamilton Red Wings. He has amassed 45 penalty minutes in five games.
Deadline for Leafs
Punch Imlach has given the Maple Leafs five games to sort out their offensive woes. If the goals don't start going in with any regularity by then, changes will be made. The Leafs failed to score in their first two games this season.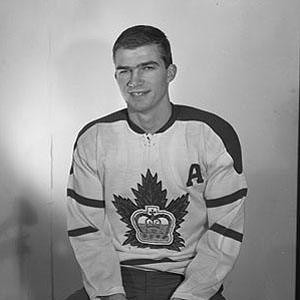 Possible replacements include Peter Stemkowski and Brian Conacher of the Rochester Americans, and Mike Walton, who yesterday reported to Tulsa of the CPHL. All three showed well at training camp.
Imlach, who had few answers on Sunday night, said that more practice is what this team needs:
"When a baseball team slumps, the manager orders batting practice. In hockey, you give them half a ton of pucks, let them fire at the goalkeepers and hope they find the target area."
Toronto plays Boston Wednesday and Imlach will shake up his forward lines. Red Kelly will centre Frank Mahovlich and Ron Ellis while Bob Pulford moves between youngsters Brit Selby and Jim Pappin. Dave Keon will have George Armstrong and Larry Jeffrey on his wings.
Notes: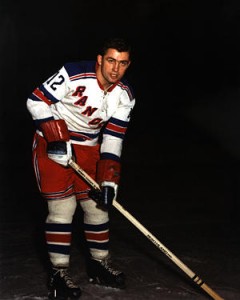 Billy Hicke of the New York Rangers has been hospitalized with pneumonia. He'll miss about two weeks.
Boston Bruins will be without Ed Westfall for their game Wednesday in Toronto. He has a banged up shoulder. Murray Oliver, who was injured in a weekend game, is expected to play.
Roland Mercier, a governor of the Quebec Junior A Hockey League, says that the Canadian Amateur Hockey Association should give up its governance of amateur hockey in Quebec. He says the Quebec Amateur Hockey Association should take over.
Pittsburgh Hornets of the AHL have named former NHL'er Ted Hampson as their captain. Alternates are Pete Goegan, Murray Hall and Bob Cunningham.
Bobby Rousseau and Doug Mohns are tied for the NHL scoring lead after the first weekend with five points. Each has two goals and three assists.
Rumours out of Toronto have the Red Wings interested in obtaining Leafs' Eddie Shack, who is now with Rochester of the AHL.
Retired police detective, involved in hockey at all levels for over 50 years. Member of Society for International Hockey Research and presently a video analyst for the leader in advanced hockey analytics (we work exclusively for 2 NHL clubs, and provide advice on an ad hoc basis to many other clients). Currently the Assistant General Manager for the Pelham Pirates of the Greater Ontario Junior Hockey League. Previously owned the Faceoff computer hockey simulation and also provided all player ratings for the EA Sports series of NHL computer games from the late 90's into the mid 2000's.