Young right winger Ken Hodge scored a goal and added an assist to lead the Chicago Black Hawks to a 3-1 win over the New York Rangers in the only National Hockey League game last night.
Hodge wasn't around for the end of the game, however. He and New York's Reggie Fleming squared off in a rousing fist  fight with less than five minutes to play and was sent to an early shower.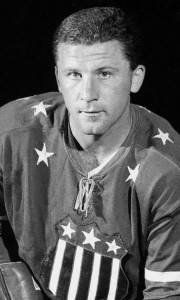 Wally Boyer scored his second goal of the season to put Chicago in front in the first period. Hodge netted what proved to be the game-winning goal just shy of the eight-minute mark of the second when he whipped home a rebound off a shot by Kenny Wharram.
Rod Gilbert brought the Rangers to within a goal about five minutes later when he tipped home a Harry Howell shot from the wing. But Hodge helped to restore the two-goal Chicago lead when he set up Stan Mikita for his fifth of the season.
The Rangers outshot the Black Hawks 27-25, but only Gilbert was able to beat Chicago goalkeeper Glenn Hall. Hall was playing his second game since ending his brief retirement. Cesare Maniago played well in goal in a losing cause for New York.
Bergman Fined for Stick Work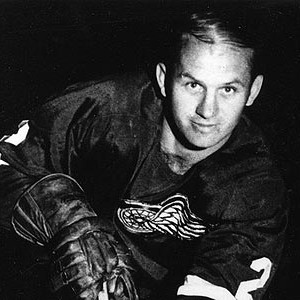 Detroit Red Wings defenceman Gary Bergman has been fined $300 by NHL president Clarence Campbell. That total was the automatic sum assessed to Bergman for a stick-swinging incident in Sunday's evening's Montreal – Detroit game at the Olympia.
The incident occurred during the third period when Bergman took Canadiens forward Claude Provost into the boards. Provost retaliated with a high stick to the back of Bergman's skull which did no damage. Bergman reacted with a two-handed overhand swing that fortunately struck Provost on the shoulder and not the head, inflicting no injury.
Referee Bill Friday imposed high-sticking and match penalties on Bergman while assessing a two-minute minor to Provost. Detroit won the game 6-0.
Baltimore Clips Aces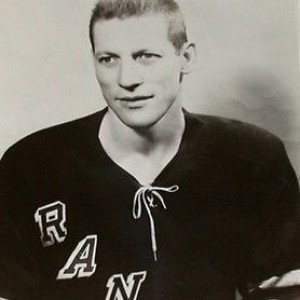 Ken Schinkel scored two goals to lead the Baltimore Clippers to a 4-1 upset win over the Quebec Aces in Quebec City last night. It was the only game on the American Hockey League schedule and was played before 4,264 disappointed Quebec fans.
Jimmy Bartlett and Willie Marshall also scored for Baltimore. Gordon Labossiere had the Quebec marker.
The game was played in a largely uninspired manner, prompting Baltimore coach Terry Reardon to comment after the game:
Neither team deserved to win. It looked as if nobody was interested in picking up those two points.
Notes:
Bruins goalie Bernie Parent says his early season woes are due to the fact he has been wearing skates that were a couples of sizes too big.
Bruins rookie Bobby Orr is the NHL's only "barefoot" skater. He wears no socks on his feet during games. Says the practice began by accident in junior hockey when the socks supplied by his team were too heavy, so he took them off during a game and liked the feeling.
LA Blades F Bobby Schmautz has an infected elbow but is expected to play through the pain in LA's next game against Victoria Maple Leafs.